Jim and Kathy Von Der Linn Wedding
and 25th Anniversary
June 21, 1959, New York
and June 21, 1984, Bellevue
Ed Gerlach was the primary photographer. He sent his film to be developed and it was never seen again. These photos were taken by Norby.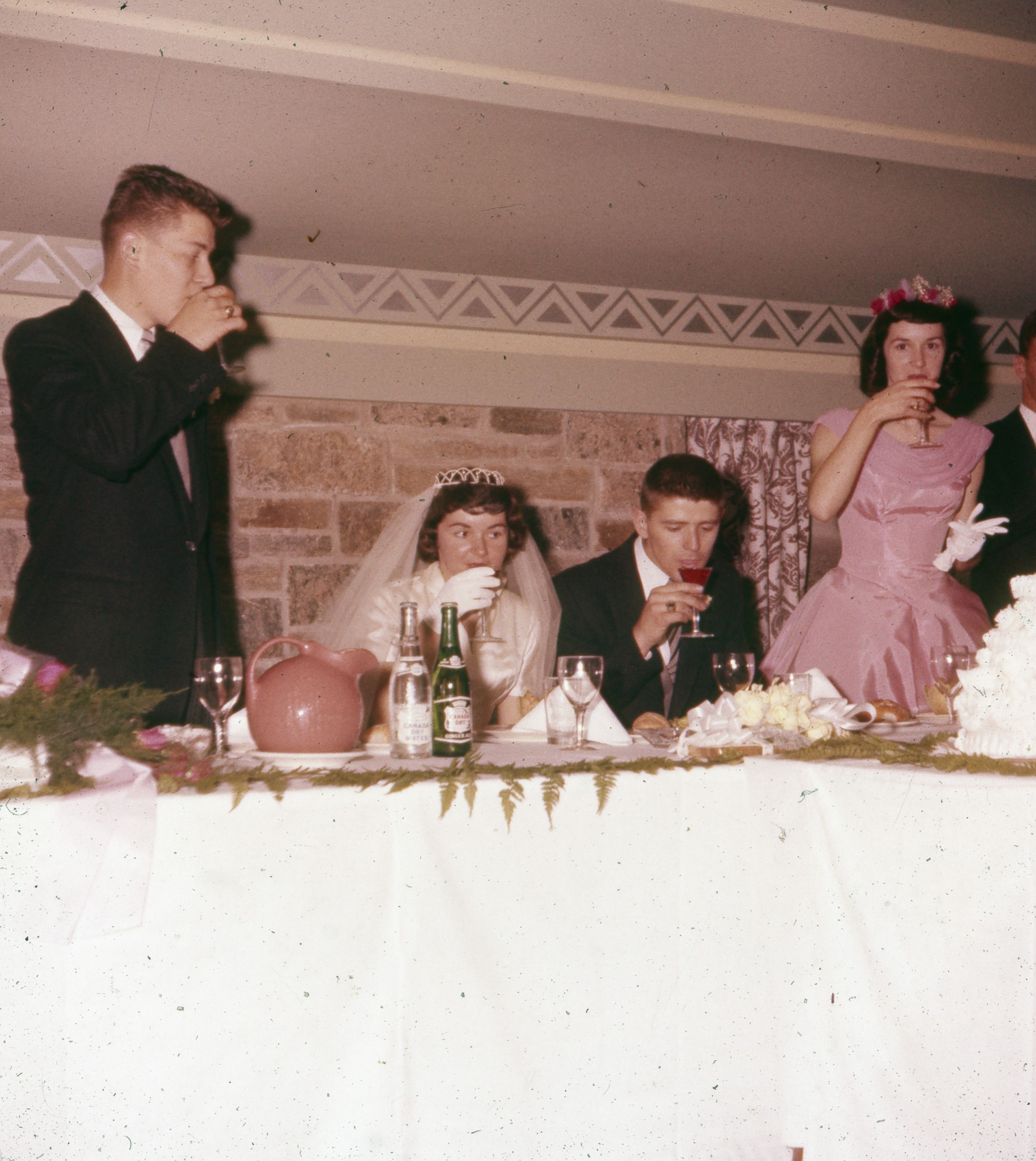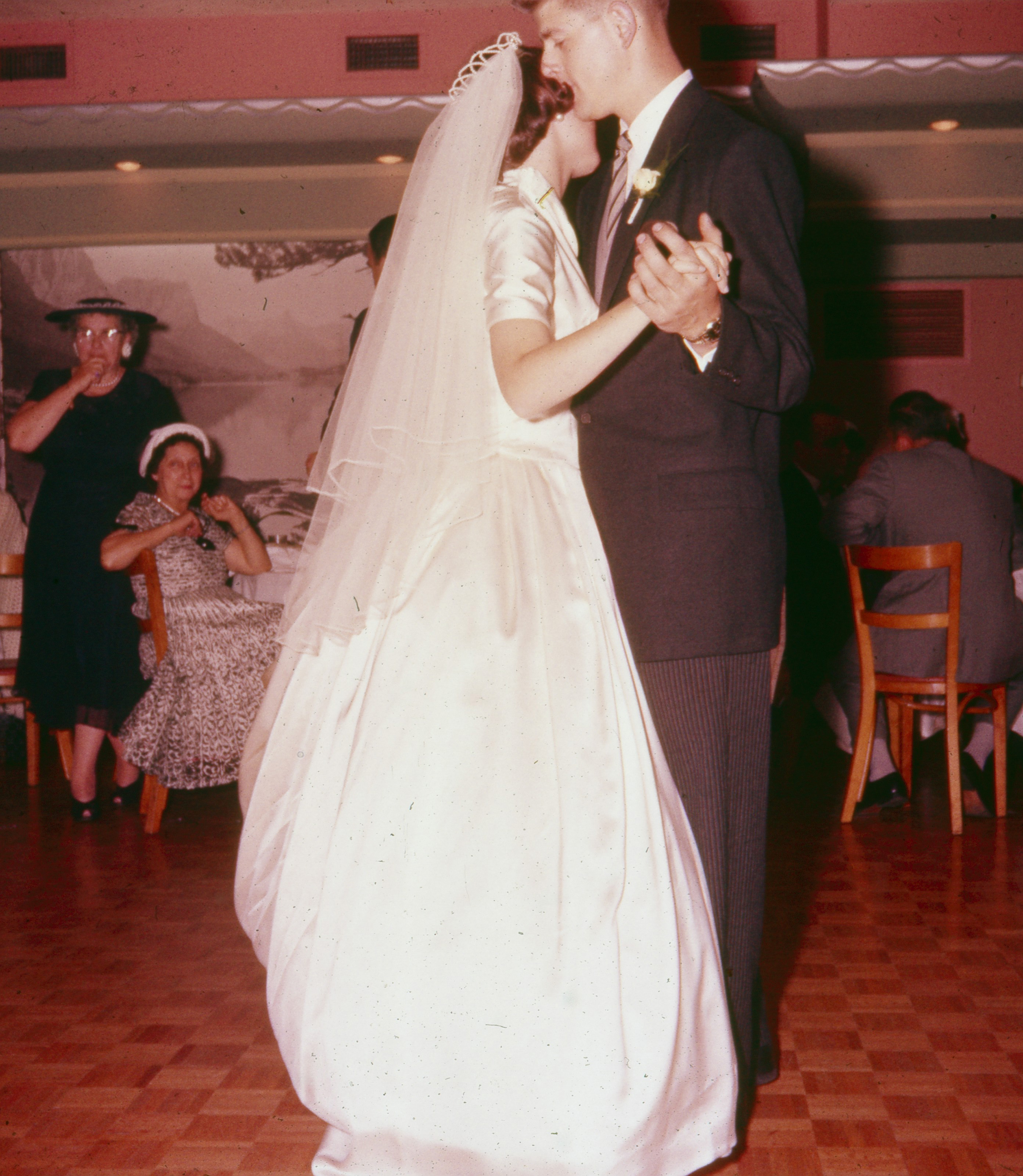 Bridesmaids: Friend Helen, Cousin Mary, Sister Pat; grooms: brother Tom, friend Norby, friend Artie Agnelli (Bernie and Joey's brother, Muriel's son; Muriel was newspaper columnist and Heddy's best friend; dad and Artie were good friends)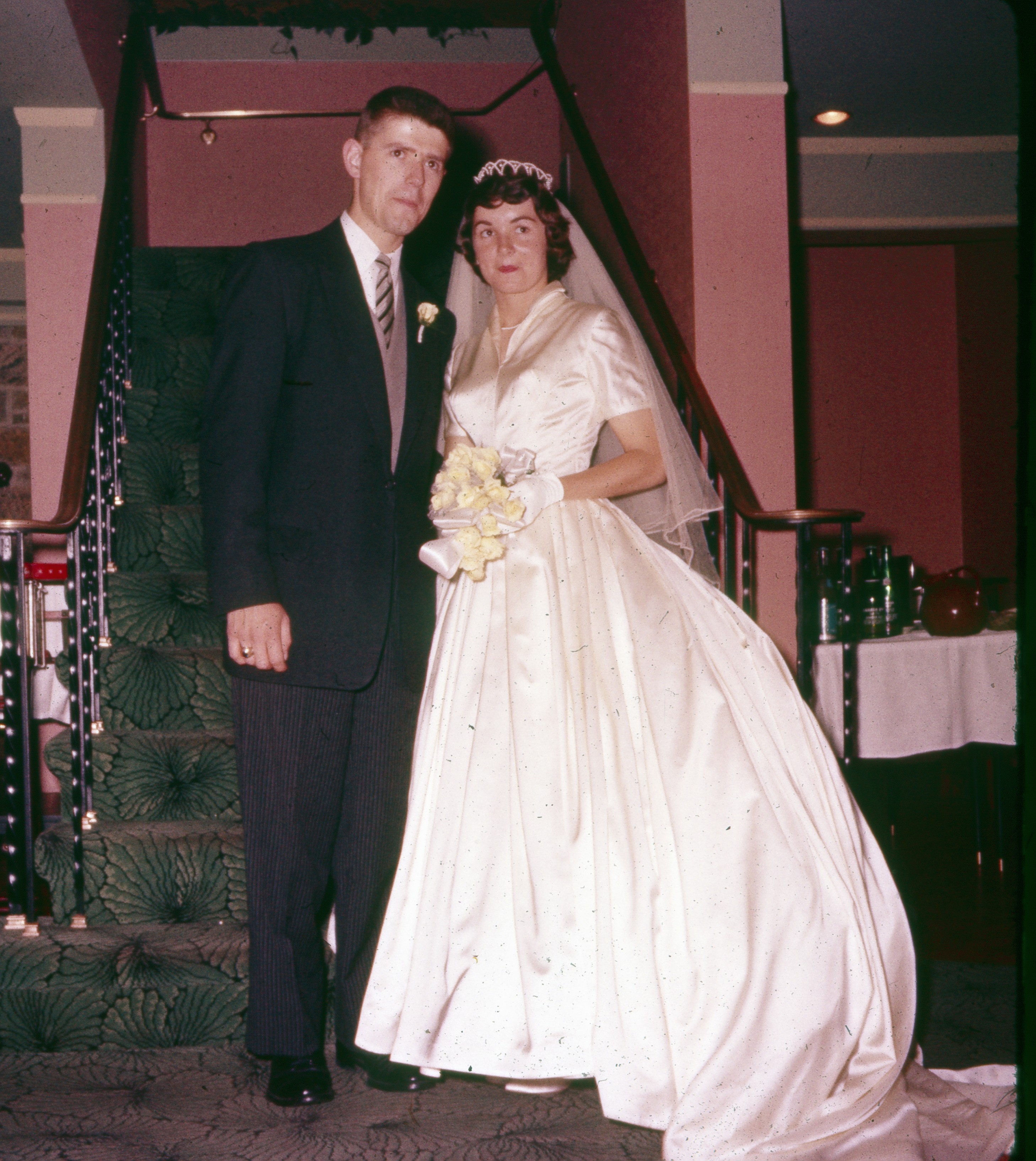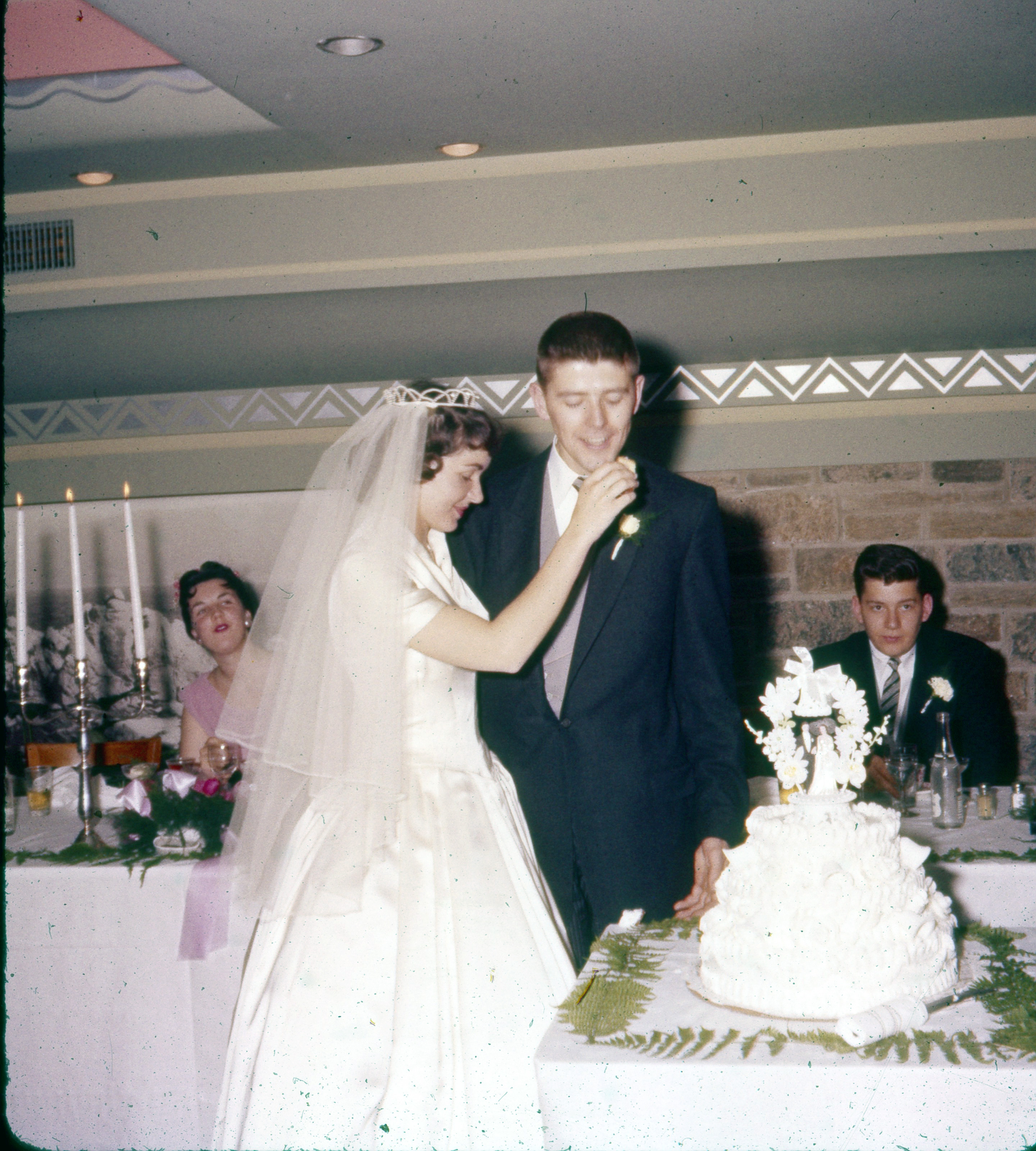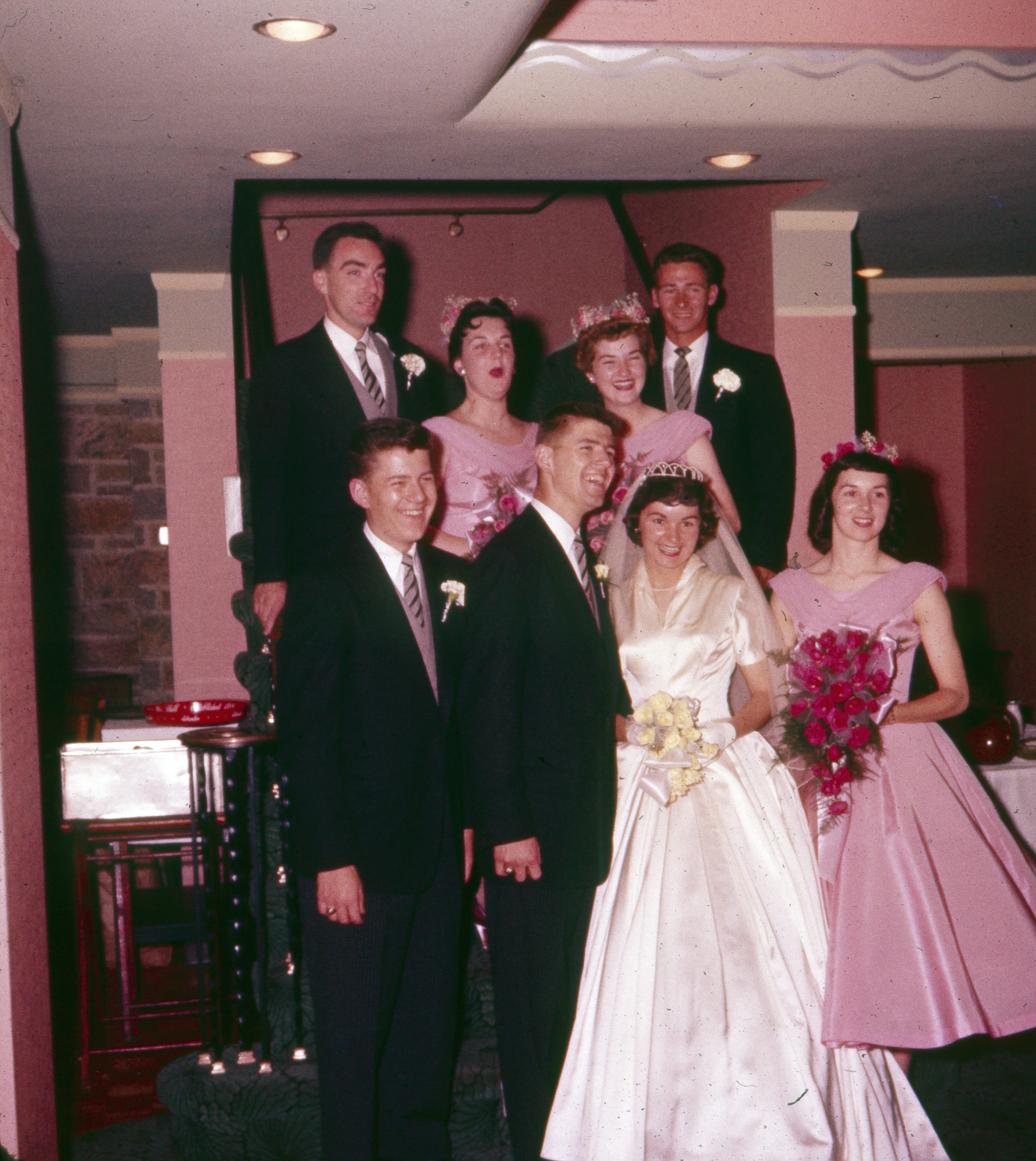 Left to right: Arthur McNamara (Loretta's son), Grandma Ethel, Mr. and Mrs. Esposito (neighbors), Arthur VDL's sister Lucia (Aunt Lou; a very mannish, funny woman, who was probably gay but was married to the same man for many years; mom adored her), Barbara and Bernie Agnelli, Arthur's wife, Tom VDL





Mostly same as above picture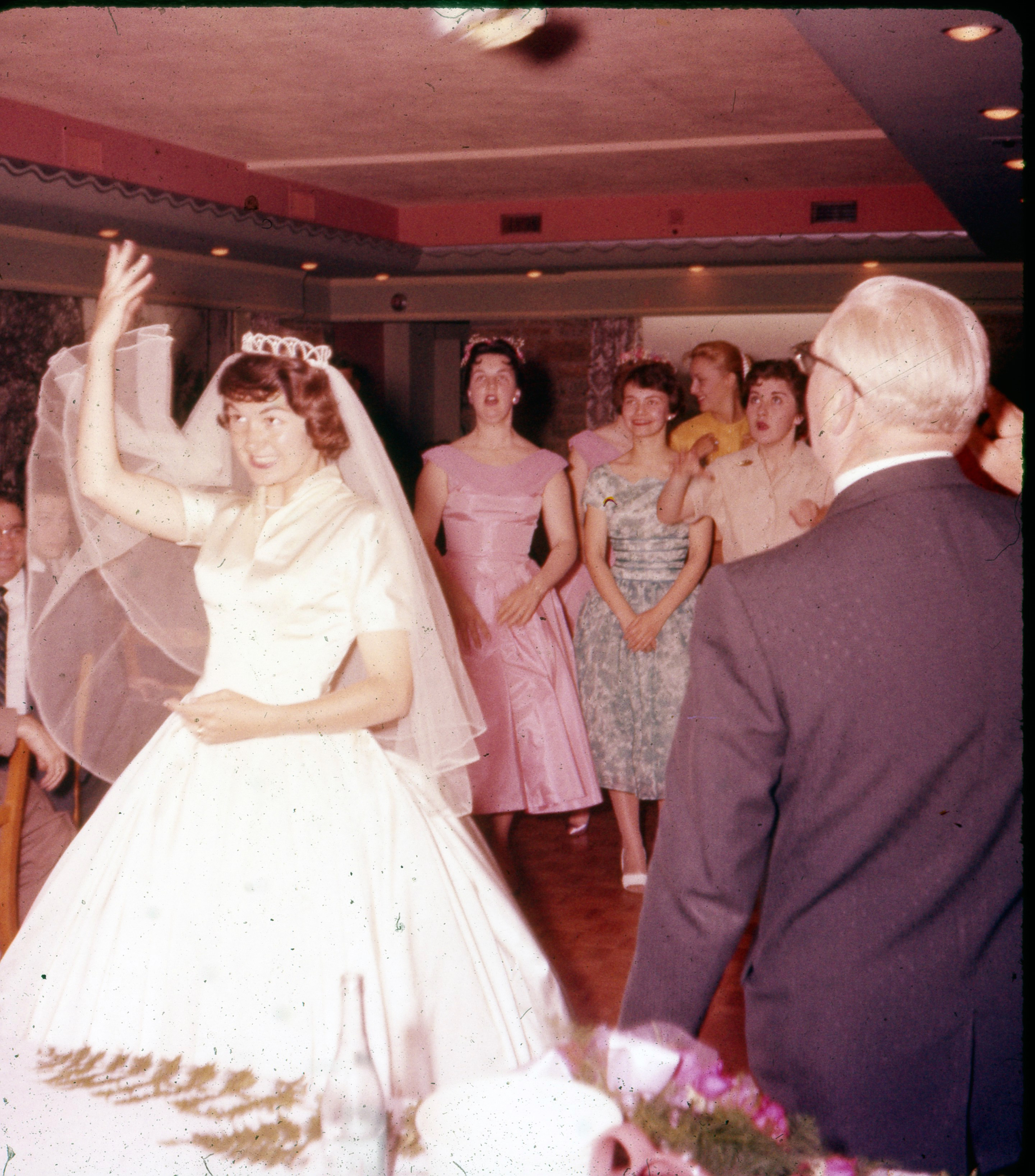 Woman in blue dress is BJ (Barbara Jones) who married Artie Agnelli. They later divorced, and she is still alive.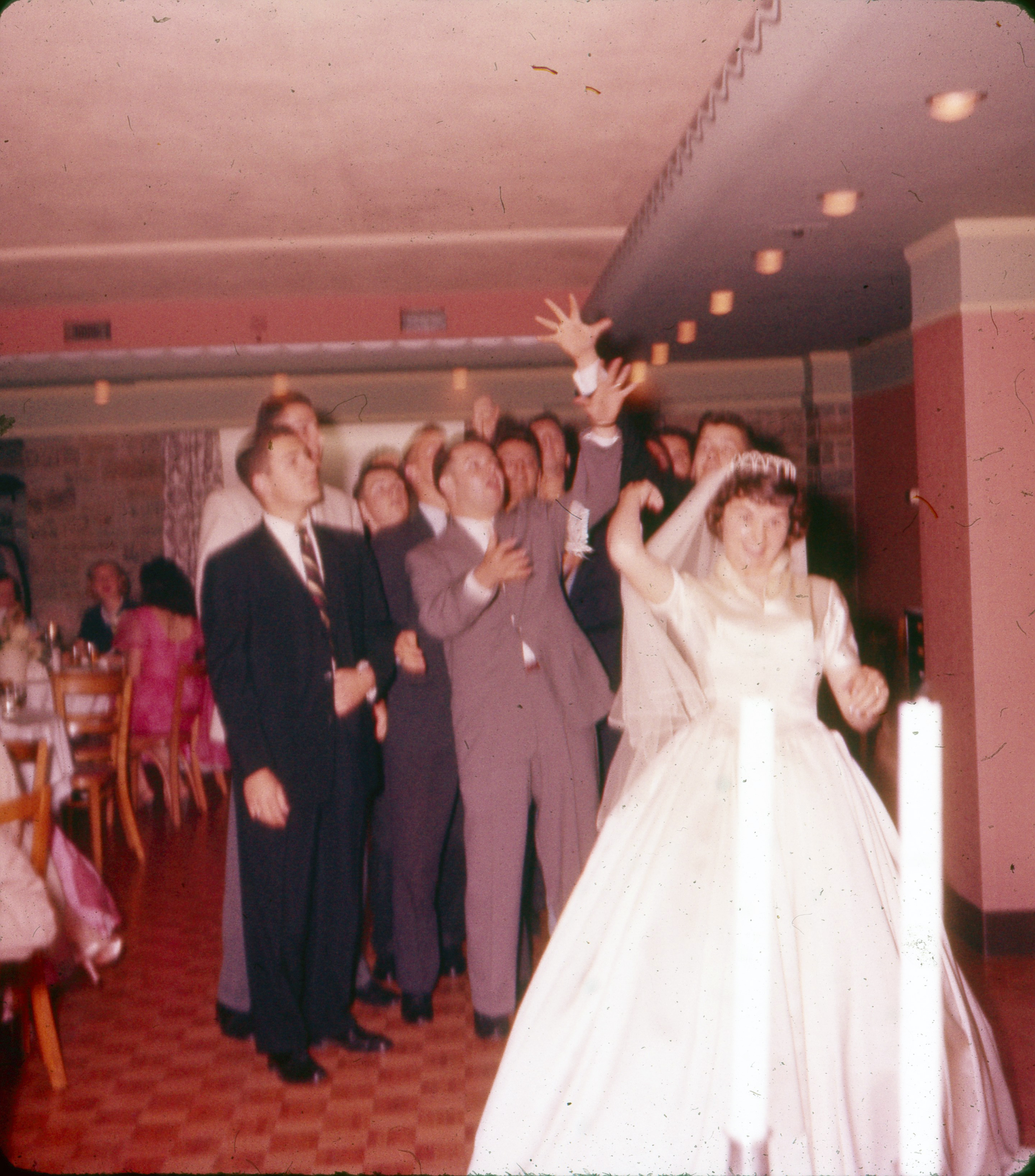 College friends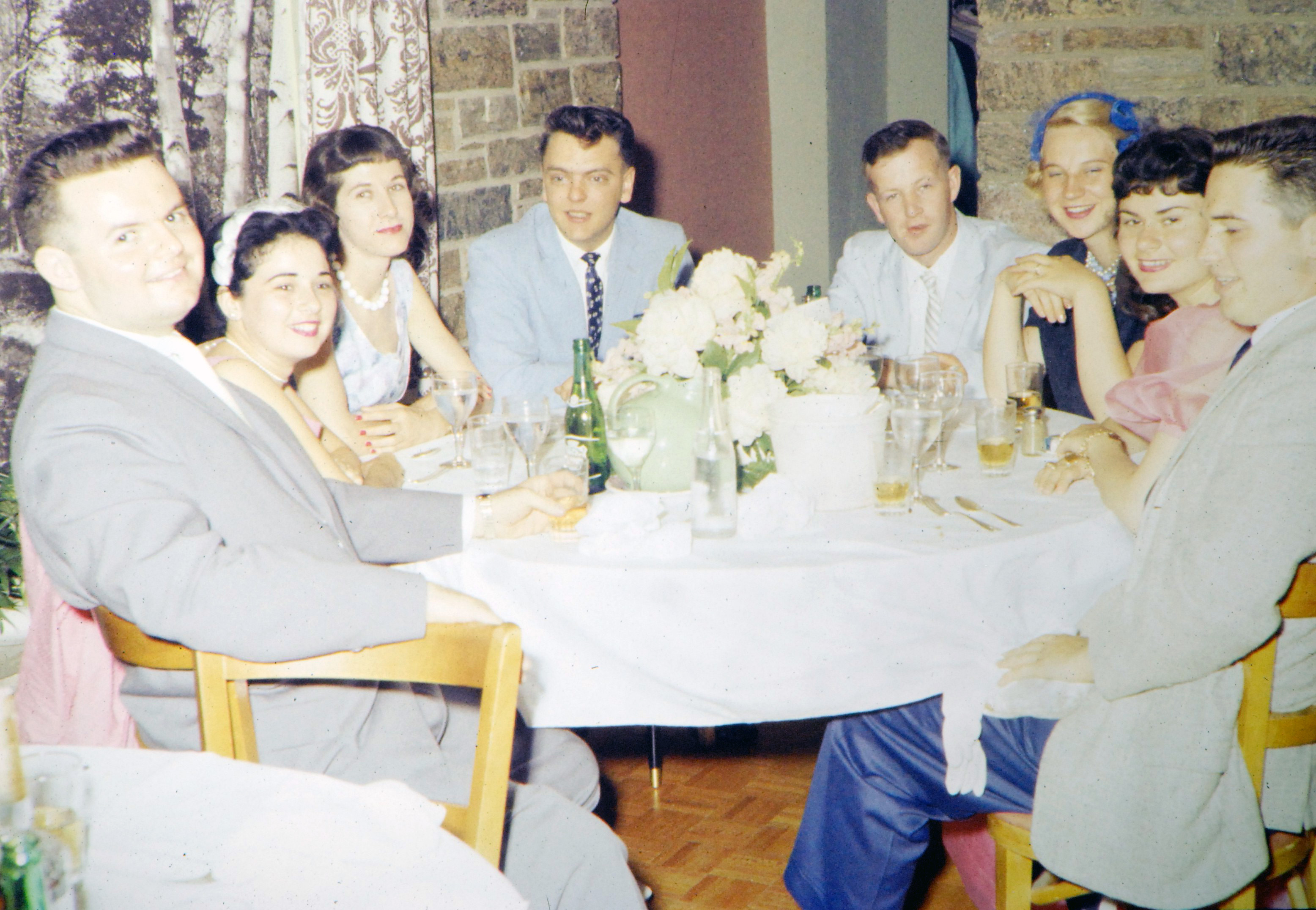 On right, high school friends Maureen (blond) and Ellen (brunette). Maureen married the guy next to her.





Grandpa Ray's cousin Marty, center in blue dress, taught mom how to do the Lindy hop. Her sister Fran is next to her. The three on the left were relatives of Uncle Jack Drum. The man in the front of the picture is grandpa Ray's Uncle Nace. He was a teacher. He gave mom and dad a Parker pen and pencil set for a wedding gift.





Gerlach family table. Father Jolley (far right) married mom and dad. The woman in the center is Ed's mother, Dot (Dorothy). To the left is Ed's dad, his sister (also Dot) and her husband.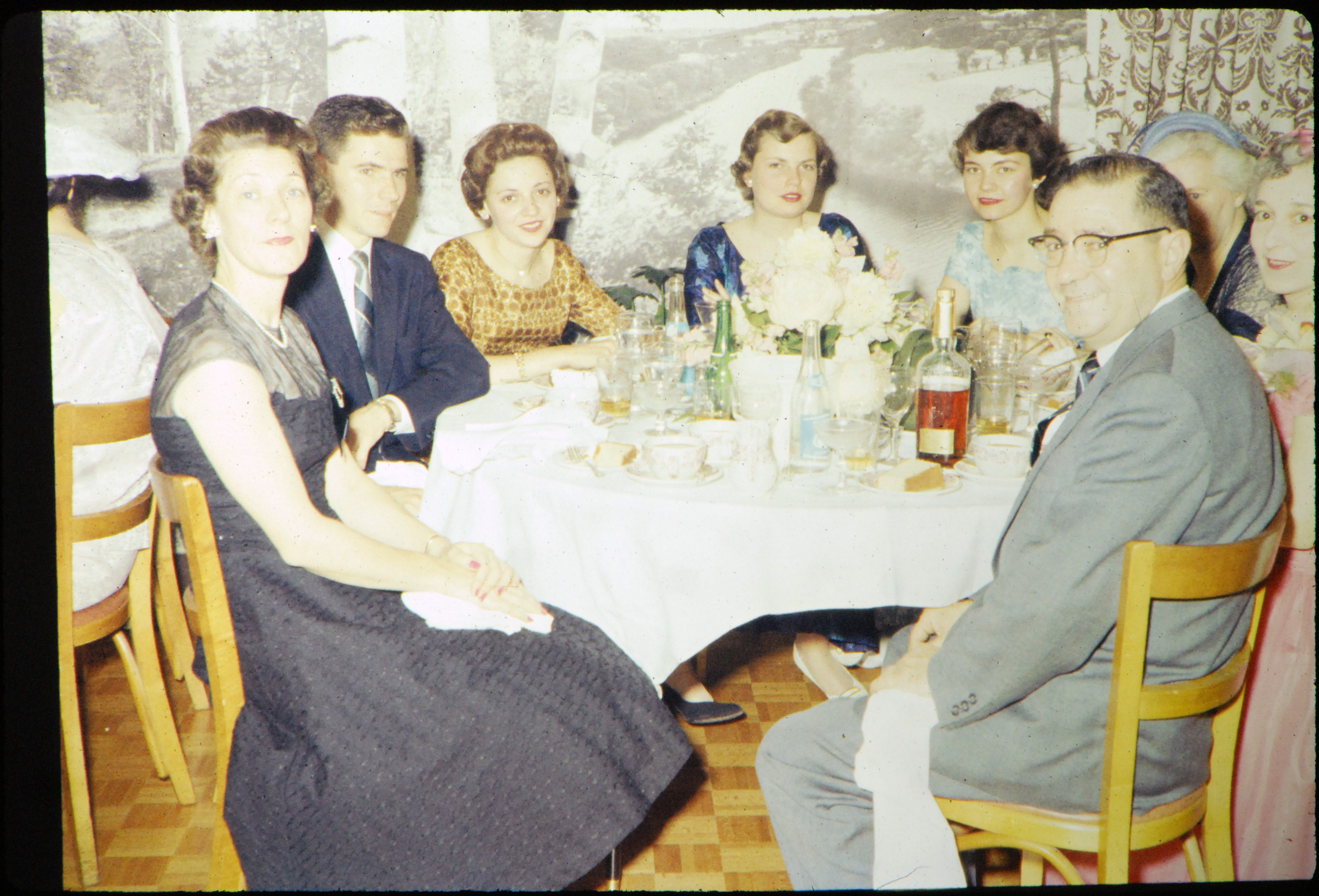 Agnelli family table. Left to right: Bo Agnelli's wife, Joey and Elaine Agnelli, Ruth, BJ (married Artie), Muriel Agnelli, Heddy, Bo Agnelli (Bernie's uncle?).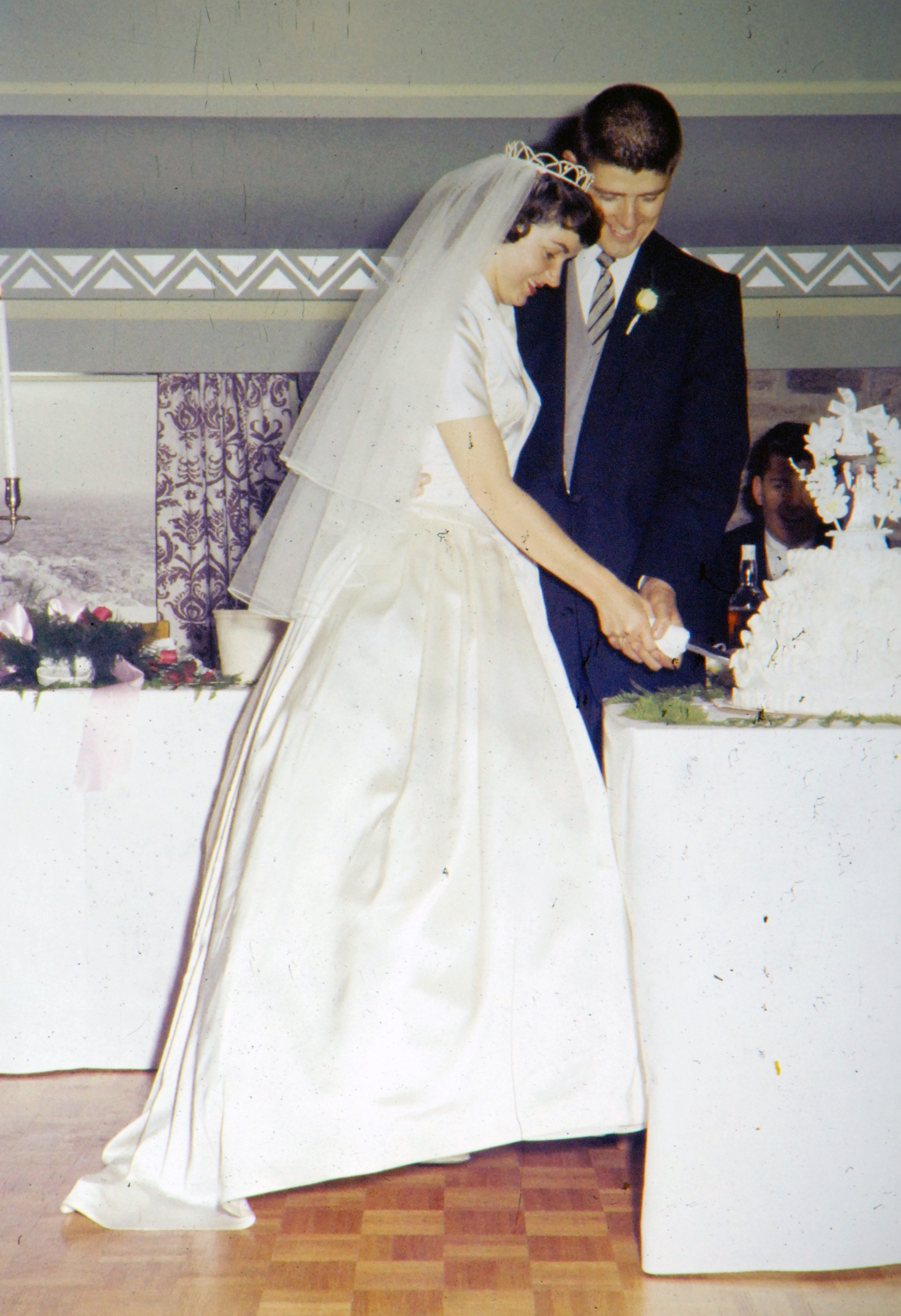 Cousin Mary in reception line at church door before going to actual reception. It was raining.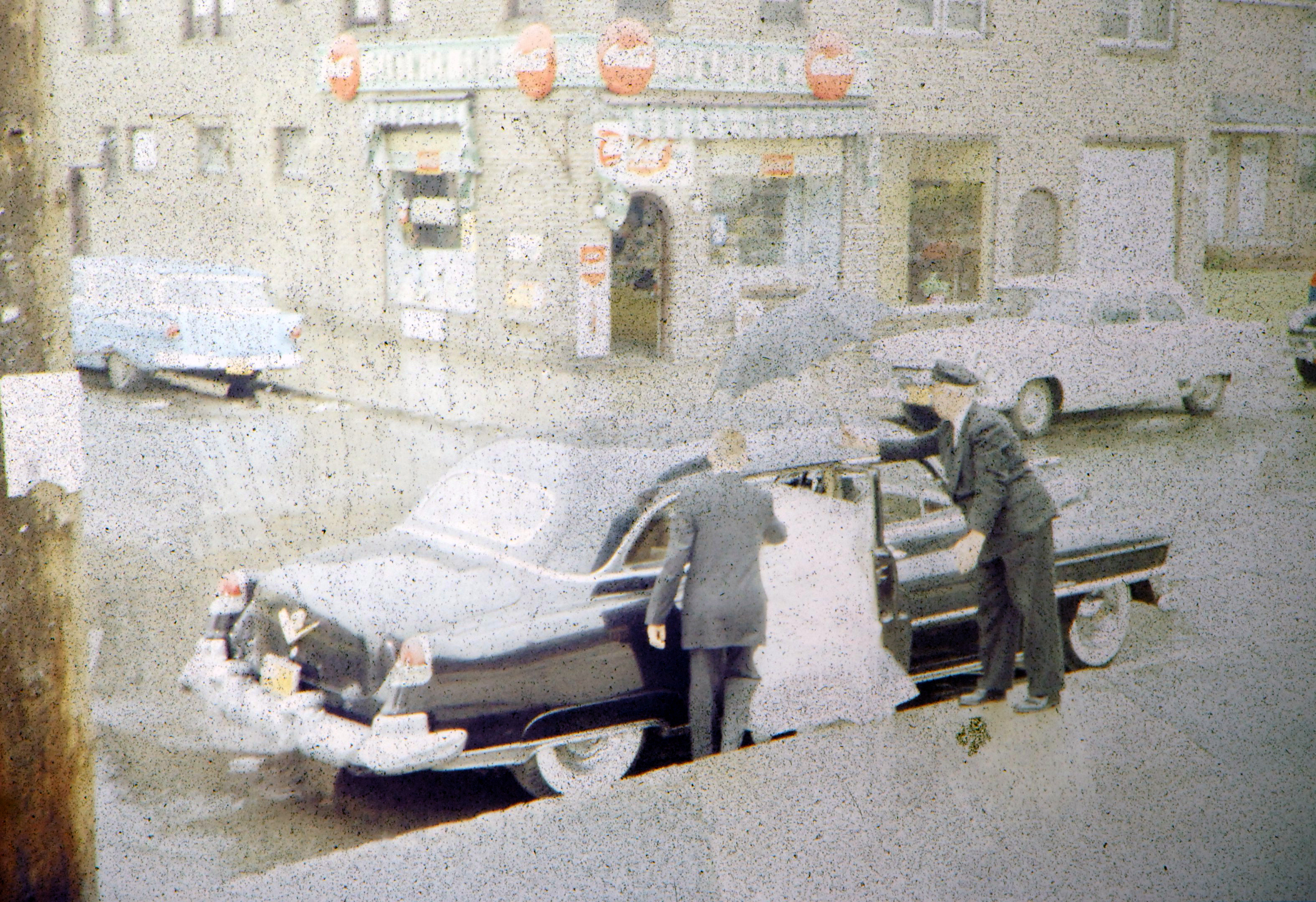 The candy store across from the church. Mom's elementary school was part of the church (through 8th grade).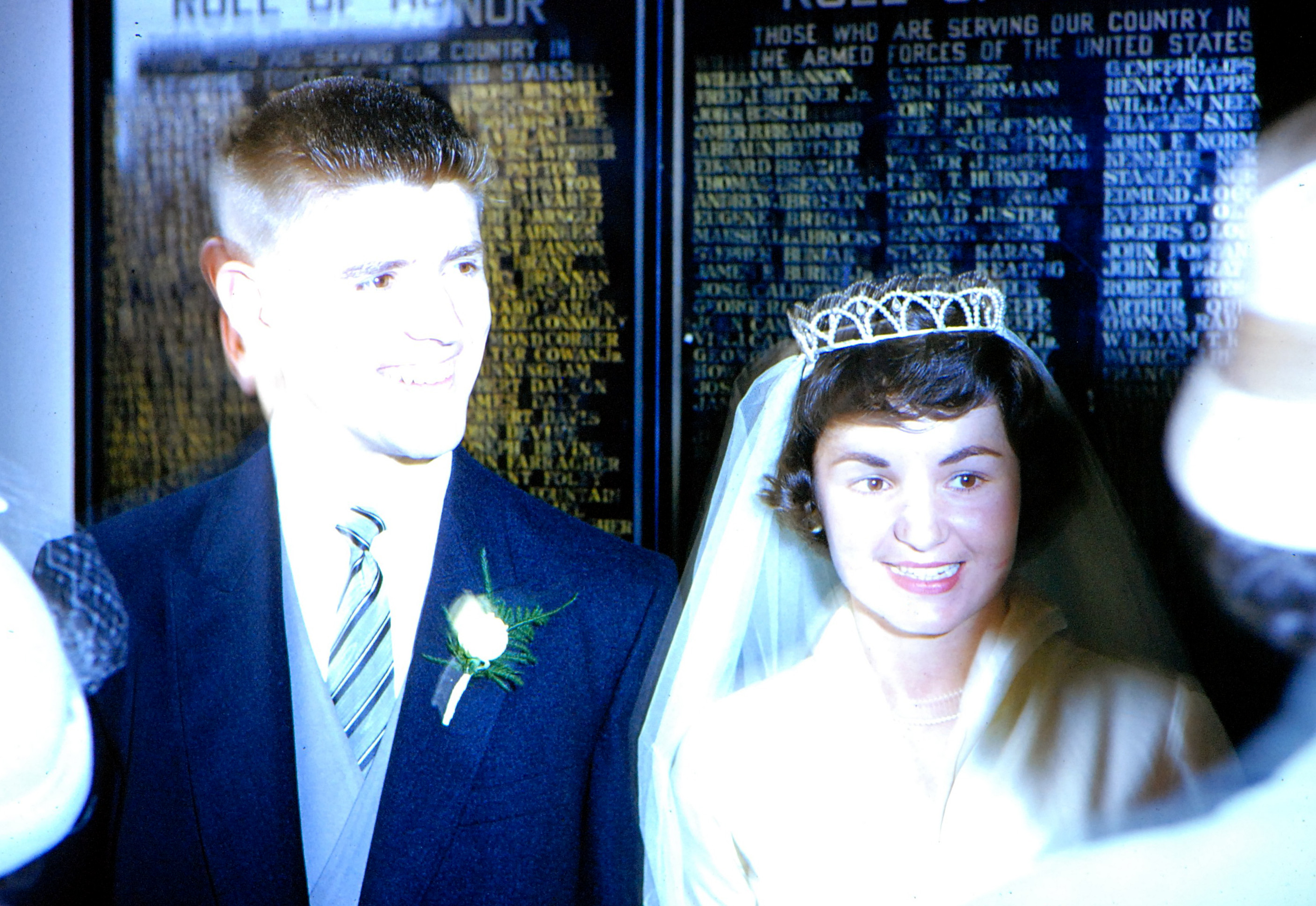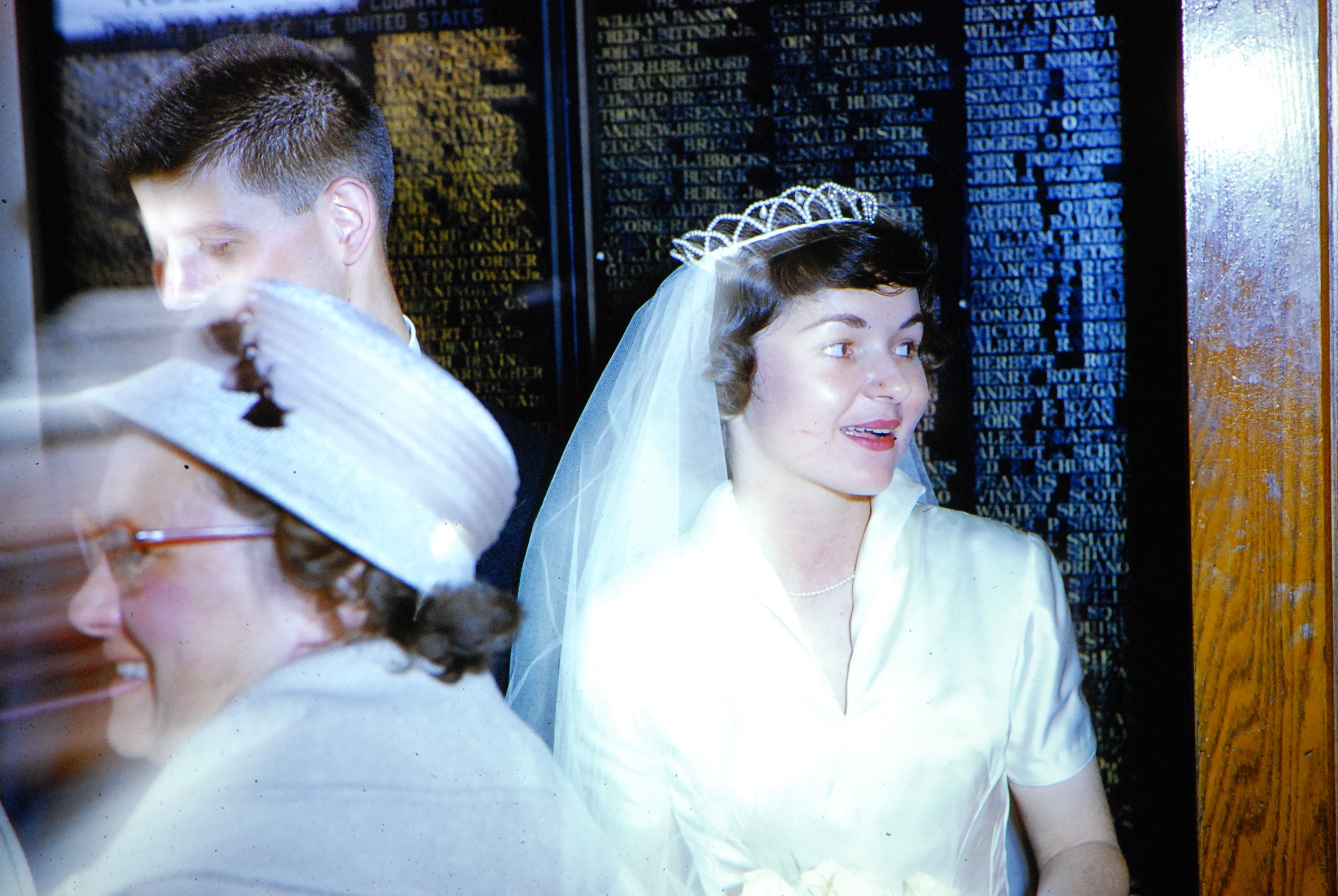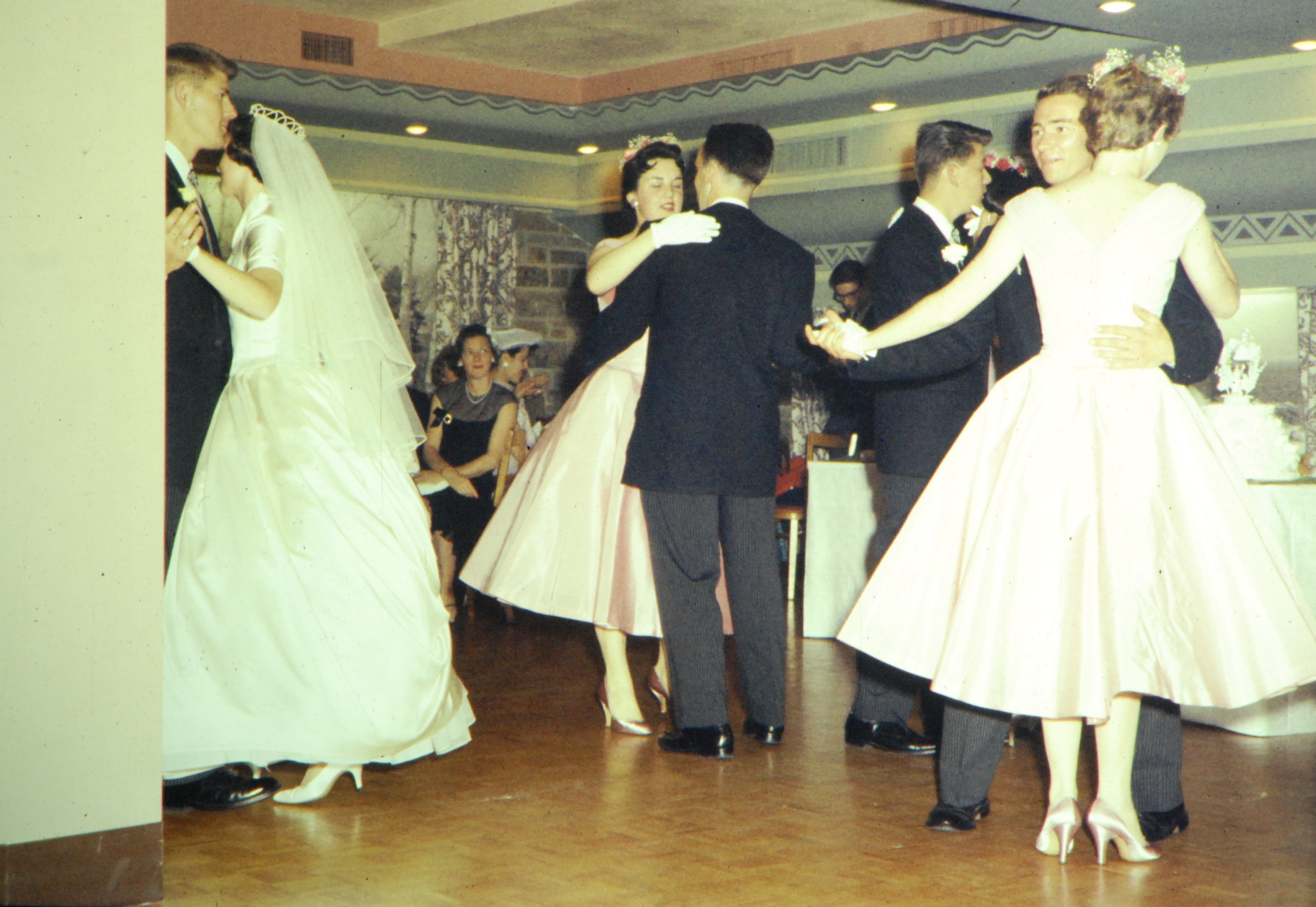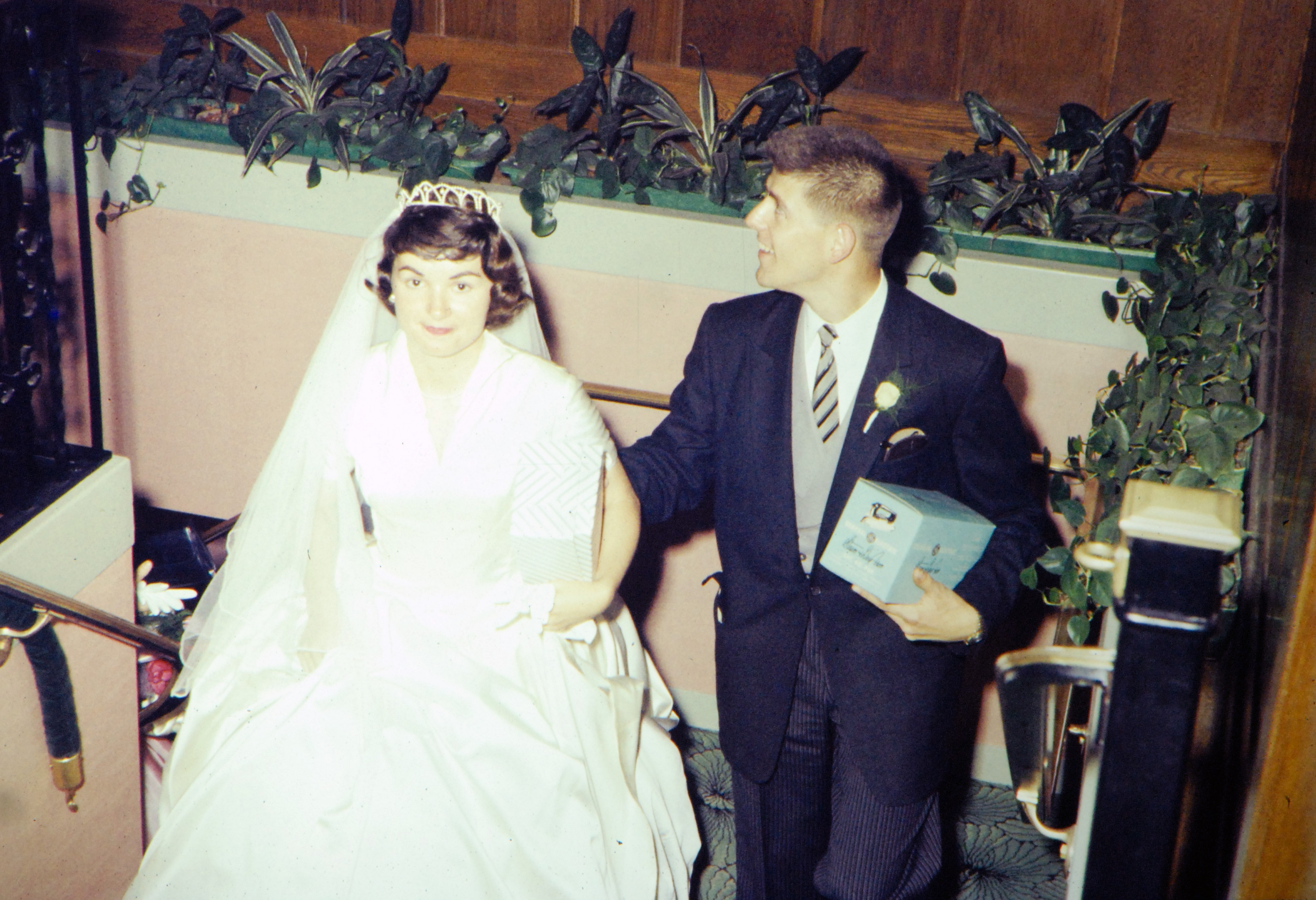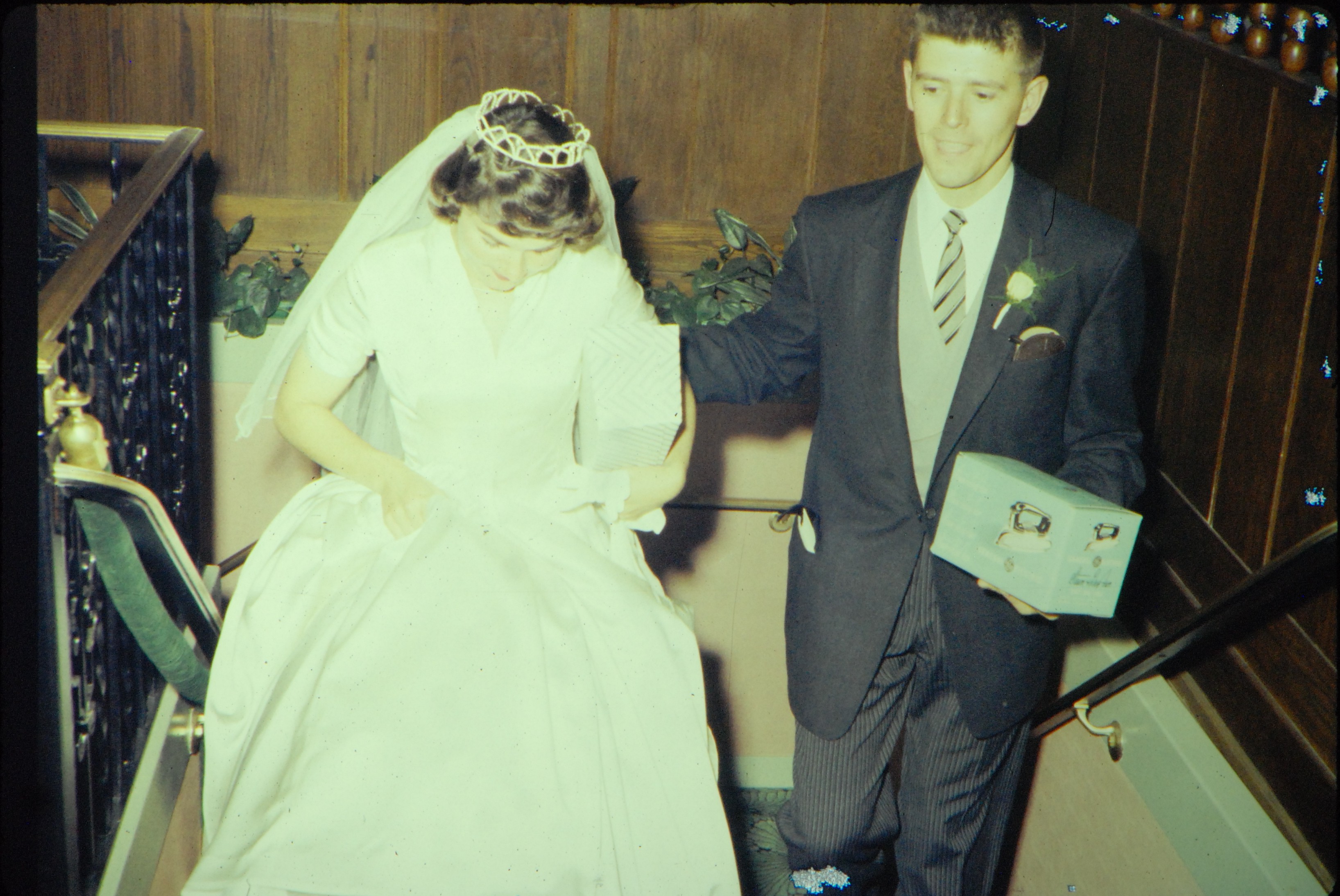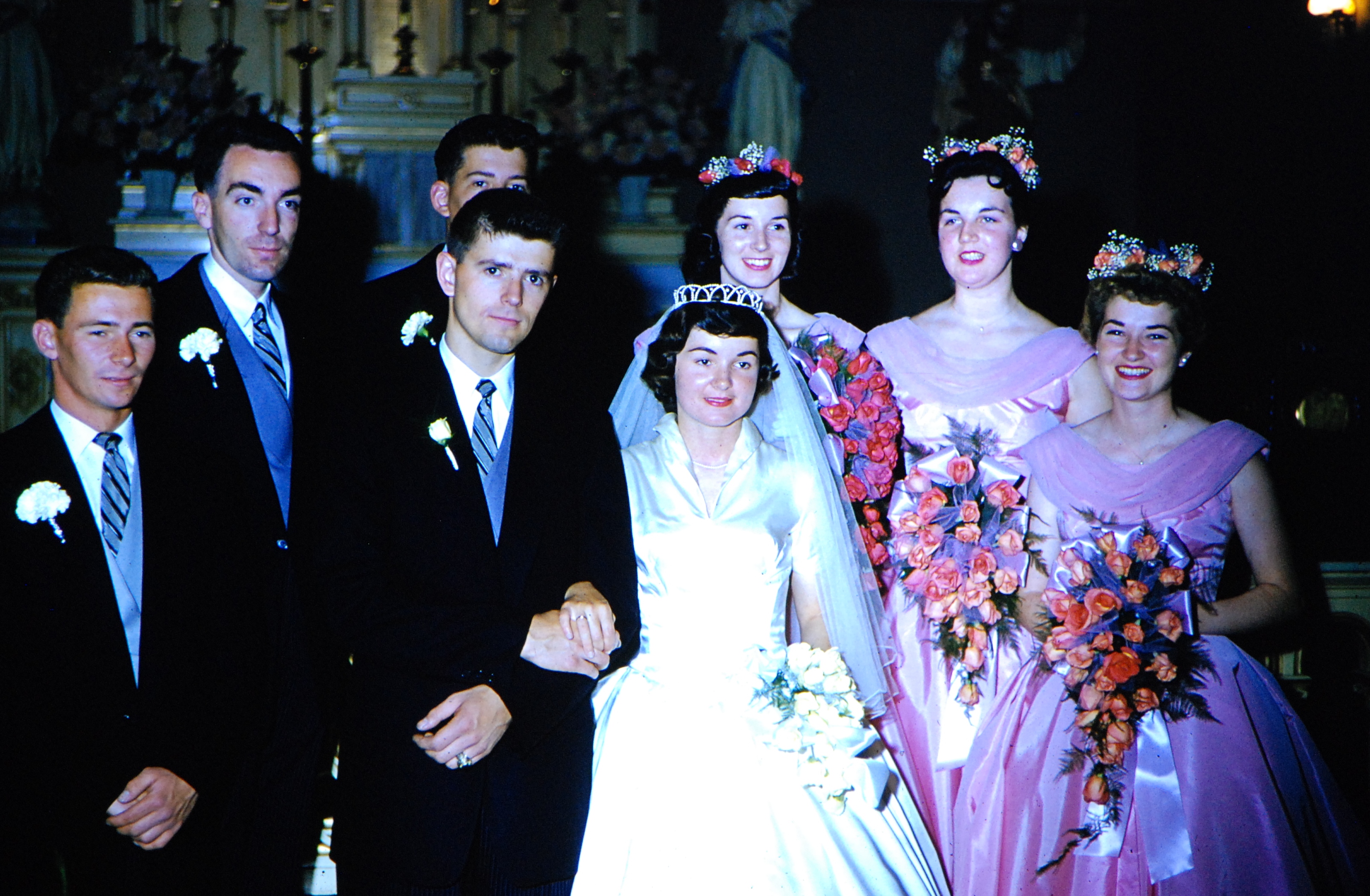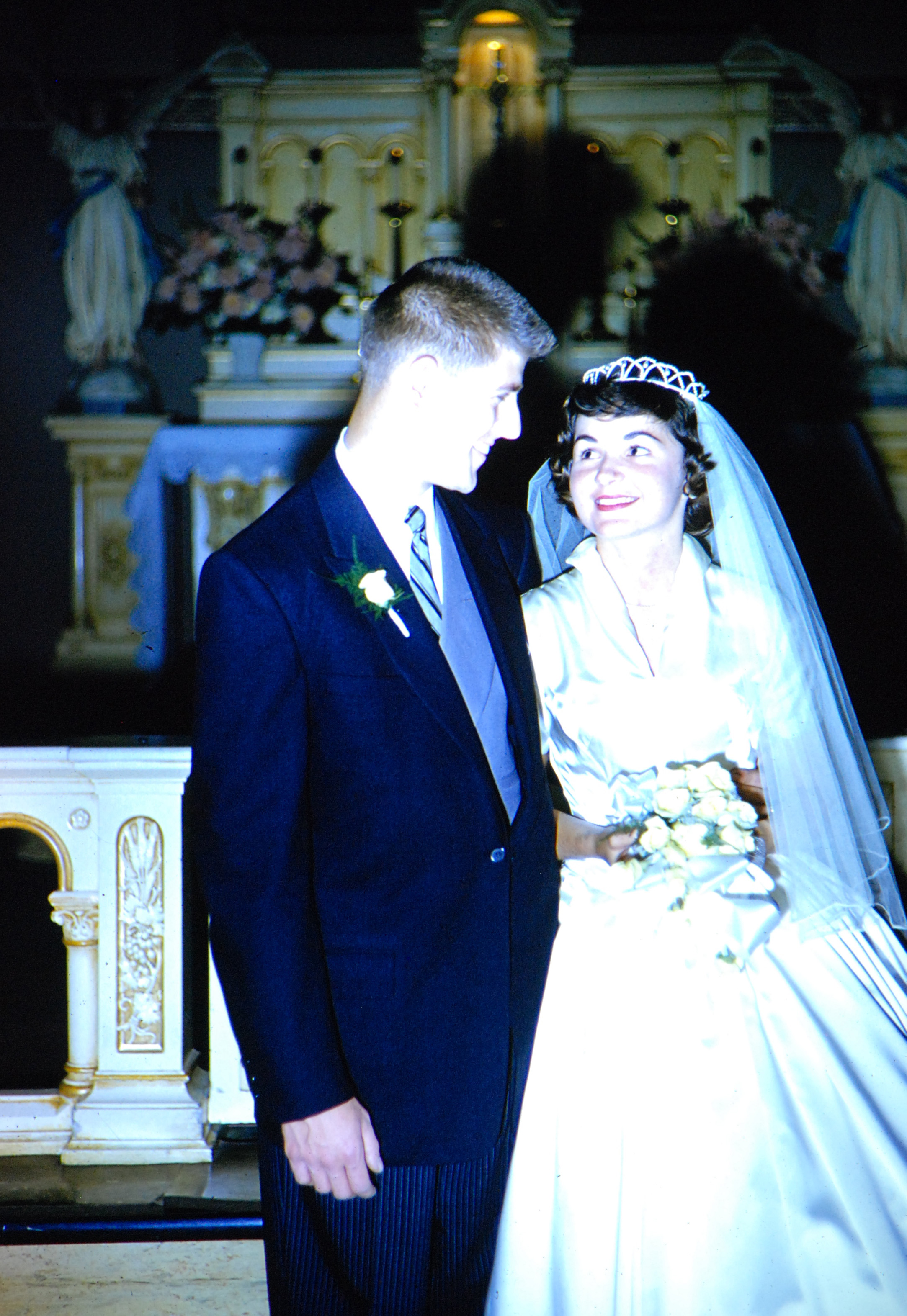 Great grandpa Julius Gras (Heddy's dad). He died in the Fall of 1959, a little over a year after this was taken (he had stomach cancer).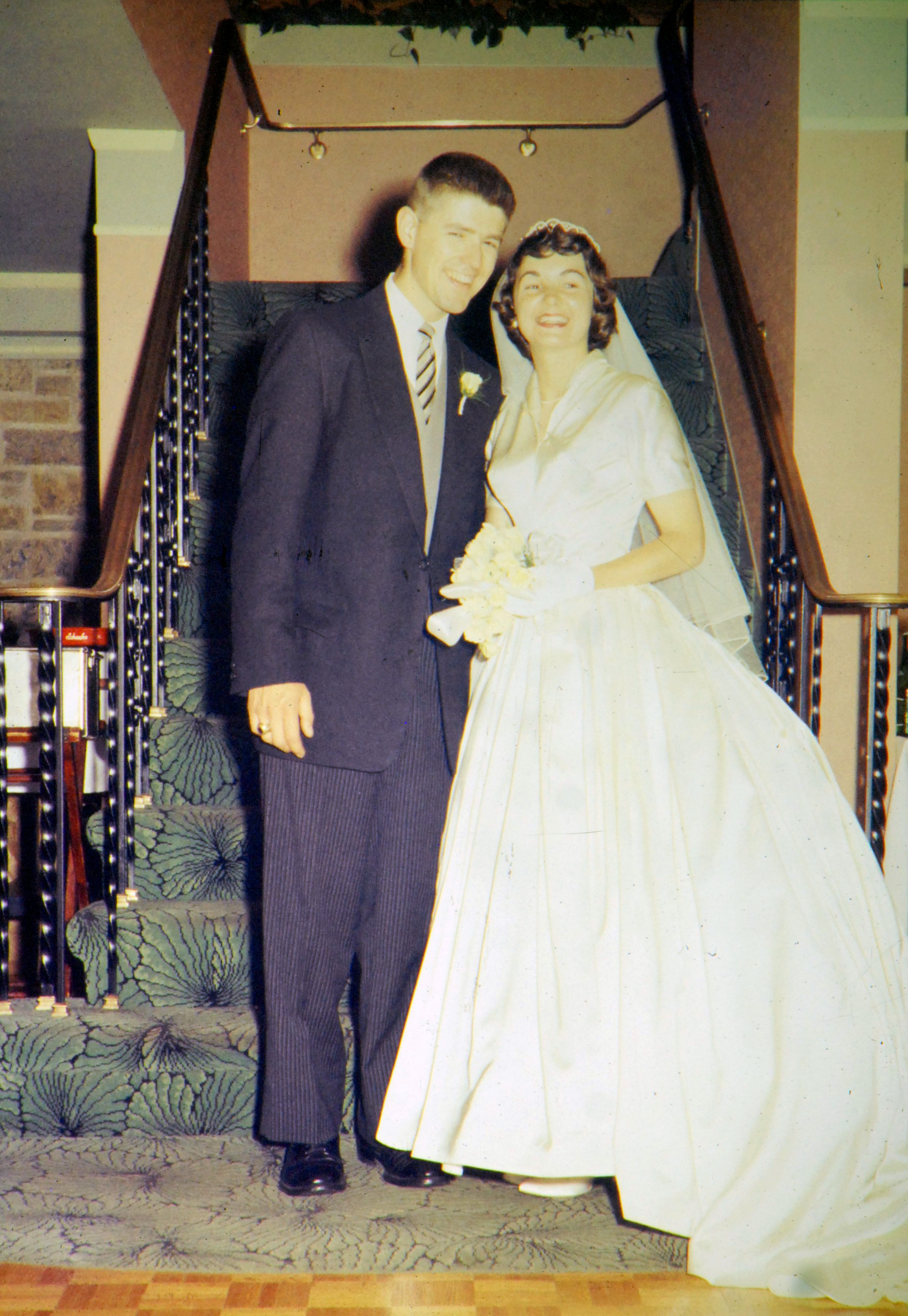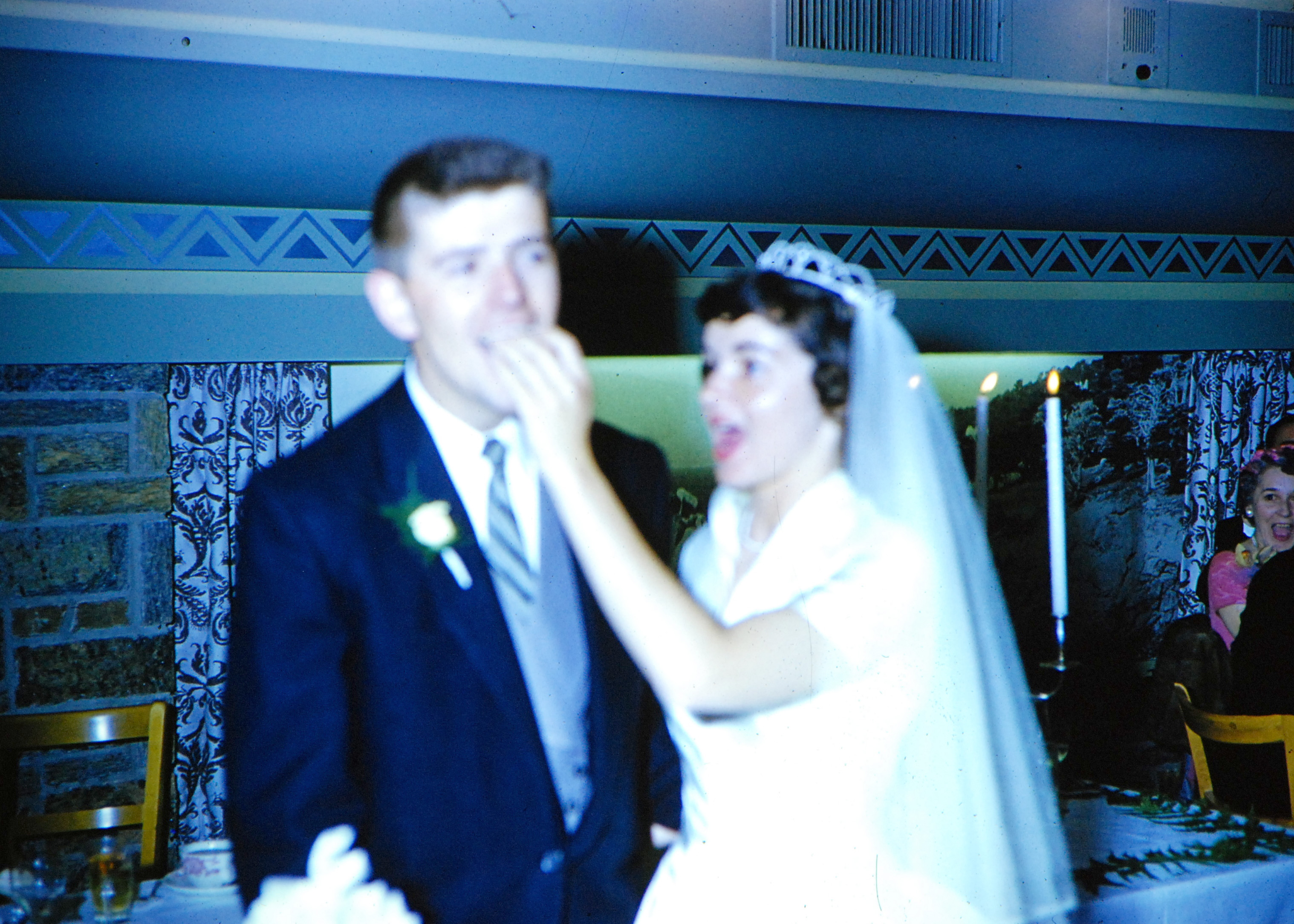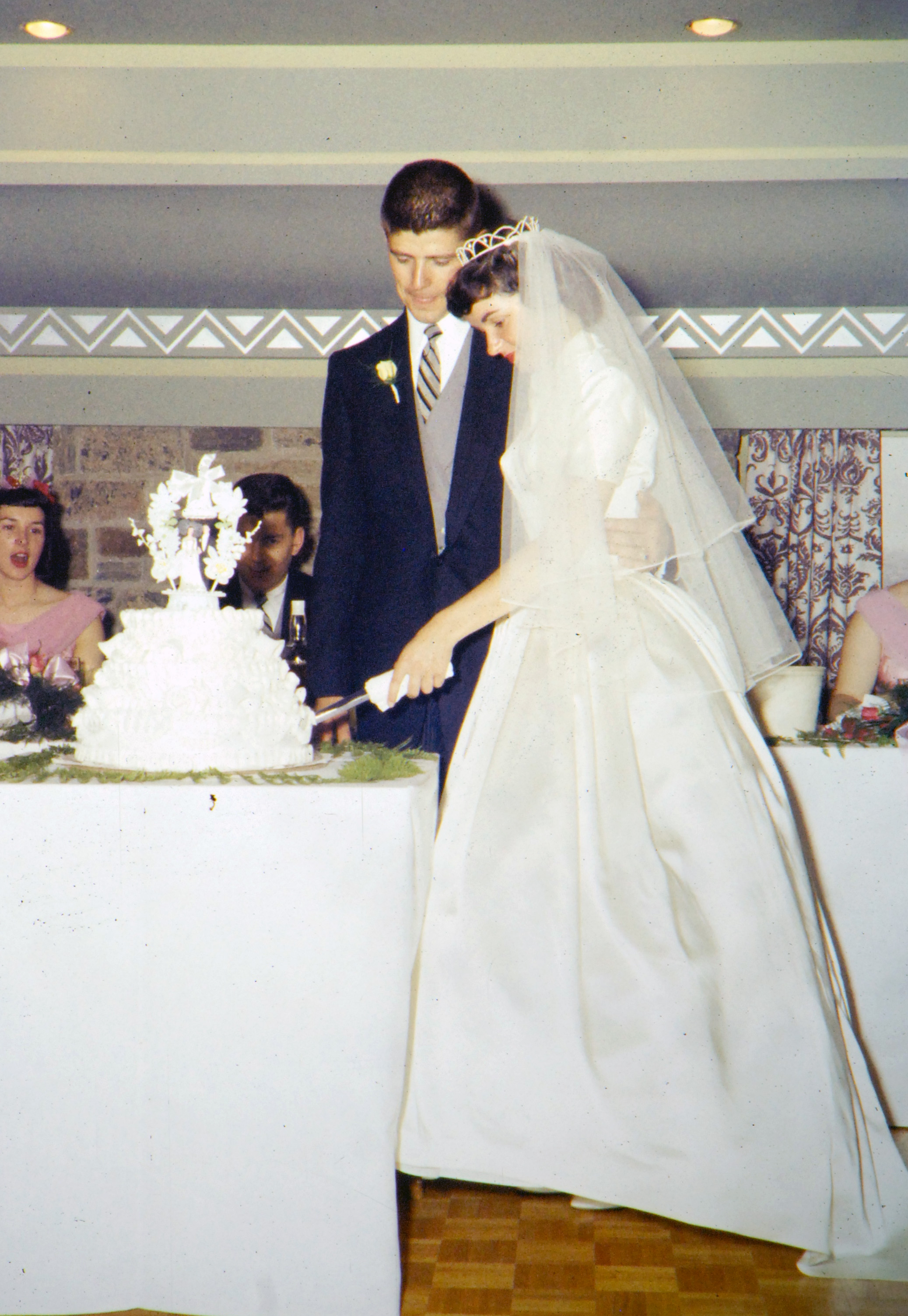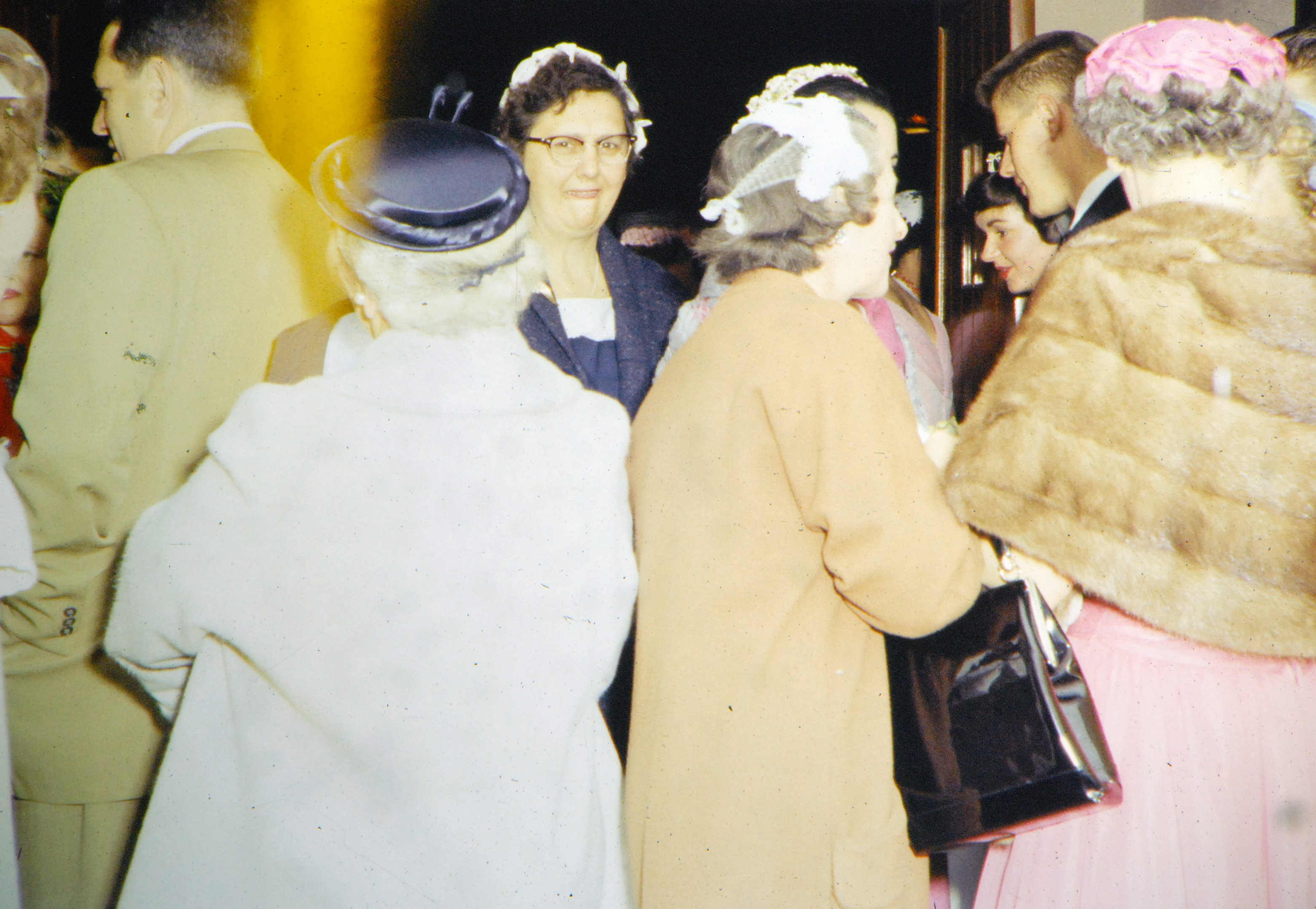 Heddy wearing the fur stole she got as an anniversary gift.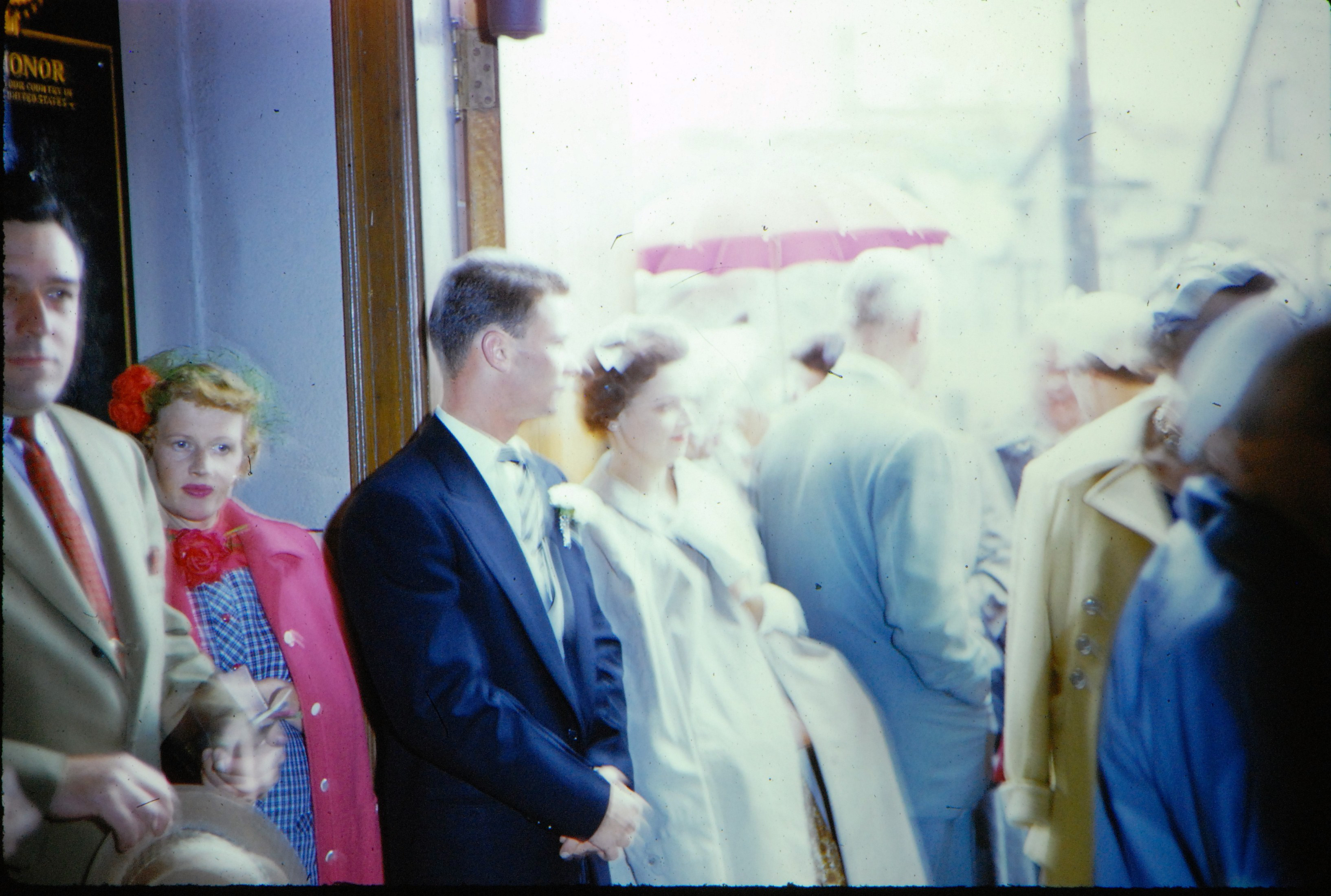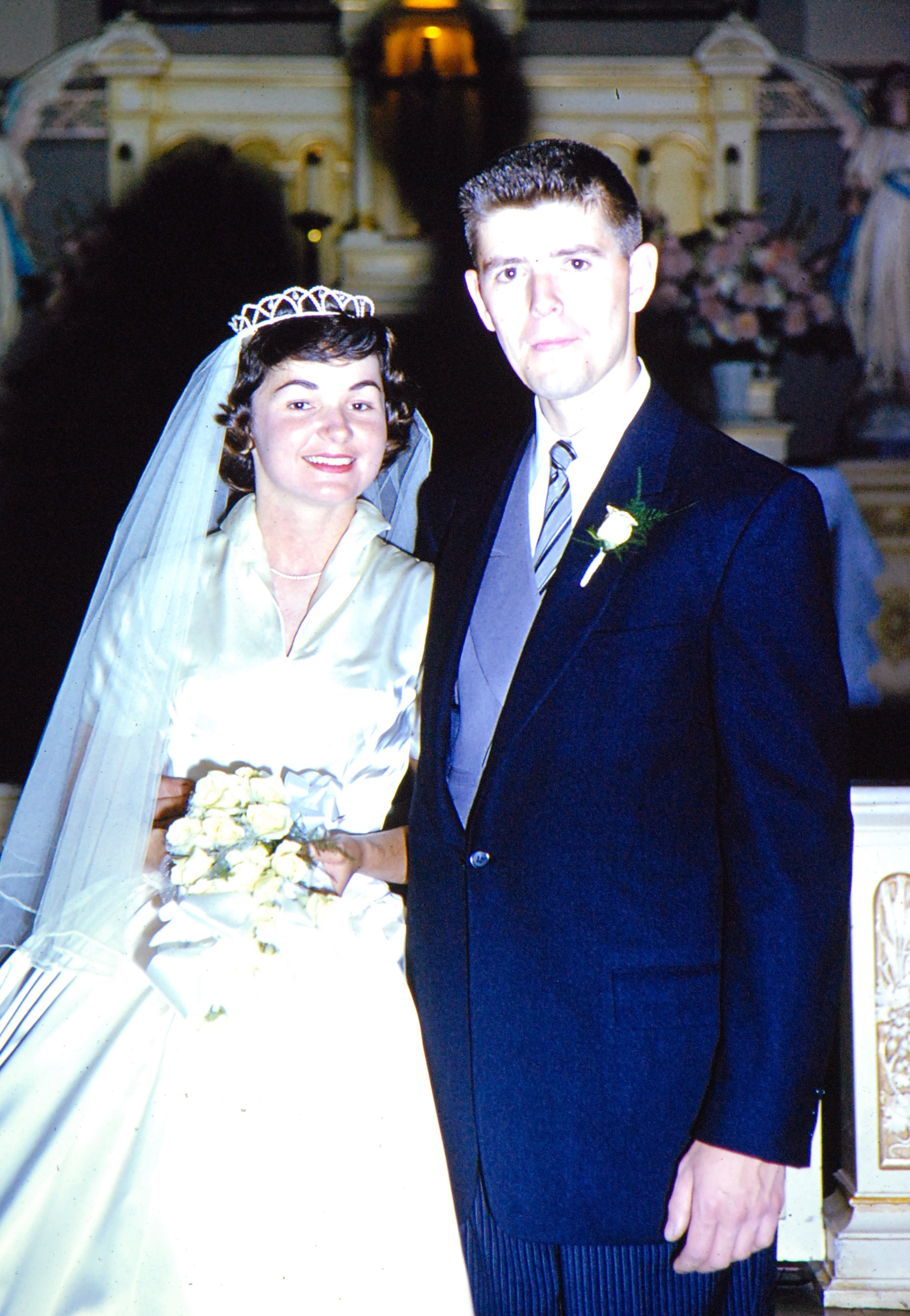 Aunt Pat Gerlach, Ray Donovan, Helen, Uncle Jack Drum, Cousin Mary Drum Curley. Ray and Jack were best friends.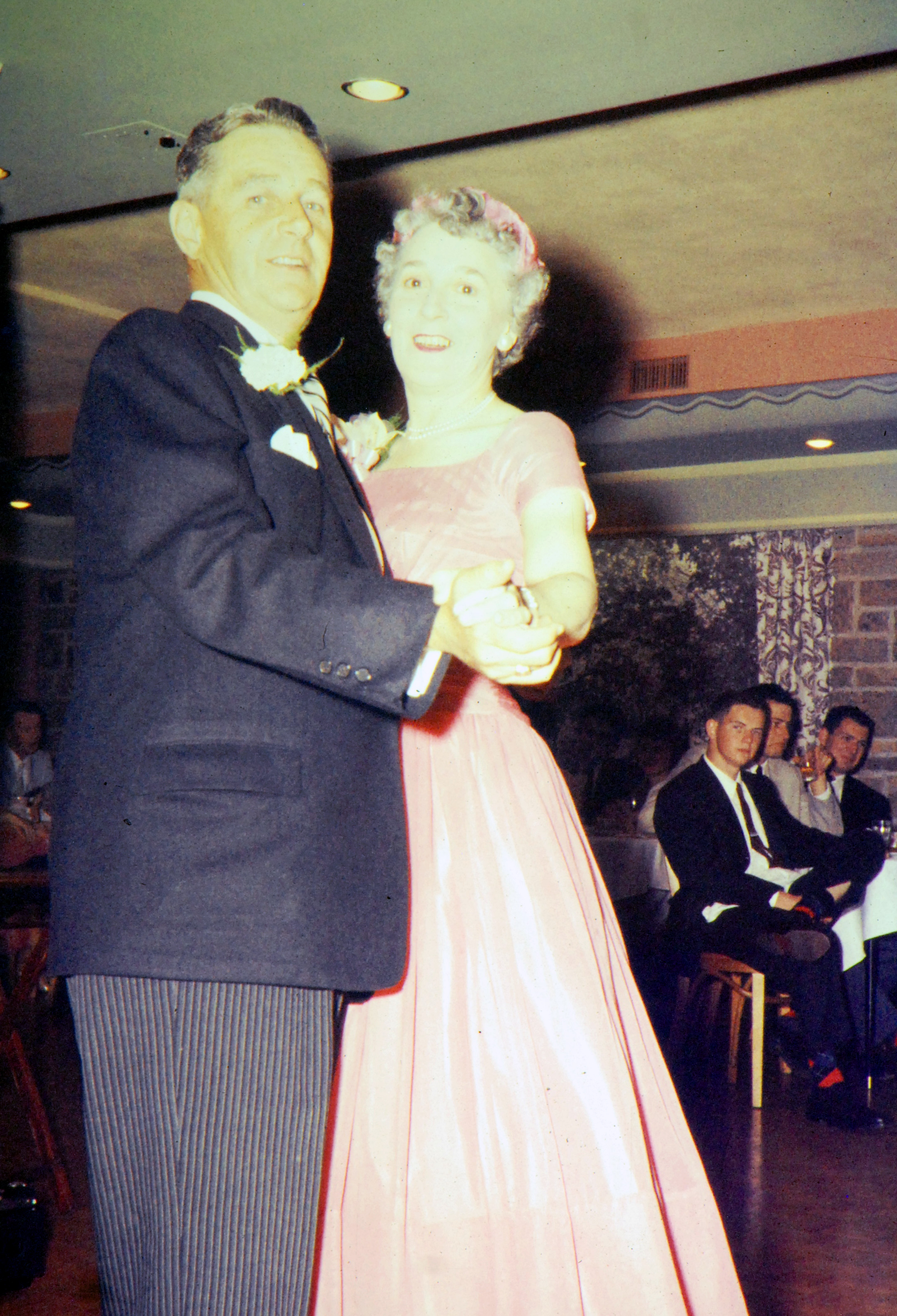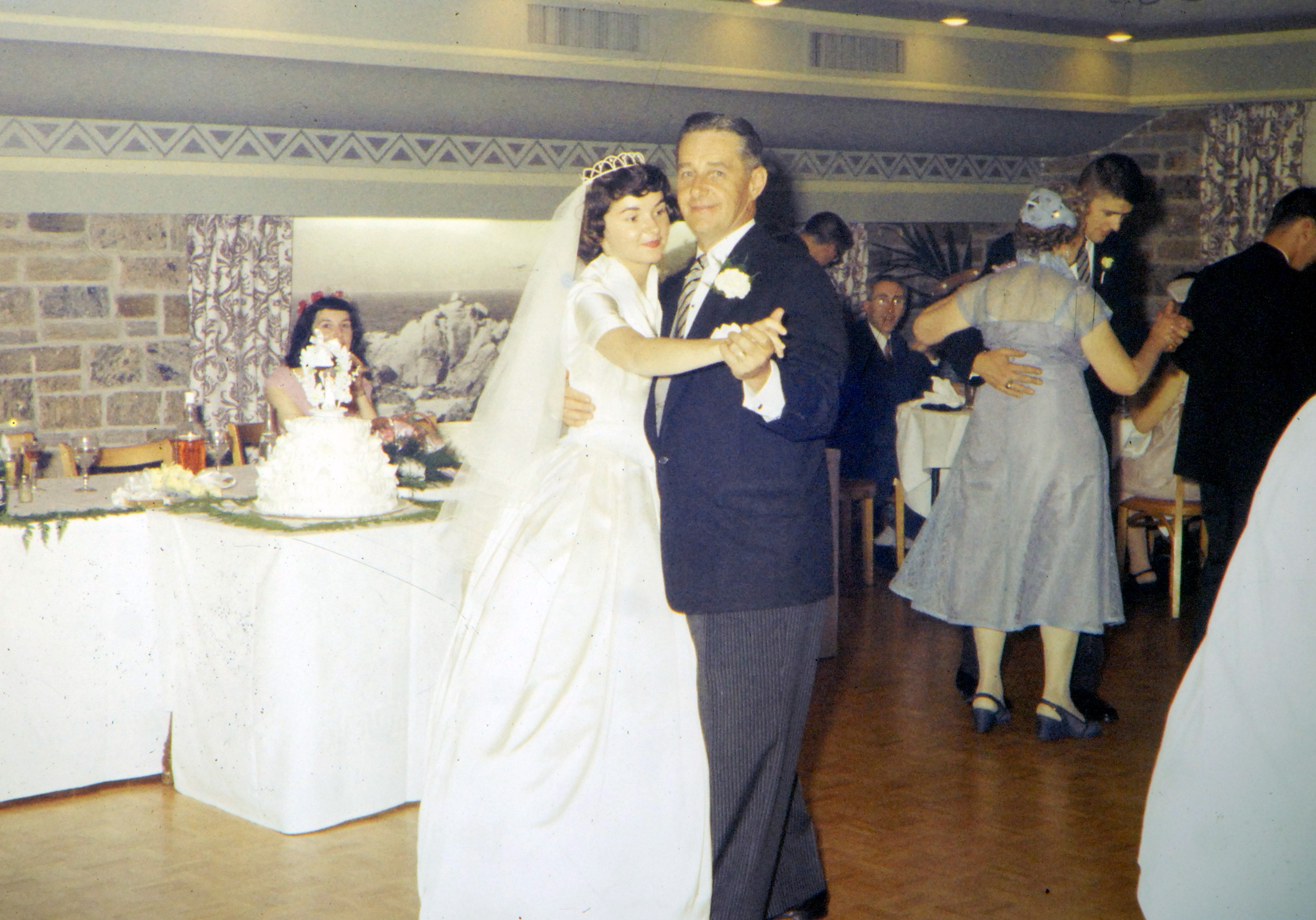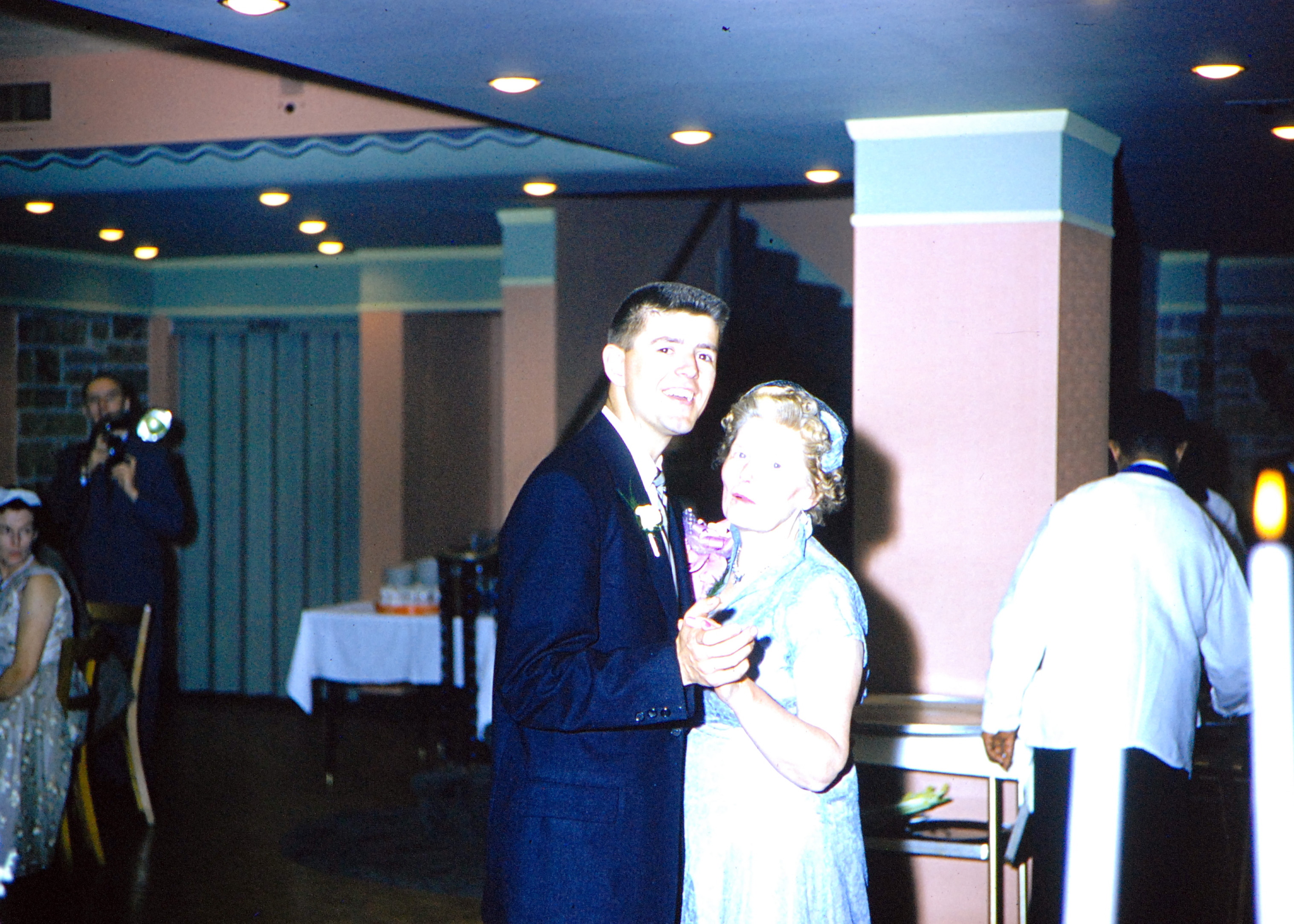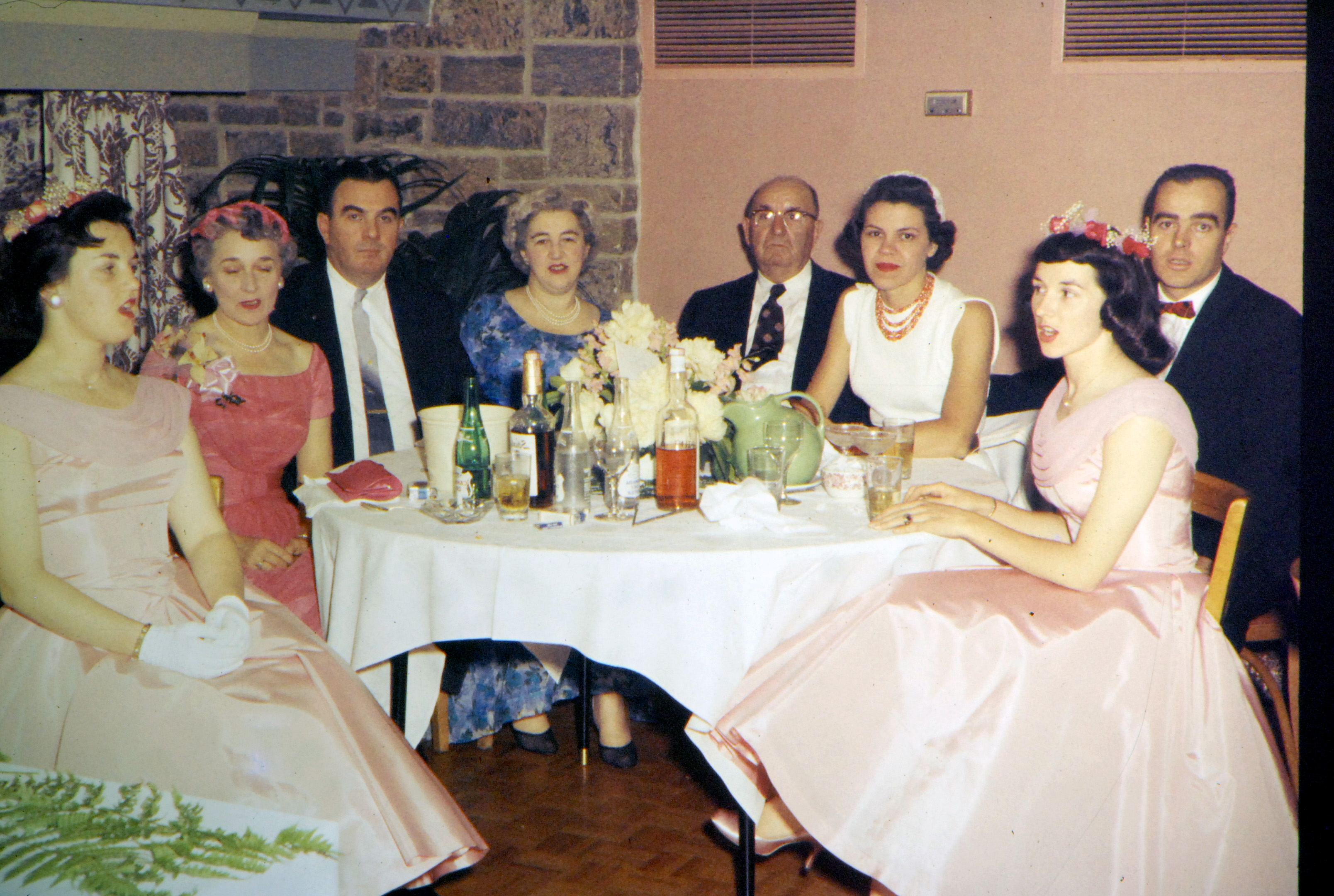 Left to right: Cousin Mary, Grandma Heddy, Uncle Jack, Aunt Marian, Great Grandpa Julius, Aunt Marsha Donovan, Uncle Charles Donovan (Ray's much younger brother), Aunt Pat Gerlach





Cousin John Drum, four of dad's college buddies, mom's friends Barbara (owned B&B in Tucson) and Rosemary (lives in Northport near Pat and Ed)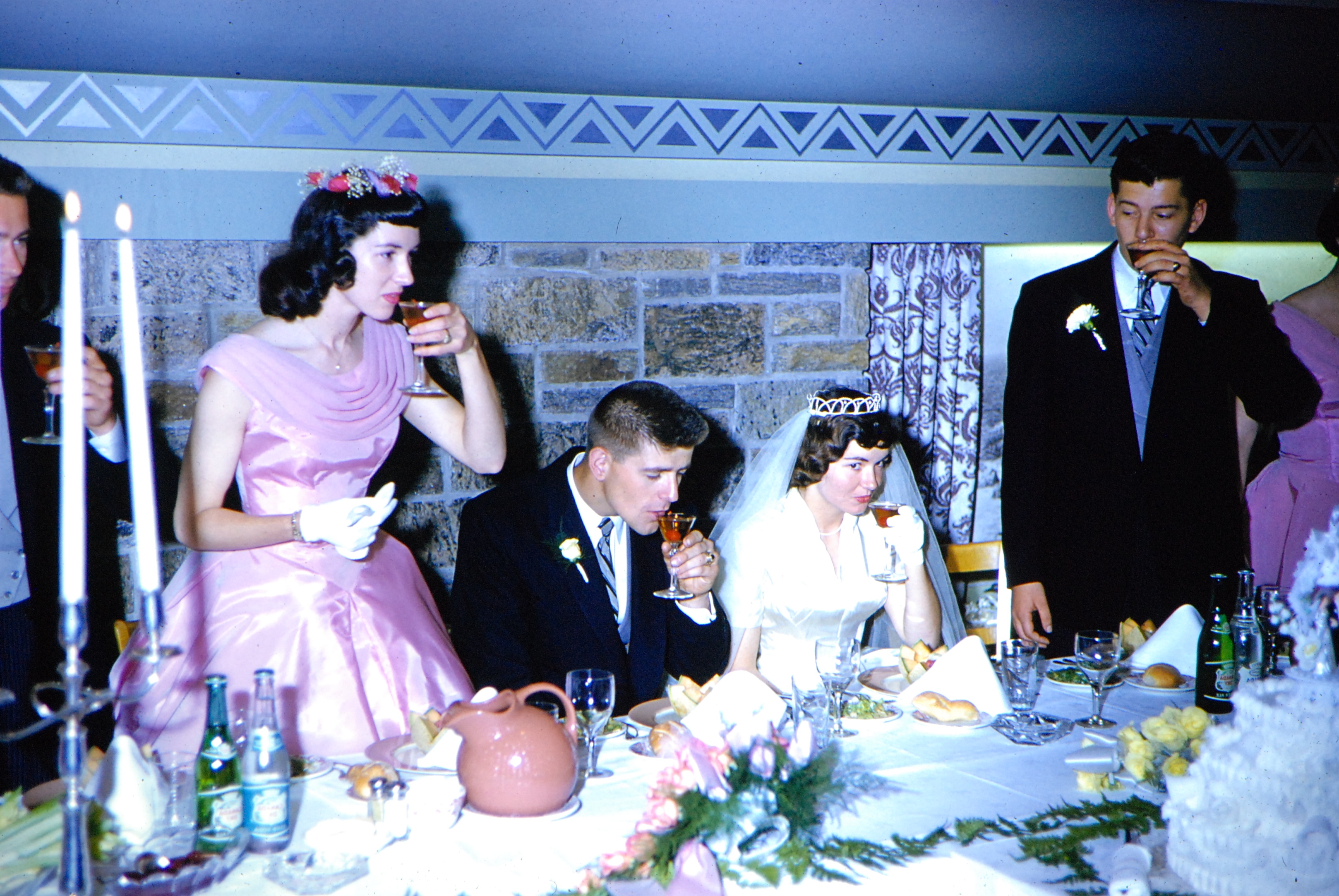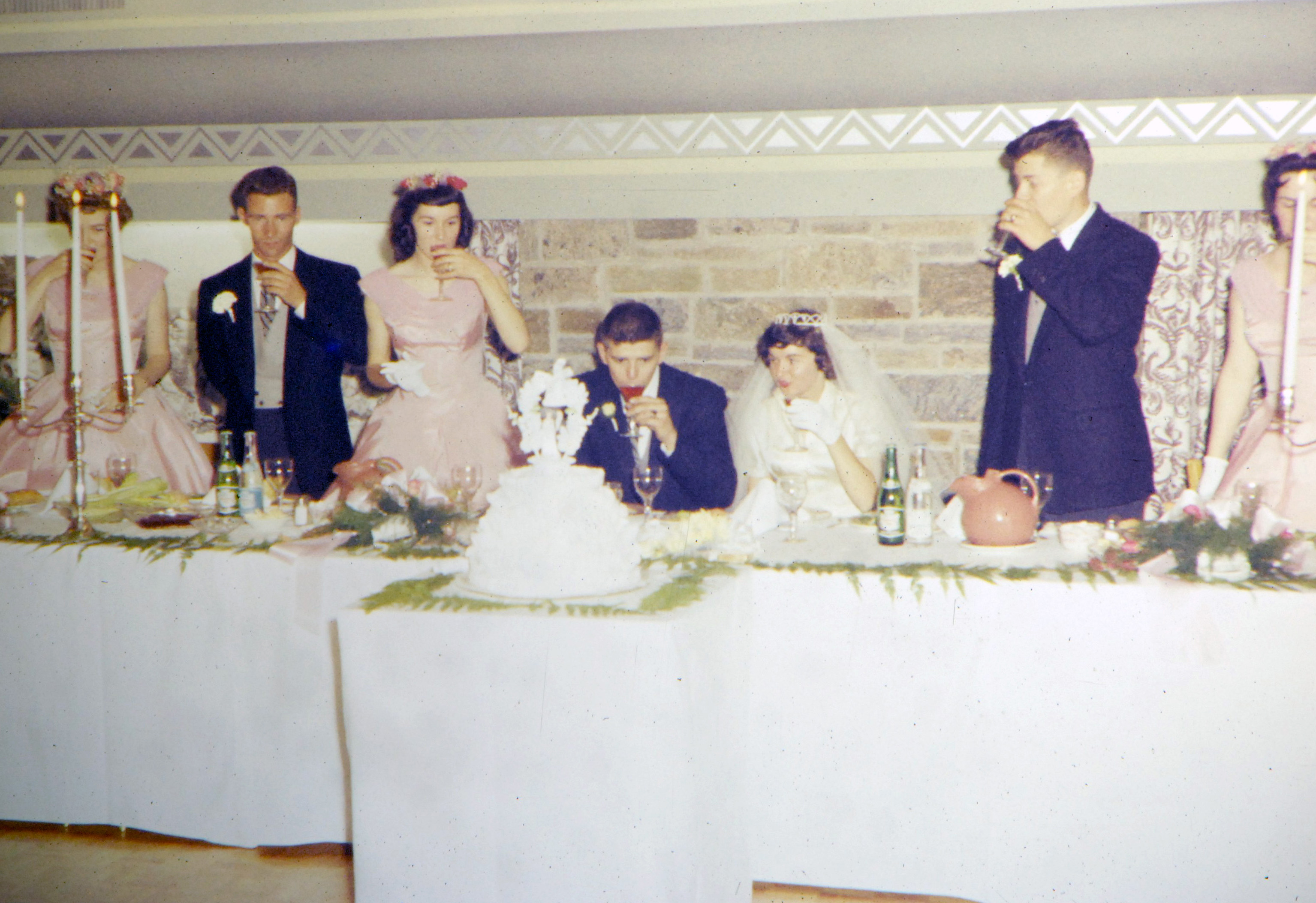 Leaving church. On left are BJ (married Artie Agnelli) and Elaine (married Joey Agnelli)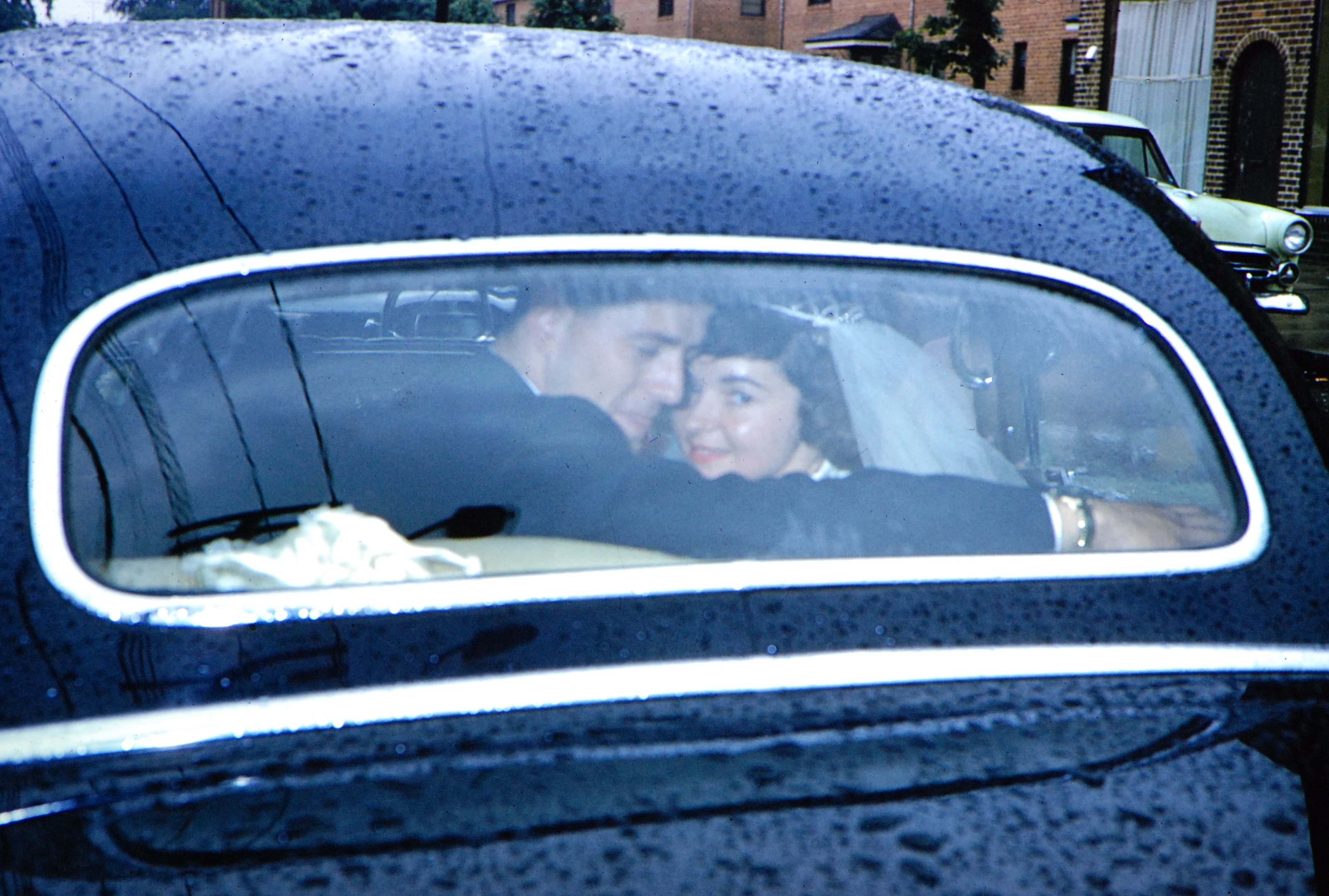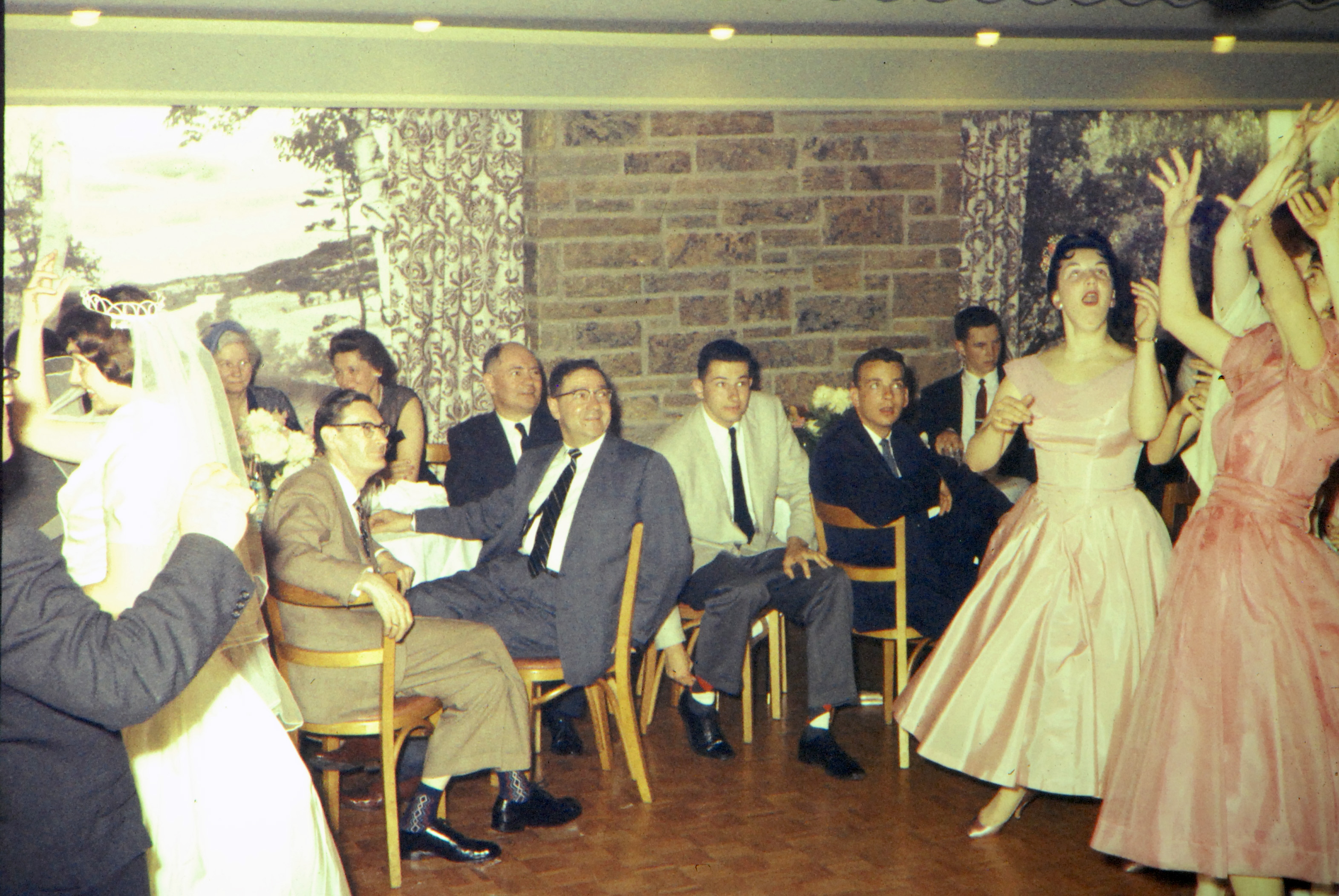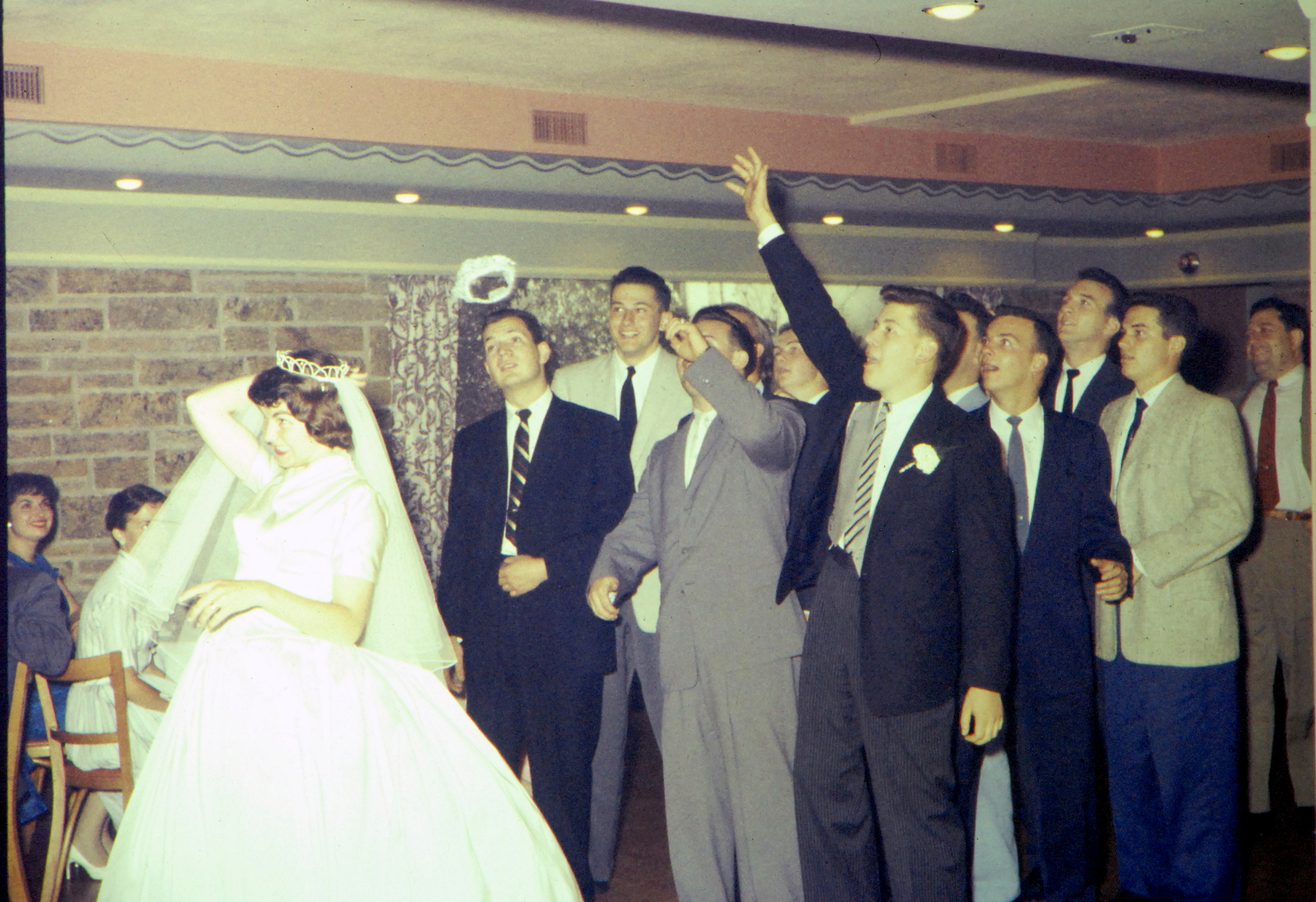 ---
25th Anniversary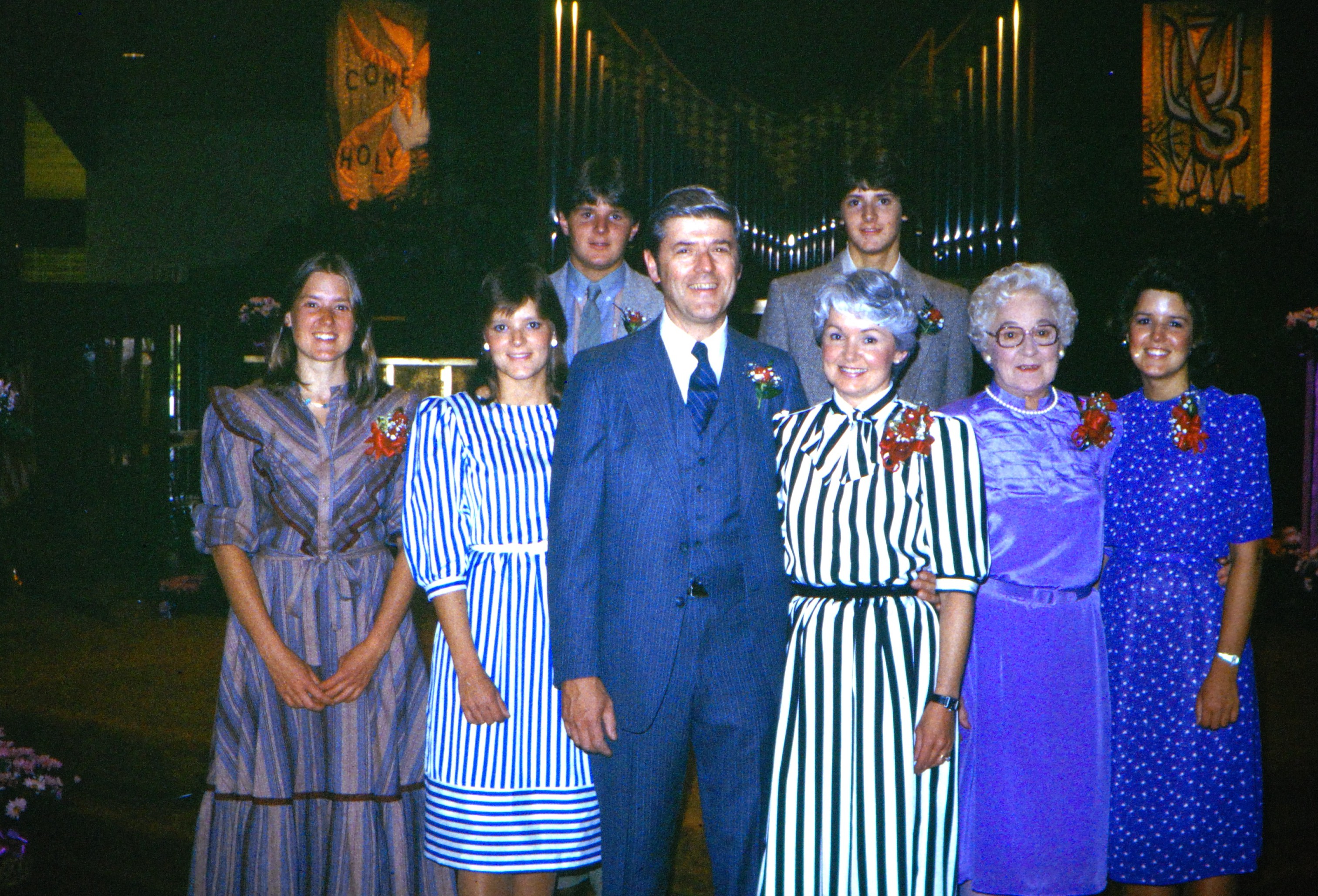 25th anniversary





25th anniversary; Edith from Lake Cushman (Frank's wife)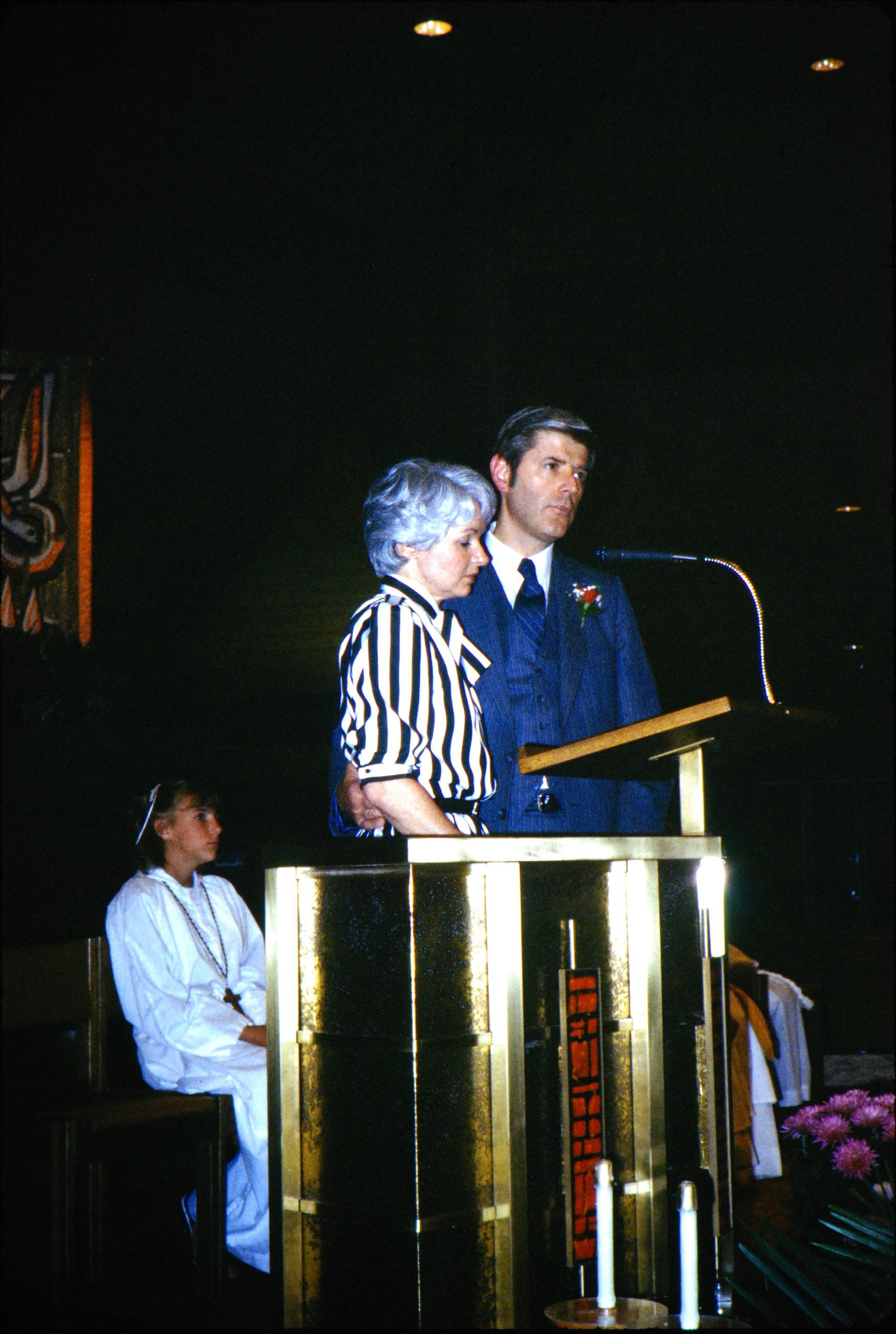 25th anniversary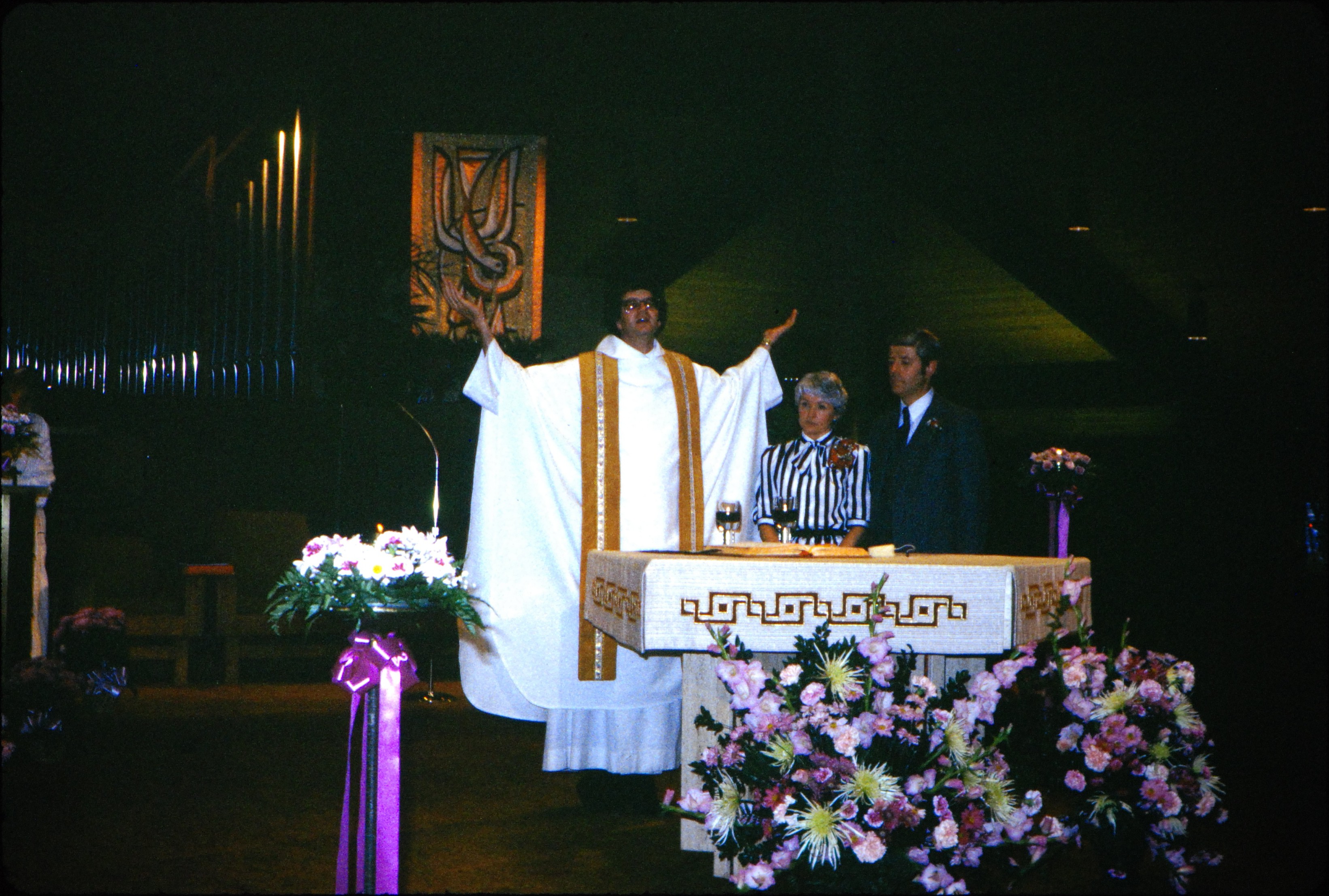 25th anniversary





25th anniversary





25th anniversary





25th anniversary





25th anniversary





25th anniversary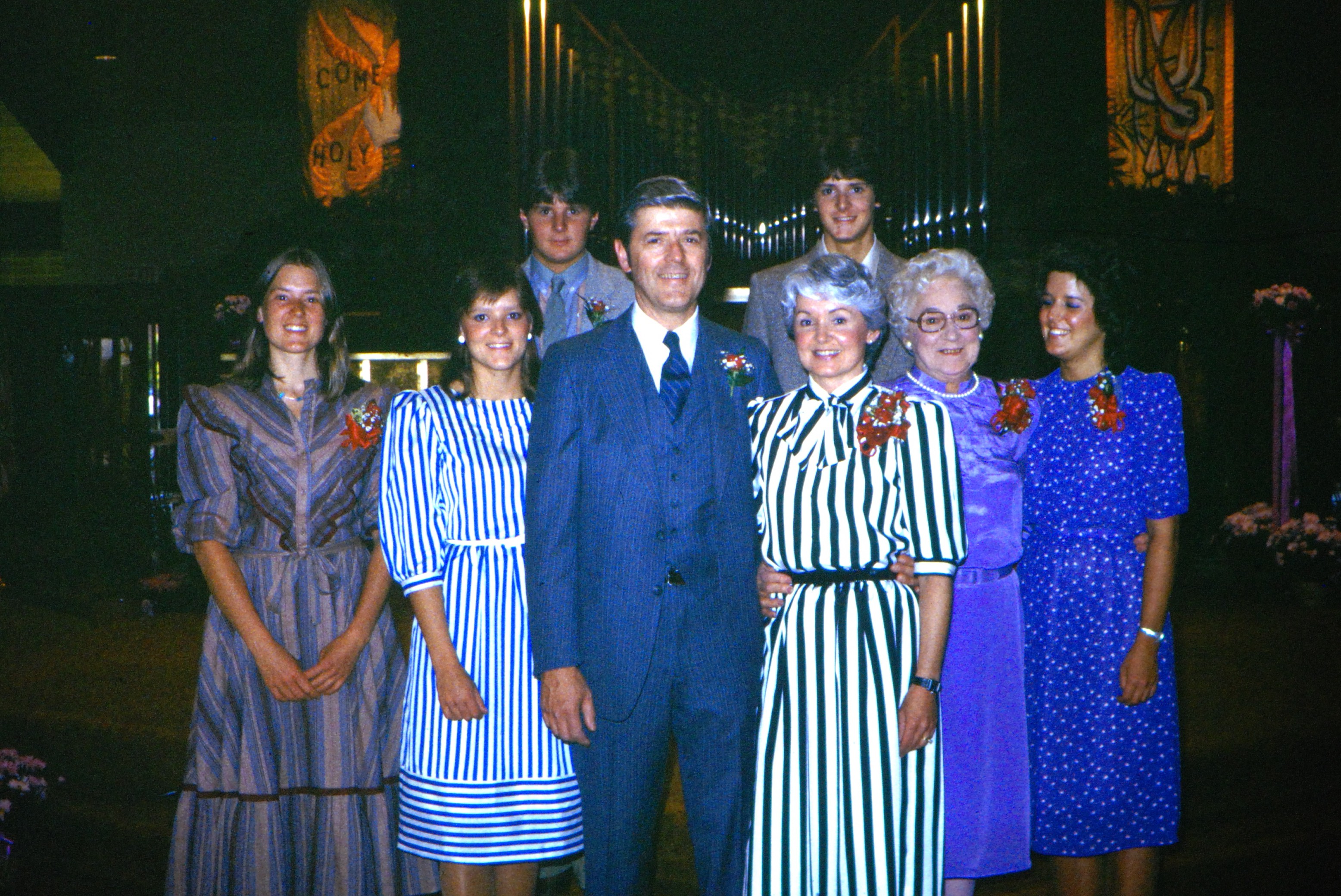 25th anniversary





25th anniversary?





25th anniversary





25th anniversary





25th anniversary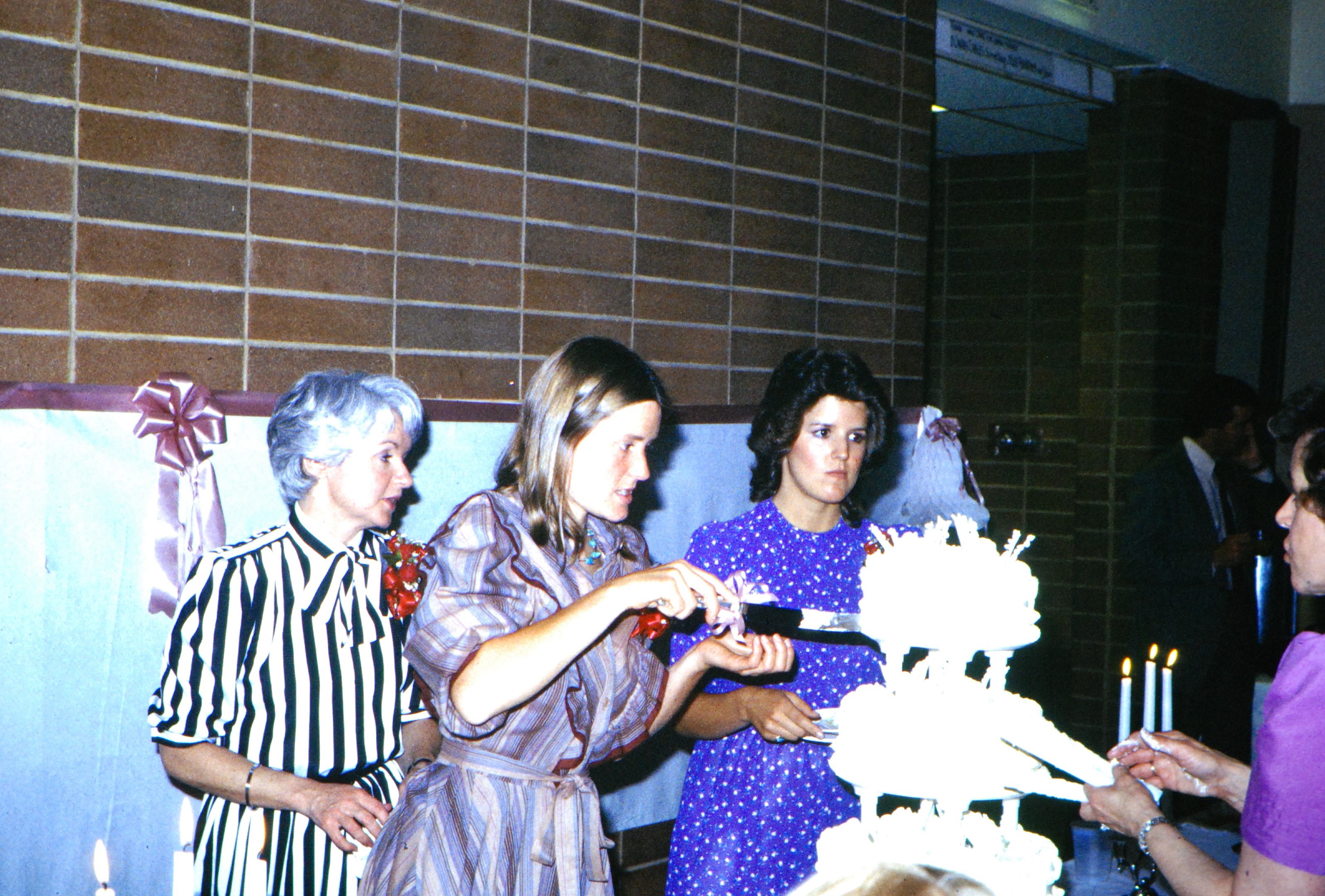 25th anniversary





25th anniversary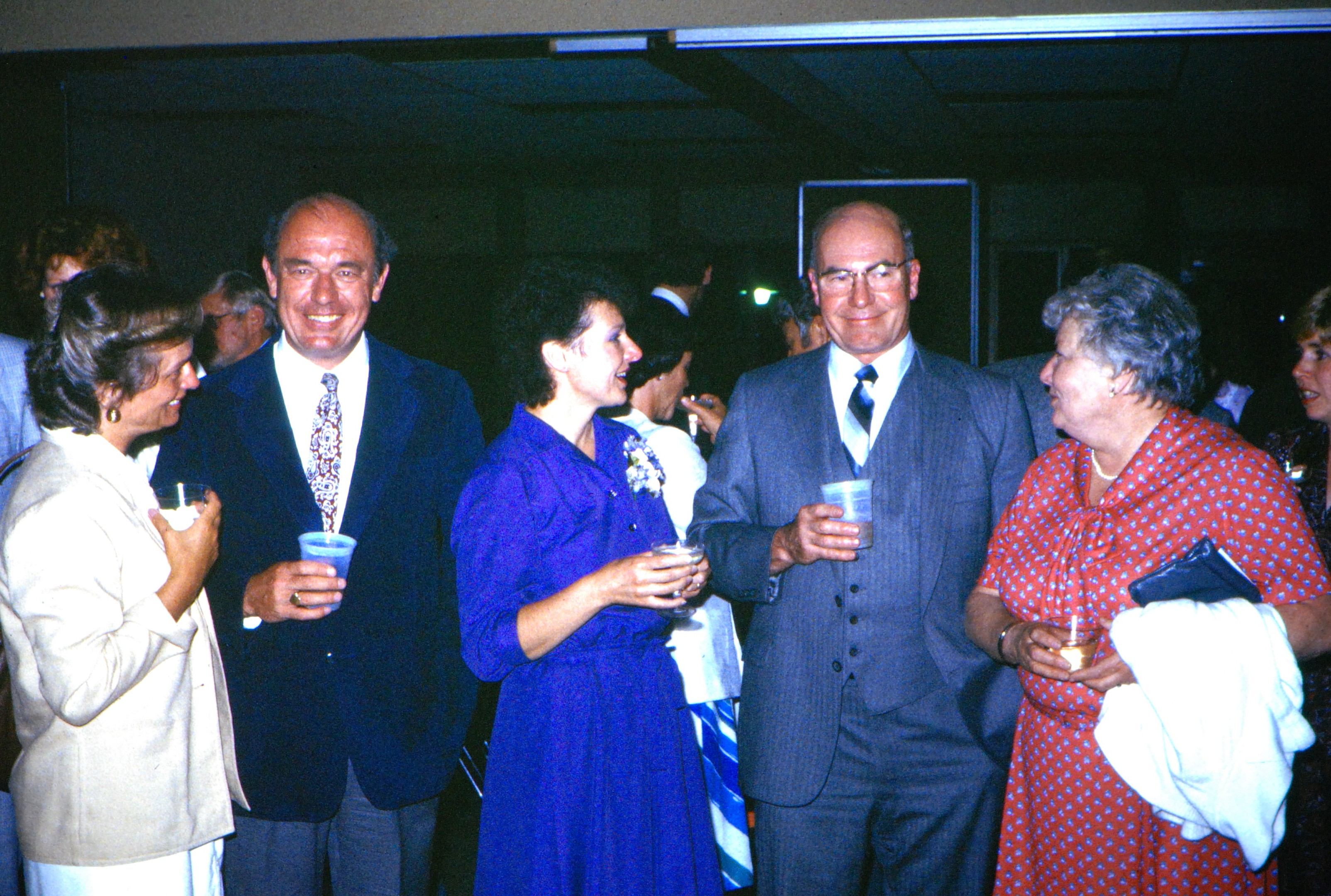 25th anniversary





25th anniversary; Shirley Wise and John Zachary in background