A Yovo In Togo
My Peace Corps Experience in West Africa 1985 to 1987
by Karen Story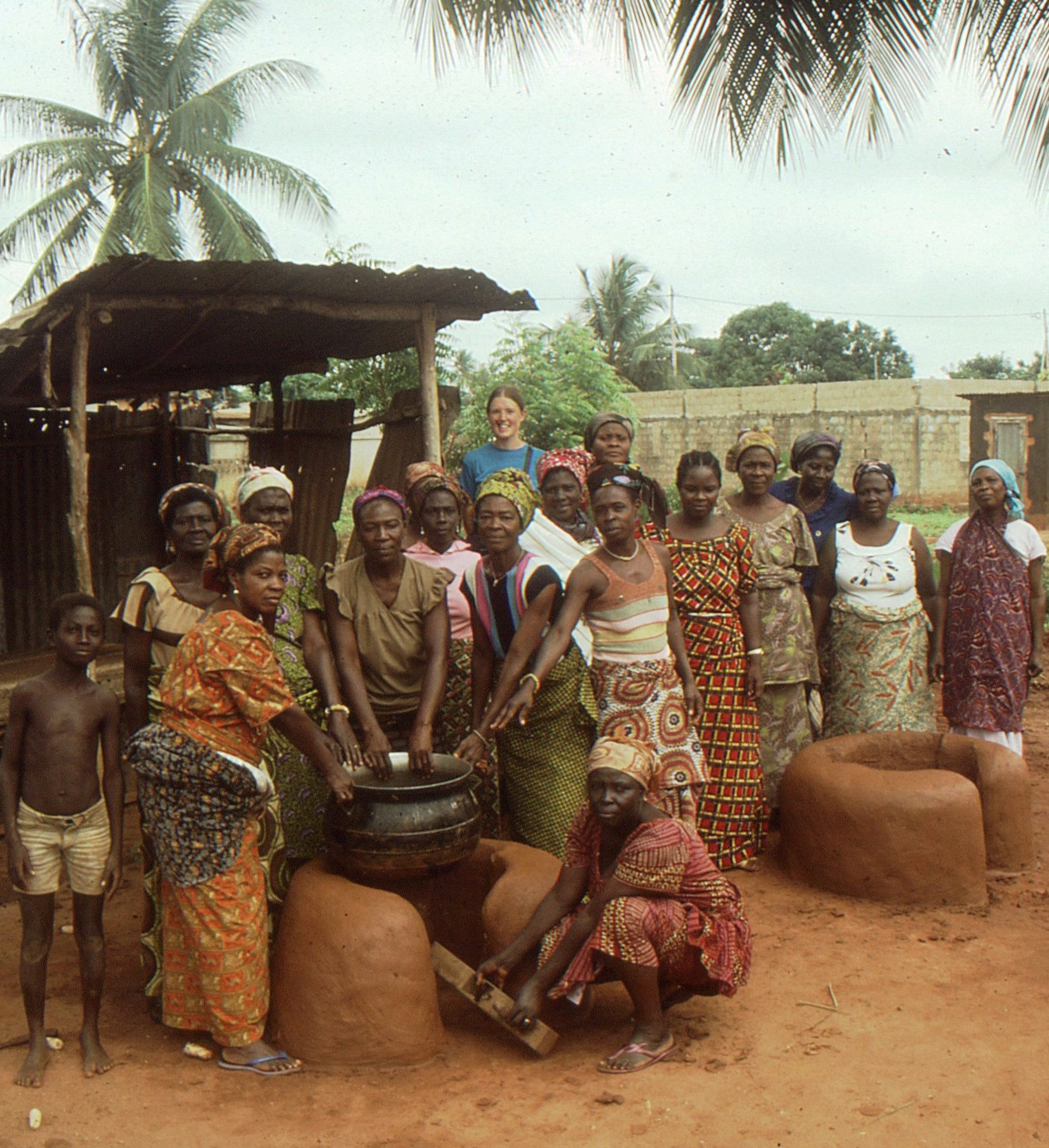 From 1985 to 1987 I served in the Peace Corps in Togo, West Africa, teaching people to build wood-conserving cookstoves and rain catchment cisterns. They say the Peace Corps is "the toughest job you'll ever love," and that was certainly my experience. It was one of the hardest things I've ever done, and one of the highlights of my life. This is my story of what it was like to be a "yovo" (a foreigner, a stranger, and a white person) in a small village in northern Togo in the mid-1980s.

PDF version (download and read on a computer, phone, or e-reader)
Paperback version (lulu.com, approx. $20 with tax and shipping)


Reader Comments
The author does an exceptional job of describing the people, the landscape, and the needs she and her husband worked to fulfill. I highly recommend this book to anyone interested in developing world culture, specifically Africa, and certainly for anyone considering joining the American Peace Corps.
Mary Trimble (RPCV The Gambia; author of TUBOB: Two Years in West Africa with the Peace Corps)
Right from the beginning I was pulled in. I enjoy how you describe the many conflicting feelings experienced by us yovos trying to find our place, you capture them so well. You provide detail such that the reader feels they are there. I know that other volunteers will really love this. But I also think it is also for everyone else, in terms of interest and readability, and not just the private club of RPCVs.
David G. (RPCV Togo)
What a delight it is to read and what a gift it is to all of us who were there then. Your close observations and explanations taught me a lot and it was exciting to relive through you that time and that marvelous place.
Steven C. (RPCV Togo)
Wow - what a great read. It's really well done!! It brought back all kinds of memories of my time in Sierra Leone and I found some of the comparisons fascinating.
Dave R. (RPCV Sierra Leone)
Just finished reading your book...couldn't put it down! Brought back lots of emotions and memories! You captured so well the emotions about our work in Togo...going between elation about breakthroughs with the various groups we worked with and deep questioning and doubt about our effectiveness in a culture we worked so hard at understanding.
Renee G. (Togo volunteer)
This is a great book. You do a great job of explaining why the northern volunteers were so in love with that area. I am amazed at how perceptive you were about the people and politics around you. [You do] a wonderful job of making life in northern Togo ... sound beautiful and interesting. I was impressed that [you] made a trip to Bobo Dialosou in Mali and rode a large overcrowded boat down the Niger. It sounded awful but at the same time amazing.
Jeremy S. (RPCV Togo)
It's a GREAT book!! I LOVE it!
Bill P. (RPCV Togo)
I was in Tsèvié doing school construction with Peace Corps 1974-1976 and your book brought back a flood of memories. Well done!
James H. (RPCV Togo)
I loved it! I spent the year between HS and college in Honduras, and this brought back so many memories and appreciation for that year as well. Suffice it to say "wow" for taking the time to do this not small creative and rich re-journey. It was the perfect "summer read"! It doesn't make it any easier to think there are any 'easy' answers to the world's problems, but confirms many are not new!
Deb F.