Cubrebocas* and Cactus: A Road Trip to Mexico and the US Borderlands
January to March 2022
(* Cubreboca means "face mask" in Spanish)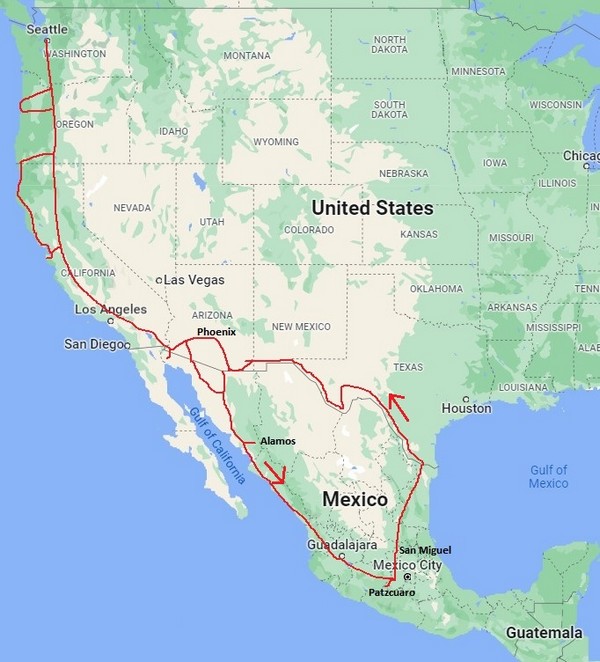 After staying home last winter due to COVID, we were eager to hit the road! Our trip was 79 days and approximately 6600 miles of natural beauty, visits with family and friends, and learning new things every day. There's no teacher like travel!



Heading South


On Dec. 27, 2021, it was an unusually cold 15 degrees in Kirkland. We headed south the minute the roads were passable! Click here to learn about our new Promaster van. (We absolutely love it!)





In Winters, California, I met second cousins Richard and Kathleen for the first time. The painting is a look-alike of our great aunt Marcella, found by Marcella's sister many years ago in an antique store in New York. Genealogy has brought my family history to life, and I've met so many wonderful people.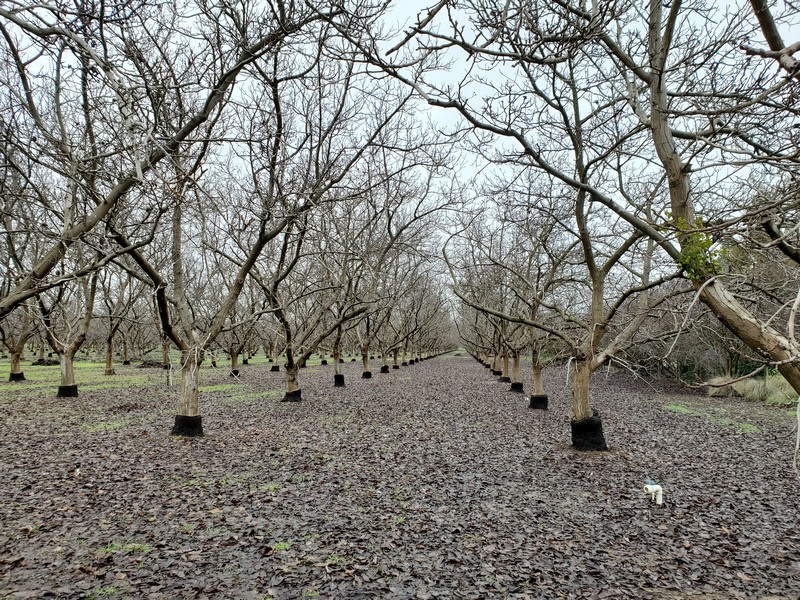 Kathleen owns this walnut orchard. English walnut cuttings are grafted onto black walnut trunks, creating a lovely two-tone tree. Black walnut is more disease resistant, and English walnuts have thinner shells and larger nuts. Grafting creates the best of both worlds.





The countryside west of I-5 in Northern California is a hidden gem of rural roads through rolling hills and ranches.





Pinnacles National Park preserves a landscape of rock pinnacles that are home to the endangered condor. We saw two soaring in the distance. To see them up close, you need to hike up into the high country.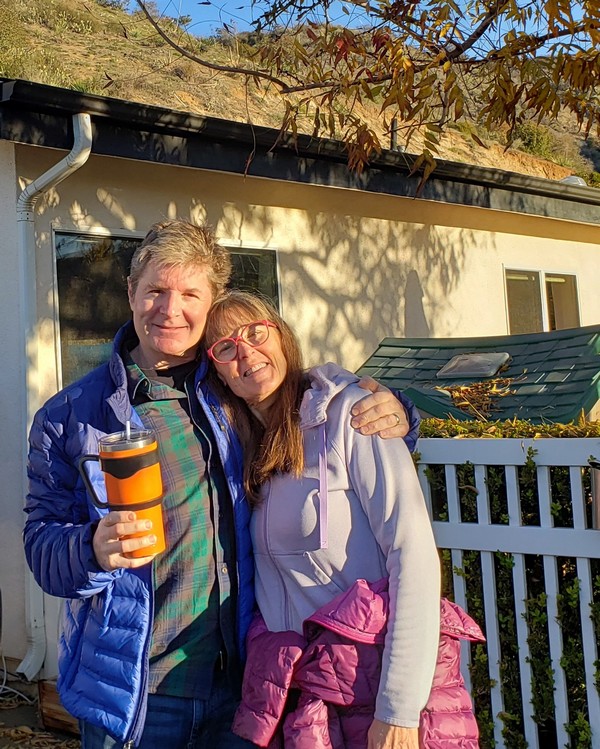 Visting my brother David at his mid-century-modern home in Burbank.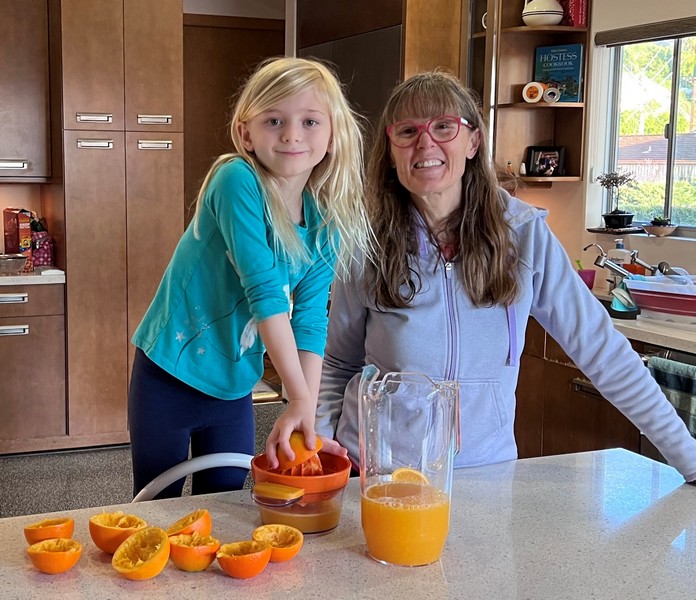 My niece, Ava (7), squeezing oranges we picked from their tree. (Alas, I didn't get a good picture of mom Annie!)





We had a sunny outdoor taco lunch with Grant's cousins Rudy and Gretchen in Redlands, California. This charming small city an hour east of LA is known for citrus groves, beautifully restored old homes, and the University of Redlands.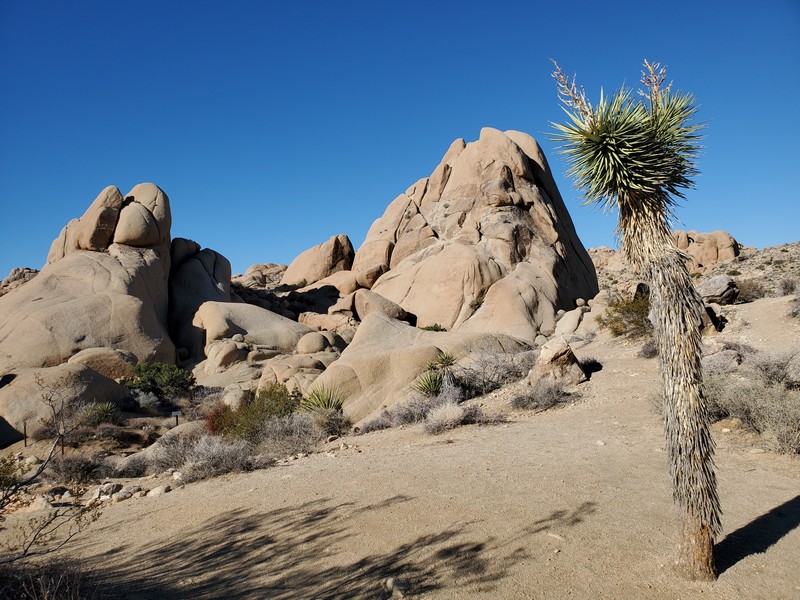 Joshua Tree National Park is a magical boulder-strewn landscape, and we always try to at least drive through and do a short hike (campgrounds fill up months in advance). The Seussian Joshua tree (Yucca brevifolia) is a type of agave that can grow up to 50 feet tall, with multiple arms branching upward.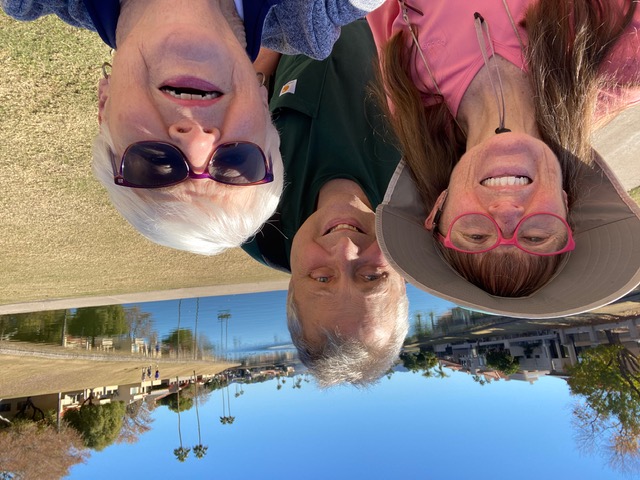 We visited my Mom at her winter digs in Scottsdale, where we enjoyed walking on the network of trails in the area.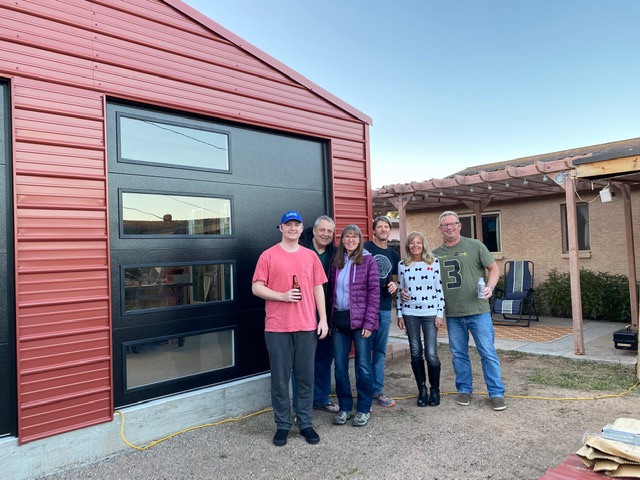 Brother Mark's Scottsdale backyard with sister Kelly, her hubbie Rob, and son Levi.





Sunset hike in Scottsdale. We especially love the Sonoran desert and its signature saguaro cactus. Each type of US desert (Mojave, Chihuahuan, Great Basin, Sonoran) has its own unique beauty and ecology.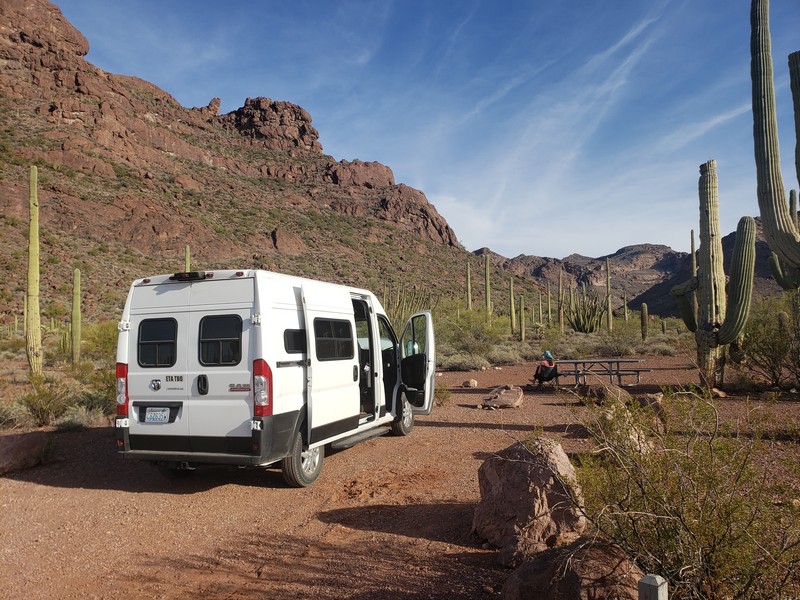 Camping at Organ Pipe Cactus National Monument, on the US border west of Tucson.





This "rescue beacon" flashes a blue light that can be seen for miles. The Border Patrol says the beacons save lives (someone lost in the desert can follow the light, push a button, and get help). Humanitarian groups say the on-board surveillance cameras are used to criminalize those who provide water or other aid to migrants.



Mexico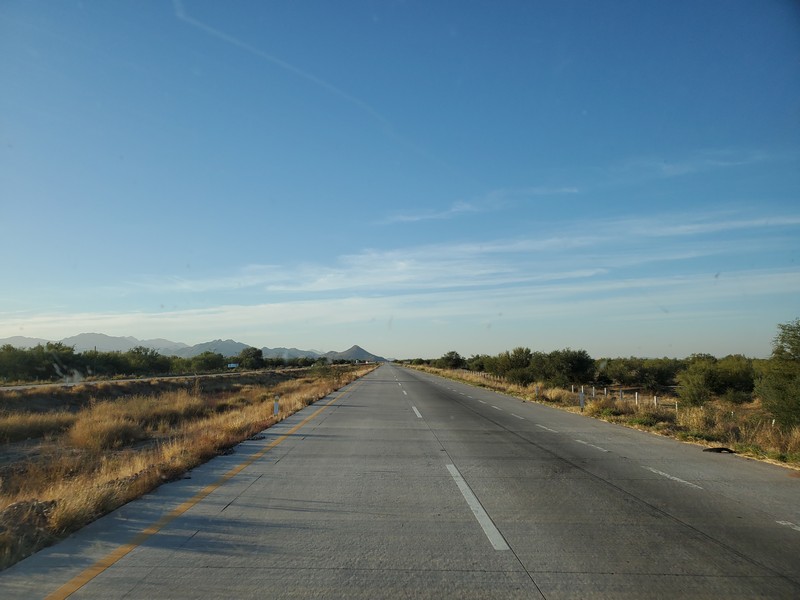 We crossed the border at Lukeville/Sonoyta, and headed south on Highway 2, a typical non-toll road in mainland Mexico. (Toll roads are even nicer.)



Alamos, Sonora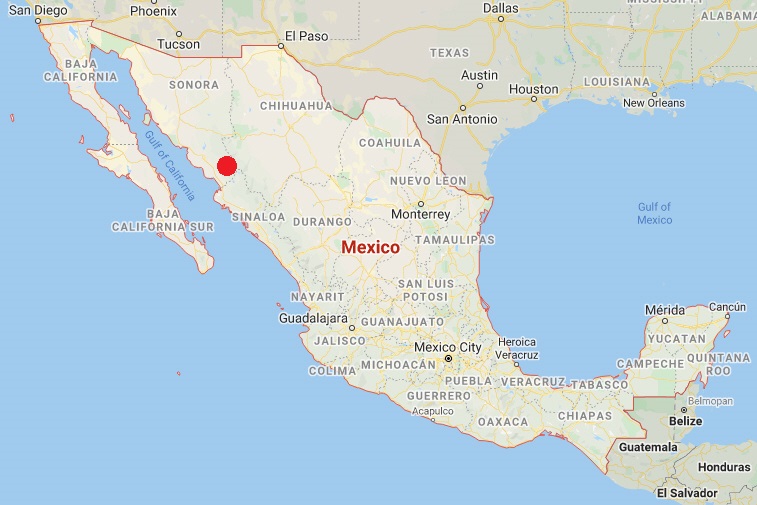 Alamos is about 7 hours south of the border.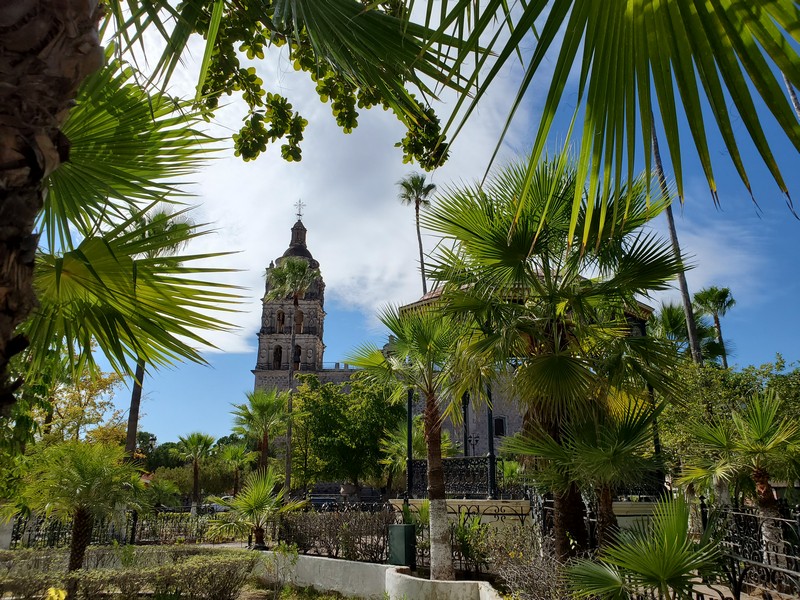 Alamos is a former silver mining, now ranching, community in southern Sonora, with a small expat population and a nice campground on the edge of town. The beautiful main square boasts an 18th-century church.





View of Alamos from the "mirador," or viewpoint, above town. The town nestles in the Sierra Madre mountains at about 1600 feet elevation.





Many of the old buildings in the town have been beautifully restored.





The tropical deciduous forest surrounding the town is incredibly biodiverse, with an exotic mix of plants and birds. This huge old fig tree (Ficus pertusa) has entwined itself in a wall over decades.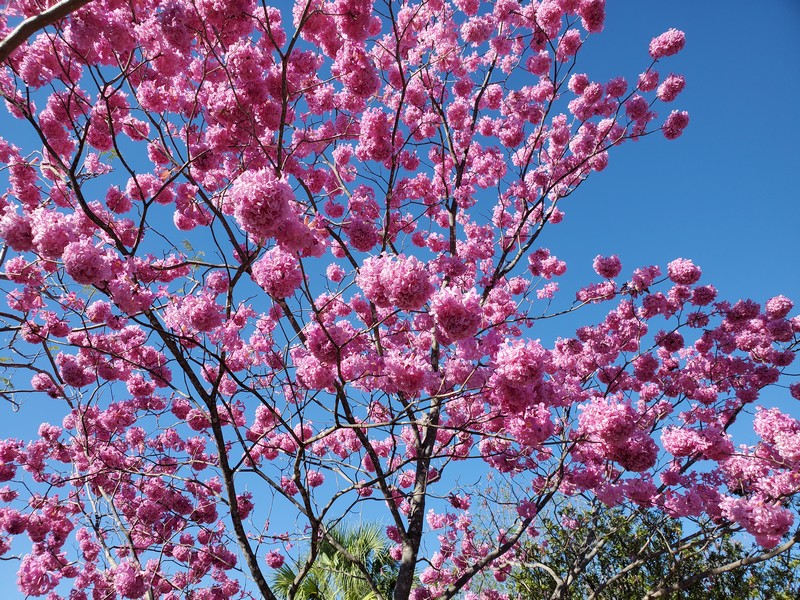 Amapa (Tabebuia impetiginosa) is a tropical hardwood tree found only as far north as southern Sonora. During peak bloom in February the hillsides around Alamos are dotted with pink.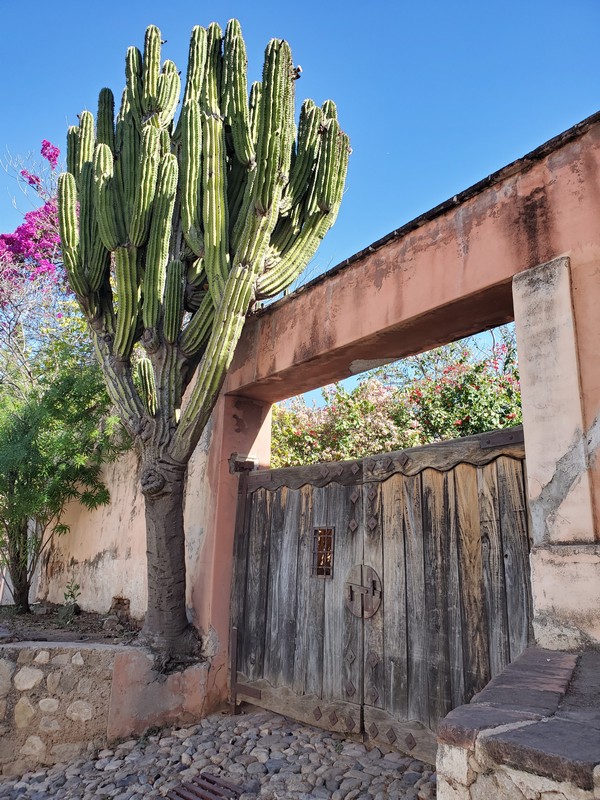 Etcho (Pachycereus pecten-aboriginum) is a common columnar cactus in the tropical deciduous forest of southern Sonora. We love wandering the quiet streets of Alamos, where picturesque scenes like this abound.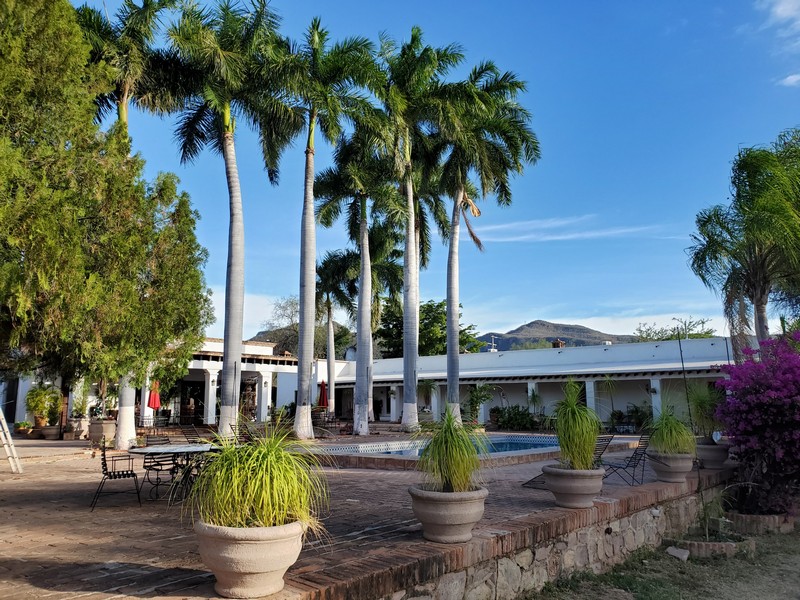 The common area of the Rancho Acosta campground, which also has hotel rooms





The campground is next to the cemetery.





We've met some delightful and interesting people at the campground over the past few years, including Sky and Bobbi from Kanab, Utah, and Mary from Medford, Oregon.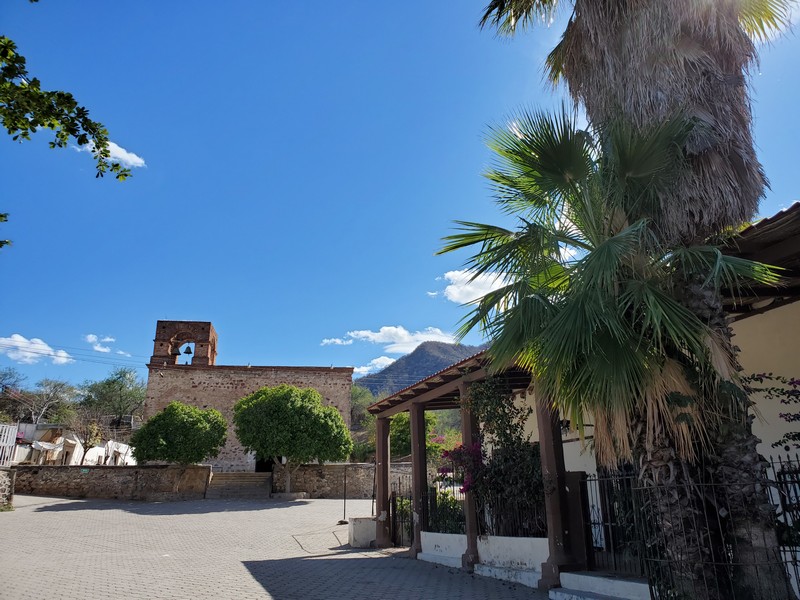 Near Alamos is the old mining town of La Aduana.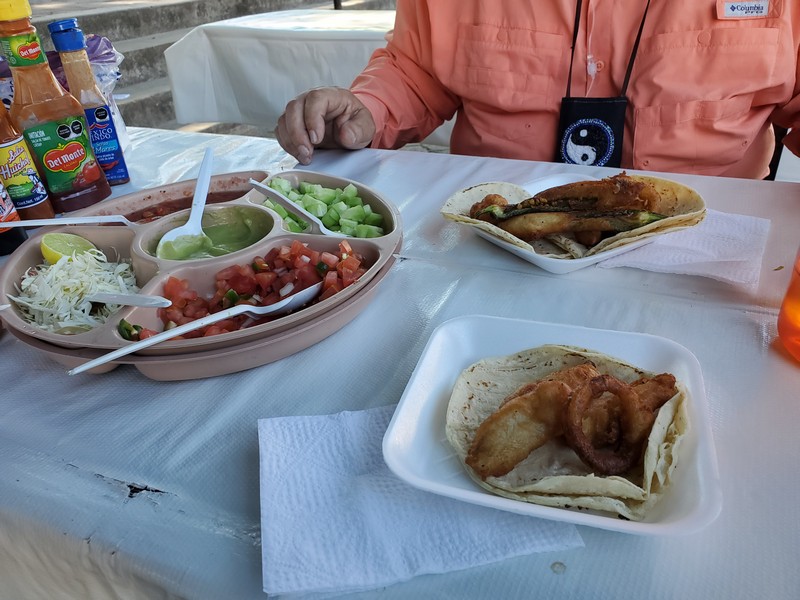 Fish tacos hot off the grill in the town square





At night the town porticos glow with big old lamps. Note the strong Moorish influence in Mexican architecture: the Moors brought it to Spain, and the Spaniards brought it to Mexico.





The ornate gazebo in the main square is lit up at night.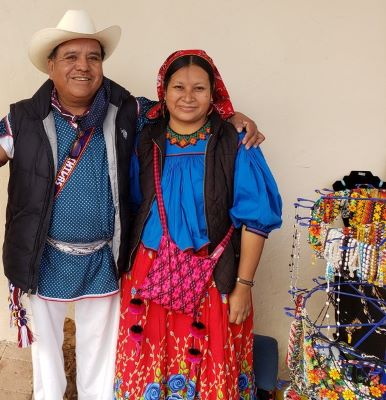 Rosendo Carrillo de la Rosa and his wife, Celia, are indigenous Huichol people who come to Alamos to sell their beadwork. Traditionally the beads were made from clay, shells, corals, and seeds, but now they purchase imported beads.




Alamos hosts a week-long music festival at the end of January. This year it was scaled back due to the pandemic. Here, an elder performs a traditional dance wearing leg rattles made of moth cocoon casings. The indigenous peoples in Sonora include the Mayo, Yaqui, Pima, Seri, Cucapá, Papago, and Guarijio. Traditional instruments include harp and fiddle.



Celestino Gasca and Mazatlan, Sinaloa


Location of Celestino Gasca and Mazatlan





Celestino Gazca is a quiet fishing village about an hour north of Mazatlan, with a walkable beach, and a small, friendly campground.




The town is at the southern end of the Gulf of California, where it joins the Pacific Ocean. The water is warm, the beach mostly empty, and local seafood includes oysters, shrimp, and fish.





The Villa Celeste campground in Celestino Gazca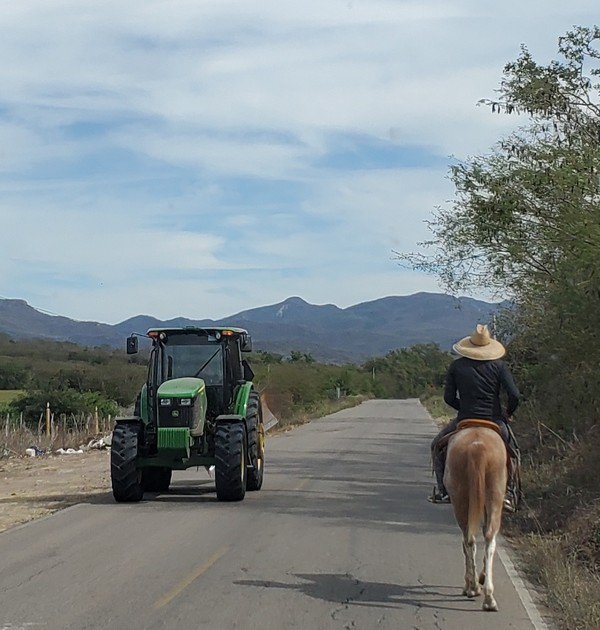 We took this back road to Mazatlan.





Sunset from the 8th floor condo of friends Paul and Trish, who sold their Seattle house and moved to Mazatlan a few years back.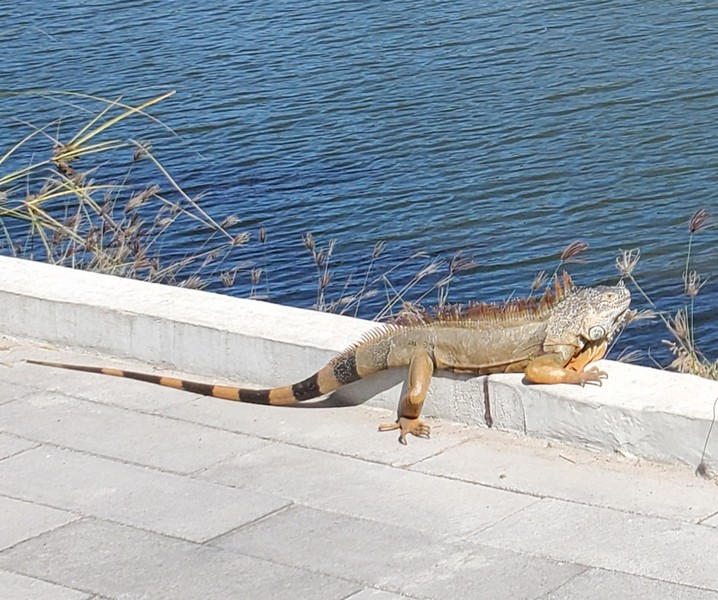 Iguanas abound in Mazatlan.



Etzatlan, Jalisco


Etzatlan is a small town about 60 miles west of Guadalajara.





As we drove inland, we passed fertile green fields of corn and sugarcane.





We stayed at a campground near the charming town of Etzatlan. Most Mexican towns have a central plaza, which is the heart of the community.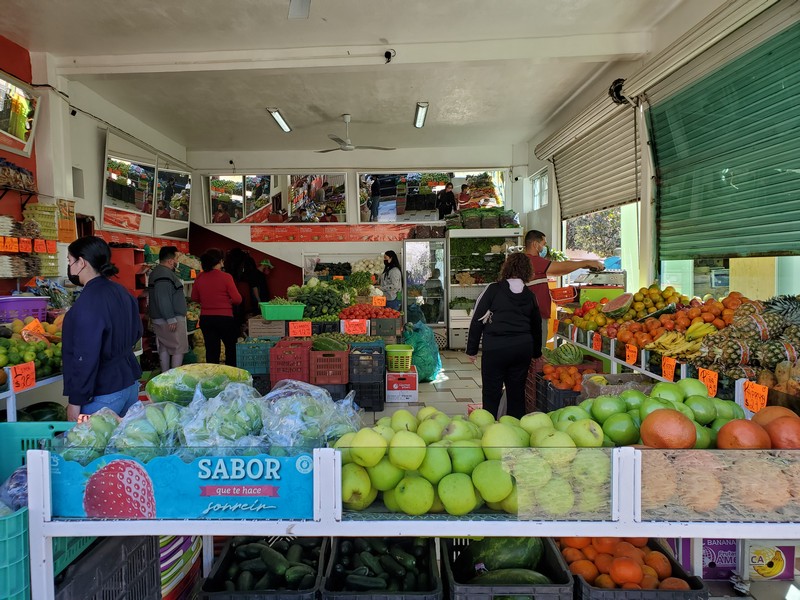 In Mexico you never have to go far to find a fruit and vegetable shop.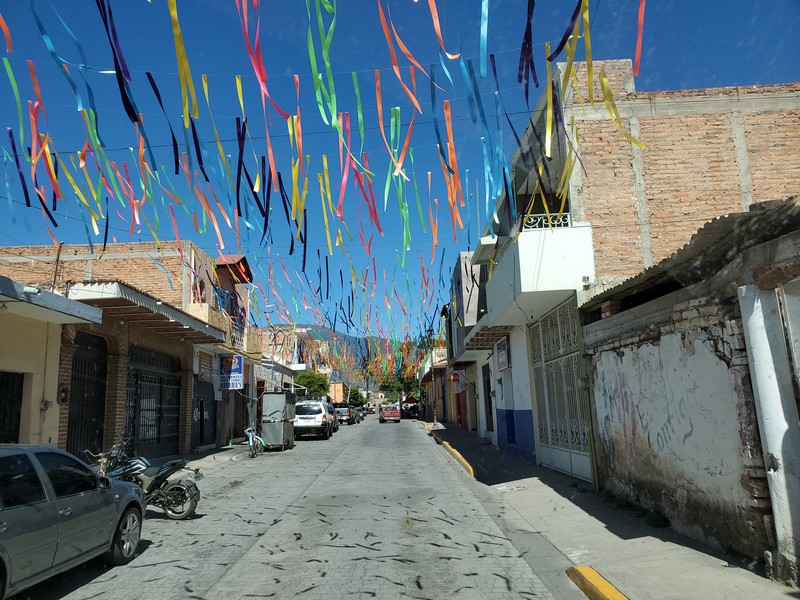 Colorful streamers welcomed us to Teuchitlán, gateway to the Guachimontones pyramids.





The circular Guachimontones pyramids were built about 2500 years ago. This is just one of the many pre-Columbian architecture sites found all over Mexico.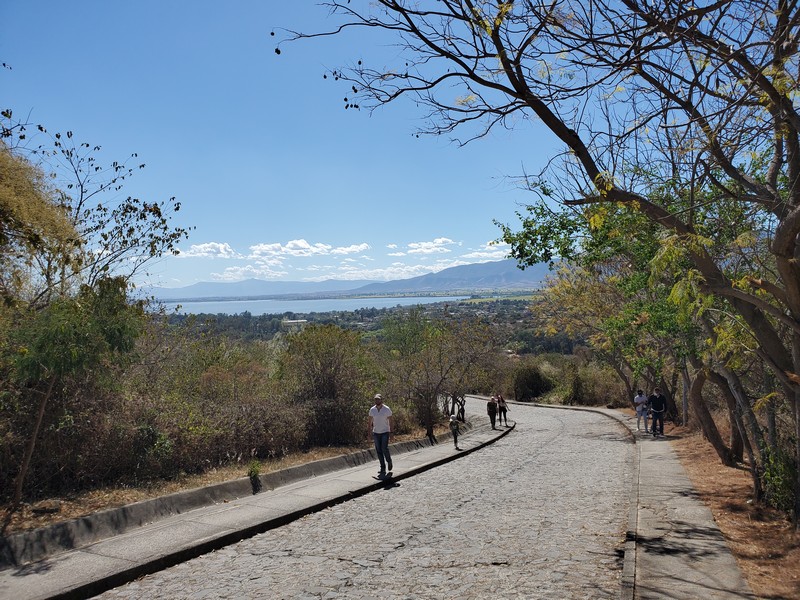 Walking down from the pyramid site, with a reservoir in the distance



Pátzcuaro, Michoacán


Pátzcuaro is about 200 miles west of Mexico City.





Michoacán is a beautiful state. The mounds dotting the fields are cornstalks piled up to dry for animal feed.




Pátzcuaro is the center of the Purépecha indigenous culture (the inspiration for the Disney movie Coco). We love to sit in the plaza and people watch.





Construction of the Basílica De Nuestra Señora de la Salud began in 1540. It was built on a pre-Columbian sacred site and is dedicated to the Virgin of Health.





The Basilica draws many visitors to see the statue of the Virgin (in a glass case behind the altar), which was made from corn stalks and paste in the 1500s.





February 2 is candelaria (candlemas), celebrating the day Mary brought Jesus to the temple for the first time, 40 days after he was born. Many people in Pátzcuaro bring their baby Jesus dolls to the Basilica to be blessed. Market stalls were selling fancy clothes for the dolls.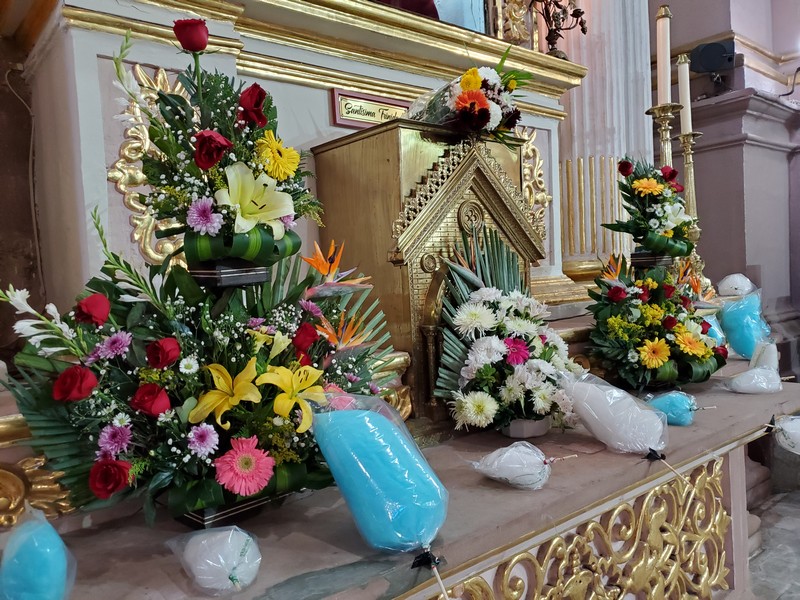 The church was decorated with cotton candy symbolizing sweets for the baby Jesus.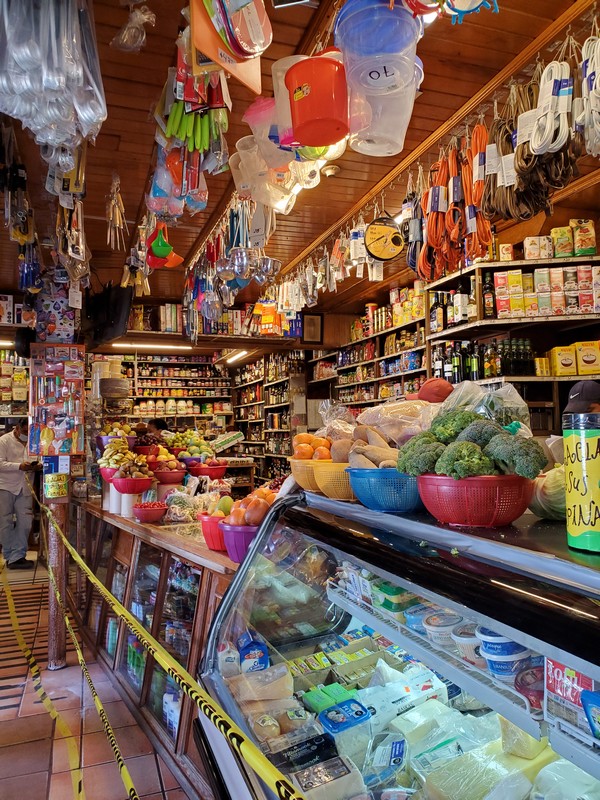 Don Chucho's store sells just about anything you can think of, including imported foods hard to find in Mexico. If you don't see it, ask.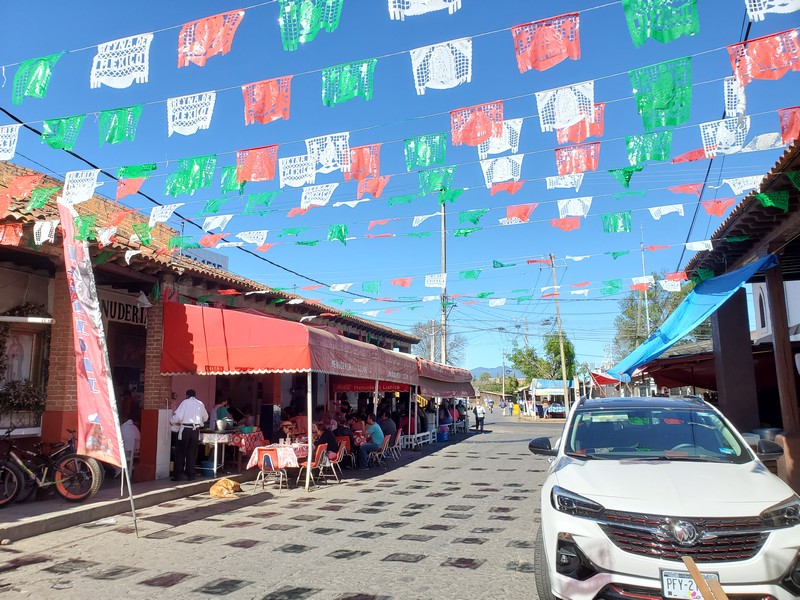 Typical neighborhood eateries in Pátzcuaro





Pátzcuaro is in the Mexican highlands at about 7000 feet, in subtropical pine-oak forest, with mild weather year round. This is the lovely, quiet campground.





Colorful fruit and vegetable parfaits for sale in the market. Although most vendors are careful about food safety, I tend to avoid prepared items that aren't served hot.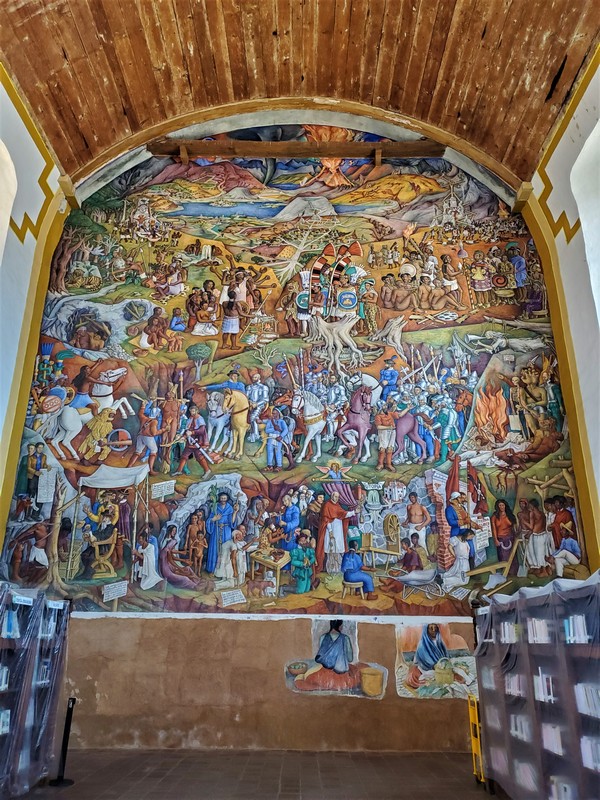 This stunning mural from 1942 graces one wall of the library. It tells the story of Michoacan in four parts: The Creation according to the Purépechas; indigenous life before the Conquest; the arrival of the conquerors; and post-Conquest history.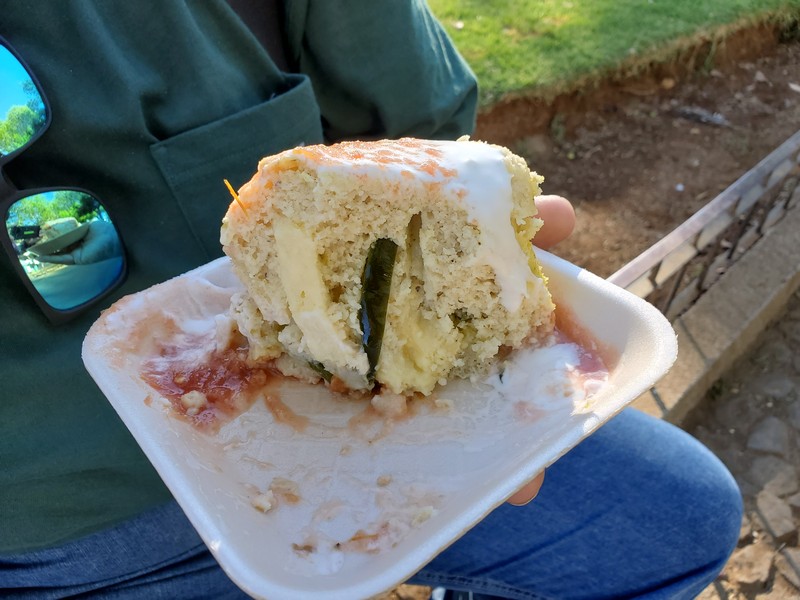 A traditional Purépecha breakfast food, corundas are a triangular tamale served with salsa and crema. Grant likes the ones stuffed with cheese and poblano pepper.





I'd been looking for a sweater like this since I first saw one in Mexico years ago. It's an acrylic version of a Peruvian alpaca wool design.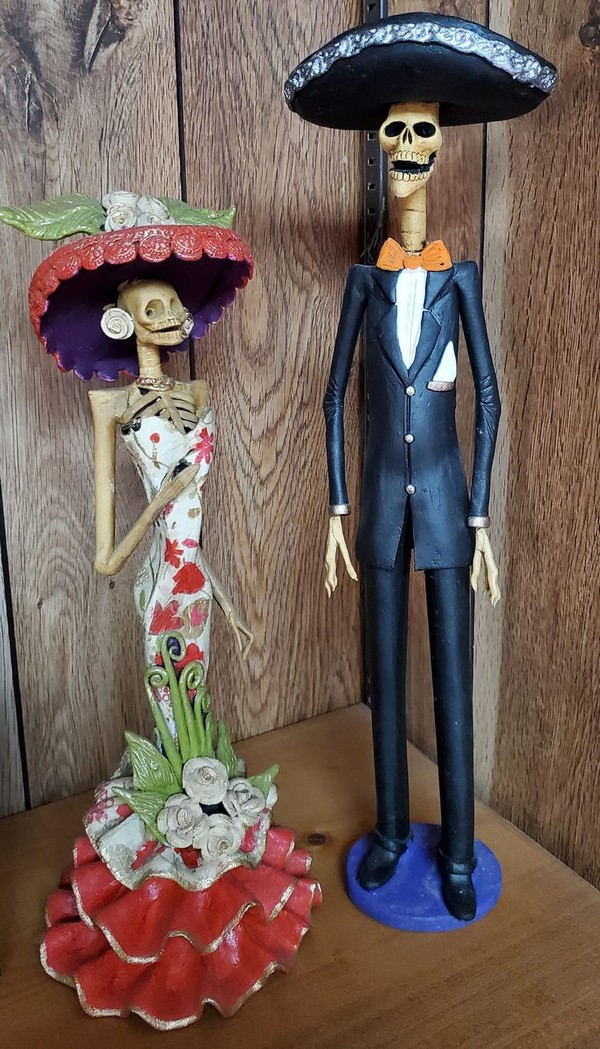 Catrín (masculine) and catrina (feminine) figurines symbolize El Día de los Muertos (Day of the Dead) and remind us that death, too, is a part of life. We bought this catrina four years ago, and this year we found this dapper catrín to keep her company.



San Miguel de Allende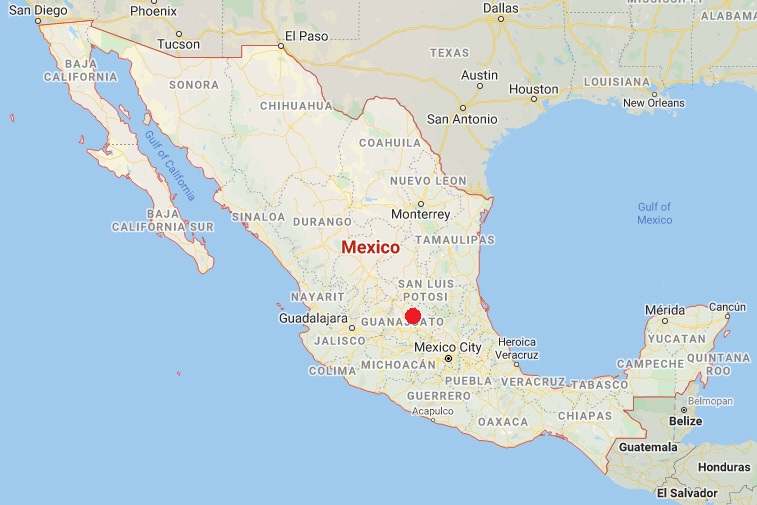 San Miguel sits in the geographic heart of Mexico.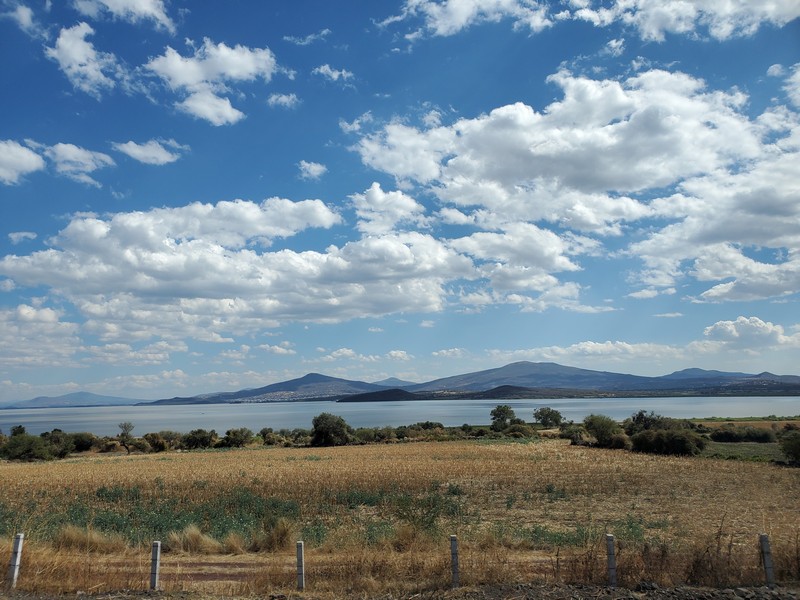 The 3.5-hour drive from Pátzcuaro to San Miguel de Allende goes past Lake Cuitzeo, Mexico's second largest lake.





The centerpiece of San Miguel de Allende is the neo-Gothic 17th-century pink Parroquia church.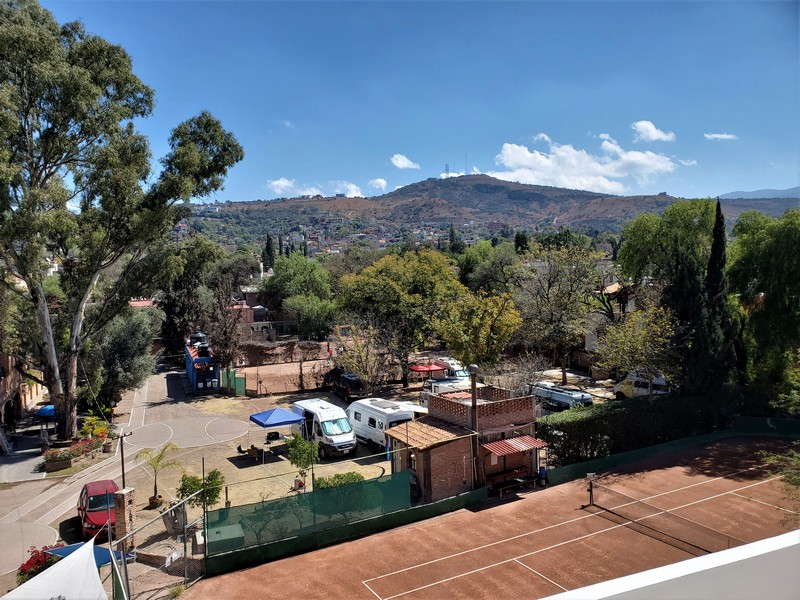 The San Miguel RV Park and Tennis Courts are located right in the heart of town, making it easy to walk everywhere. The campground attracts interesting people of all ages, from all over the world. There are spots for about 12 small rigs. That's our blue canopy and our van next to it.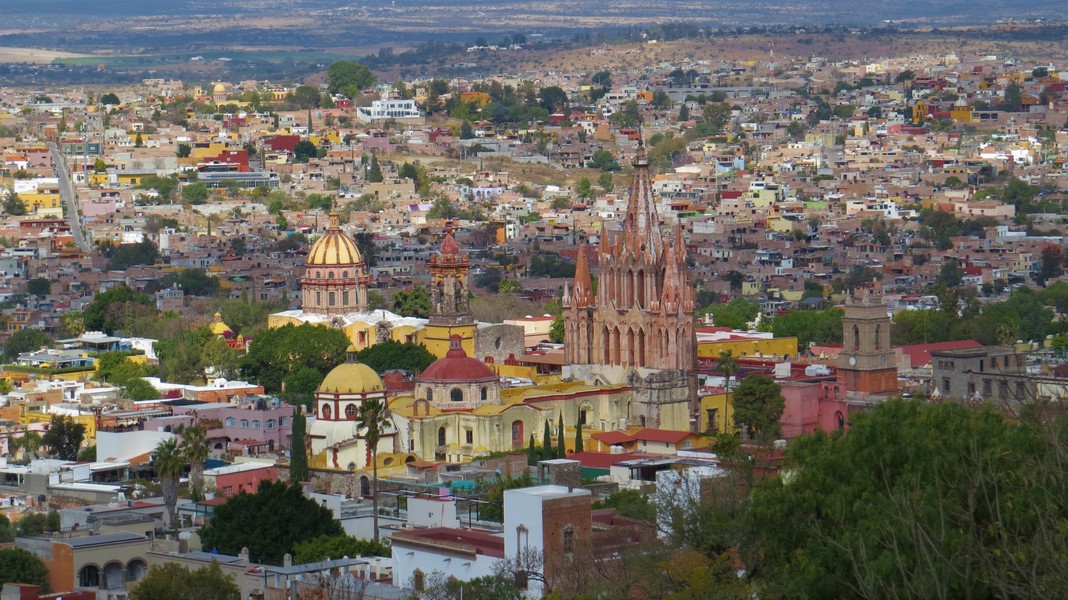 View of San Miguel de Allende from the mirador (viewpoint). At 6200 feet elevation, the town has nice weather year-round, with average high temperatures between 73 and 88 degrees. It's semi-desert, so winter nights can be chilly. Winter is the dry season.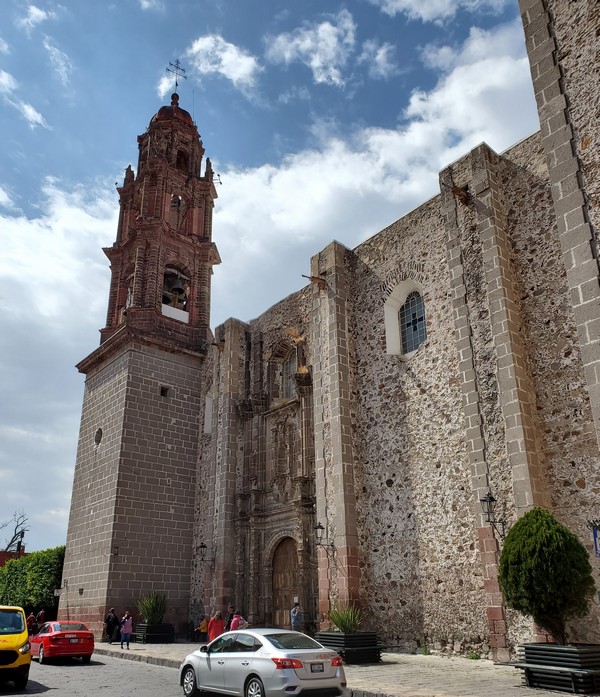 San Miguel is one of Mexico's colonial silver cities. Great wealth was wrested from the mines using slave labor starting in the mid-1500s. Some of that wealth was used to construct lavish churches and buildings. Many of these survive and have been maintained or restored.





Buildings are painted in a palette of cheerful colors.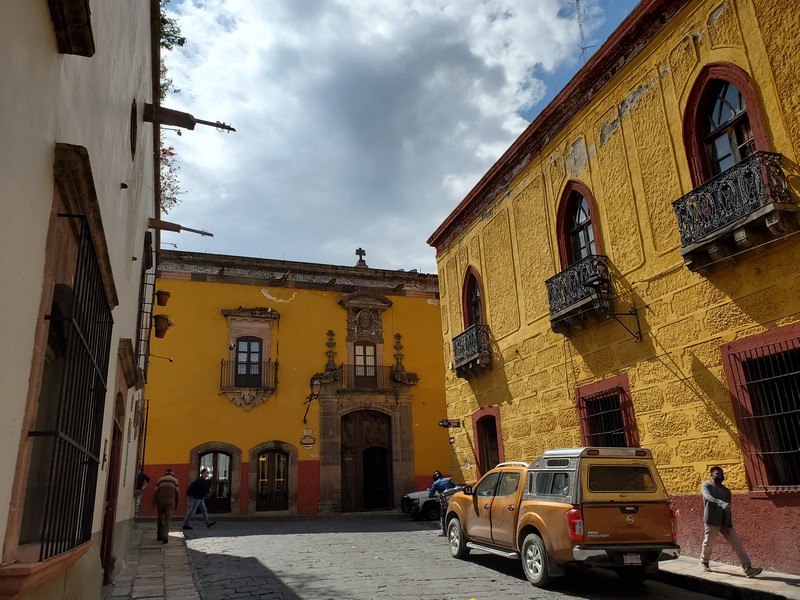 Colorful buildings in San Miguel





San Miguel's picturesque streetscapes attract artists, photographers, and writers.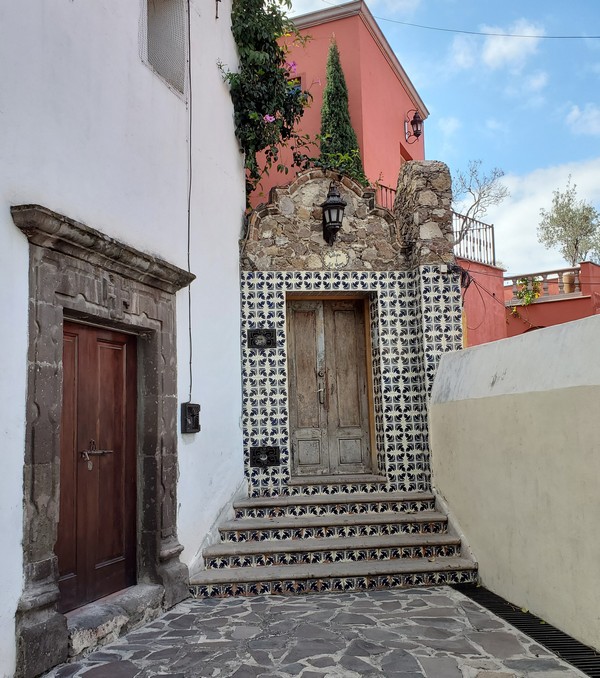 There are whole picture books of just San Miguel doorways.





This is the neighborhood church next door to the campground. During the day it is busy with masses, funerals, and weddings, and the courtyard often fills with vendors and music.





A bride and her entourage arrive at the church on a rare overcast February day.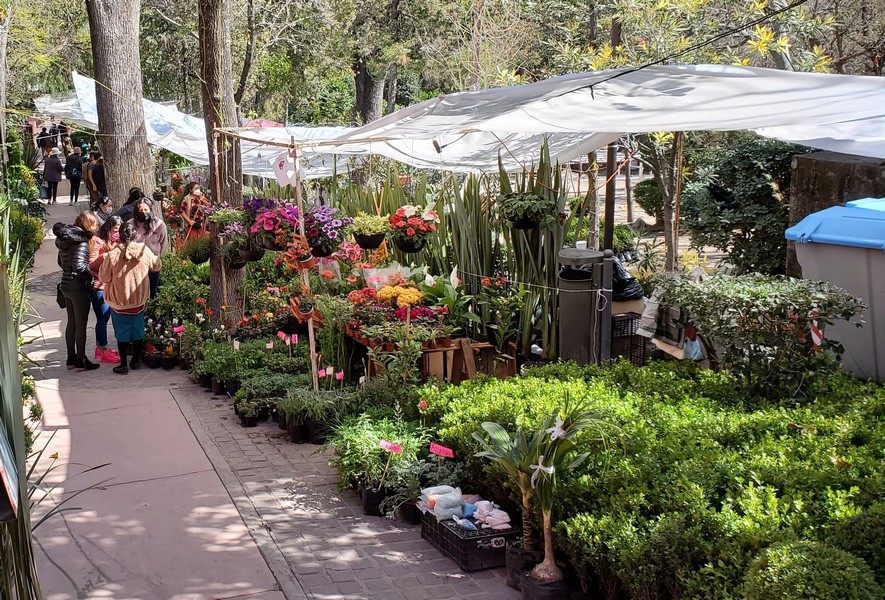 The nearby park was hosting a week-long flower and garden show.





Talented vocalist and San Miguel native Morganna Love performed in Benito Juarez Park one evening. "Her activism for the respect and visibility of trans women in society led to Love being recognized by Forbes as one of the 100 most powerful women in Mexico in 2020."





Local police drive these futuristic red and black vehicles, and are happy to help a stranded motorist change her tire.





Great Egrets nest in the trees above San Miguel. During breeding season they develop lacy plumage and bright green eye spots. The long feathers are fanned out, peacock-style, during courtship displays. The feathers were once prized for ladies' hats, and the egret narrowly escaped extinction.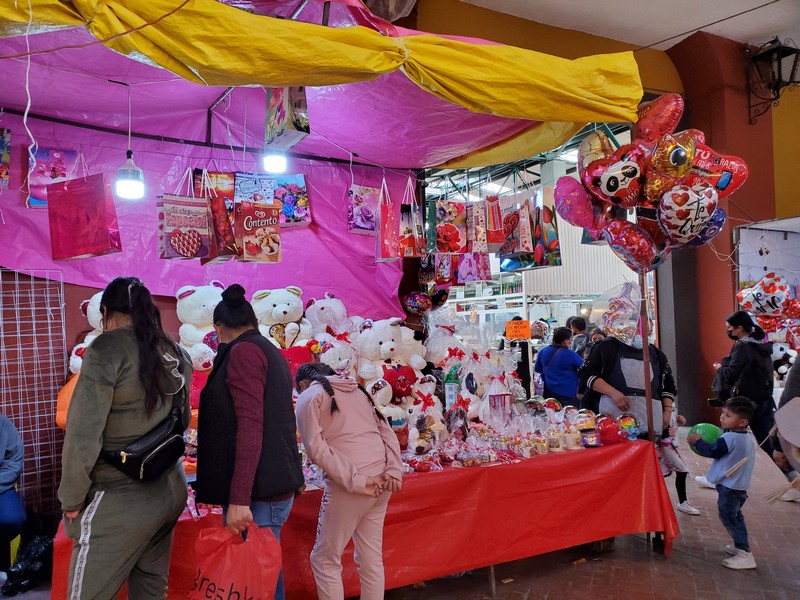 Mexico loves Valentine's Day, which is dedicated to both romantic love and friendship. Vendors spring up on every street and plaza.





"Te amo" means "I Love You" in Spanish.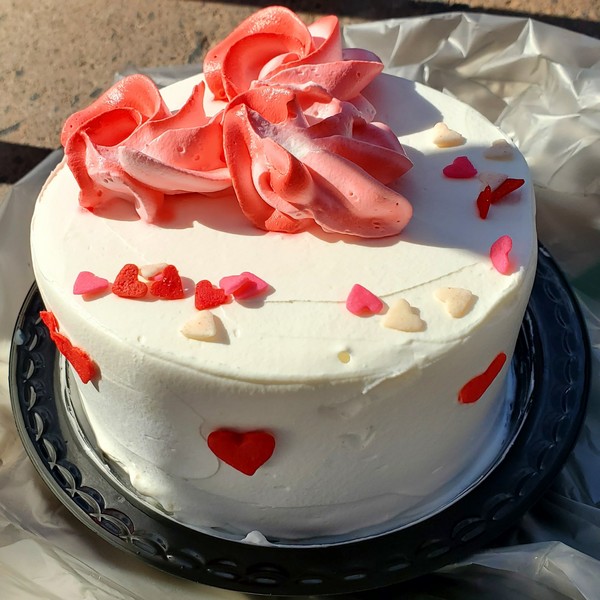 This mini tres leches cake with a not-too-sweet whipped cream frosting was just the right size for two.





Although the center of San Miguel is upscale and gringified, many of the surrounding neighborhoods are not. You never know what interesting things you will see and learn when you wander through them.





The Virgin of Guadalupe holds a special place in the culture and religious life of many Mexicans, and her image is associated with everything from motherhood to feminism to social justice. It's quite common to see a shrine to her on the exterior wall of a home.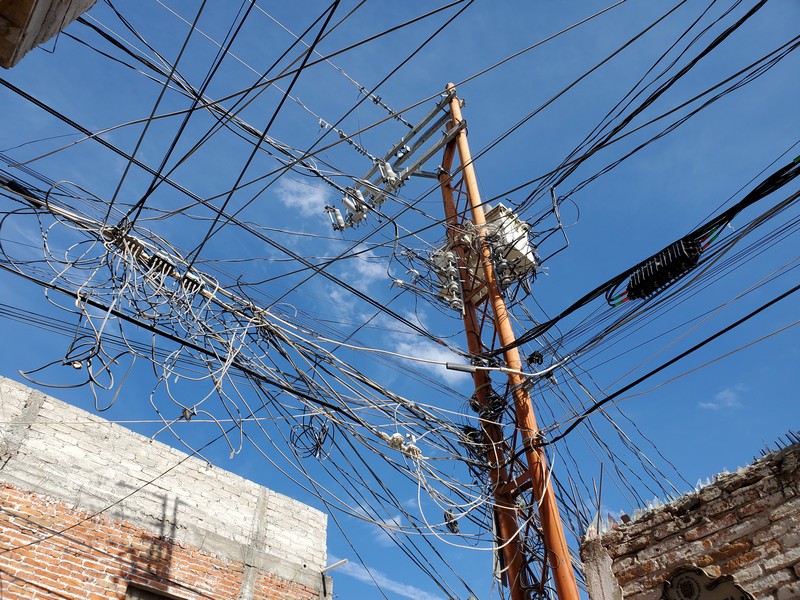 I have no idea how an electrician could possibly navigate this tangle of wires without getting electrocuted! But if anyone is capable of doing it, it is the resourceful, hardworking Mexicans.





Friends Paul and Rebecca live in San Miguel and came to visit us at the campground and see our van. Check out Paul's hilarious (and informative) new book about driving an ancient Westfalia from Virginia to Panama with two kids in tow! The Year We Ruined Our Lives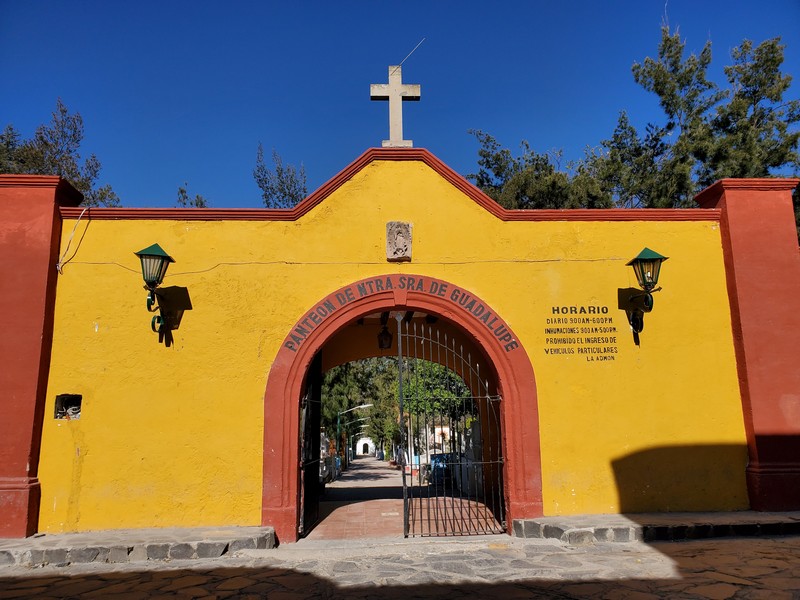 Cemeteries in Mexico are, paradoxically, full of color and life.





Families visit often, bringing flowers and more.





Flowers for sale at the entrance to the cemetery




Pork al pastor is hugely popular in Mexico, and this is how they make it. The yellow knob on top is pineapple, which tenderizes the meat.



Back to the US


From San Miguel it's a 10-hour drive to the US border at McAllen, Texas. Goodbye to the tropics.





Mexican toll roads often have nice rest areas with clean gas stations, 24-hour non-fast-food restaurants, gift shops, and artistic touches like this one, which pays homage to the road number.





The scenery on the curvy mountain road to Linares is craggy and beautiful.





We had planned to camp in a town near the border, but we got too tired to keep going, and began looking for a place to sleep. We feel very safe in Mexico, but because we are "rich gringos" we try to stay in established campgrounds whenever possible, to avoid being tempting targets for theft. This hospital parking lot had a guard, and cars coming and going all night. One family set up chairs by their car and picnicked late into the evening, perhaps waiting for word about a relative in the hospital. Another family spent the night in their car next to ours.



The US Borderlands


In McAllen, Texas, this sign reminded us that we were back in the US. (In Mexico, toilet paper goes in the can, not the pot, to avoid clogging aging sewage systems.)





The Rio Grande Valley is a birdwatcher's paradise. At feeding stations like this one, you can see a variety of exotic and colorful birds. (Bird pictures at the end of this blog.)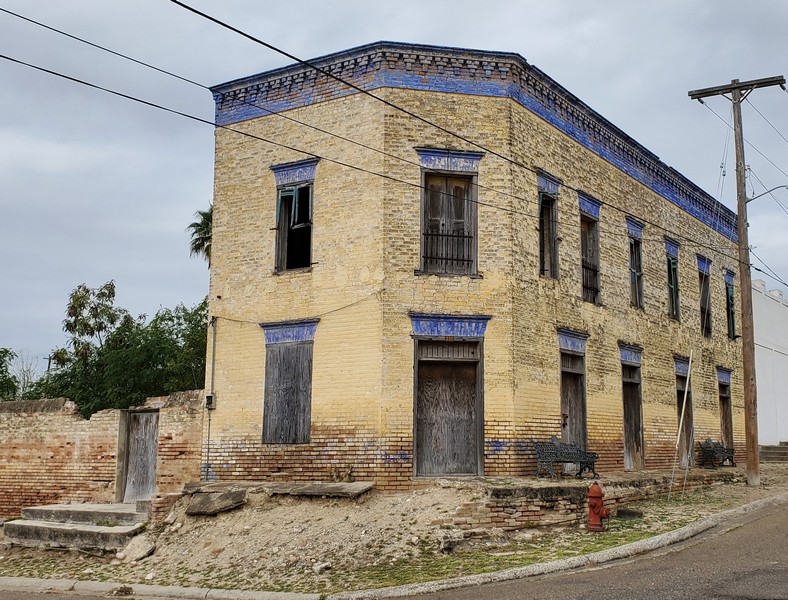 The tiny town of Roma, Texas, a National Historic District, dates from 1765. Several blocks of charming old buildings have been preserved.





Steamboats plied the Rio Grande River until 1907. That's Mexico on the other side.





The lobby of the historic Gage Hotel in Marathon, Texas, 40 miles north of Big Bend National Park.





FM170, known as "The River Road," runs along the Rio Grande from Terlingua to Presidio, Texas. Although it would be easy for migrants to cross the river here, the area is swarming with helicopters, border patrol trucks, and road checkpoints. The scenery is so beautiful, but the scene feels a bit dystopian.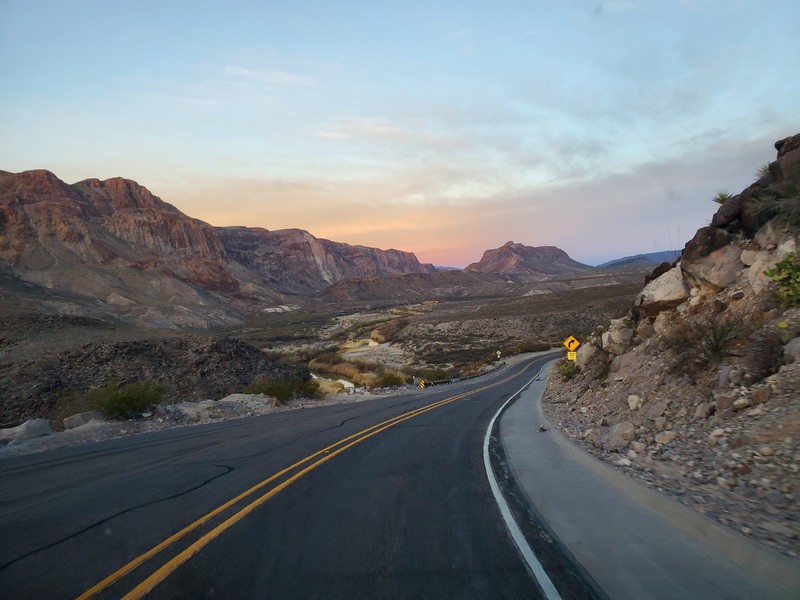 National Geographic calls FM170 one of the most scenic drives in the US, and we agree.





Note: Texas was part of Mexico until 1845.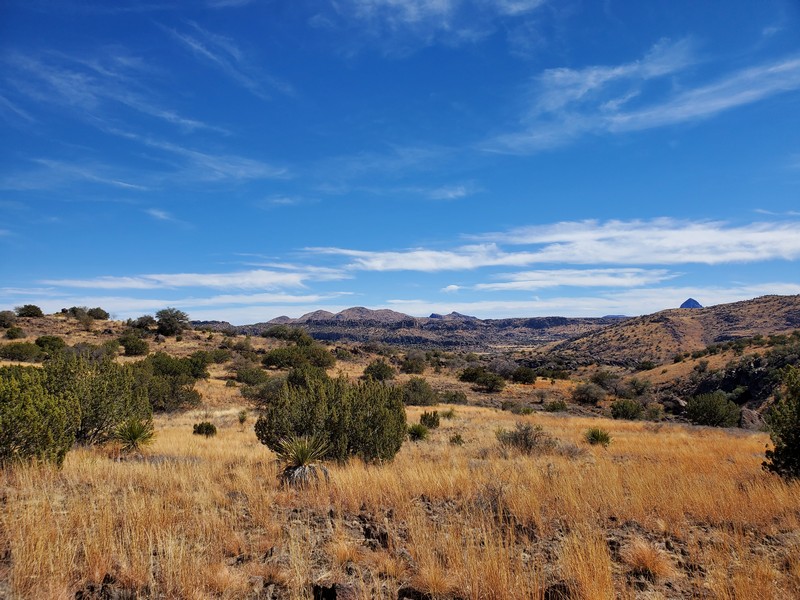 The Chihuahuan Desert Research Institute and Nature Center in Fort Davis, Texas, has a desert botanical garden, mining exhibits, and hiking trails. Well worth a stop.





The Guadalupe Mountains east of El Paso, Texas, are a National Park.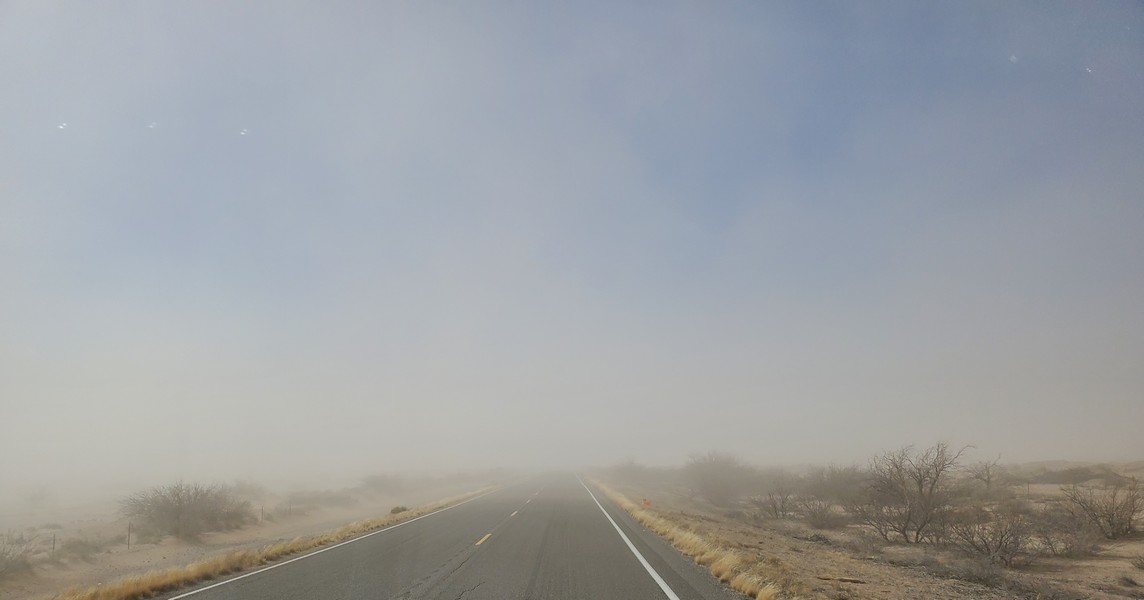 A dust storm closed roads in southern New Mexico.





We took refuge at the Borderland Cafe in tiny Columbus, New Mexico. Adriana (left) and her husband are the owners. The woman on the right (whose name I neglected to ask) is from Orcas Island. She rode her bike from California to Florida last summer and fell in love with this little town. While waiting for med school to start next fall, she decided to live across the border in Palomas, Mexico, learn Spanish, and work in the cafe.



Arizona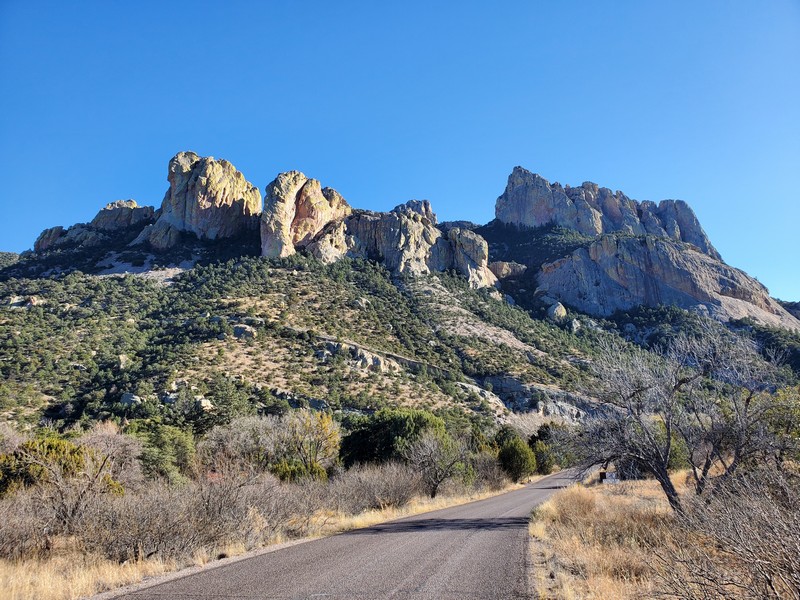 We fell in love with the Chiricahua Mountains in southeastern Arizona.





This biodiverse area sits at the confluence of the Chihuahuan and Sonoran Deserts, and the Sierra Madre and Rocky Mountains.





Arizona sycamores have bright white trunks.





The Chiricahuas are a "sky island," an isolated group of tall mountains surrounded by a "sea" of desert.





Peccary (javelina) are common here.





The Elegant Trogon is an elusive tropical bird that makes seasonal visits to southeast Arizona, delighting bird lovers (like us) who come from all over hoping to see one.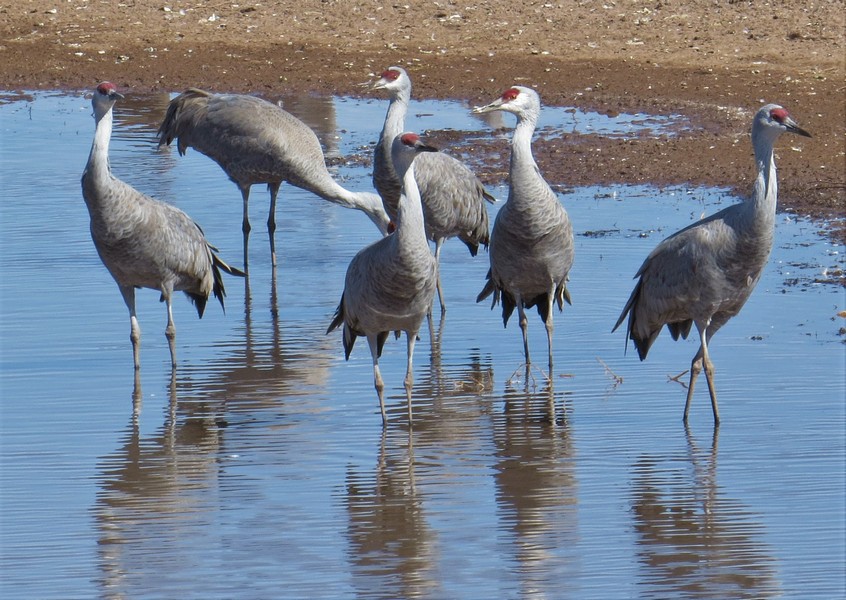 Thousands of Sandhill Cranes spend the winter at Whitewater Draw Wildlife Area north of Douglas, Arizona.





Cranes coming in for a landing




Watching the cranes take off en masse is a memorable experience!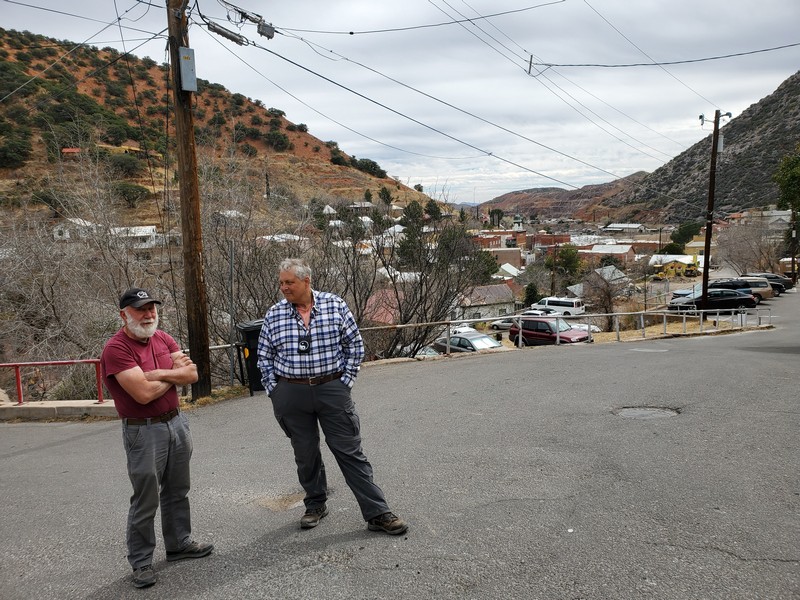 Our friend Sam gave us a tour of his neighborhood in Bisbee, Arizona, where many of the homes perch on steep hillsides.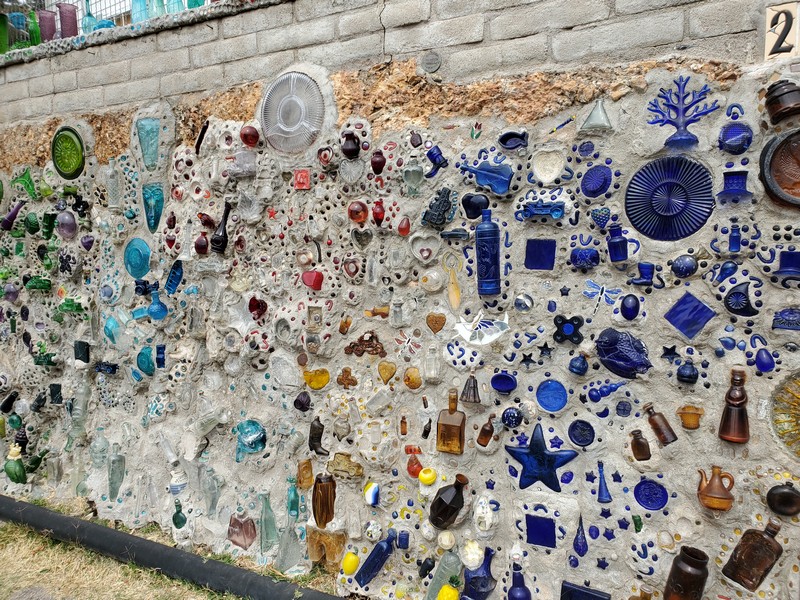 Bisbee is home to many artists (and whimsical wall art), and feels like an old hippie town, so we were surprised to learn that it is in fact quite conservative, and the main employer is the prison.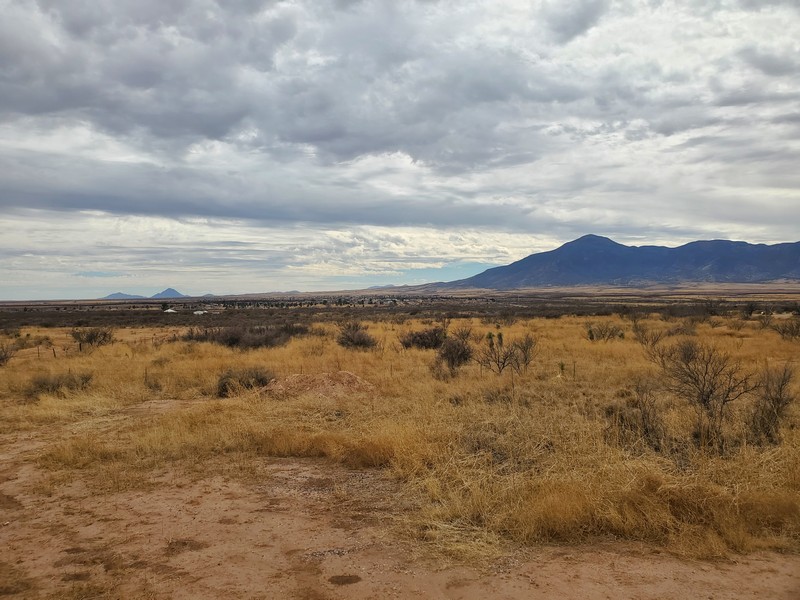 Sam is in the process of moving to a home he is building in the tiny border town of Naco, a few miles west of Bisbee. From his property you can see the town, which has a wall running down the middle. The wall has made it difficult for families to visit each other (many families have members on both sides of the border), and for US employers to hire Mexican workers. Children whose parents pay a fee can cross the border each day to attend school in the US.





We camped on Sam's property, with coyotes, stars, hawks, and utter peace and quiet.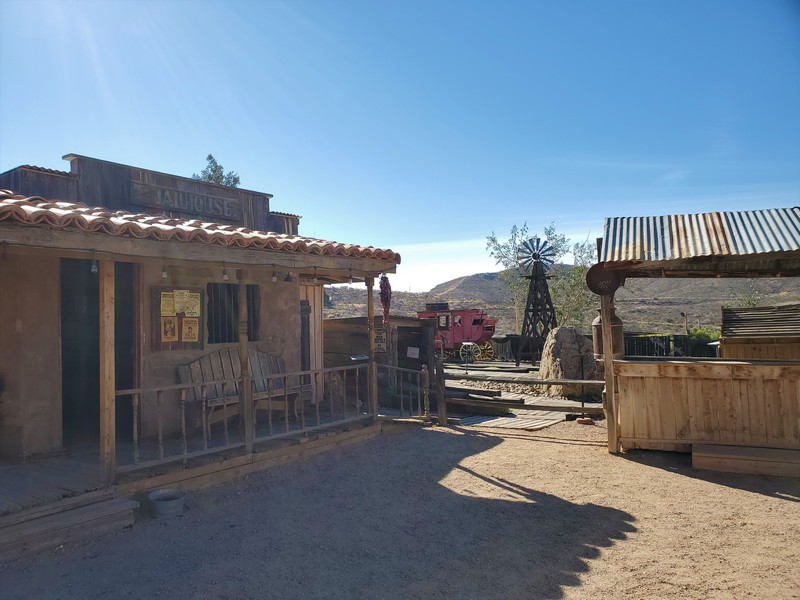 It was fun to walk around the Wild West theme town of Tombstone, Arizona, early in the morning, when the streets were empty.





Beautiful rock formations on the drive up to the top of 9000-foot Mt. Lemmon, near Tucson, Arizona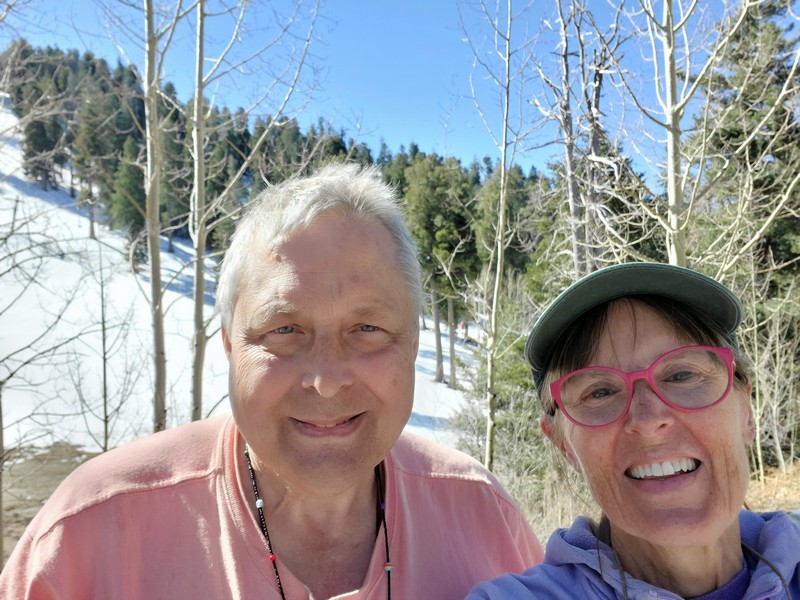 As you climb up the mountain, cactus gives way to pine trees, and there is snow at the top.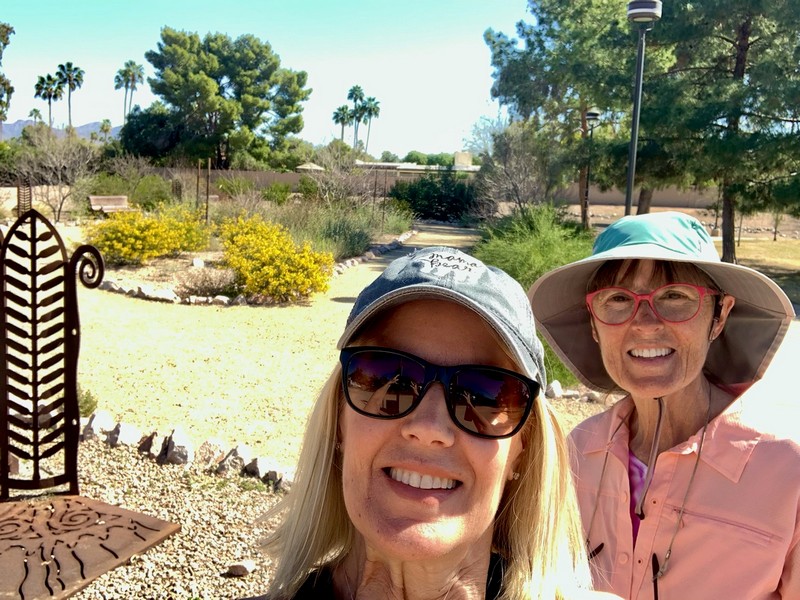 Walking a trail in Scottsdale with my sister Susan, who flew in from Virgina for a visit.



California


After visiting friends in Palm Desert, we headed north on back roads. The hills along highway 58 were green.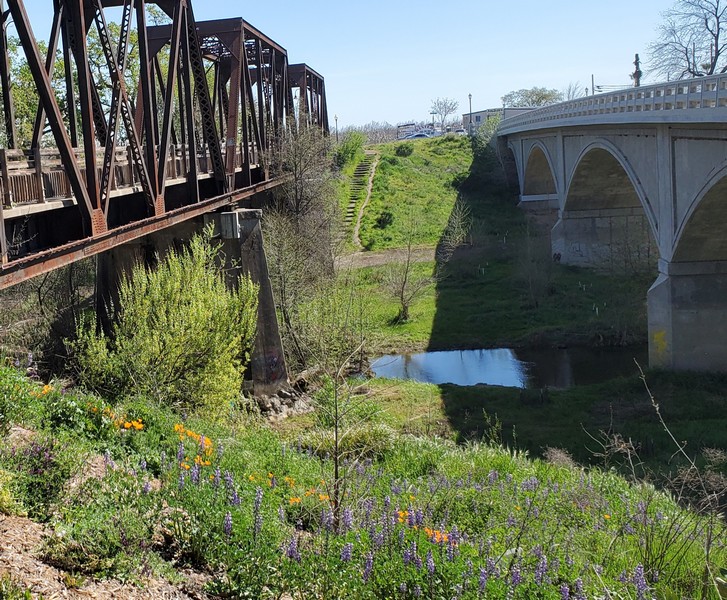 Railroad bridge trail along Putah Creek in the lovely town of Winters, California, where we stopped for lunch with my cousins. Poppies and lupine were blooming.





Drakes Beach at Point Reyes National Seashore





Here you can get closeup views of elephant seals, lounging about on the beach looking like huge pieces of driftwood. The adults can measure up to 13 feet long and weigh 4500 pounds.





These pups have been weaned and are on their own. They don't grow their inflatable proboscises (used to make loud roaring noises during mating season) until they are about seven.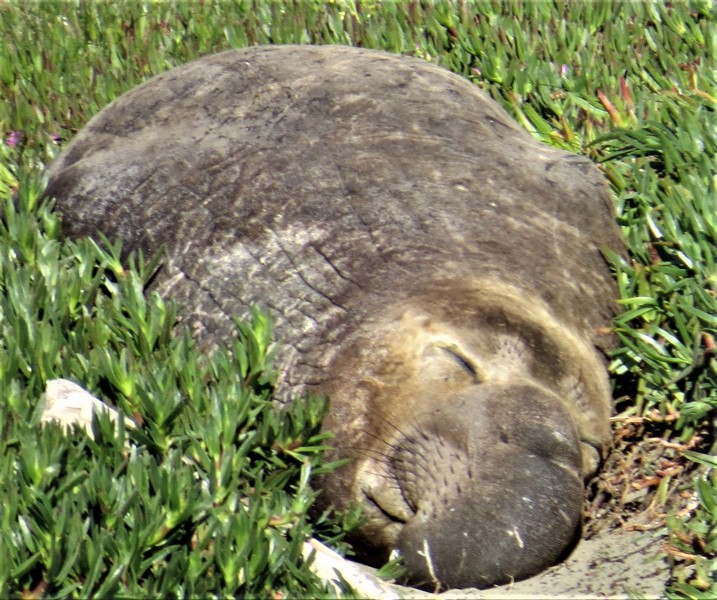 That face! That schnoz!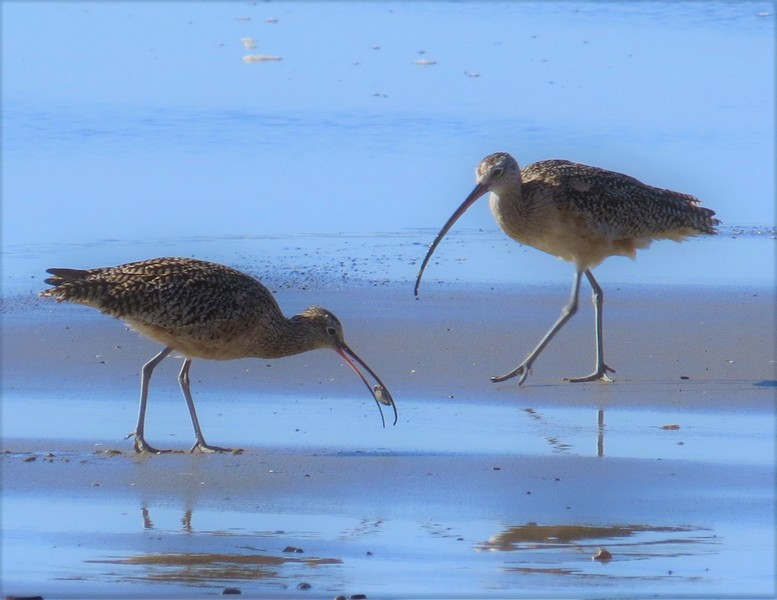 Long-billed Curlews are North America's largest shorebird, and can be two feet long tip to tail.





It's a one-mile hike across a wild and windy bluff to Chimney Rock, with more views of elephant seals, and carpets of wildflowers blooming. There are many great hikes at Point Reyes. It's also the foggiest place on the West Coast, so check the forecast before you go.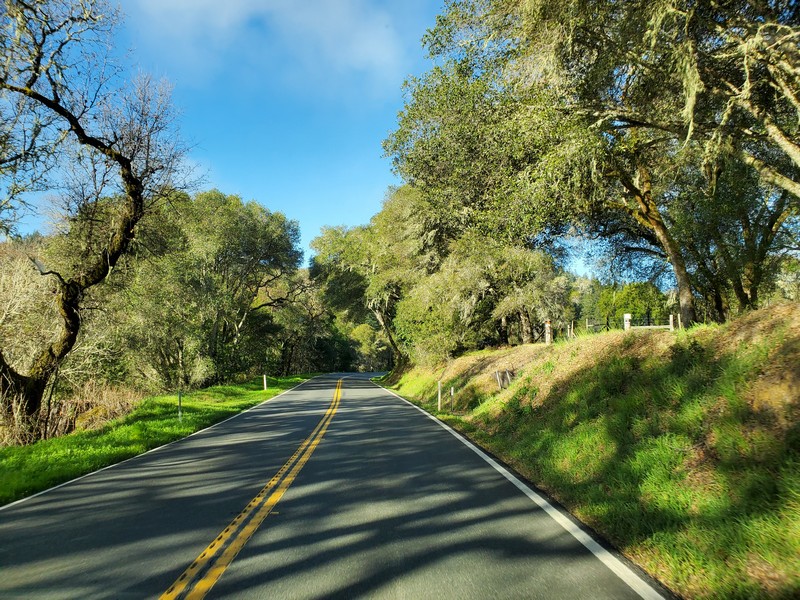 Lichen-draped oak trees along highway 128 in Northern Califorina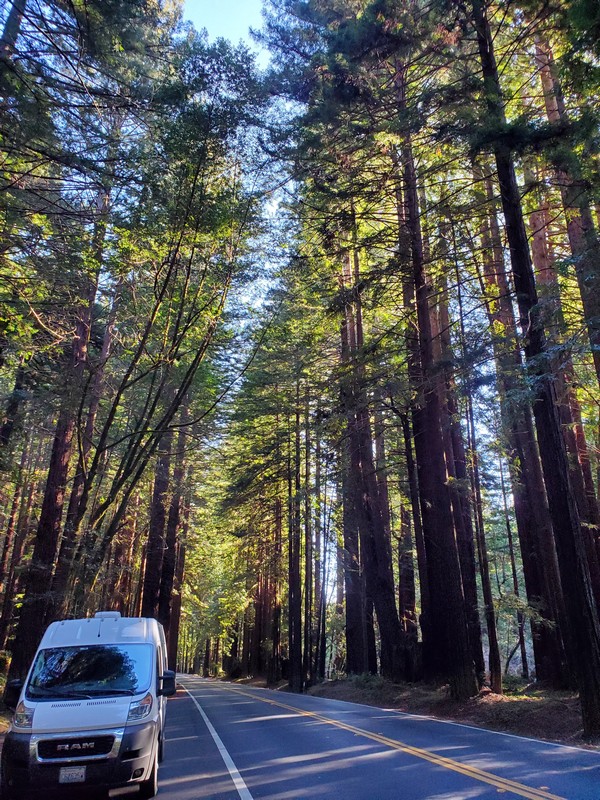 Magical morning drive through a redwood forest near Mendocino on the California coast





You can't beat the scenery along the coast trail in Fort Bragg on a warm, clear day.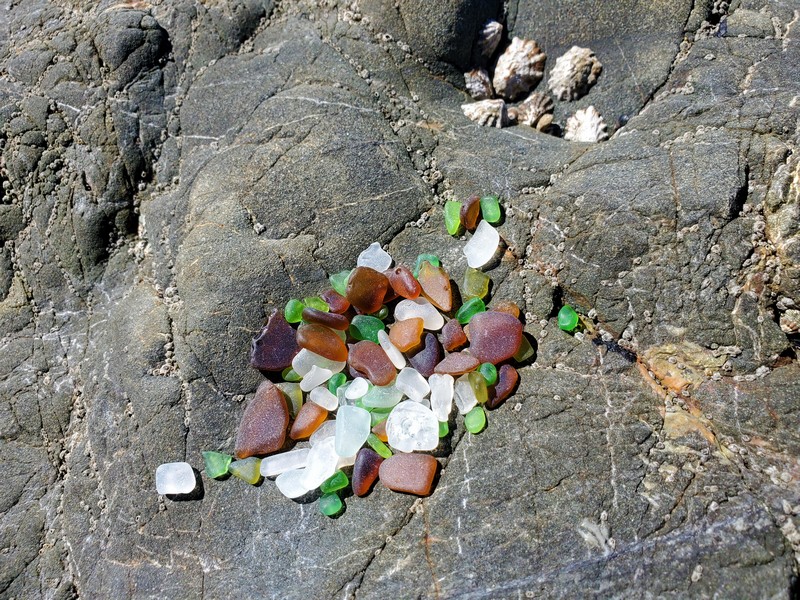 Once upon a time Glass Beach in Fort Bragg glittered with smoothly-rounded pieces of colored glass from a former garbage dump. Although signs tell people to leave the glass for others to enjoy, years of scavenging have left nothing but tiny bits like these.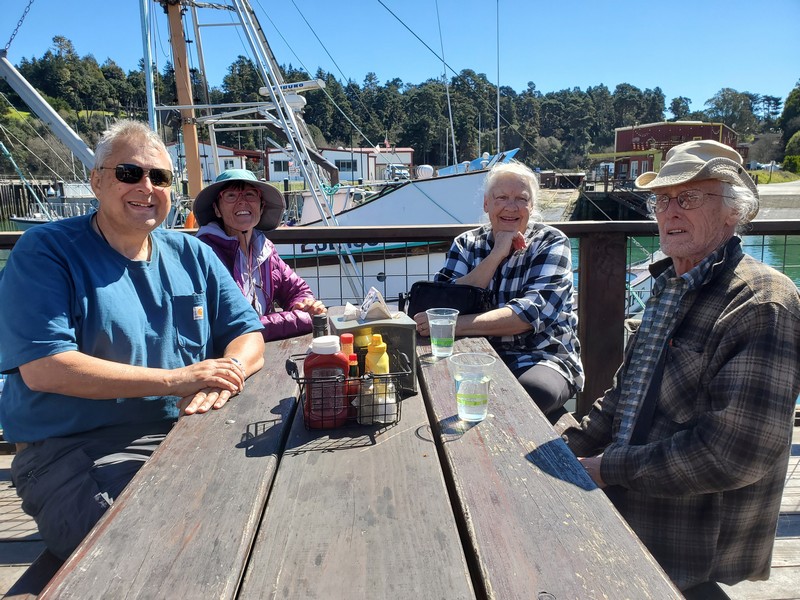 Fish and chips with Shaw Island friends Carole and Brud at Noyo Fish Company, on the harbor in Fort Bragg. They were heading south as we were heading north.





Two sea lions "thermoregulating" in the harbor in Fort Bragg. Holding a flipper or two in the air can help regulate their body temperature by warming (in the sun) or cooling (in the wind) the blood circulating through the flippers.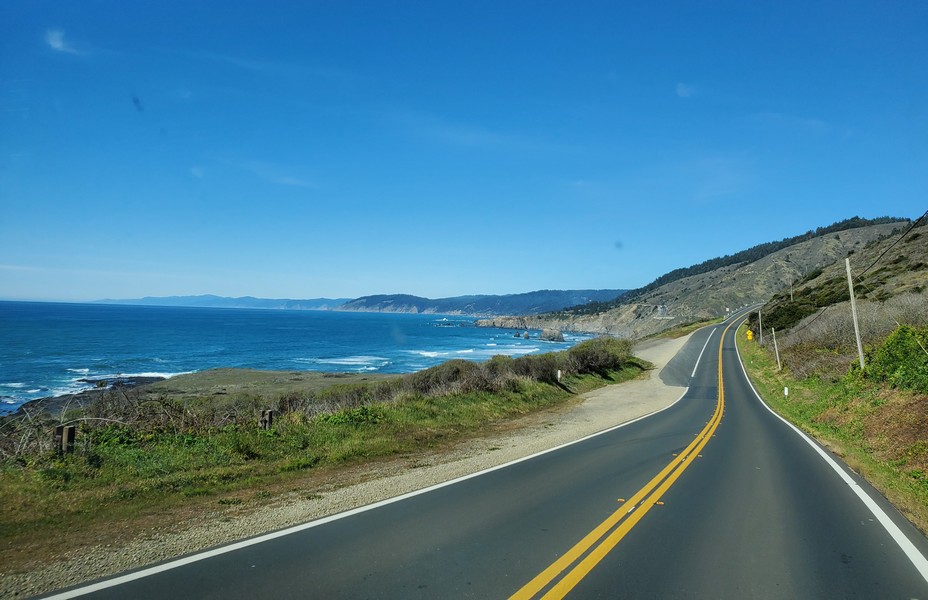 The spectacular coast of Northern California on a sunny day in early March.



Oregon and Home


9500' Mount McLoughlin, a dormant volcano, viewed from a trail on Roxy Ann Peak in Medford, Oregon.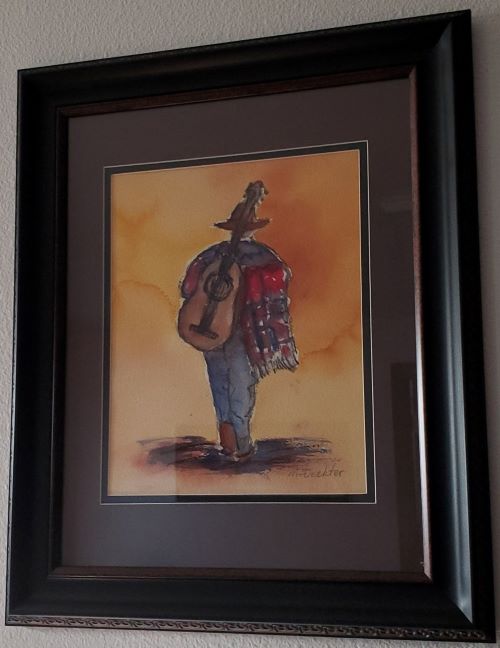 Our friend Marilyn painted this picture of a guitar player in Pátzcuaro. We met her and her husband, Al, at the campground there a few years ago. We stopped in Eugene to visit them, and she gave me this painting. I love it and found a frame for it as soon as I got home.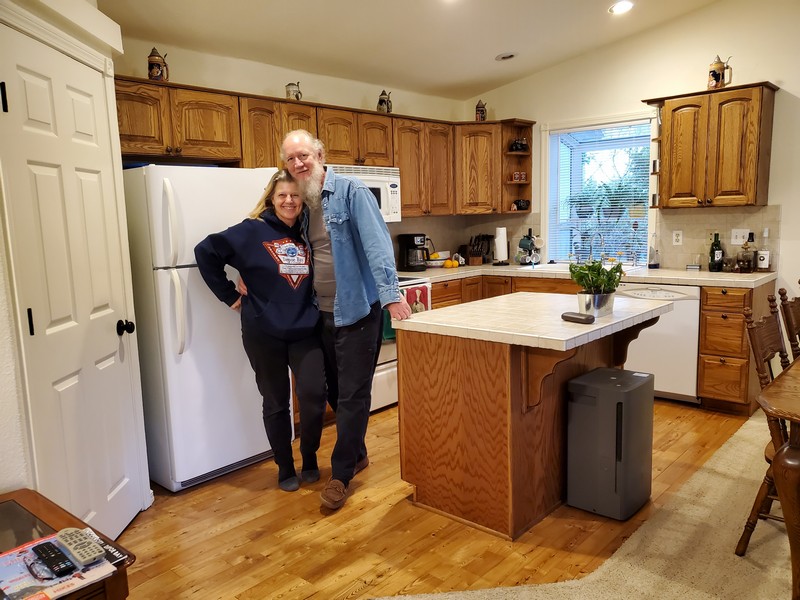 My cousin Mike and his friend Carol at their home in Depoe Bay, Oregon. Mike is a skilled fixer of houses and motorcycles as well as a talented electric guitar player. Catch him most Sundays at the Bay Haven Inn jam in Newport from 3 to 6 pm.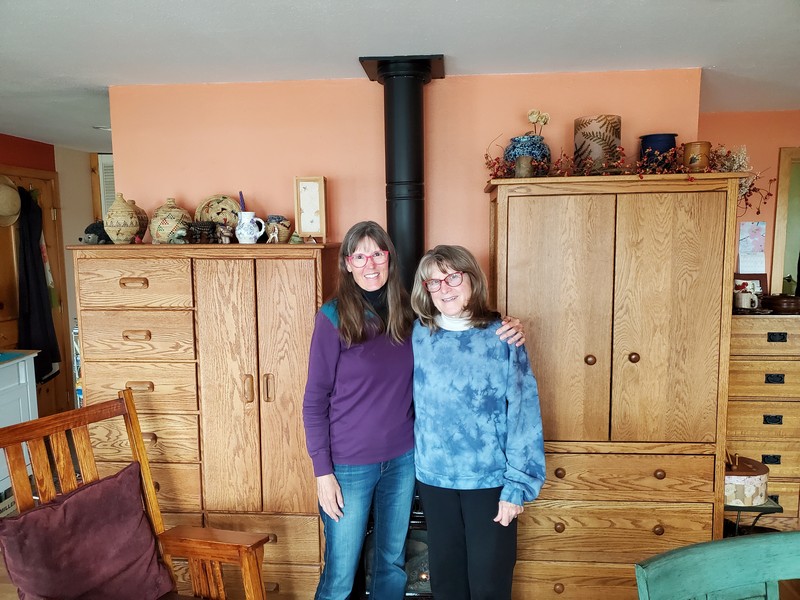 Louann and I served in the Peace Corps in West Africa 35 years ago. She now lives in Newport, Oregon. The shelf on the left side of the photo contains baskets made from grasses and seal gut by Yupik women in Alaska. Louann worked in rural development in the Arctic for 15 years.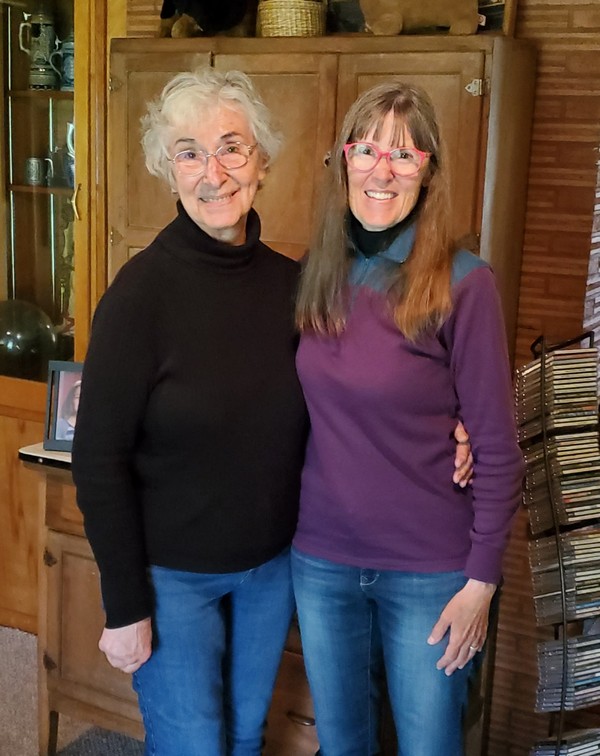 Dear family friend Judy served us her homemade apple strudel in Newberg, Oregon.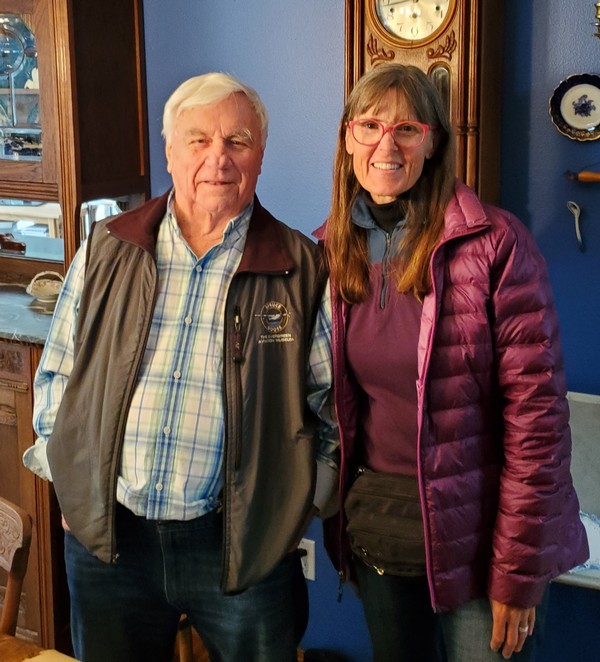 Don, who lives in Portland, Oregon, is my 5th cousin once removed. Thanks to his website, I learned about my 7th great grandparents, who made an arduous and well-documented voyage from Switzerland to Pennsylvania in 1735.





Grant's second cousin Mike in Vancouver, Washington. They hadn't seen each other in over 30 years.





A typical camping meal cooked on our propane stove is stir-fry with rice. We can cook inside the van in inclement weather, but usually we set up an outdoor camp kitchen with a table and a canopy.



---
Trip Costs
Our total trip cost was $4000. Of that, about $1800 was for gas (at an average of around $5 per gallon; our van gets about 18 miles per gallon). The remaining $2200 ($28 per day) covered food, campgrounds, and supplies.
Click here to see our other travelogues.
---
Birds of Mexico and the US Border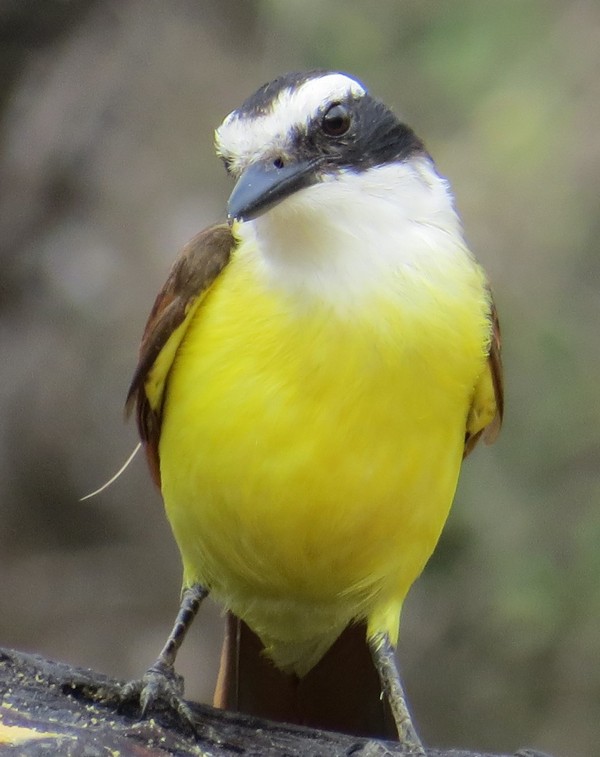 Great Kiskadee, Rio Grande Valley, Texas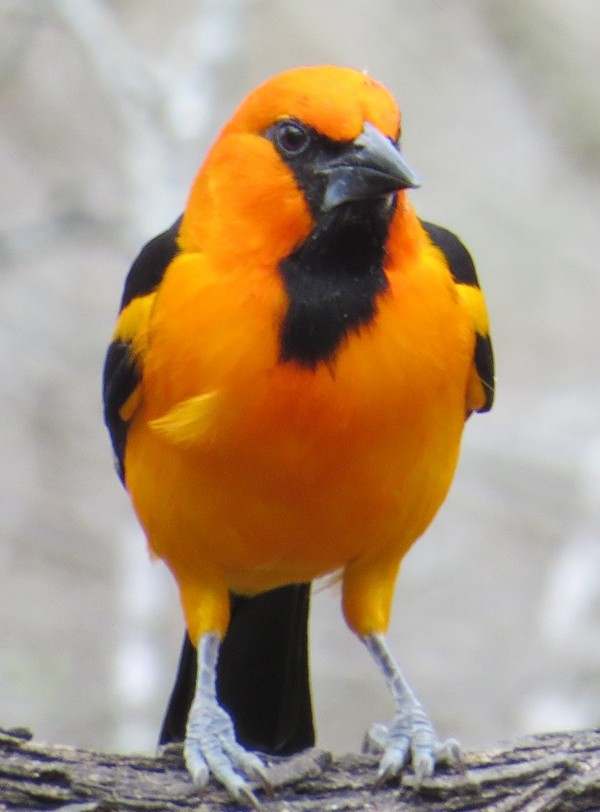 Altamira Oriole, Rio Grande Valley, Texas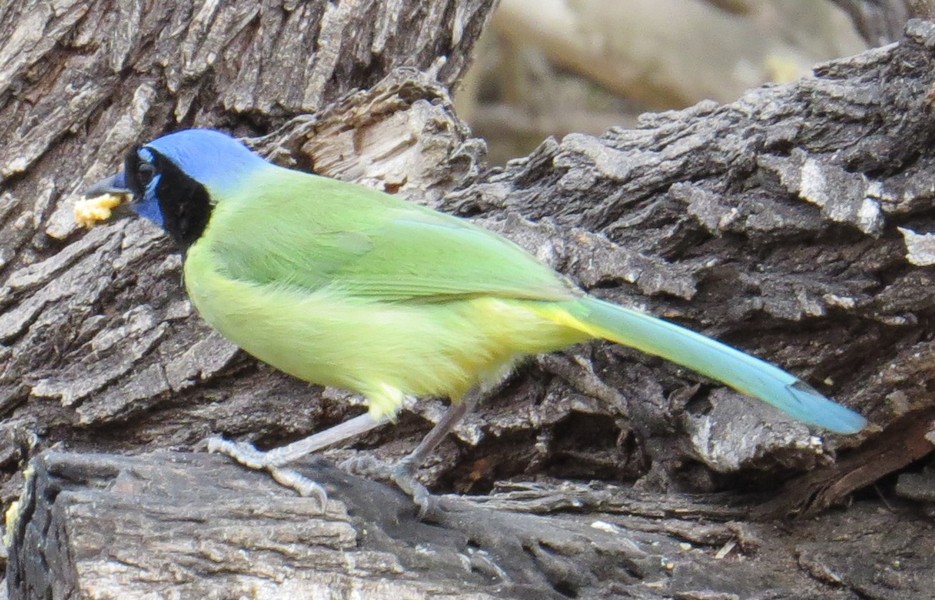 Green Jay with a piece of food in its bill, Rio Grande Valley, Texas





Common Pauraque, Rio Grande Valley, Texas. A nocturnal bird that sleeps on the ground during the day, blending almost completely into the leaves and sticks.





Long-billed Thrasher, Rio Grande Valley, Texas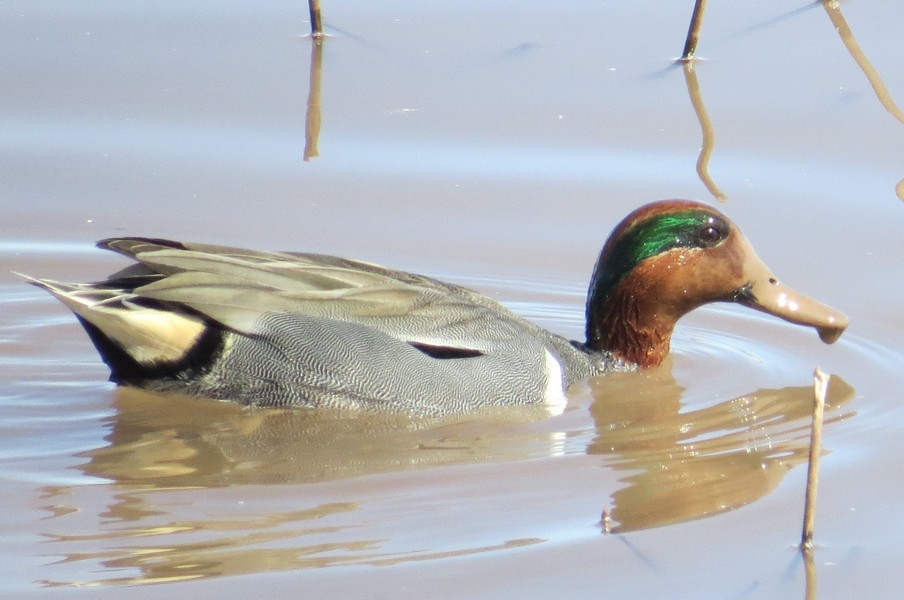 Green-winged Teal, Whitewater Draw, Arizona





Black-bellied Whistling-Ducks, Rio Grande Valley, Texas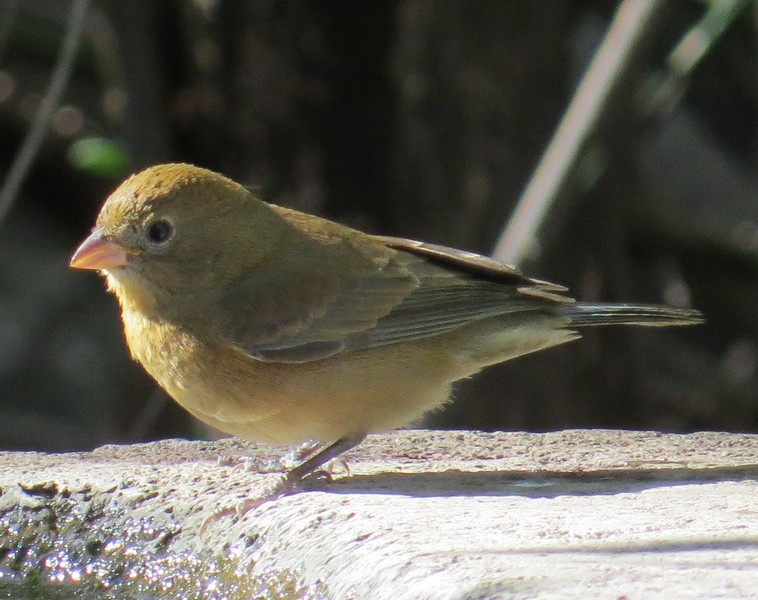 Orange-crowned Warbler, Alamos, Sonora, Mexico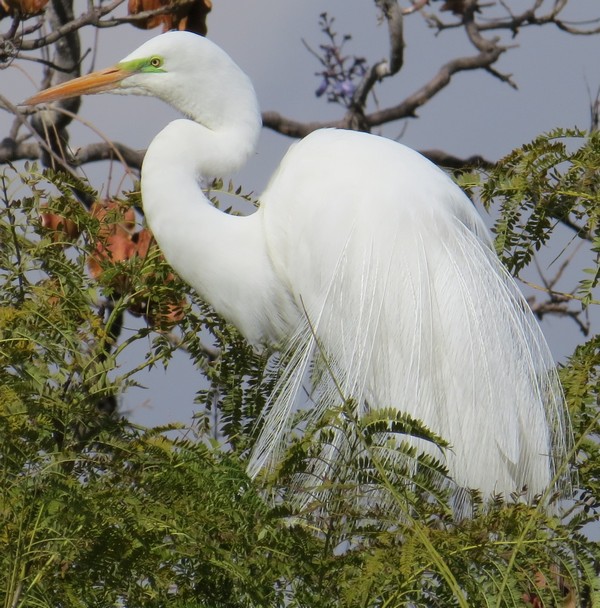 Great Egret, San Miguel de Allende, Mexico





Great Egret, San Miguel de Allende, Mexico





Great Horned Owl adult and baby (look for big dark eye circles, tilted at a 45-degree angle, in lower left quadrant of picture), Rio Grande Valley, Texas





Great Horned Owl adult, Rio Grande Valley, Texas




Elegant Trogon, Portal, Arizona




Elegant Trogon, Portal, Arizona



---
Street Art of San Miguel de Allende, Mexico, and Bisbee, Arizona
San Miguel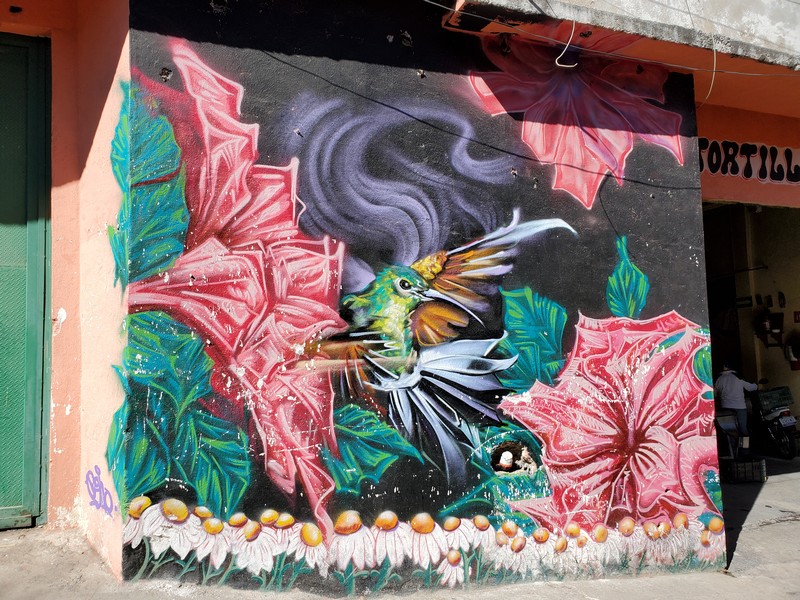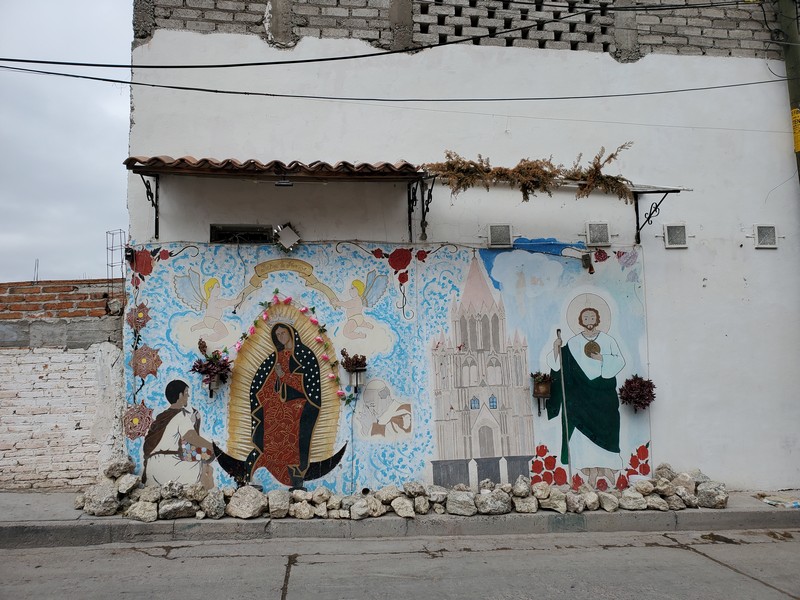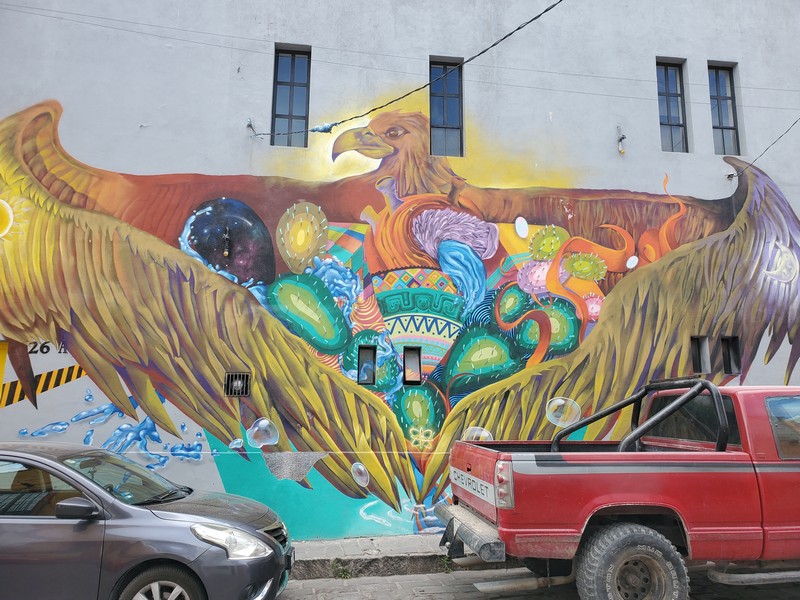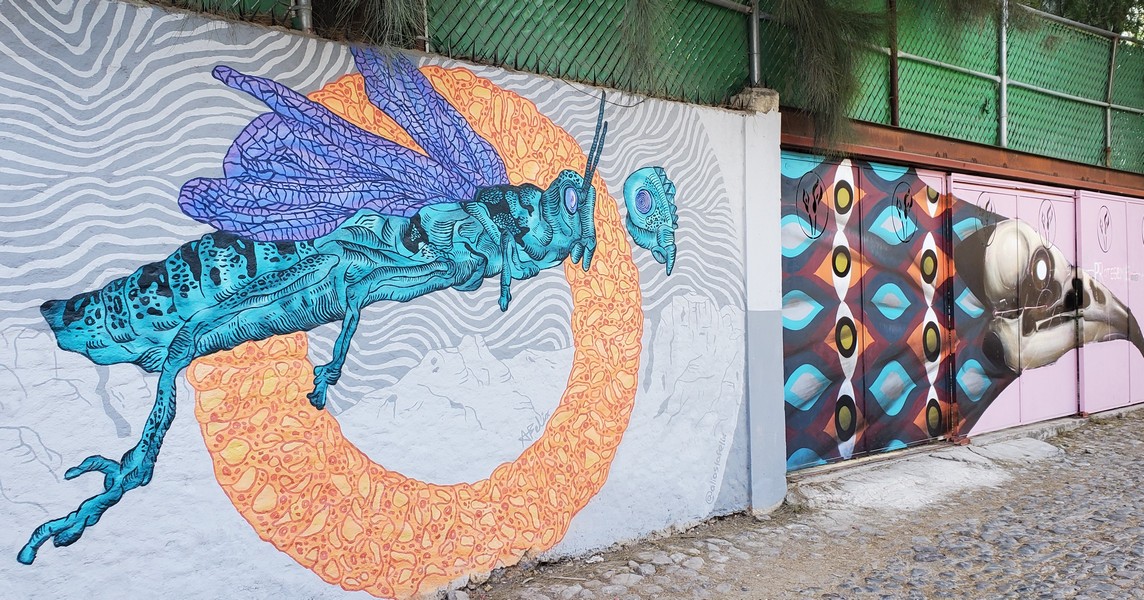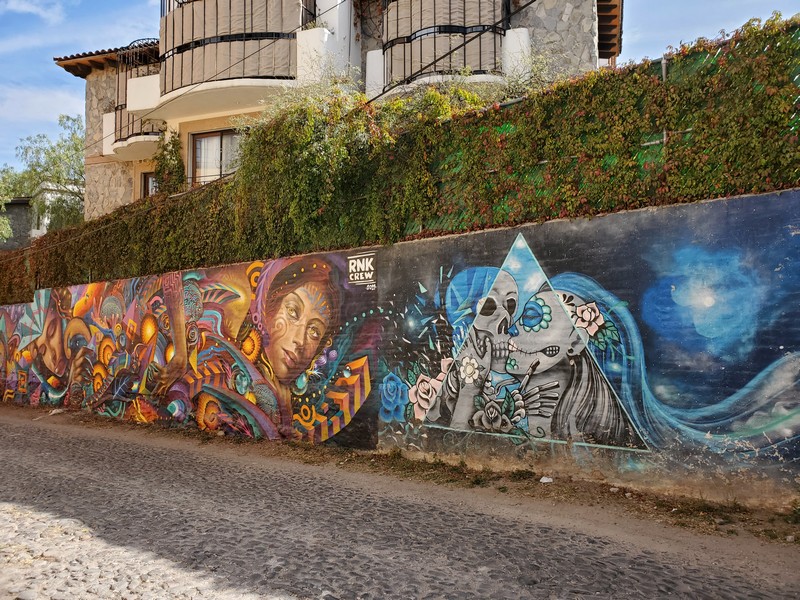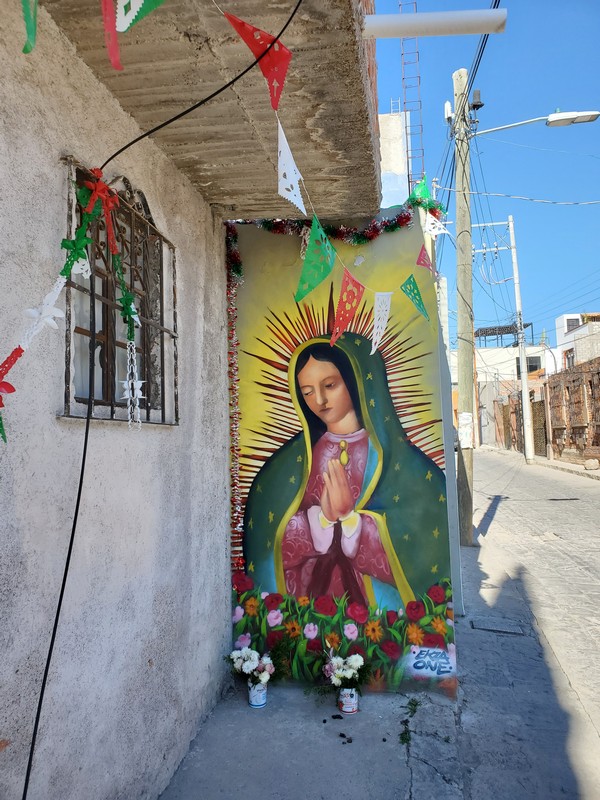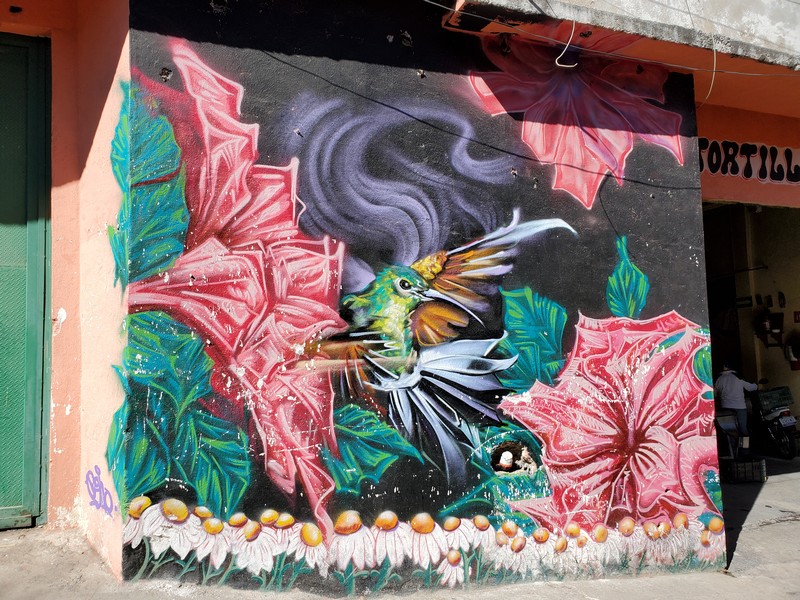 Bisbee