Dental Mission to Ecuador and Three Days in the Amazon
August, 2015
International Health Emissaries (IHE) was founded many years ago by two Bay Area dentists and small groups of volunteers now travel all over the world providing dental care to those who have no access to it. Their trips fill up quickly with family, friends, and colleagues. As a friend of one of these friends, I had an "in." I was a translator.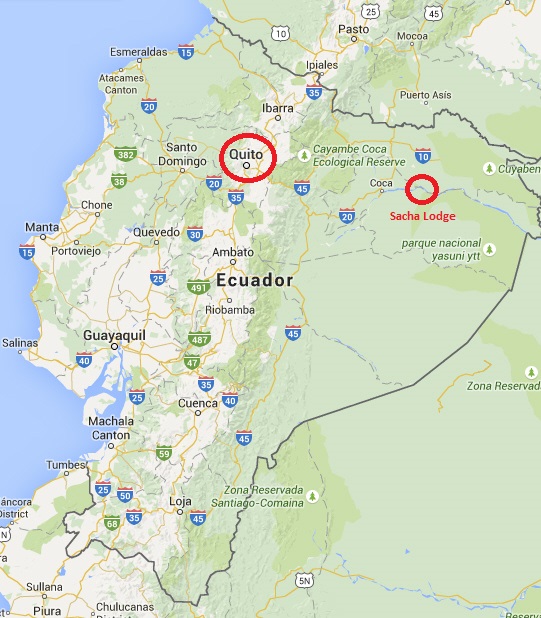 On this trip we visited Quito and the Amazon.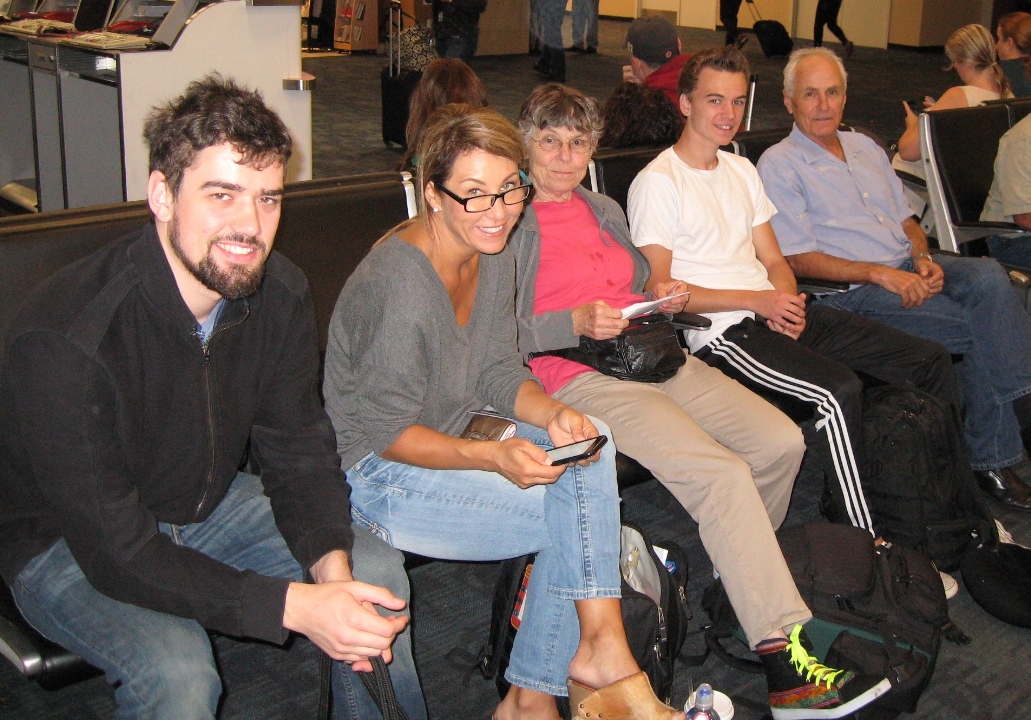 We met up in San Francisco, where our adventure began. Jack, on the far right, is one of the founders of IHE and led the trip. There were four dentists and nine helpers.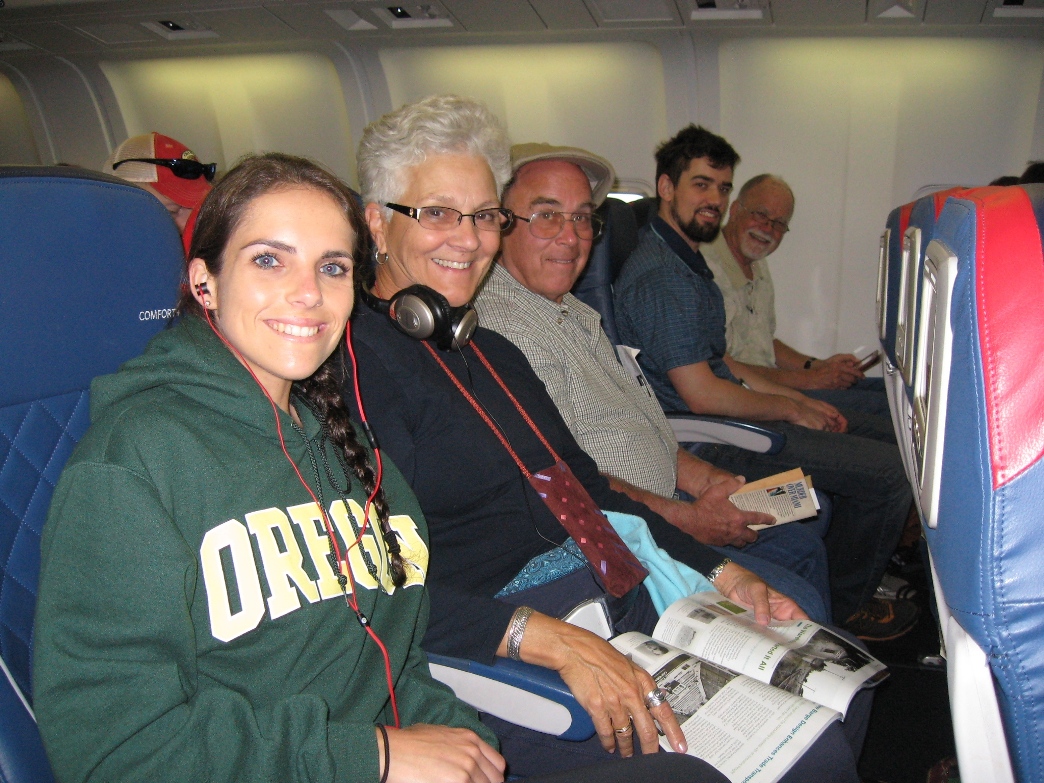 We flew to Atlanta, where we learned that our flight was delayed 12 hours due to a volcanic eruption in Ecuador.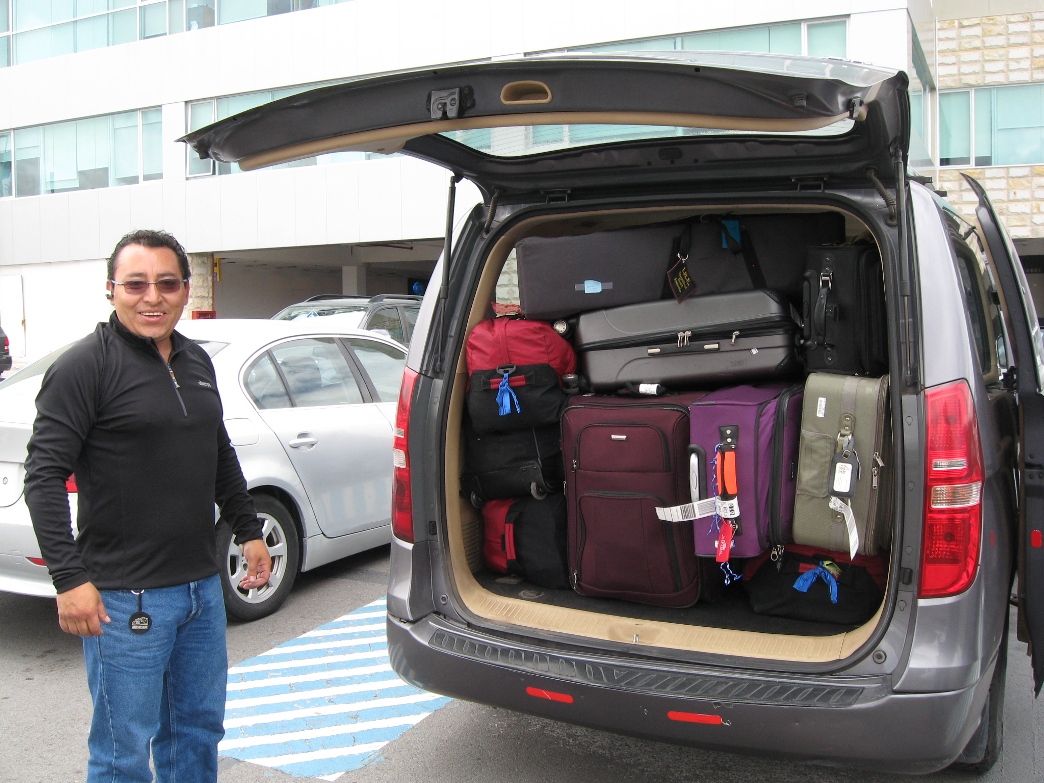 After worrying that the trip itself might have to be canceled, we were delighted to make it to Quito. Two drivers met us and our mountain of luggage (mostly dental equipment).





It's about an hour from Quito's modern new airport to the city center, perched high on a hill. The altitude is 9300 feet. The lack of oxygen can cause headaches and breathlessness for a few days.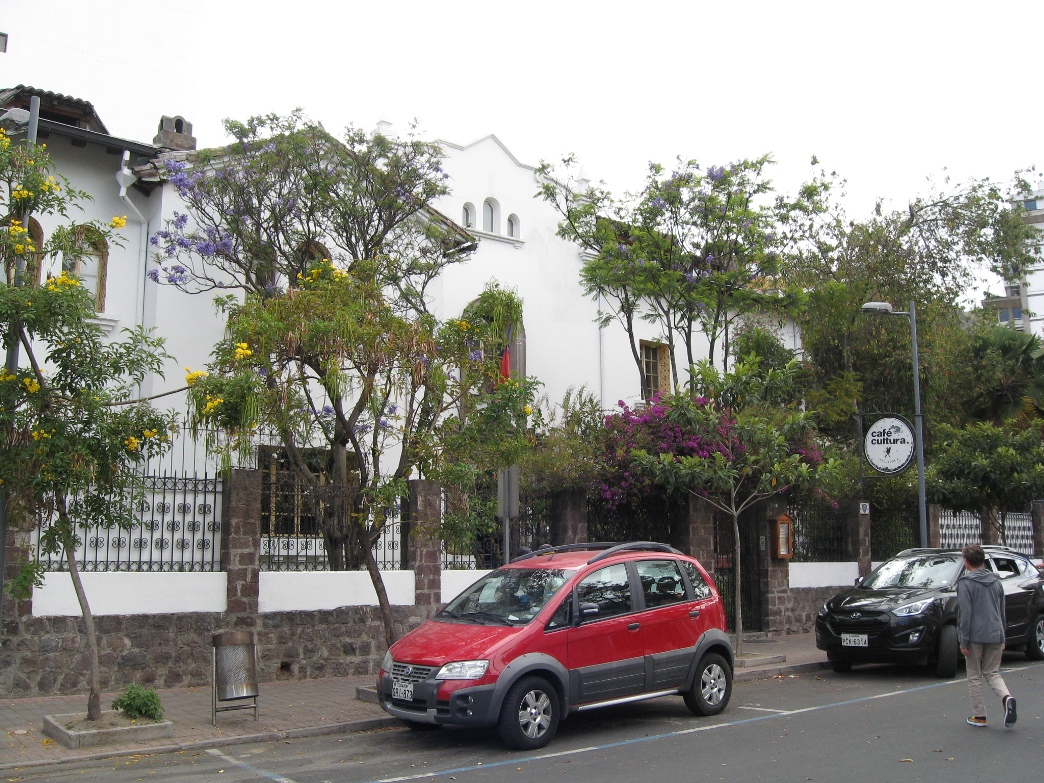 We stayed at Cafe Cultura in the newer, Mariscal section of the city.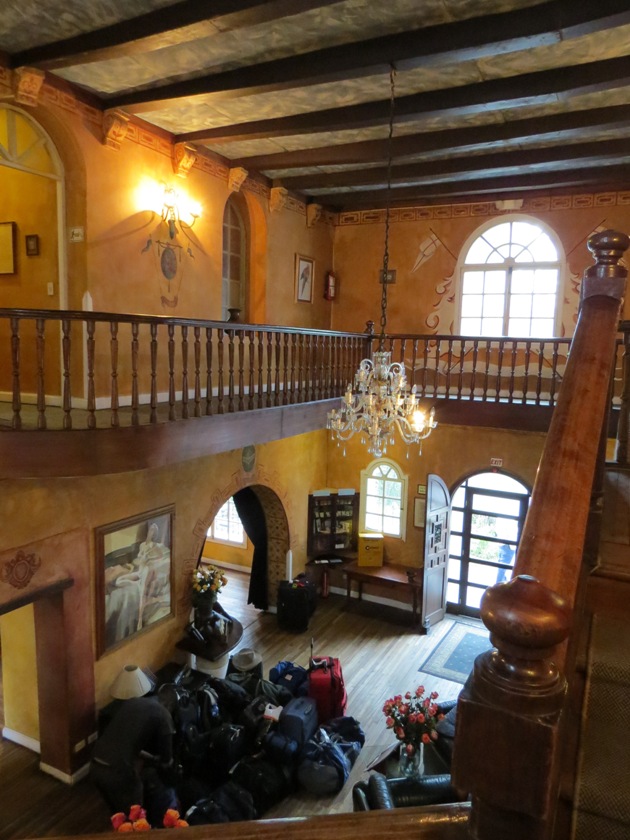 This beautiful hotel was originally the home of one of Quito's oldest families.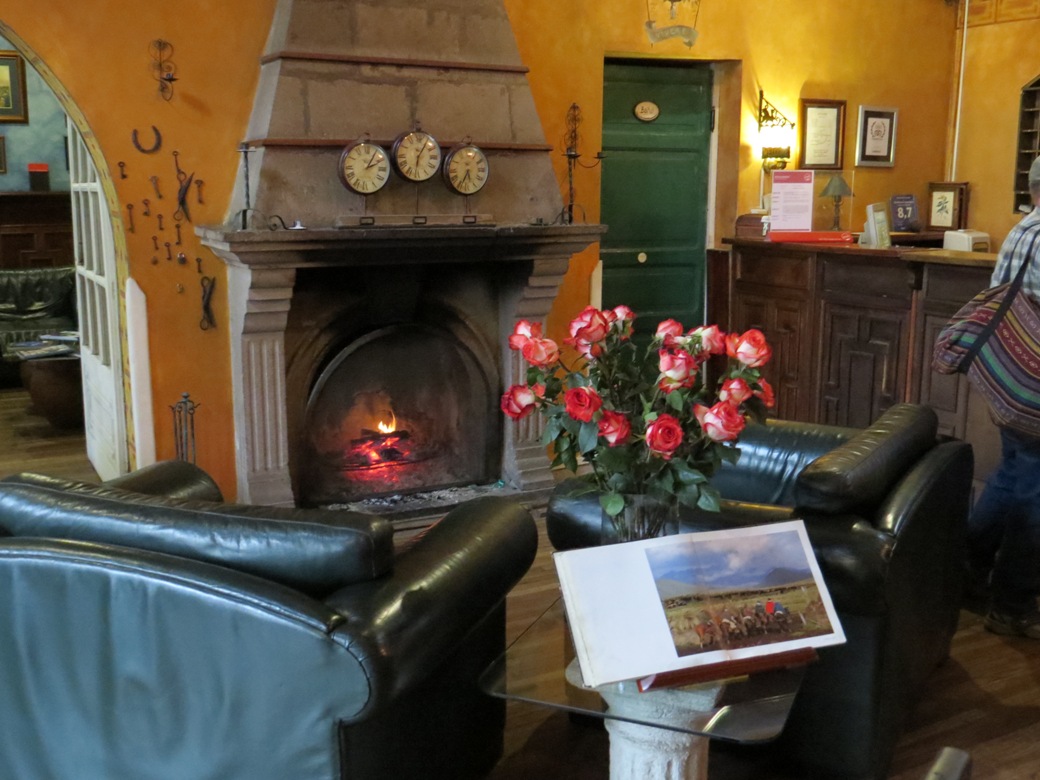 Lobby fireplace at Cafe Cultura





The hotel is filled with fresh roses, one of Ecuador's main exports.





Cafe Cultura library





Cafe Cultura dining room. Breakfast is included, and the restaurant is open to the public for lunch. Dinner is by appointment.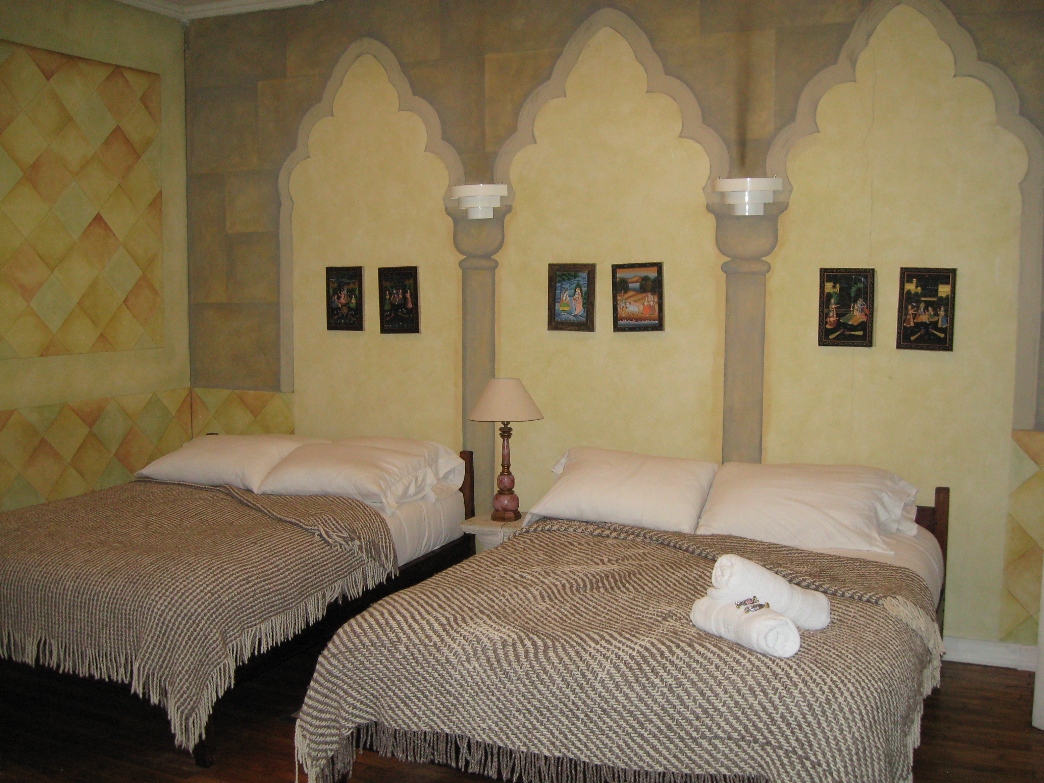 Rooms run about $100 a night and range from this fabulous suite...





(fabulous suite continued)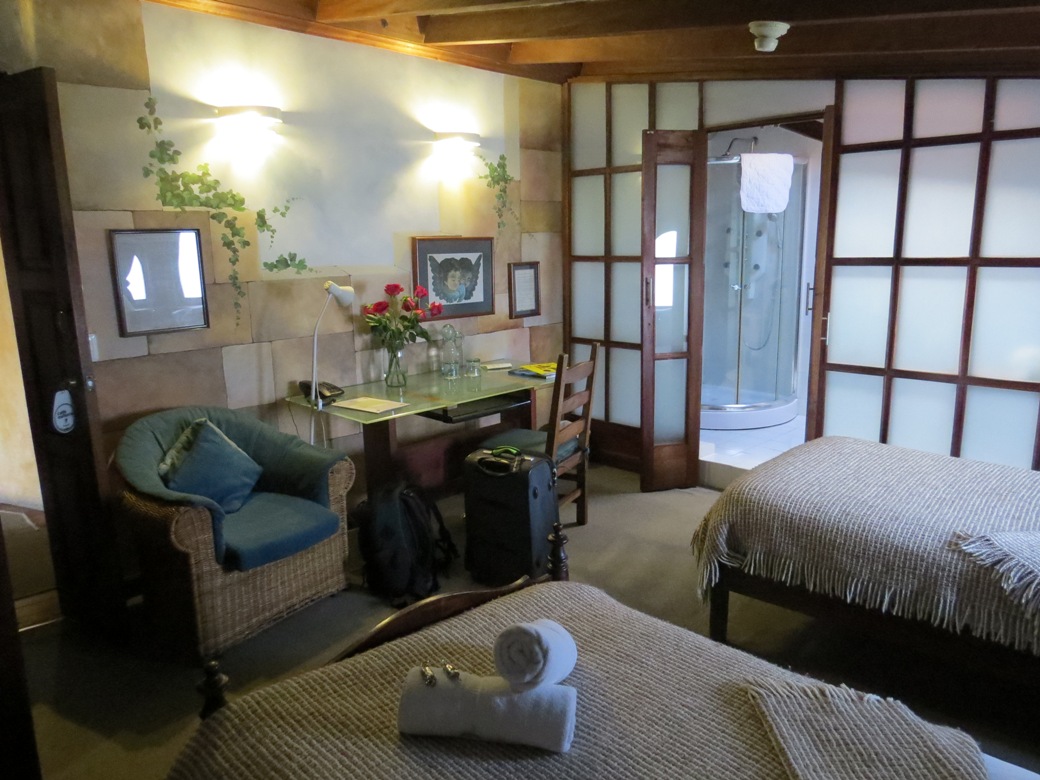 ...to this "humbler" abode.





The bathrooms all have tubs, although hot water and drain plugs are not guaranteed.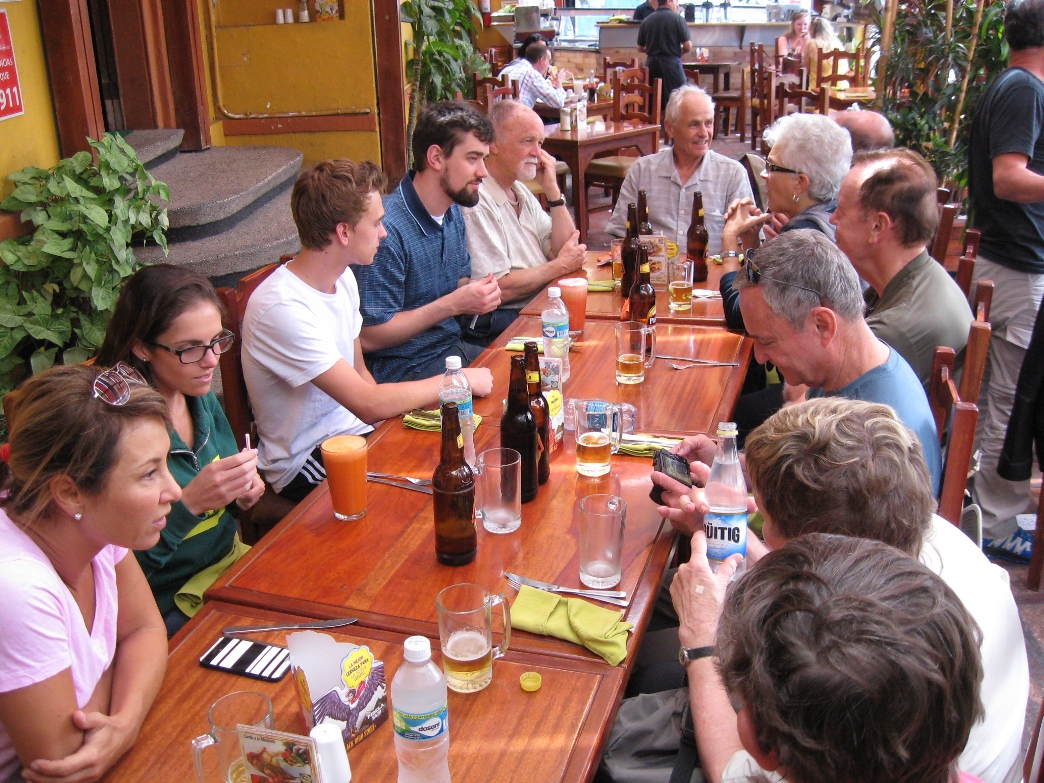 Once we were settled in, we celebrated with a group lunch at a restaurant in the hip Mariscal section of Quito.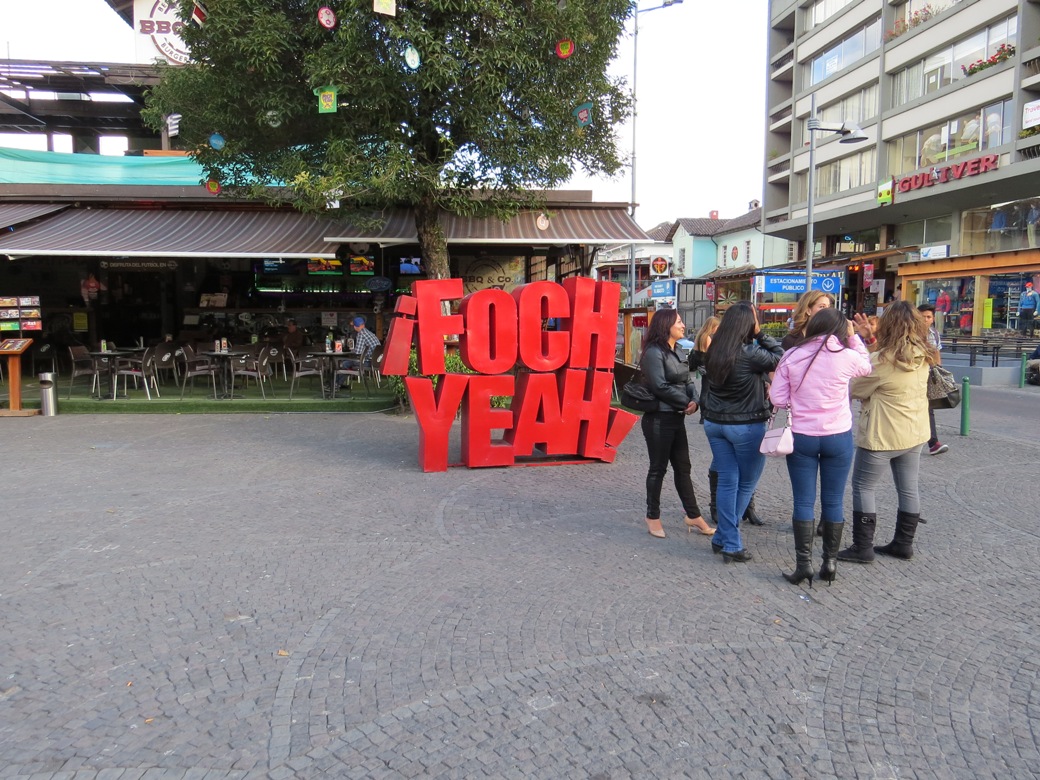 Plaza Foch is the happening hangout for the younger crowd in the Mariscal.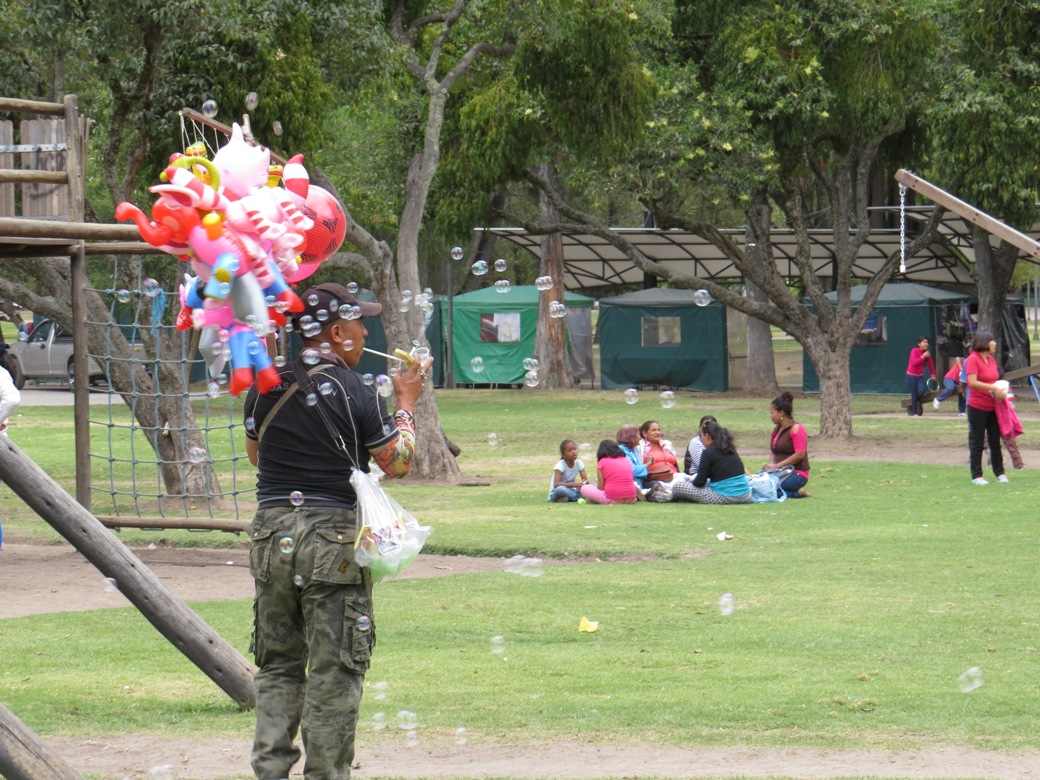 We had the afternoon free, so I explored the nearby Parque Ejido, filled with "Quitenos" enjoying their Sunday afternoon.





This vendor is selling grilled skewers with a mix of sausage, chicken, and plantains.





Indigenous people were demonstrating against a proposed constitutional amendment that would allow the (unpopular) president to run for re-election indefinitely.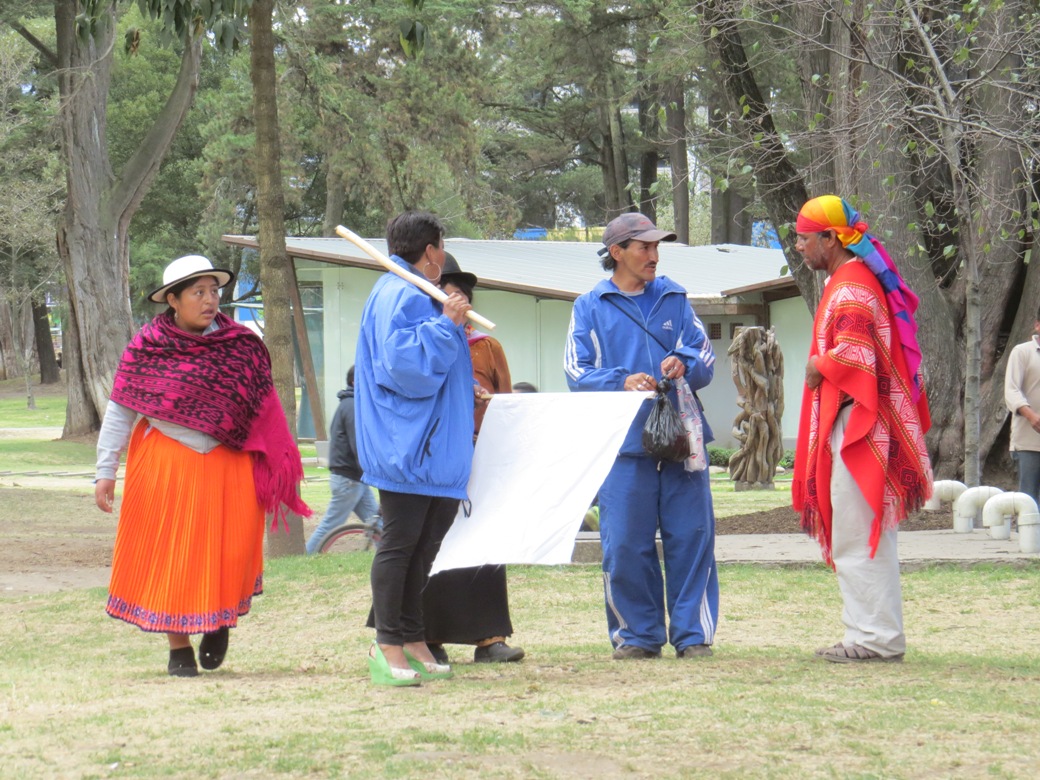 Demonstrators wore a mix of modern and traditional clothing.





Another traditional outfit.





Kids climbing on a rebar sculpture in Parque Ejido.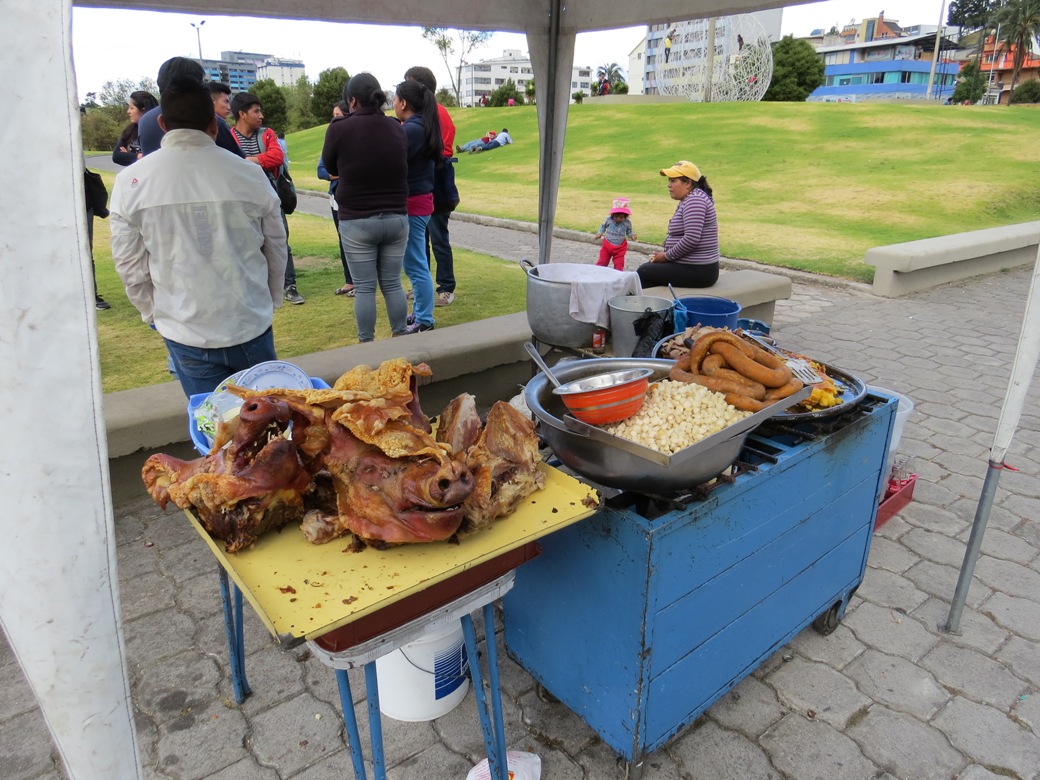 Although I had few opportunities to sample Ecuadoran food, apparently they are maestros with pork (and sausage and corn).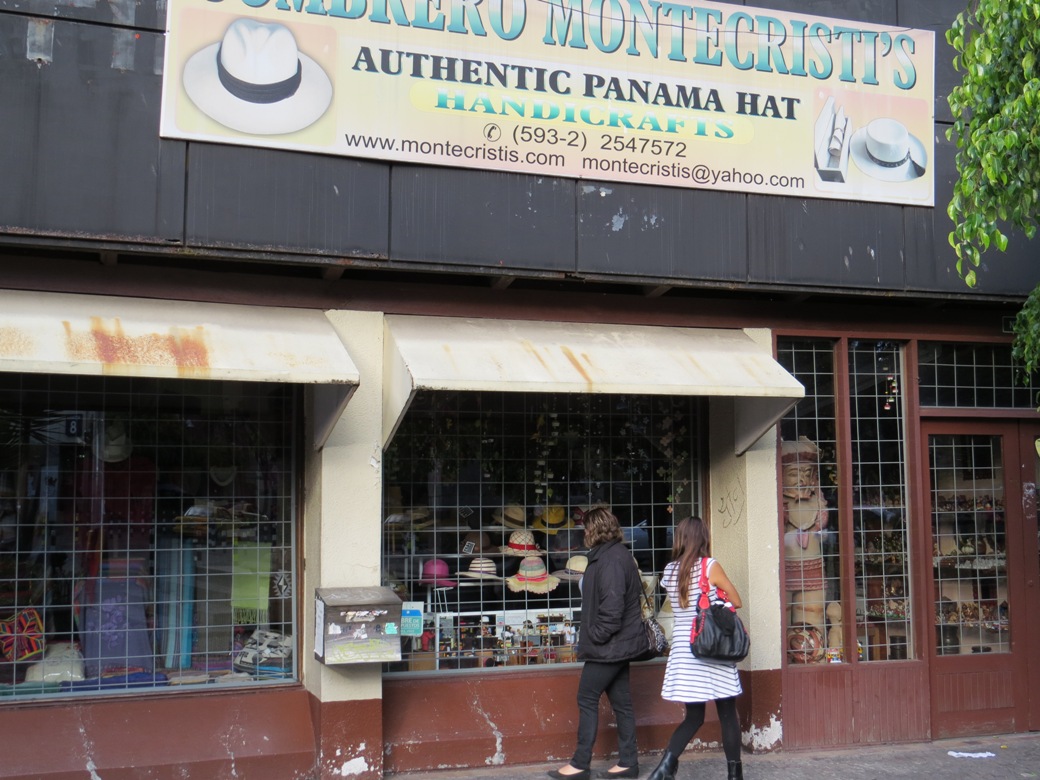 Walking back to the hotel I spotted this store. Turns out that Panama hats are in fact from Ecuador.





A beautiful old house in Quito. There is graffiti everywhere.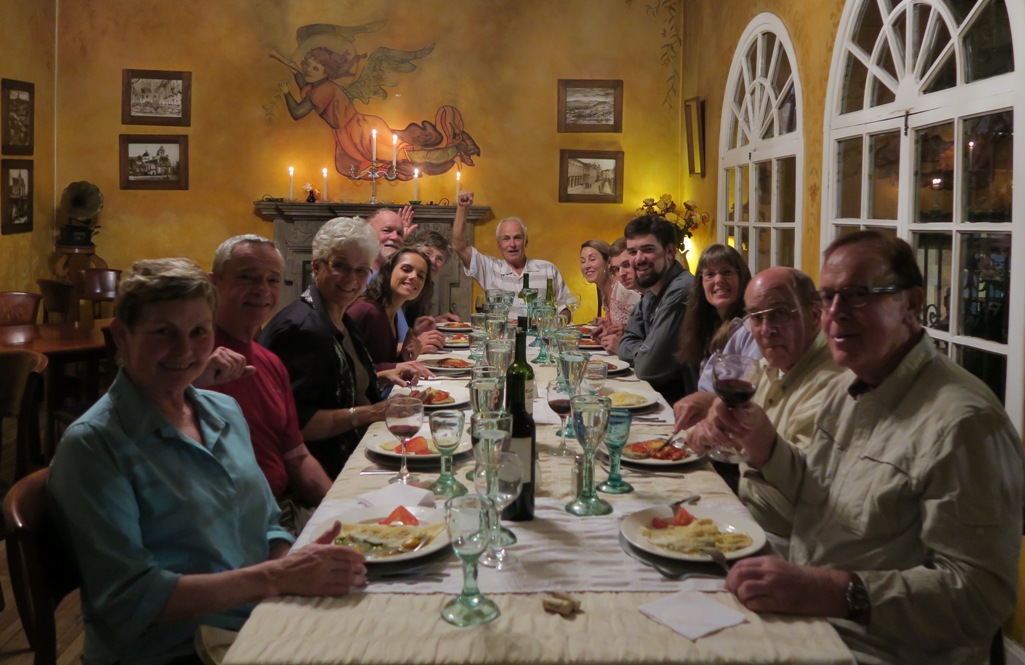 Back at Cafe Cultura we enjoyed an incredible three-course dinner.





For dessert I had a mouthwatering banana flambe.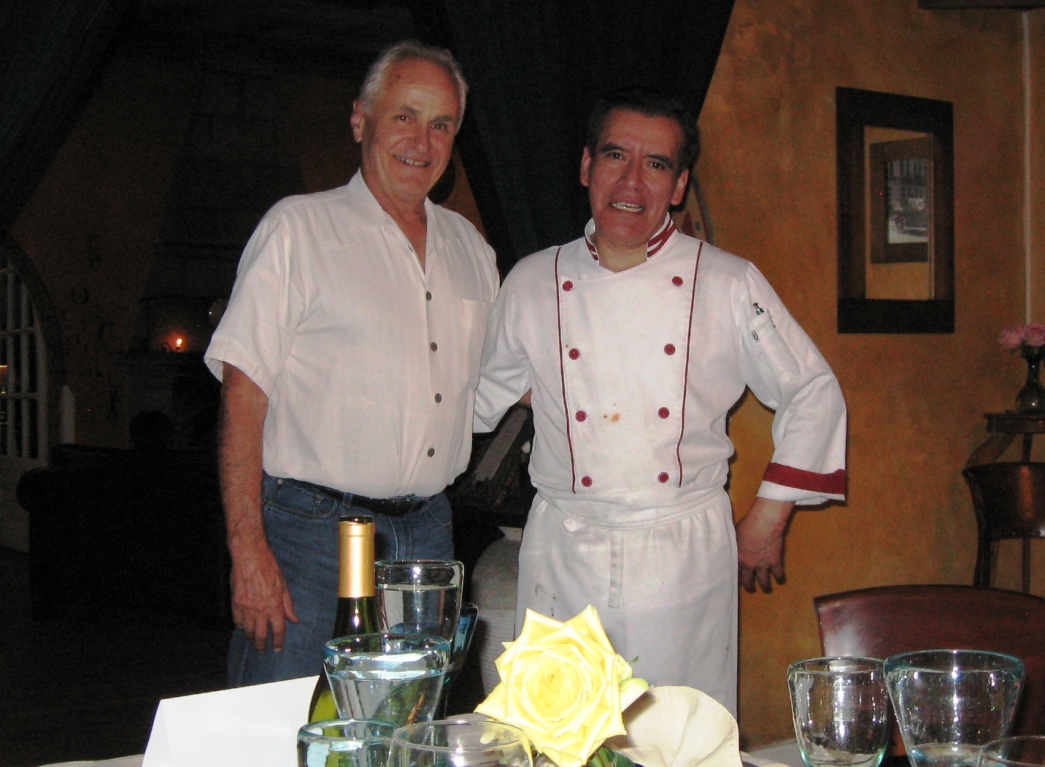 Jack thanking the chef, Pedro.





The next morning we rode the "trole" (bus) to Quito's old town.





Plaza de San Francisco. Founded in the 16th century on the ruins of an Inca city, Quito has "the best-preserved historic center in Latin America," and is a UNESCO world heritage site.





Golden interior of the San Francisco church





The Virgin of Quito statue overlooks the old city from atop El Panecillo hill.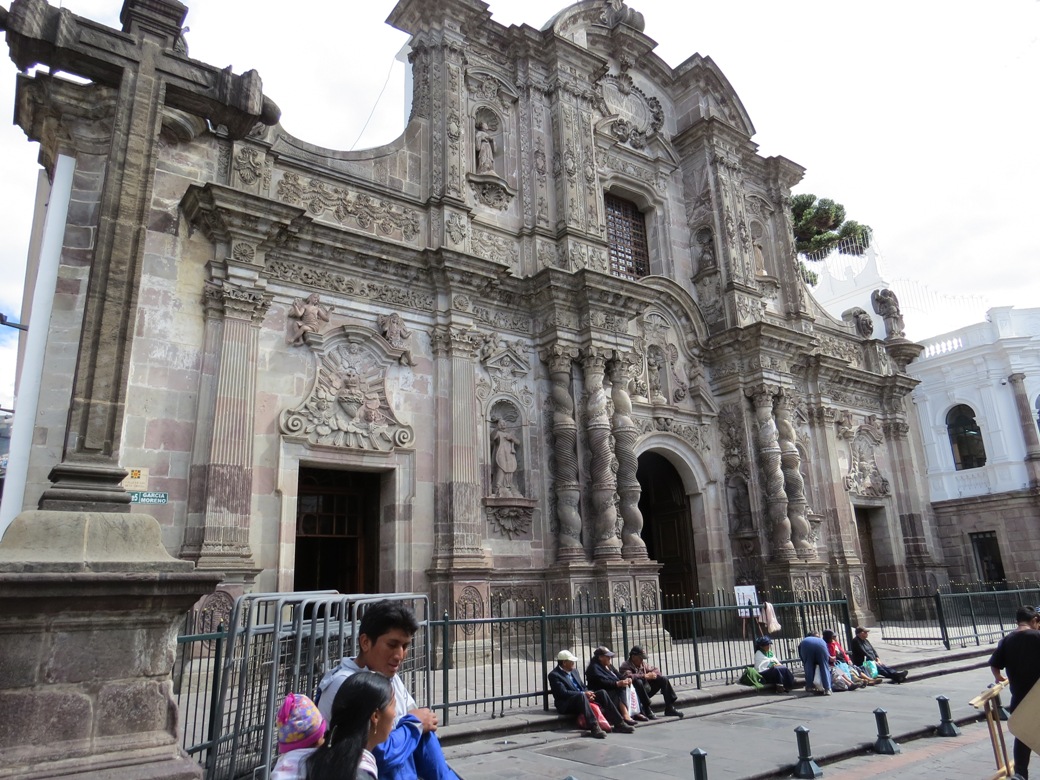 La Compania church





The Basílica del Voto Nacional





Inside the Basílica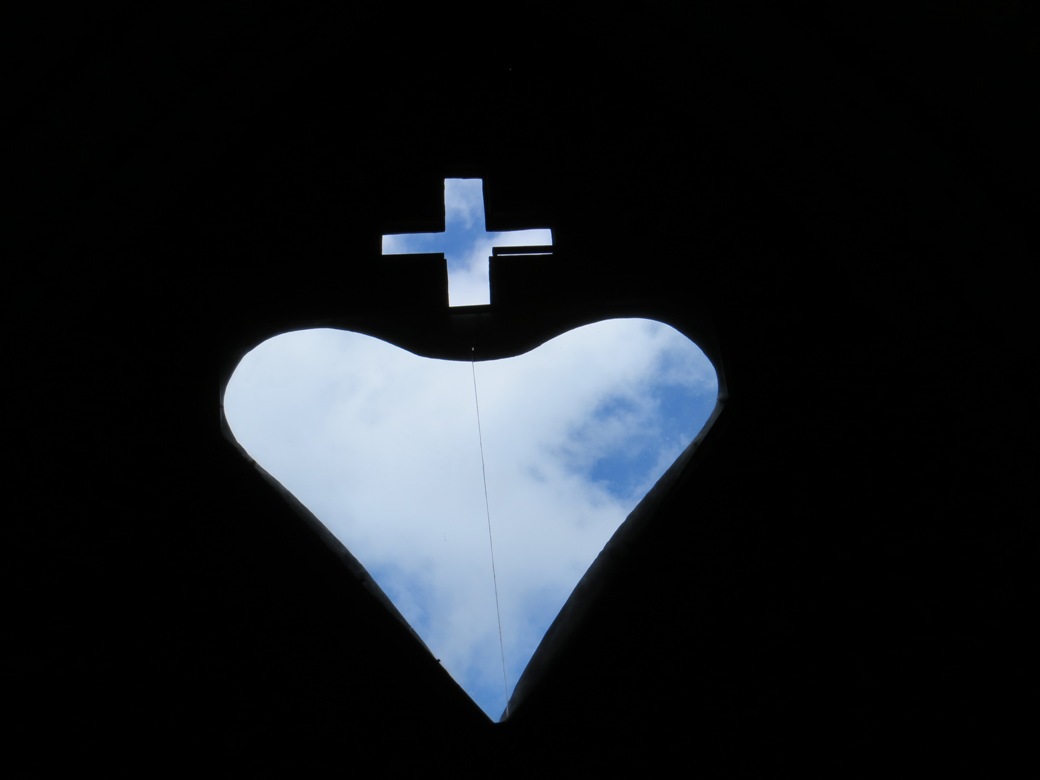 The sky seen through stone openings above the door of the Basílica. This is the only heart shape I ever remember seeing in an old church.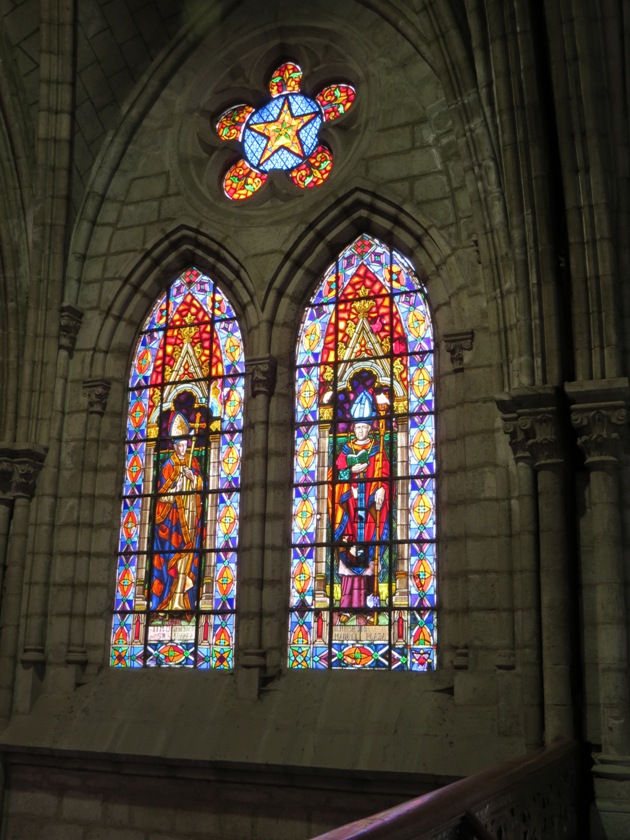 Stained glass windows in Basílica del Voto Nacional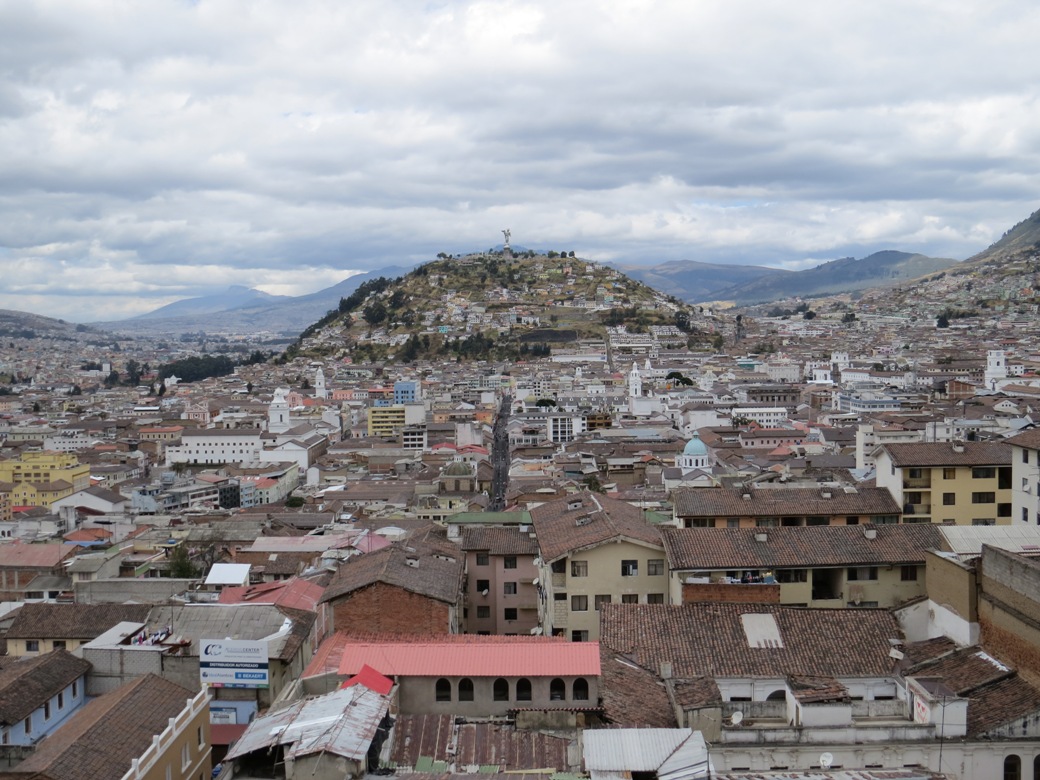 For a small fee you can ogle the view from the Basílica. Braver souls can climb even higher on rickety ladders.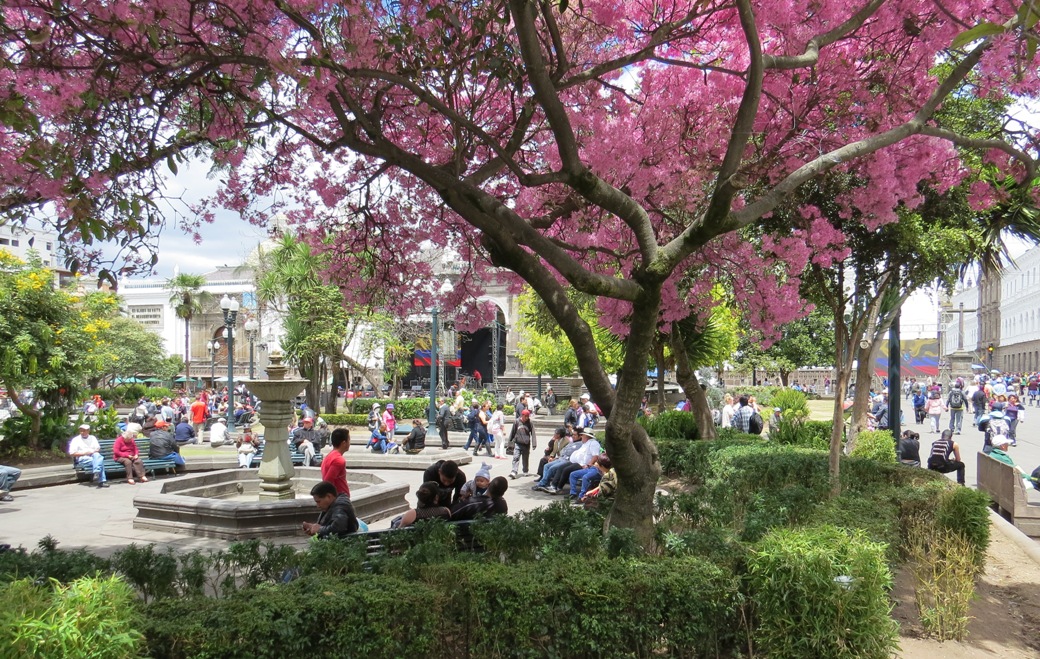 Plaza de la Independencia is the heart of old town Quito.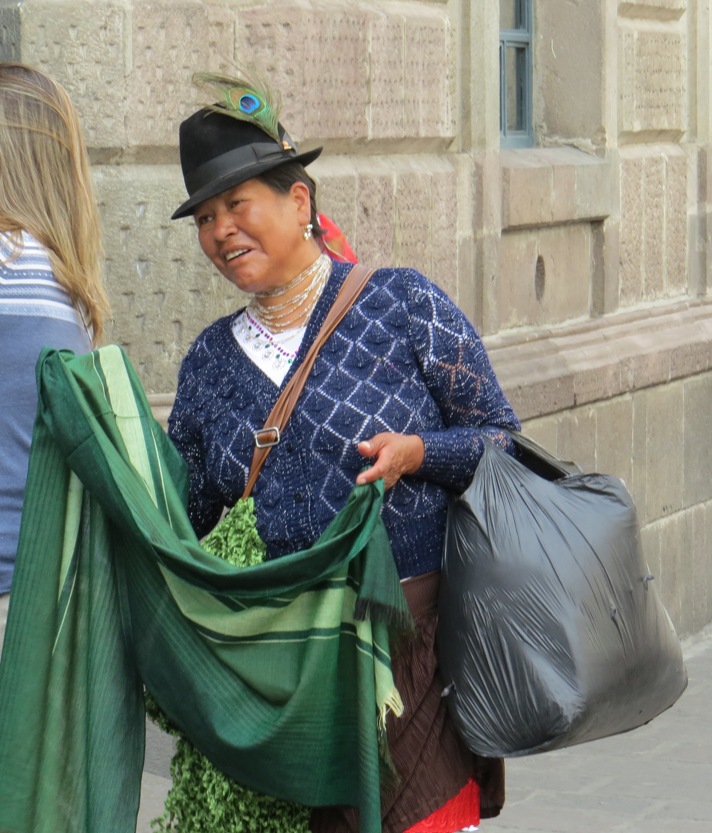 A hopeful vendor in the plaza.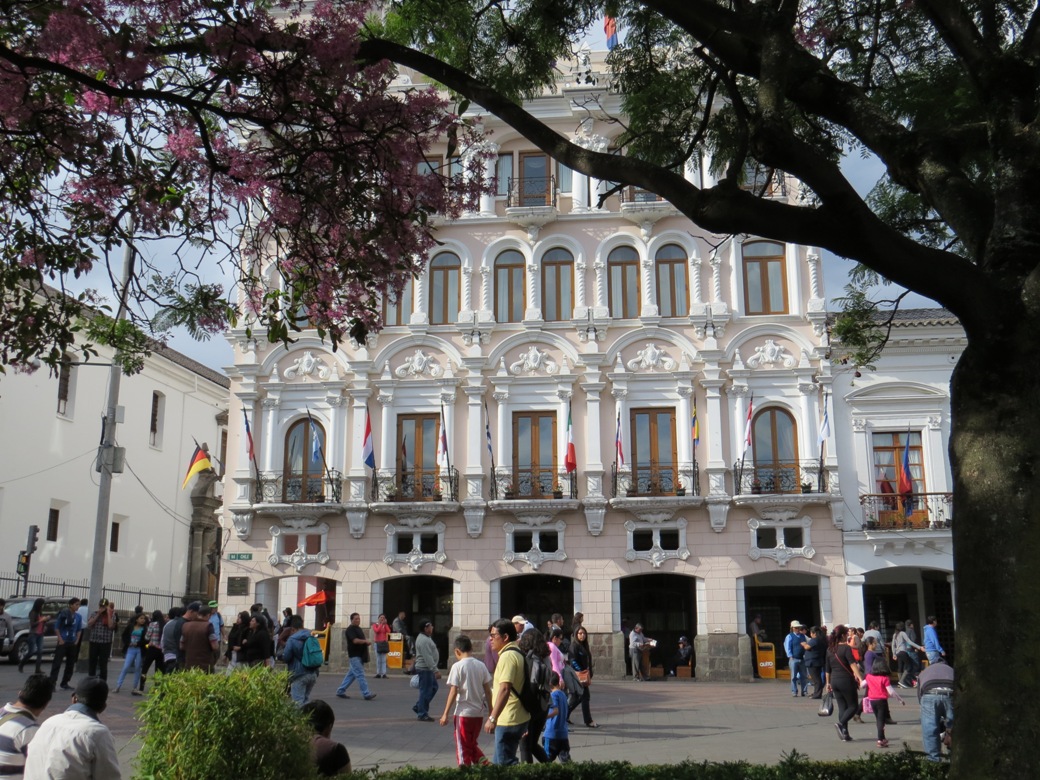 One of the beautiful old buildings surrounding the Plaza de la Independencia.





Many of the streets are closed to vehicles on Sundays, and bicycling is encouraged.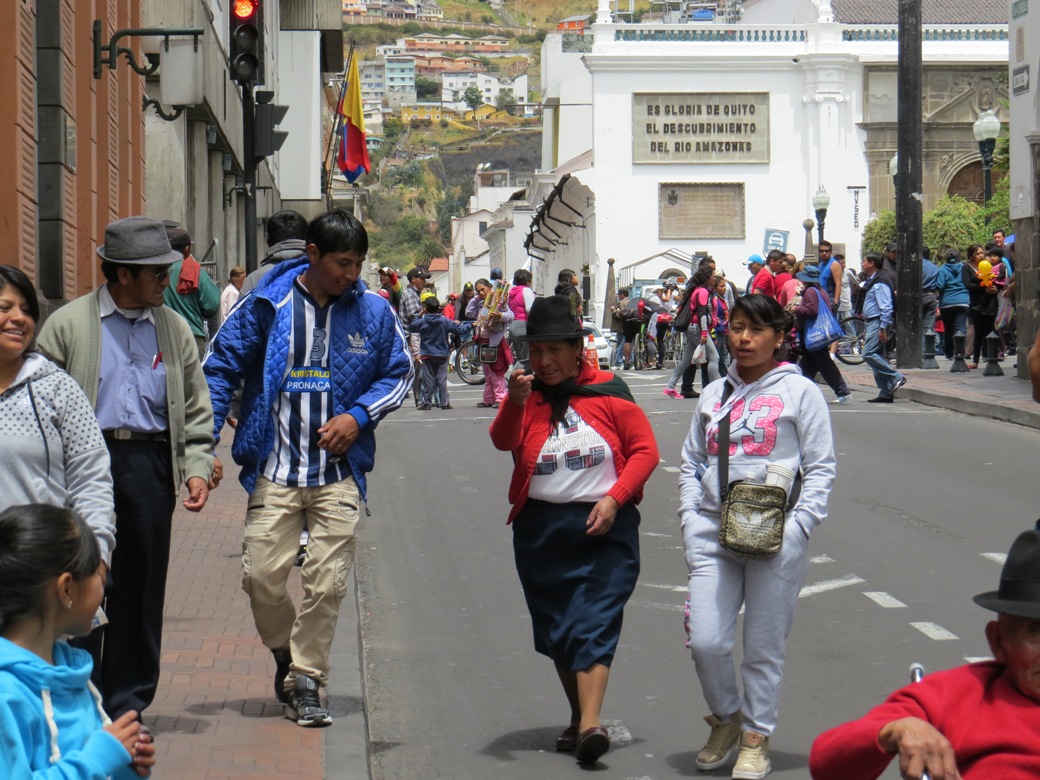 Ecuadoran families come out in droves for Sunday strolls.





By early afternoon the streets were packed.





People watching in old town Quito





Vendor selling espumilla, a very sweet meringue concoction made of fruit pulp, egg whites, and sugar, served in ice cream cones. I did not sample it.





Family hanging out in Plaza de la Independencia. My zoom lens let me take pictures unobtrusively.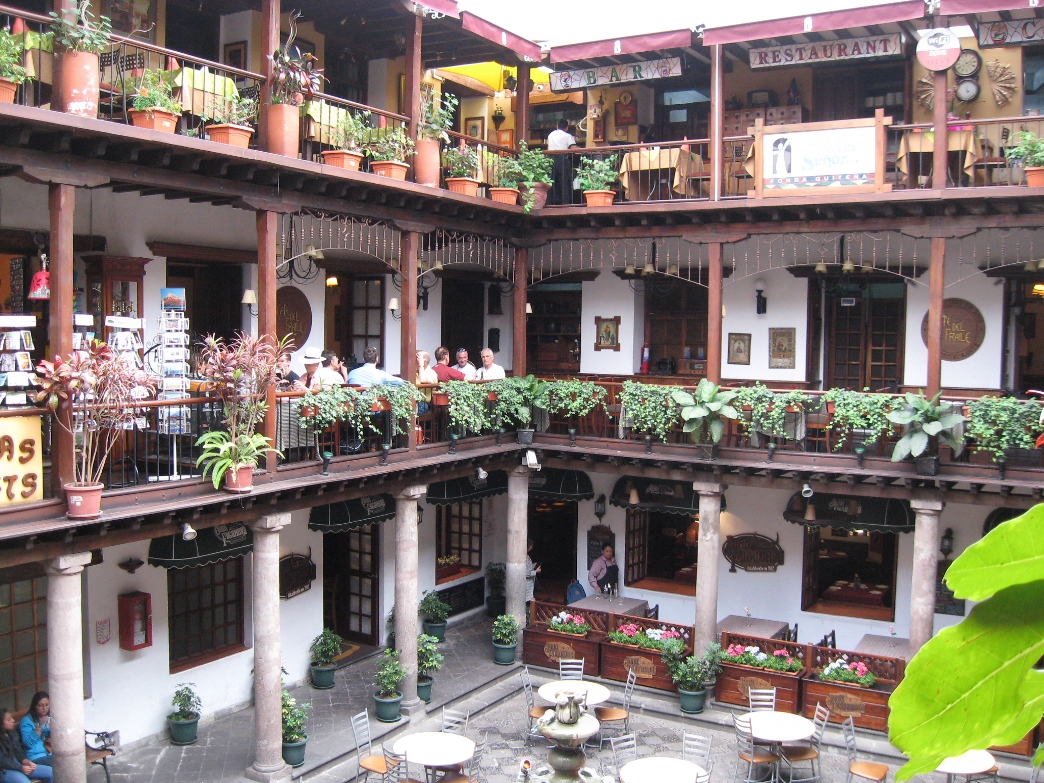 We all met up for lunch at Cafe Fraile, tucked on the second floor of a courtyard off the main plaza.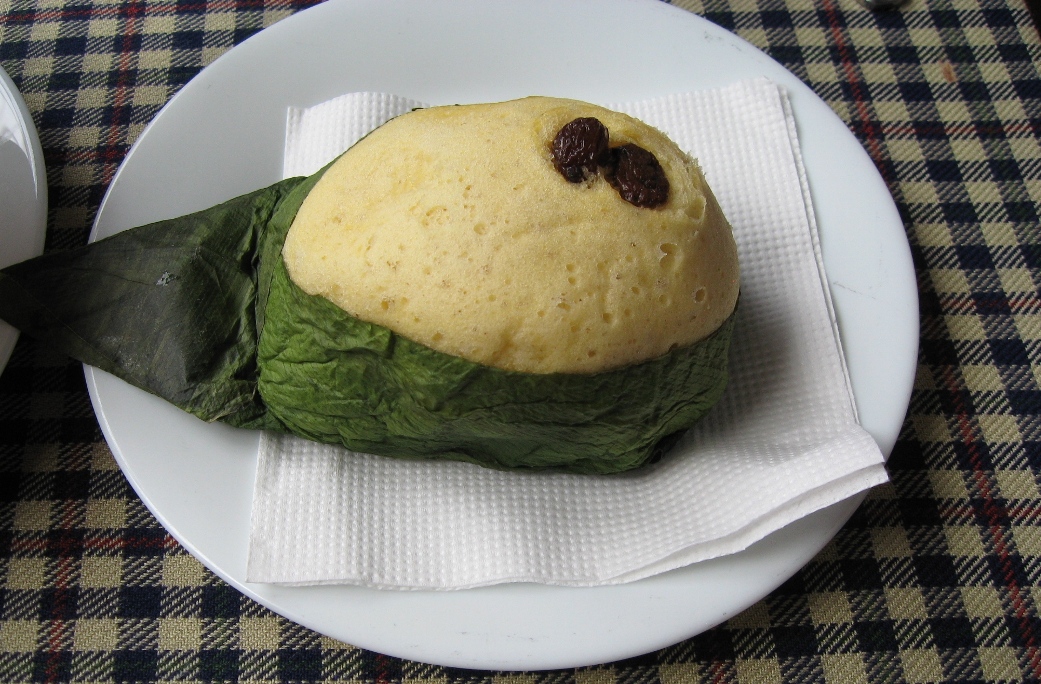 I tried quimbolito, a delicious steamed corn dumpling that tasted like fluffy cornbread.





That afternoon we were taken by bus to Chillogallo, about 10 miles south of downtown Quito, and moved into housing provided by the Tierra Nueva Foundation, our partner for the dental clinic.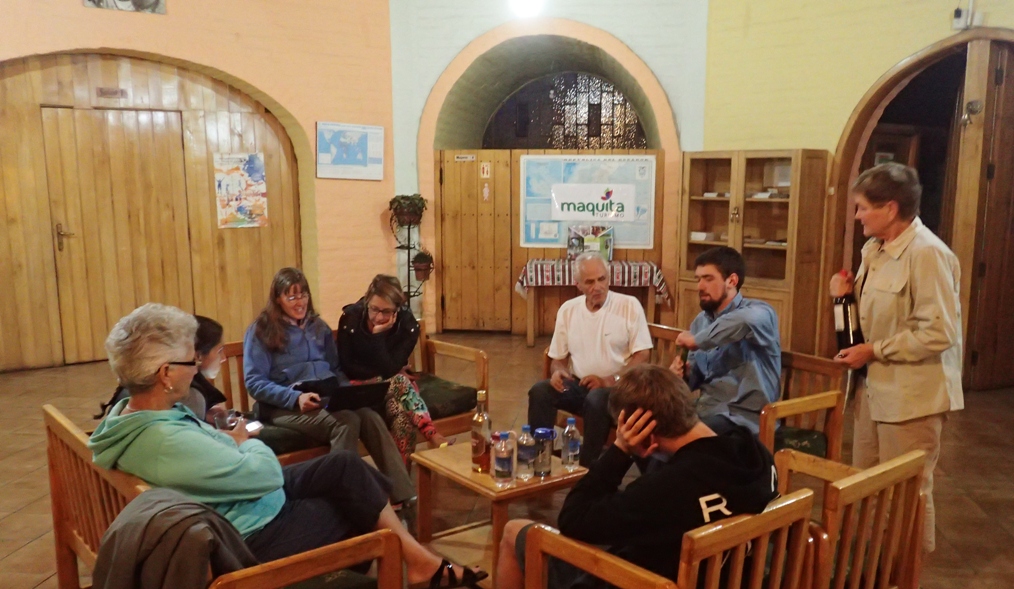 The common area had wifi.





The mostly delicious meals included quinoa soup and trout.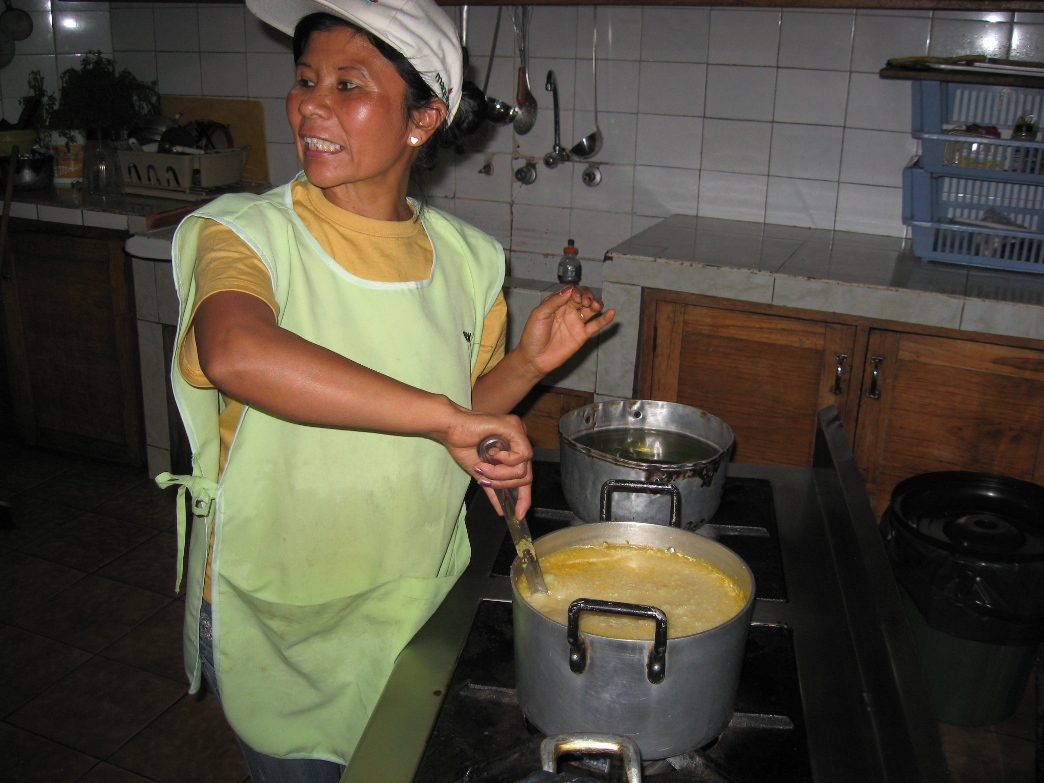 Maria, one of the cooks, stirring a pot of quinoa and potato soup (both ingredients are Ecuadoran staples).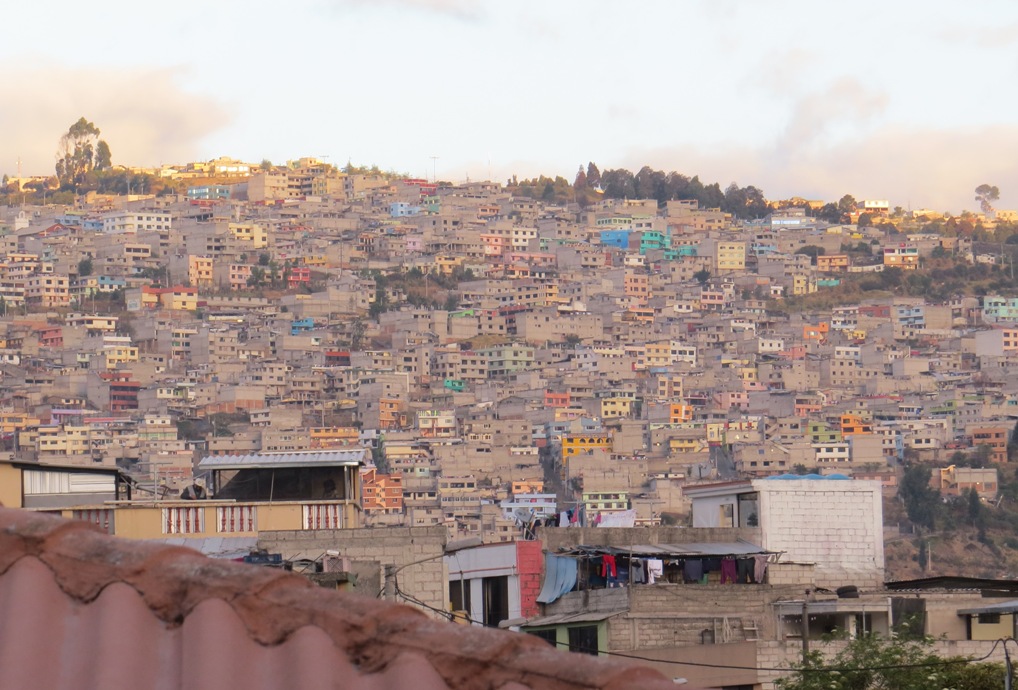 South Quito is crowded and poverty-stricken.





Teens hanging out in Chillogallo



The Dental Clinic
Tierra Nueva provided space in a community center in the town of Santo Domingo Cutuglagua, about sixteen miles south of downtown Quito. In four days, the four dentists saw 284 patients and performed 143 extractions, 139 fillings, 50 Cleanings, 35 fluoride treatments, 141 sealants, and eight stainless steel crowns.


Each morning patients were lined up waiting for our arrival. They had bought tickets for $1, good for one of the four days of the clinic. (Ecuador uses American dollars.)





Unpacking the dental supplies. It took about an hour to get the clinic up and running.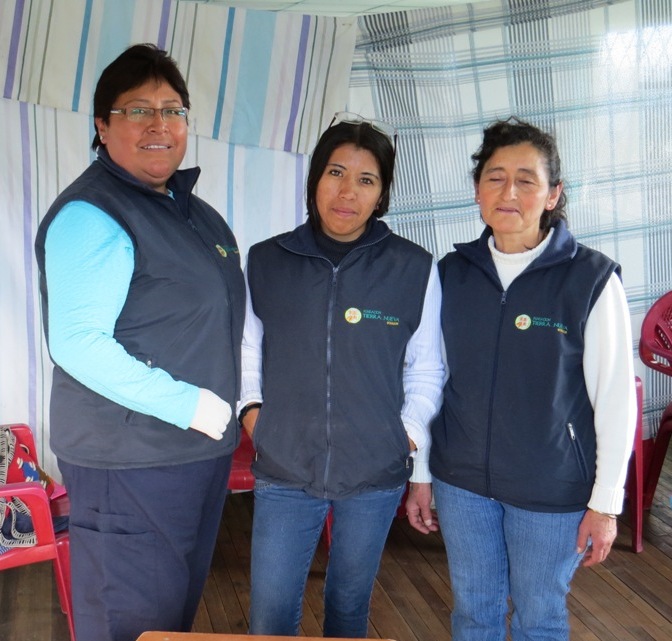 Marielena, on the left, is the Tierra Nueva community outreach coordinator. The other women are "promotoras," volunteers who organize medical outreach services and teach basic health care and nutrition in their communities.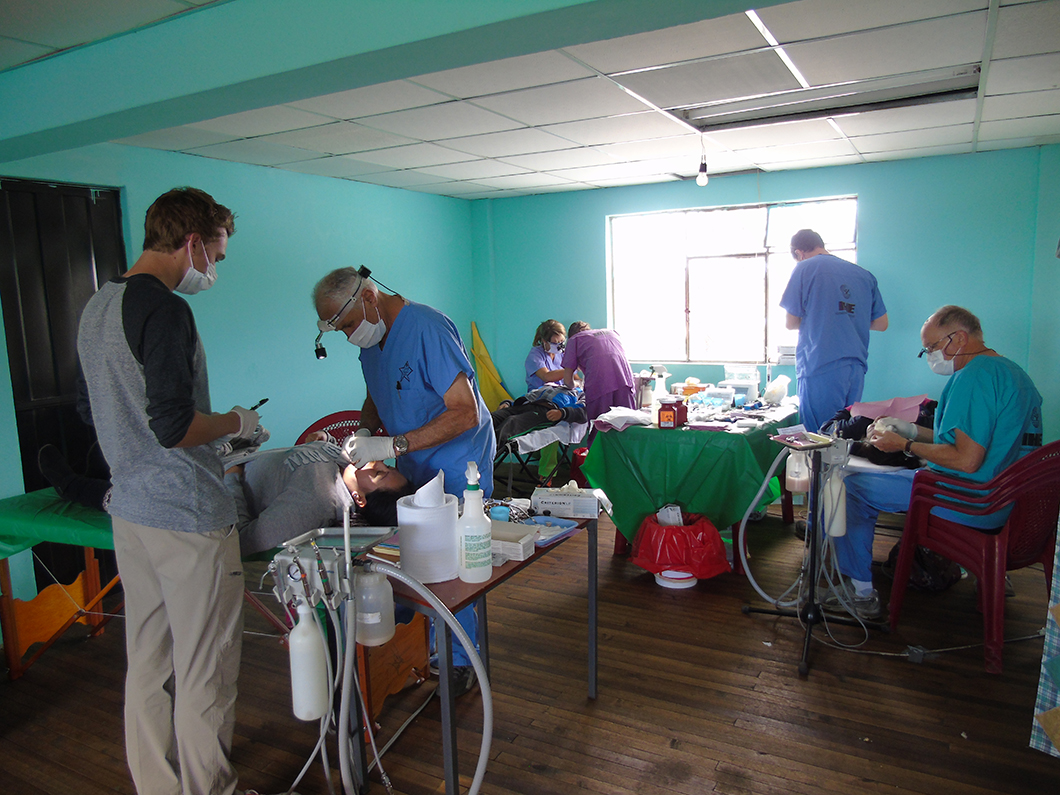 The promotoras provided furniture for the clinic, including portable dental chairs. (Photo courtesy Tierra Nueva.)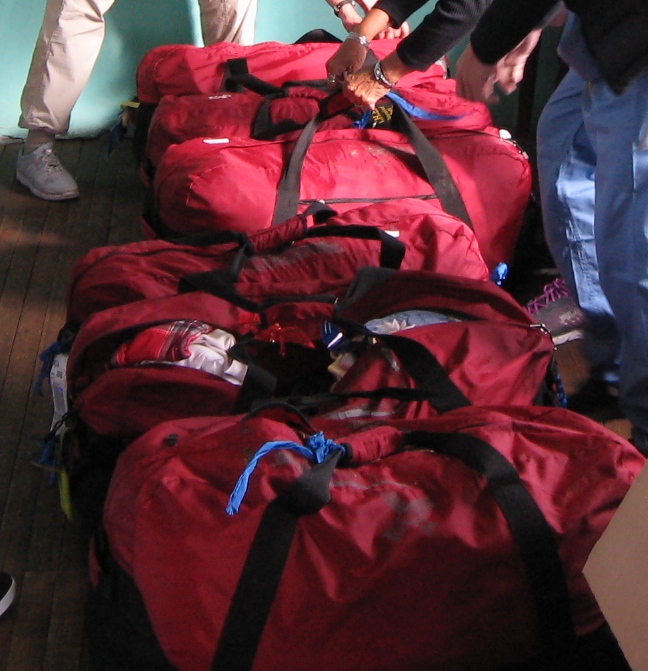 Remember how you got to pick something from the treasure box at the dentist when you were a kid? IHE brings red bags filled with donated toys, shoes, and clothes, and after the patients are done, they can pick a treasure.





The treasure store. Shoes are the most popular item.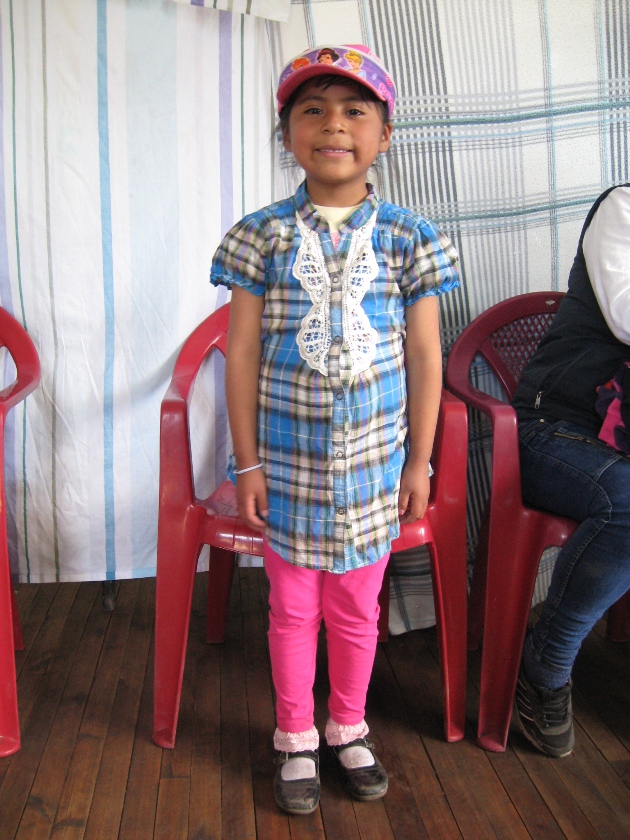 Young patient showing off the dress she chose from the store.





The clinic waiting area.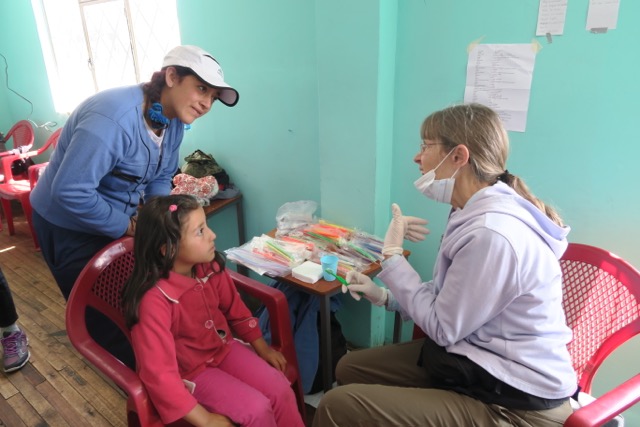 My job was to talk to each patient about the importance of oral hygiene, and show them how to brush their teeth.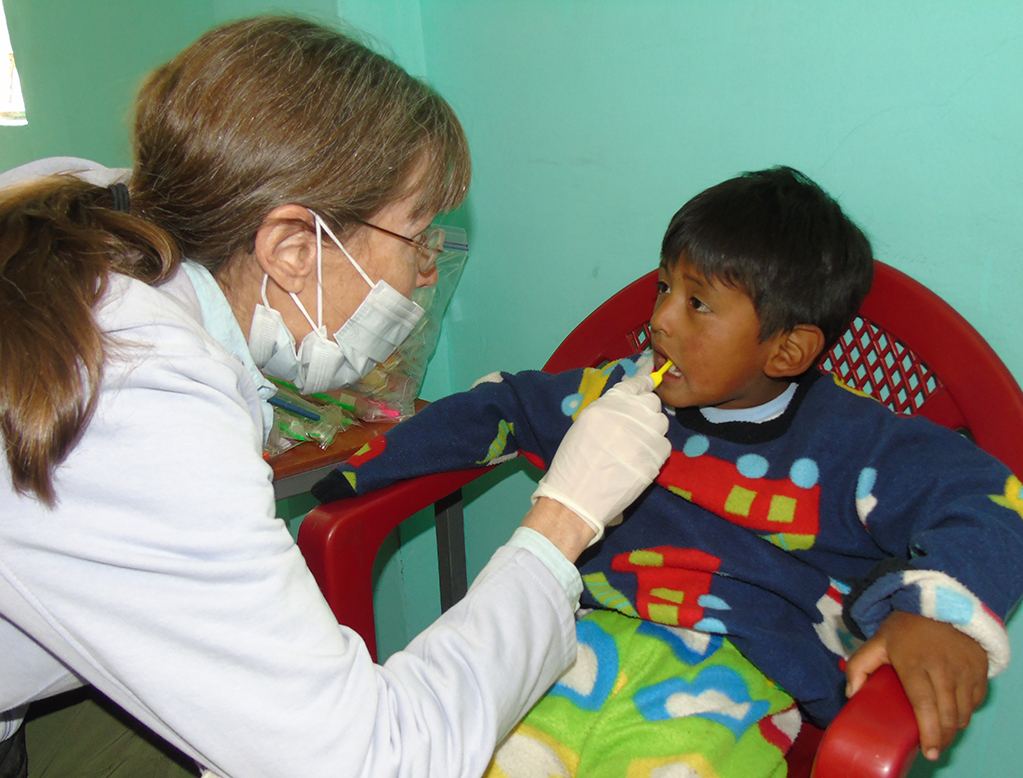 Each patient received a toothbrush as well. Evidence shows that education helps improve dental health. (Photo courtesy Tierra Nueva.)





After their hygiene lesson, Jack (left) checked each patient, decided what treatment they needed, and administered local anesthesia. His helper, Cameron, is a 17-year-old high school student from Oregon, and a family friend of Jack's. What a cool experience for a high school kid! He said it was "life changing."





Brandi working on a young girl, whose cousin holds her hand to comfort her.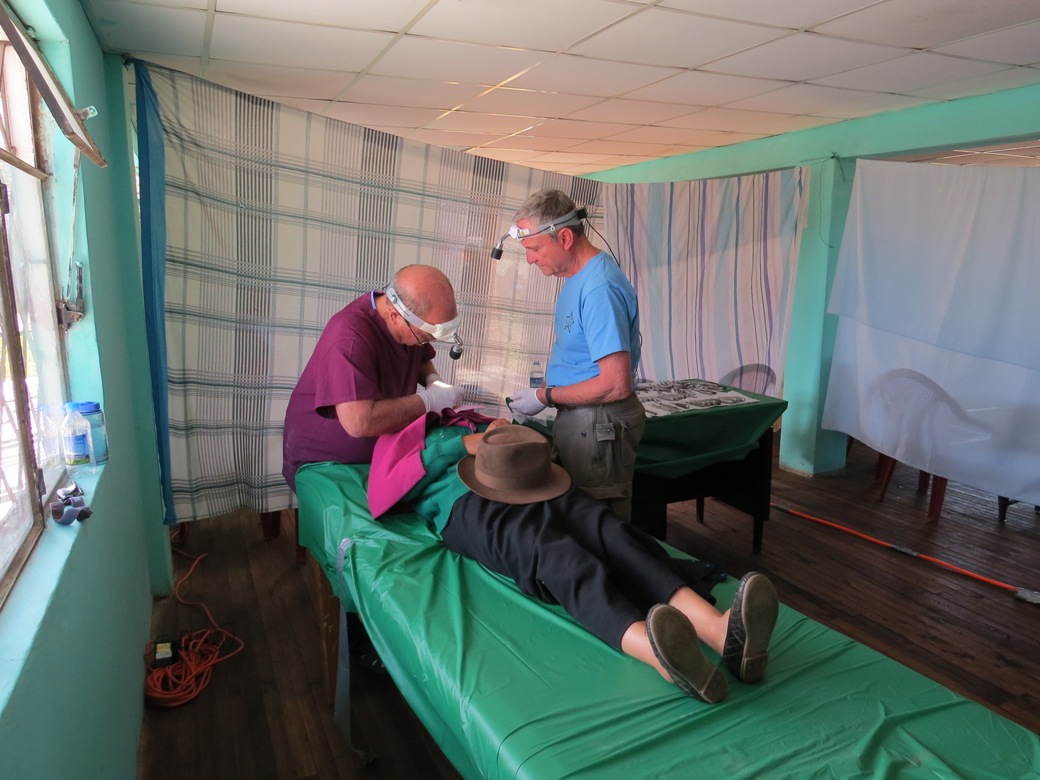 Brad was in charge of extractions, with assistance from Mike.





Clinic patients





More patients





This girl happily showed off her repaired front tooth. She had chipped one of them.





The child on the left is three-year-old Dilan. An extraordinarily sociable, happy, and intelligent little boy, we all fell in love with him.





Dilan came to the clinic every day (his mom had bought four tickets, because she needed a lot of work done). Every day he ran up and gave us big hugs.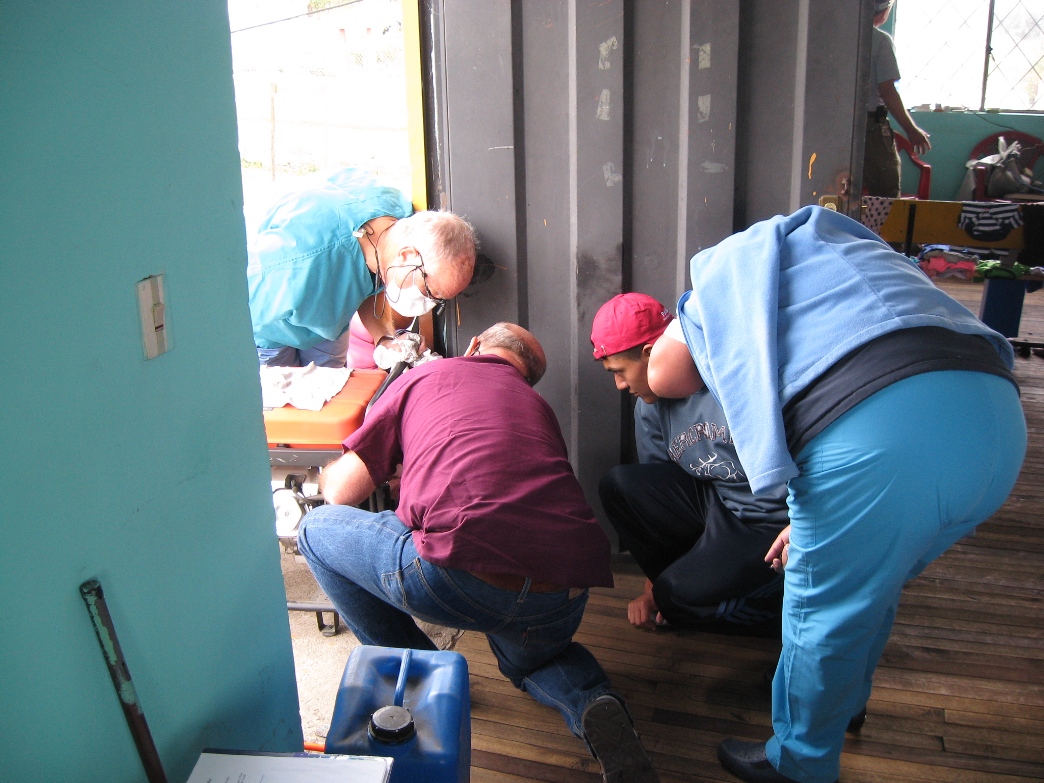 On our second day, heavy winds caused a power outage. It took about half an hour to get the crotchety generator up and running.





Ellen was in charge of sterilization. She and Mike celebrated their 46th anniversary on the trip.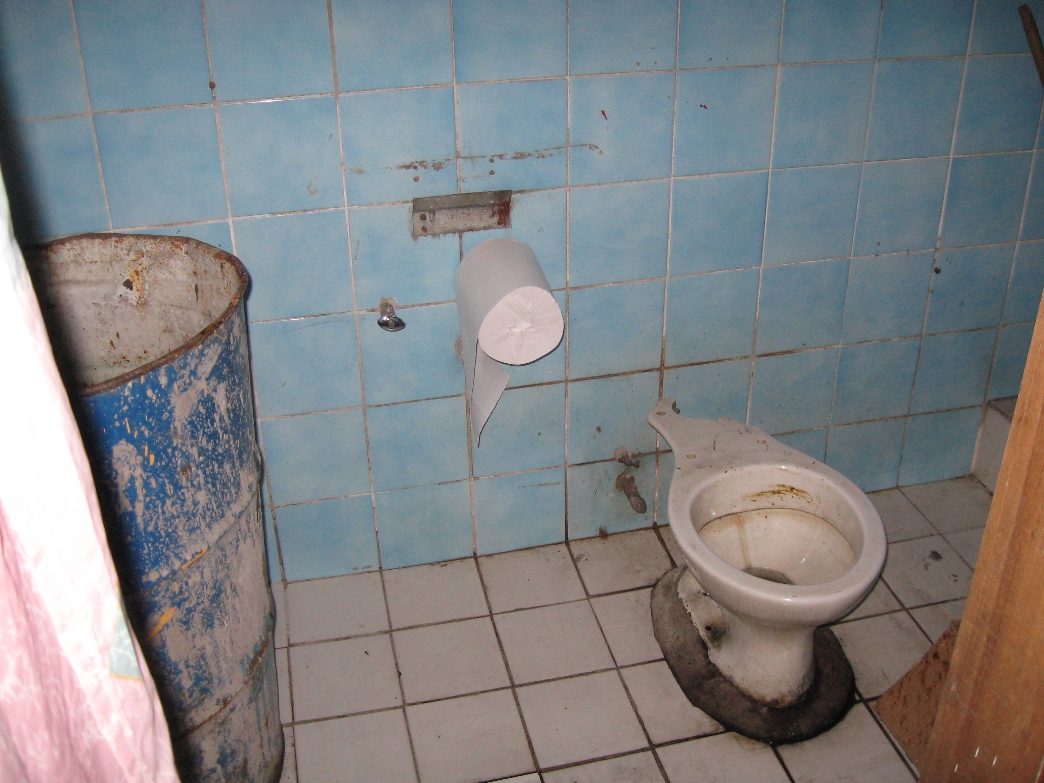 The bathroom. You flushed the toilet with a bucket of water. Paper goes in the trash to avoid clogs.





The town of Santo Domingo has electricity but no running water or sewage system. (Which begs the question of where the waste from the above toilet went...)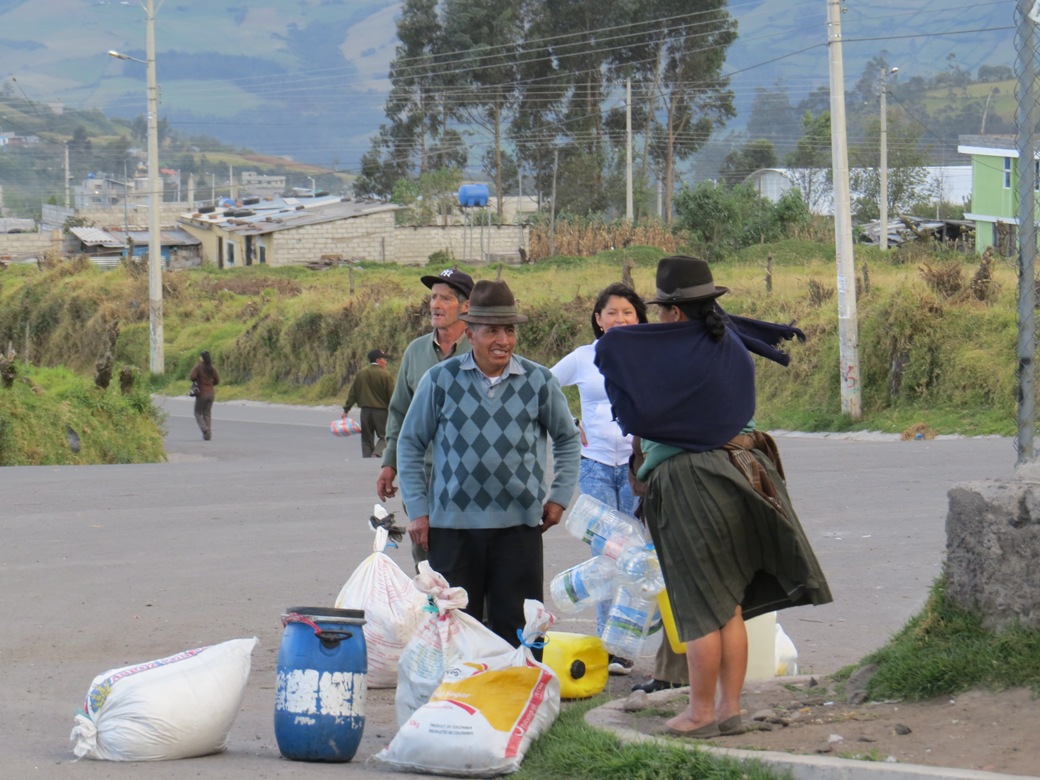 Locals waiting for the bus in Santo Domingo





Kids on the community center playground





Cool dudes hanging out at the community center





Santo Domingo is surrounded by farmland.





19,347-foot Cotopaxi is about 15 miles south of where we were working. The volcano had simmered down by the time we arrived, but was still emitting a steady cloud of steam.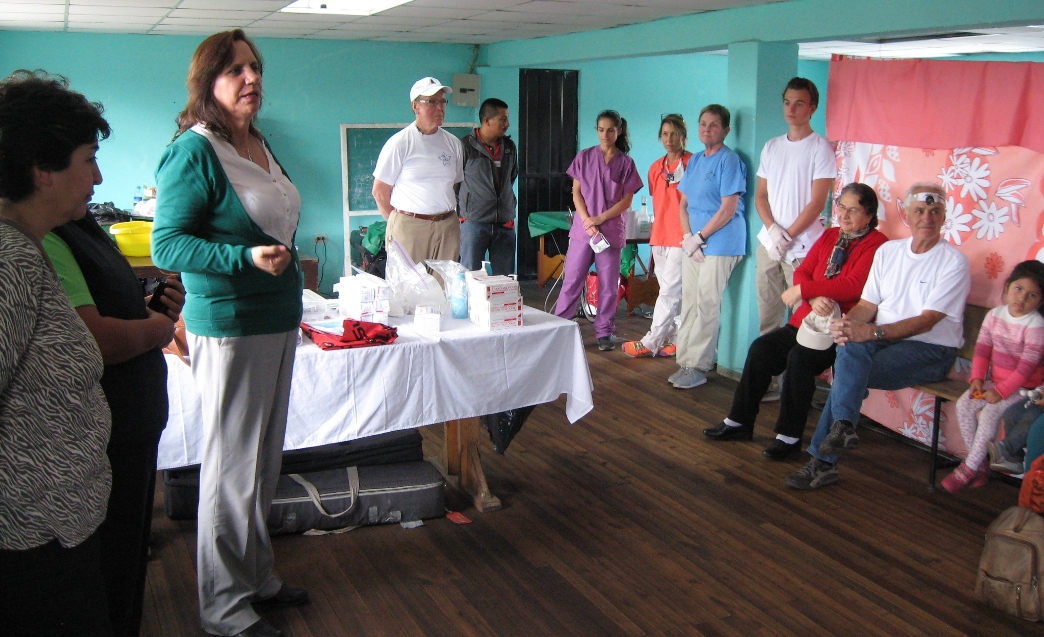 On our last day, we received a visit from the executive director of Tierra Nueva. She spoke excellent English, and impressed us all with her competence, leadership, and passion. She gave a wonderful speech about Tierra Nueva's mission to provide health care (and daycare) to underserved people in south Quito.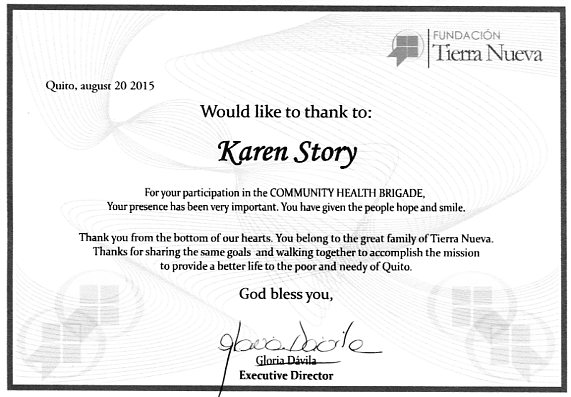 She presented each of us with a certificate of thanks.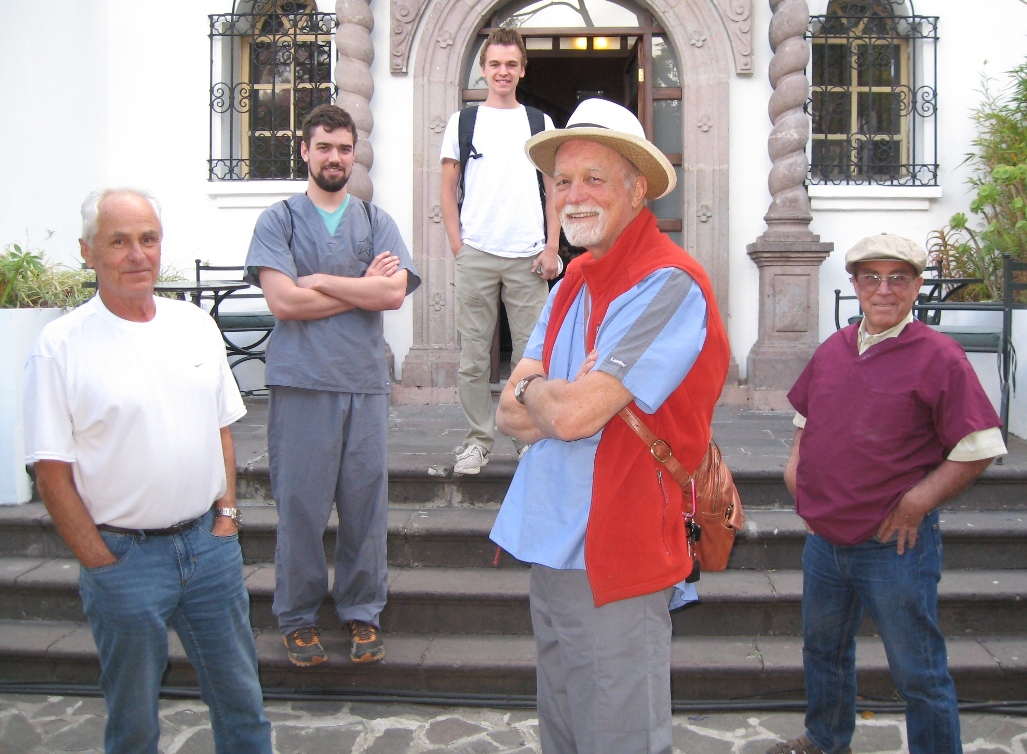 We packed up and headed back to the hotel in Quito, tired and happy. In front are dentists Jack, Scott, and Brad. In back are Daniel (Scott's son), and Cameron.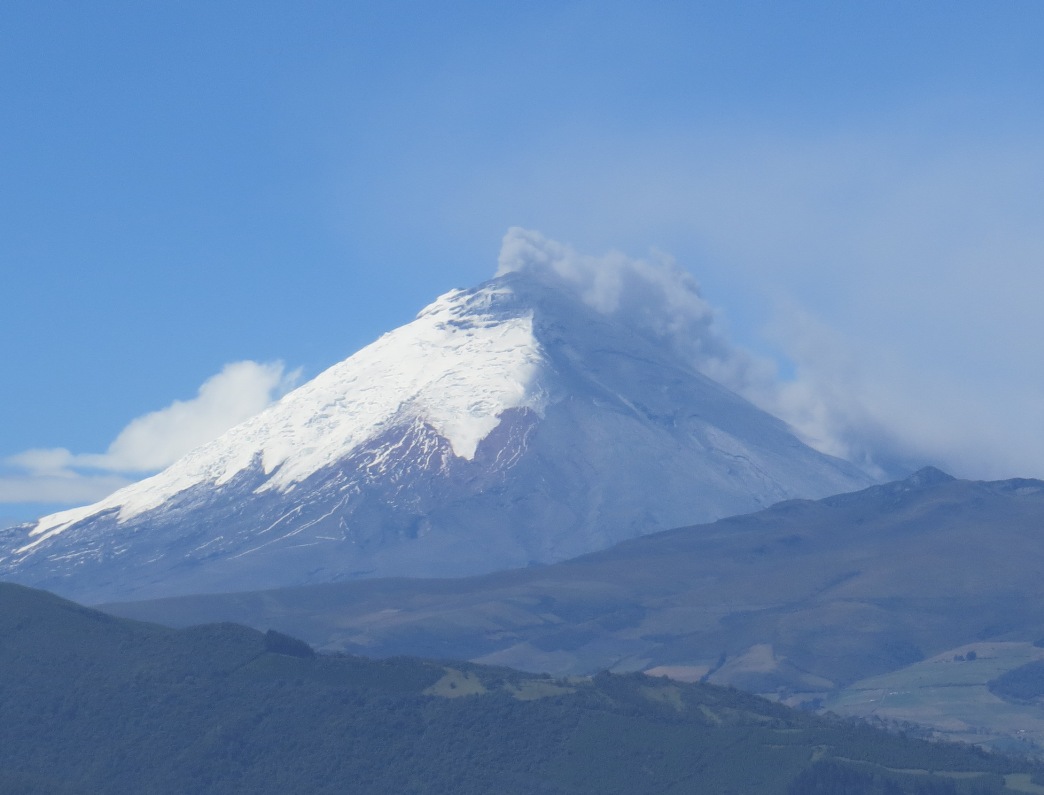 Meanwhile, Cotopaxi had begun erupting again.





We had spectacular views of ash rising high into the air.



The Amazon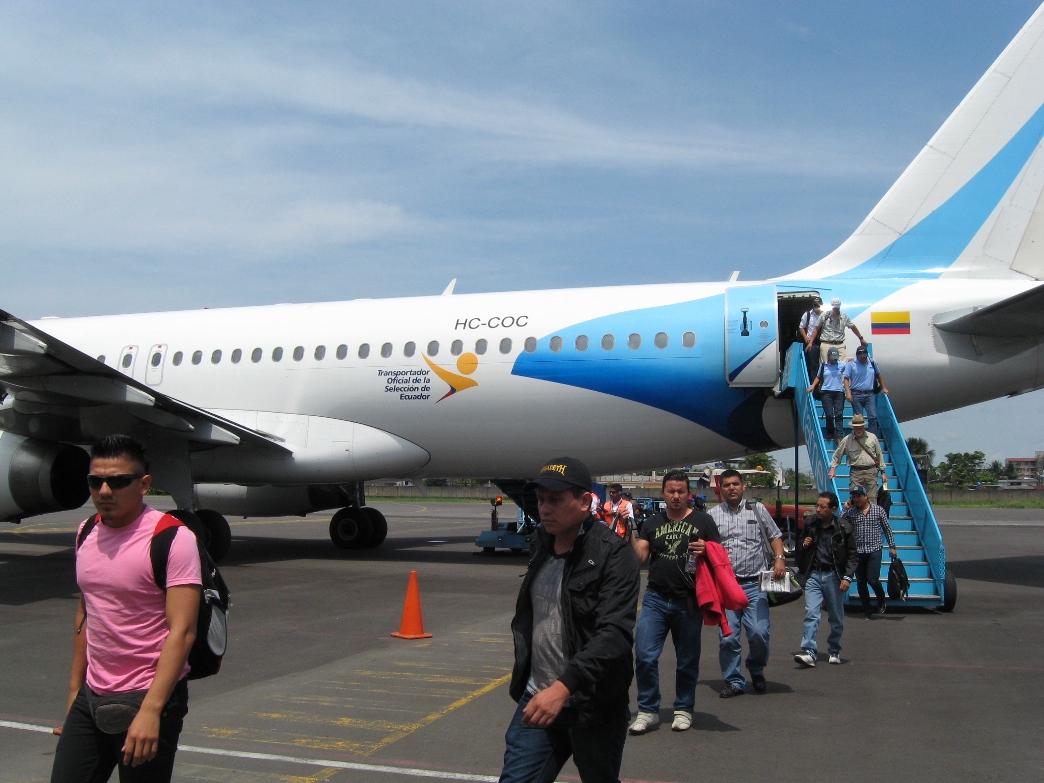 Luckily the eruption did not affect air travel, and we were able to catch our 35-minute flight to the town of Coca, in the Amazon basin.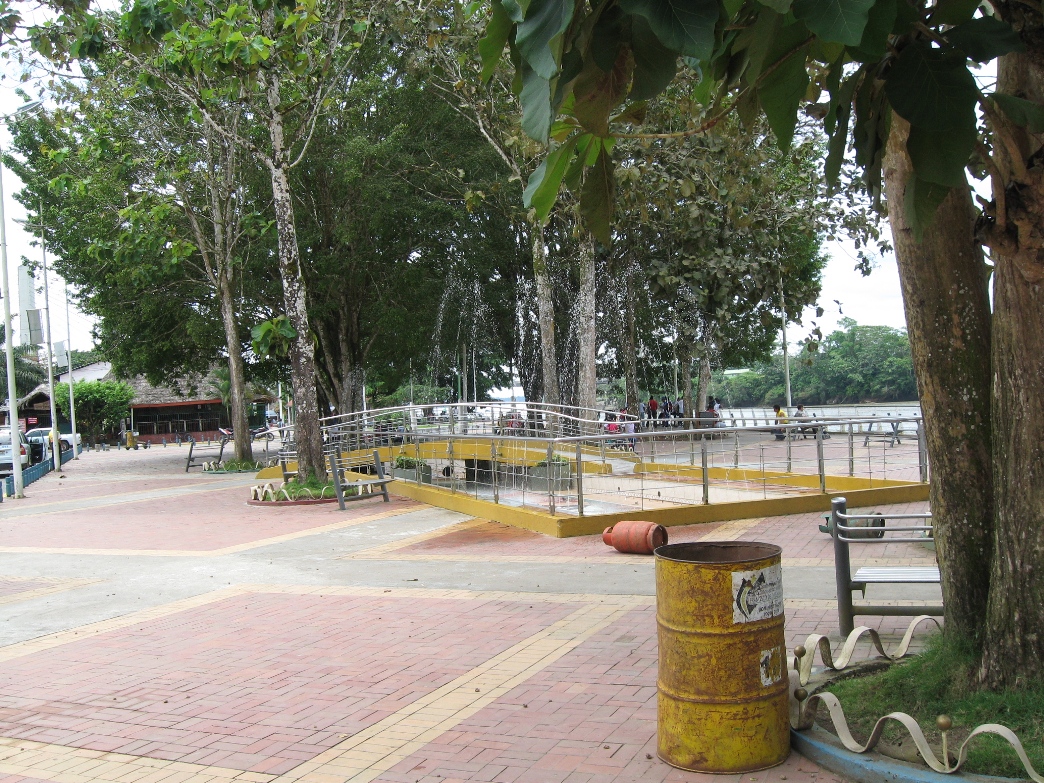 The Coca waterfront. The city is a hub for both oil exploration and ecotourism.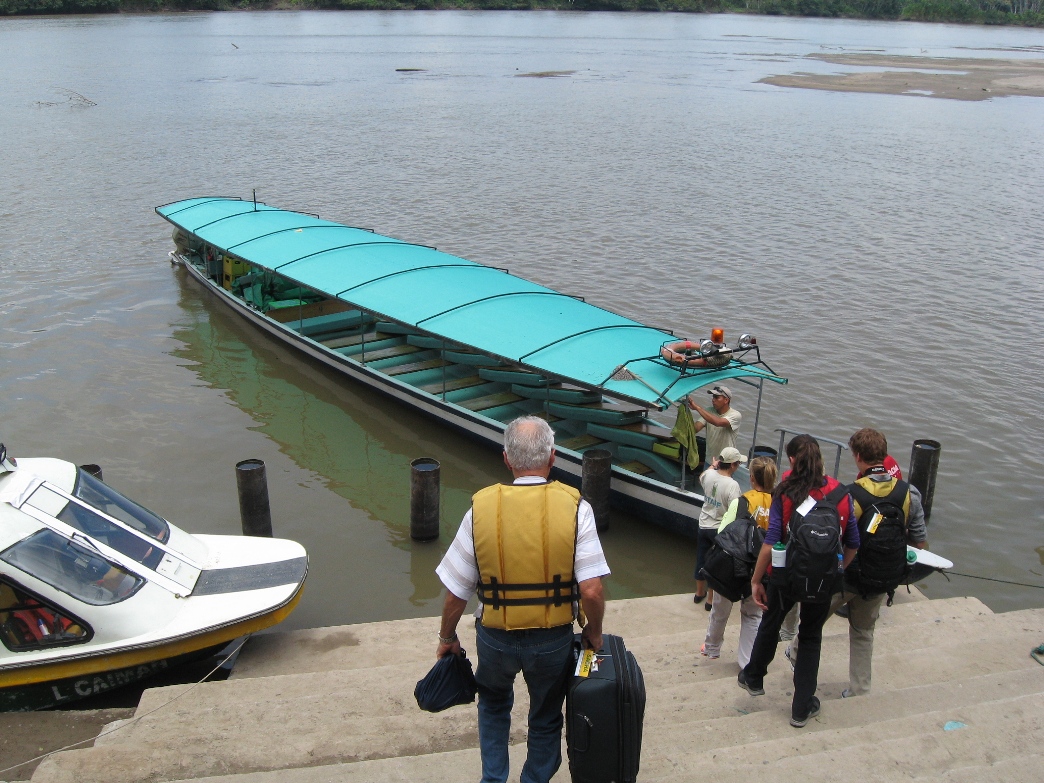 We climbed on this motorized canoe for a two-hour journey down the Napo River to Sacha Lodge. The Napo is a tributary of the Amazon River. It's shallow and there are many logs, so it takes skill to navigate.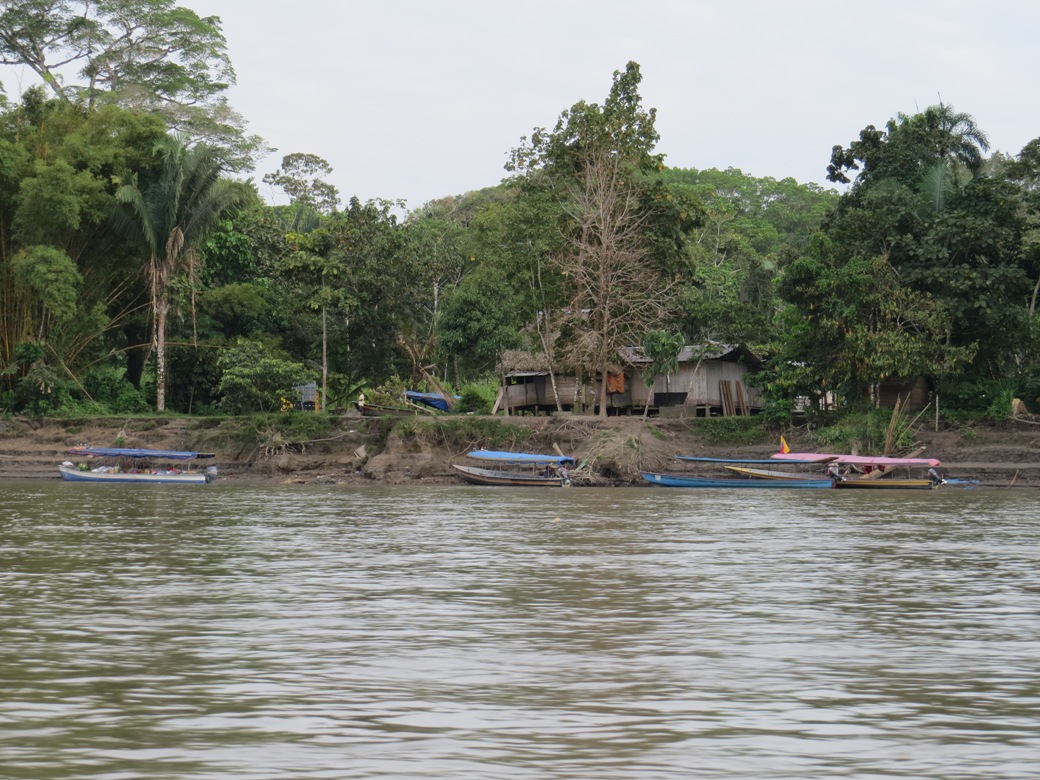 We saw widely-spaced family compounds along the river.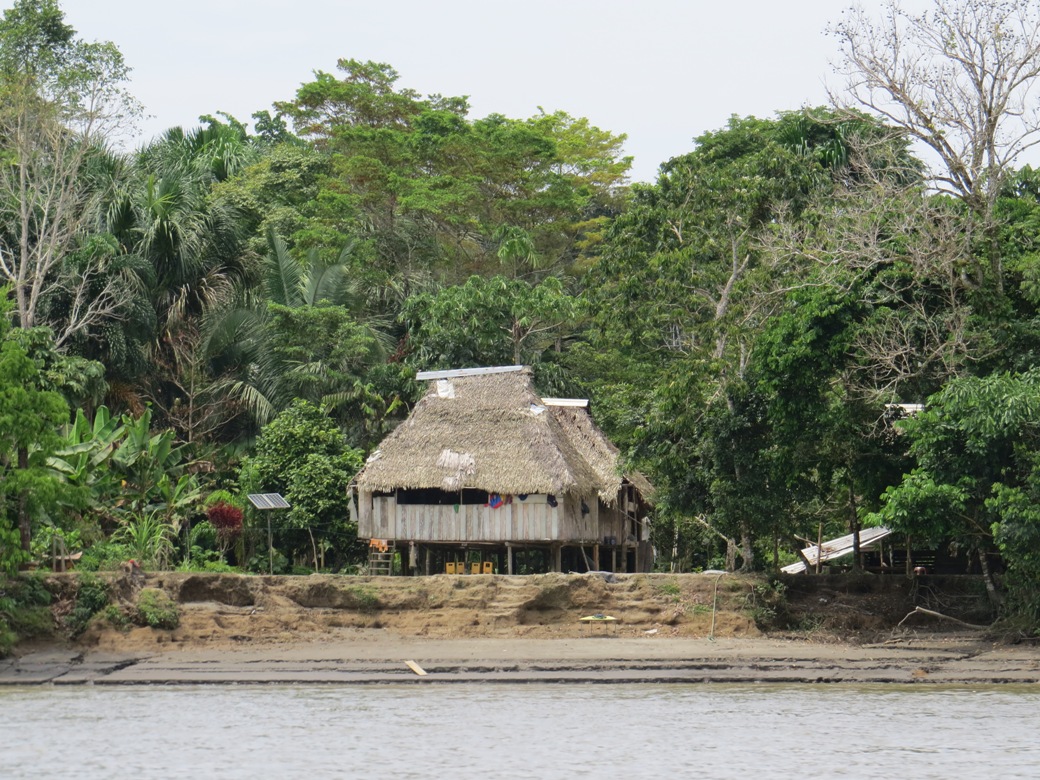 This one has a solar panel.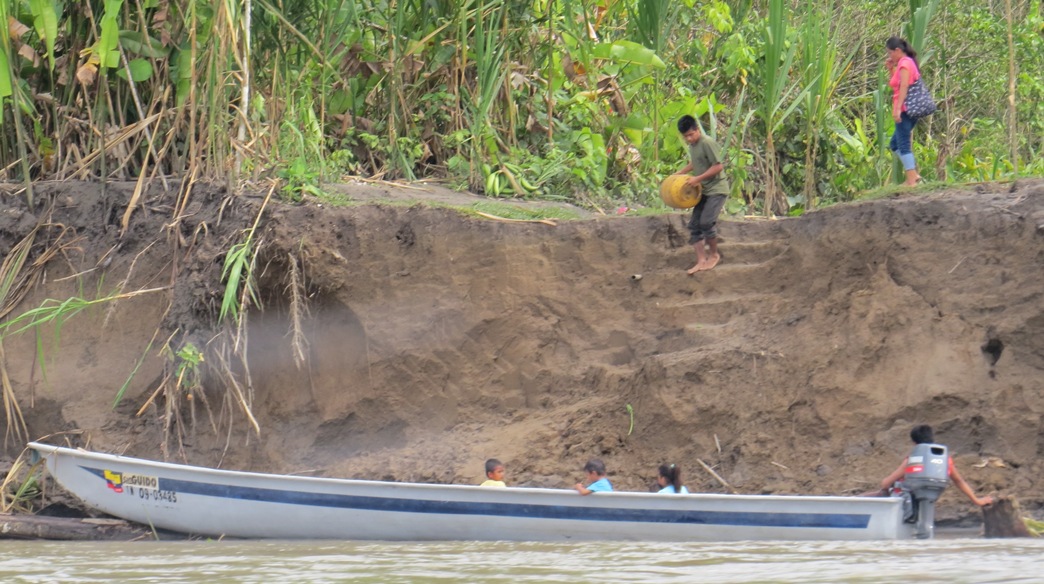 Climbing into the "family car" to run errands. There are few roads or trails, and most travel is by boat.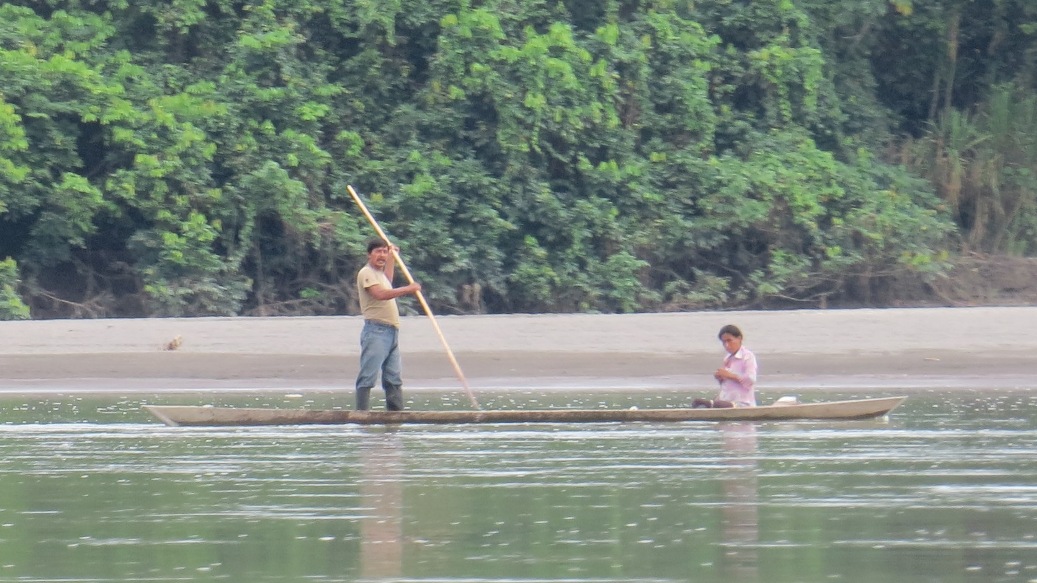 The shallow river can be navigated with poles.





Young children are capable of handling boats all by themselves.





Two young boys in a canoe





Oropendola weave nests that look like a tennis ball in a sock. These colorful birds make a variety of charming noises, one of which sounds like a water droplet with reverb.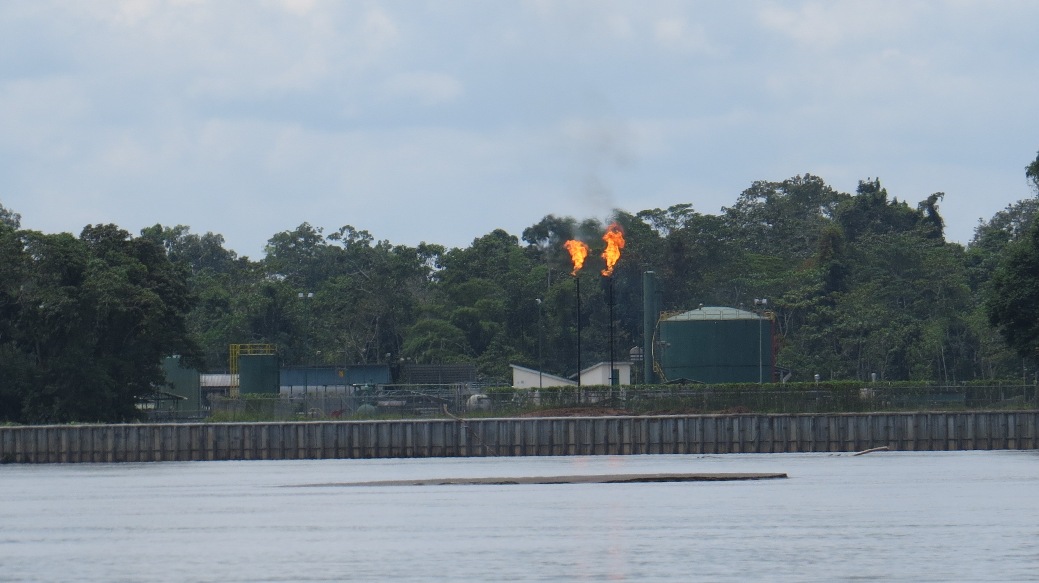 We also saw these flare stacks for burning off flammable gas, a byproduct of oil extraction. Ecotourism can help protect the forest while providing non-oil industry jobs.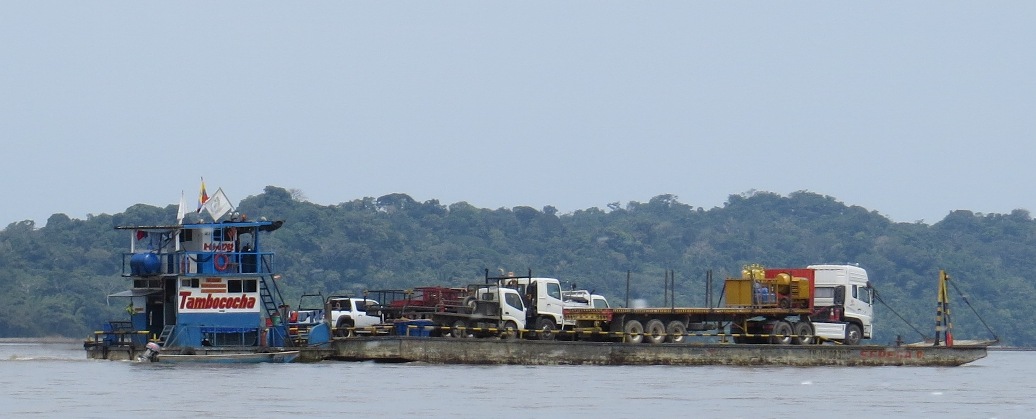 Barge hauling oil equipment down the river.





Oil company execs travel up and down the river in these high-speed boats with tinted windows.





Arriving at Sacha lodge. With over 5000 acres, they say they are the largest private reserve in the Ecuadoran rainforest. Their goal is to protect the rainforest by providing jobs and educating visitors.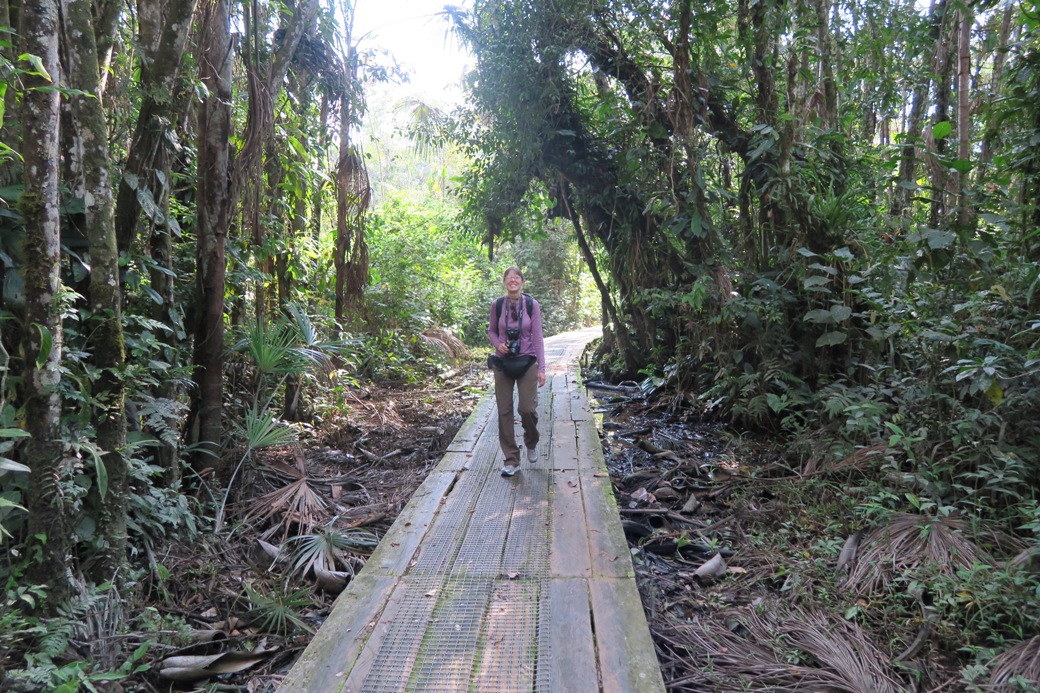 After disembarking the motorized canoe you walk one mile on a raised boardwalk through the warm, humid jungle. I found the humidity less uncomfortable than I expected. It was in the low 80s during the day, and cooled down nicely at night. I never saw or got bit by a single mosquito. We were told the lack of mosquitoes is due to the acidic (tannic) water.





Then we climbed into small canoes and were paddled down a lovely channel...






...and across a small lake to the lodge.






This map shows the route from the river to the lodge. The gray line is the boardwalk.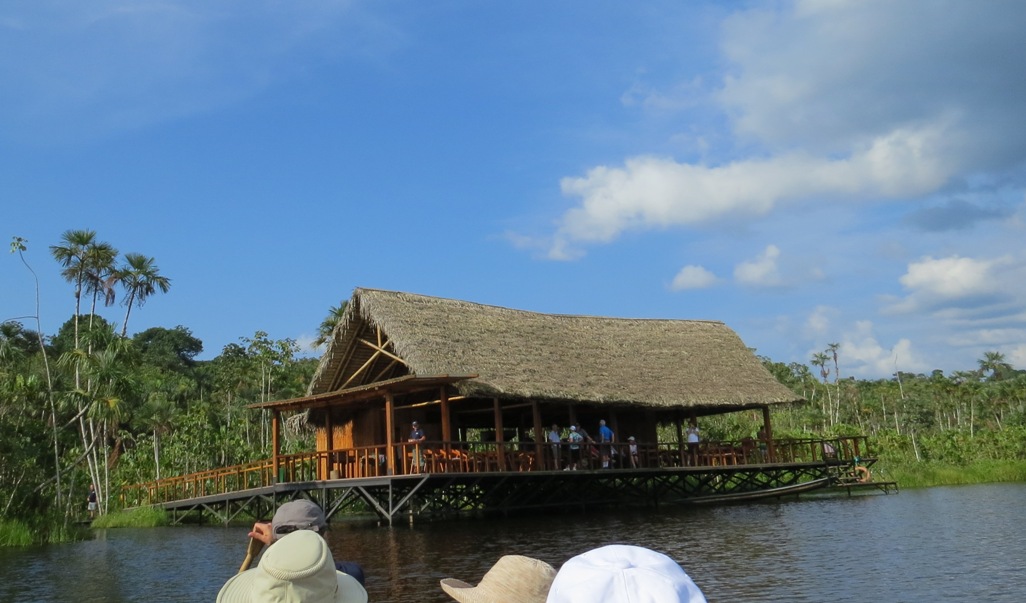 This structure was called the "balsa," and is where we ate breakfast and lunch, hung out in the afternoons, and went swimming.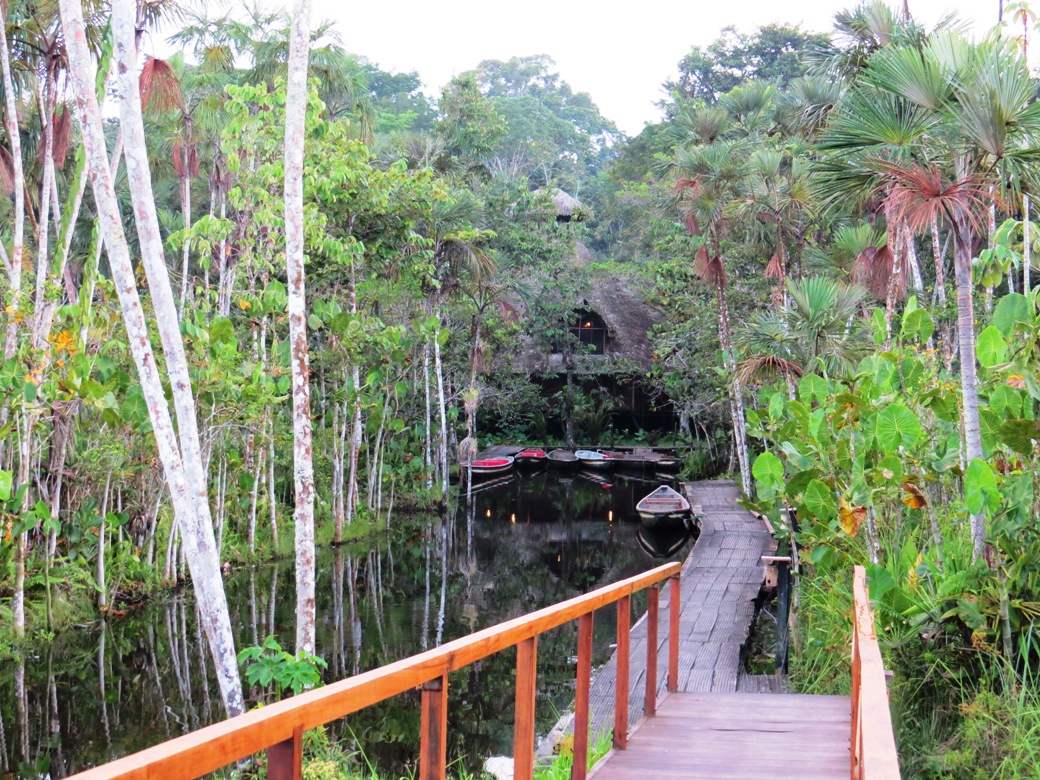 From the balsa you walked to the dinner hall (visible ahead) and beyond to the cabins, where your suitcase was magically waiting.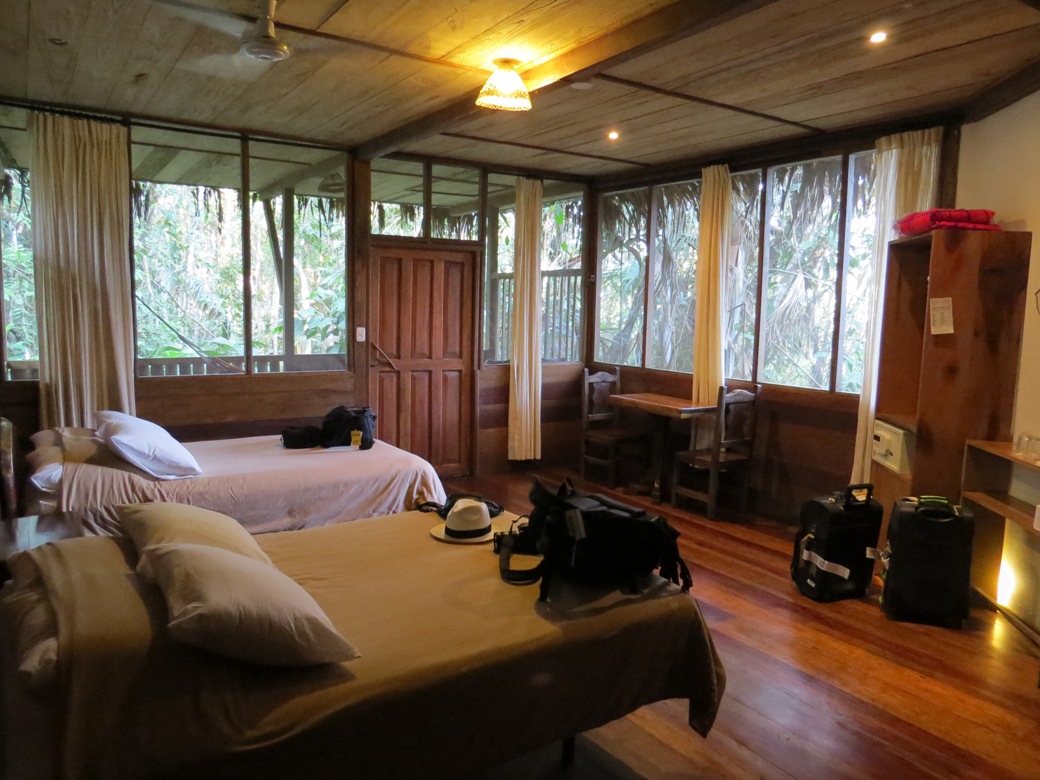 The cabins were comfortable and private. The "windows" are actually screens, so you feel like you're sleeping in the jungle, but no critters can get in. The best part was hearing the jungle noises at night.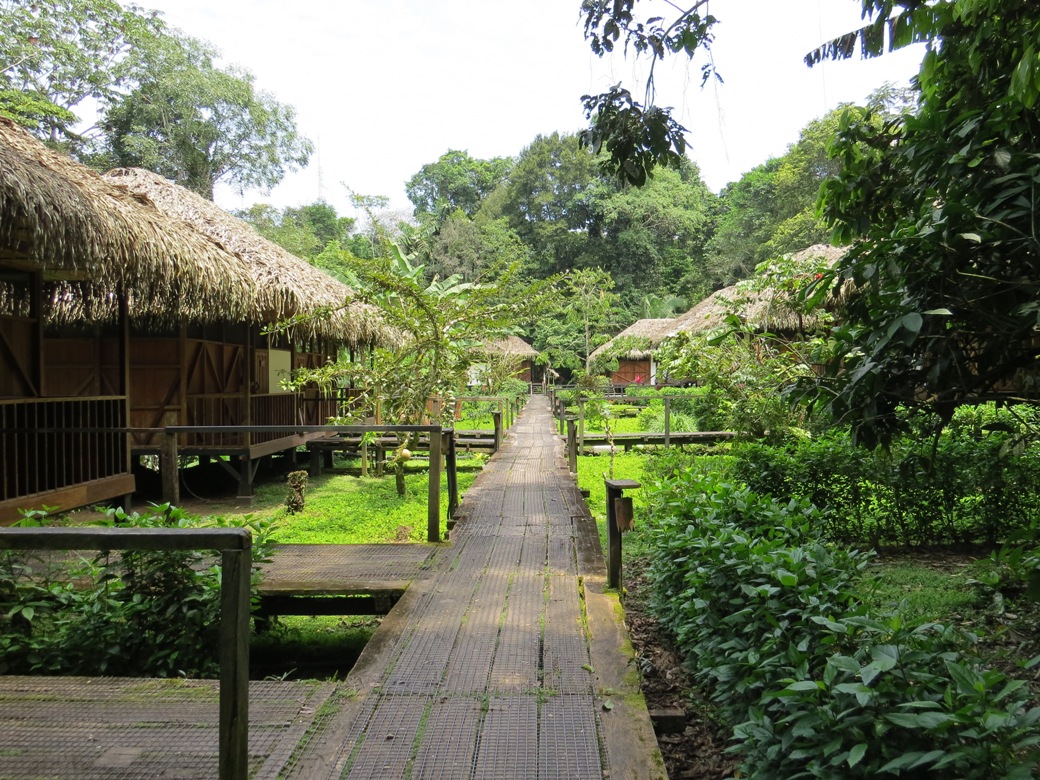 There are 26 cabins. The lodge was about half full when we were there. It cost $900 for three nights, which included transportation from Coca, and all meals, guides, and excursions. Other lodges in the area offer similar packages at similar prices. I think there may be more rustic options that are a bit cheaper.





Breakfast and lunch were served on the balsa.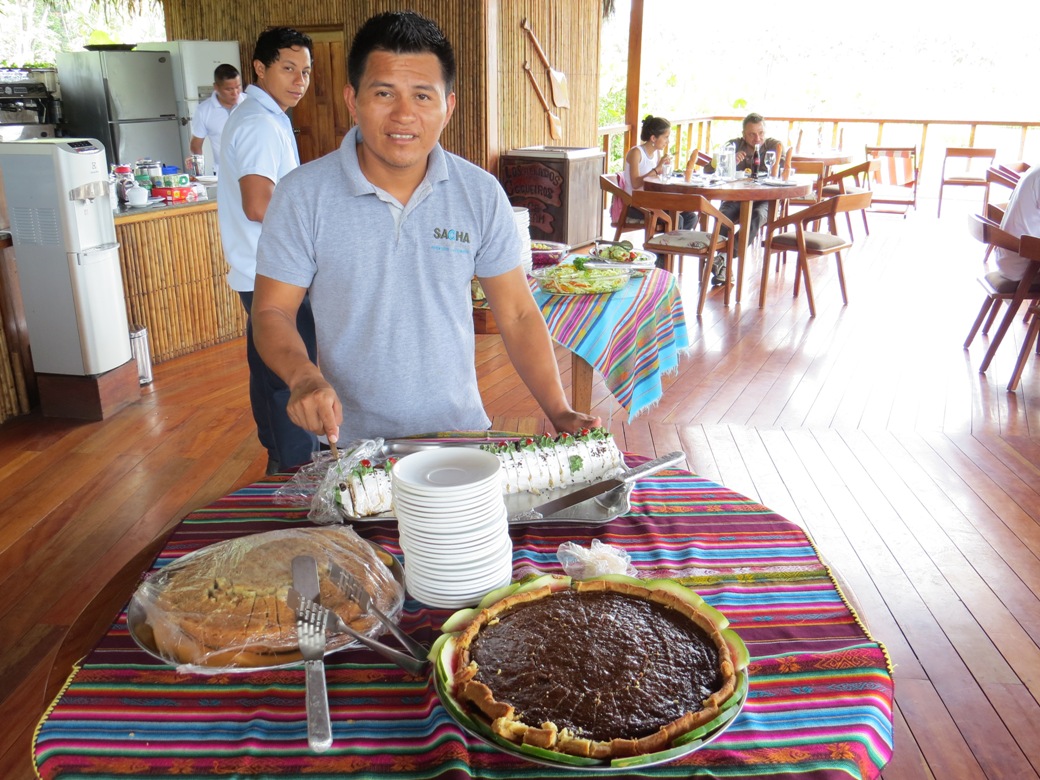 Meals were buffet-style, voluminous, and delicious. There were always three desserts!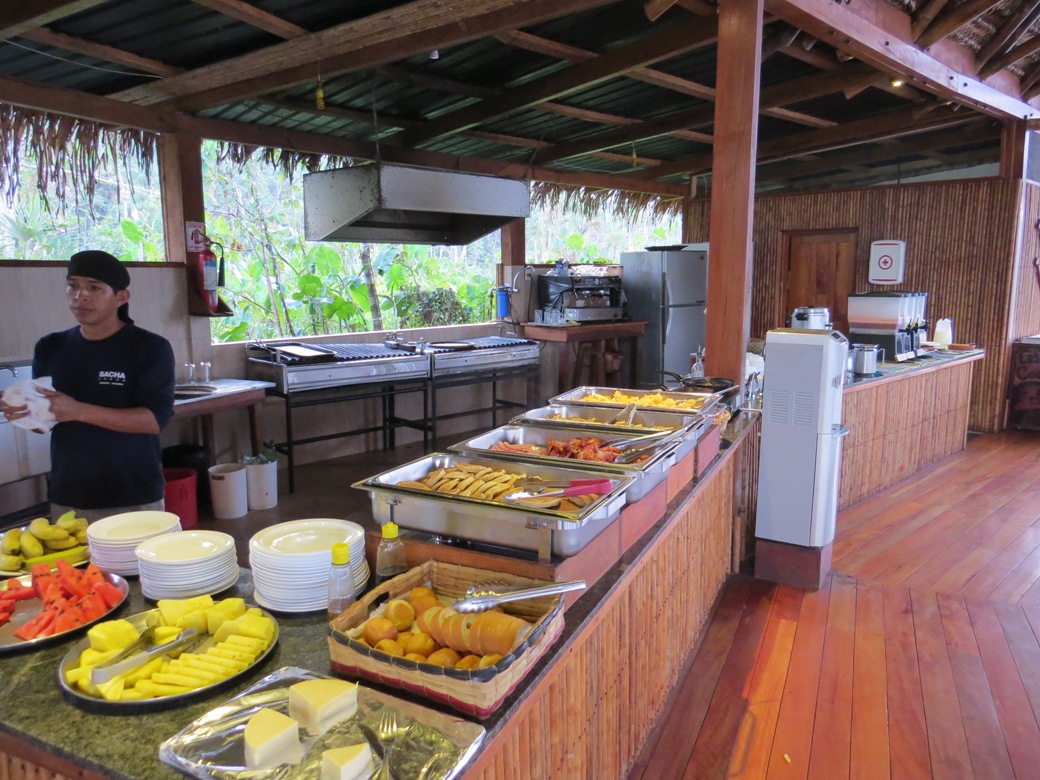 To my great delight, breakfasts included fruit, yogurt, and granola.





Sacha lake at sunrise. They woke us early for excursions, as animals are most active in the cooler hours. (Note that on the equator there are only 12 hours of daylight year-round, from 6 am to 6 pm.)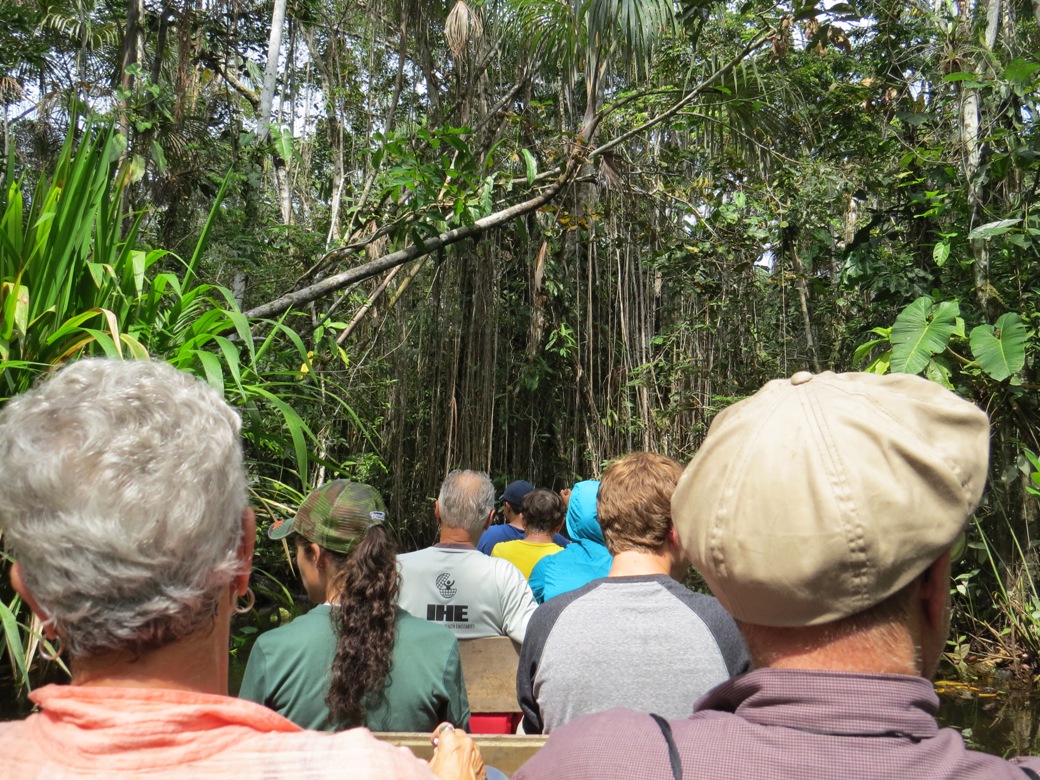 Our first excursion was a 45-minute canoe ride down a narrow waterway. The vine-like ropes hanging from the trees are actually aerial roots.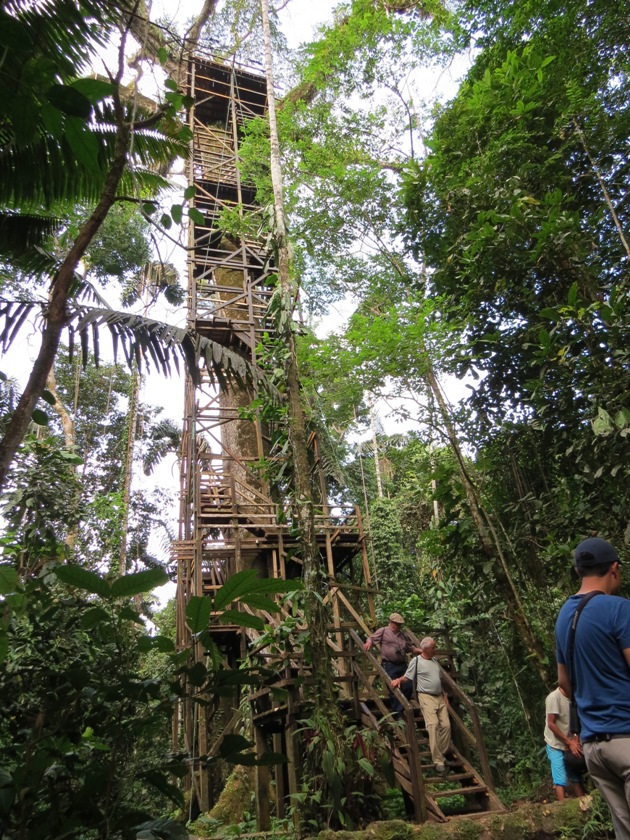 Our destination was this wooden tower built around a kapok tree.





The tower was 120 feet tall, and I was scared, but I made myself go up. I wasn't going to come all this way, and pay all this money, and not see the view!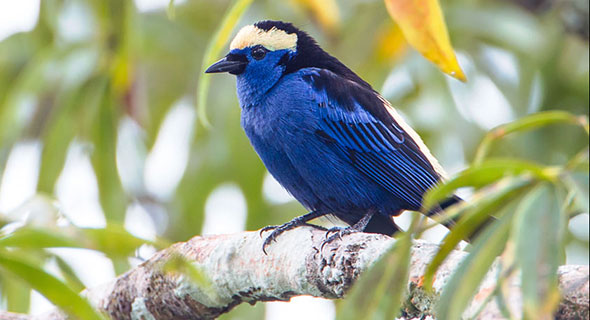 With binoculars and a spotting scope we were able to see some beautiful birds, including this opal-crowned tanager (photo courtesy Cornell University).





Next we went on a short walk with our two guides. Daniel, left, has a degree in ecotourism and spoke excellent English. Pancho spoke Kichwa (Quichua) and Spanish and grew up in the jungle. He was an expert tracker and animal spotter, and showed us many interesting things in the forest, including this dragon's blood tree, whose red sap has many useful medicinal properties.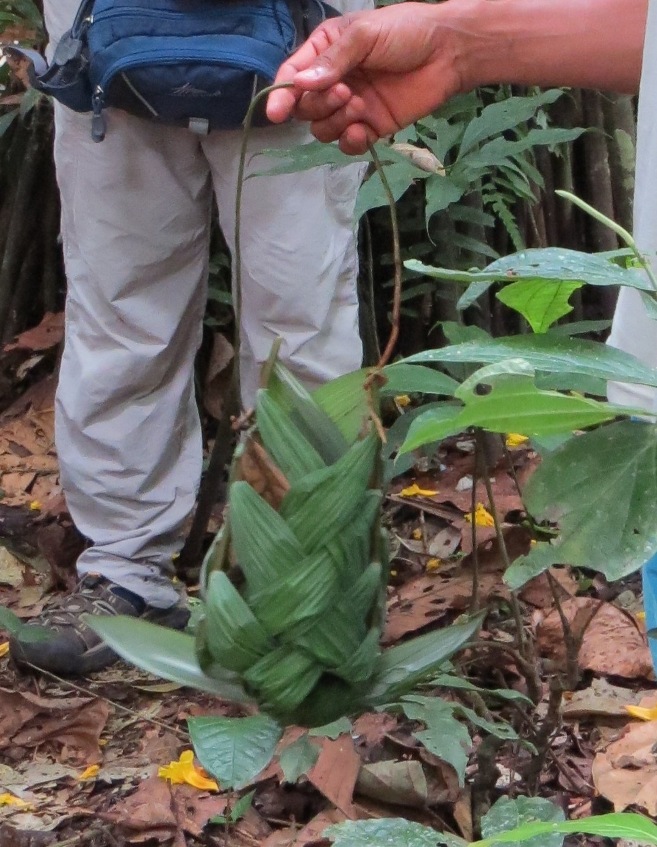 Pancho also showed us how to quickly weave a palm basket, for carrying home any food you find.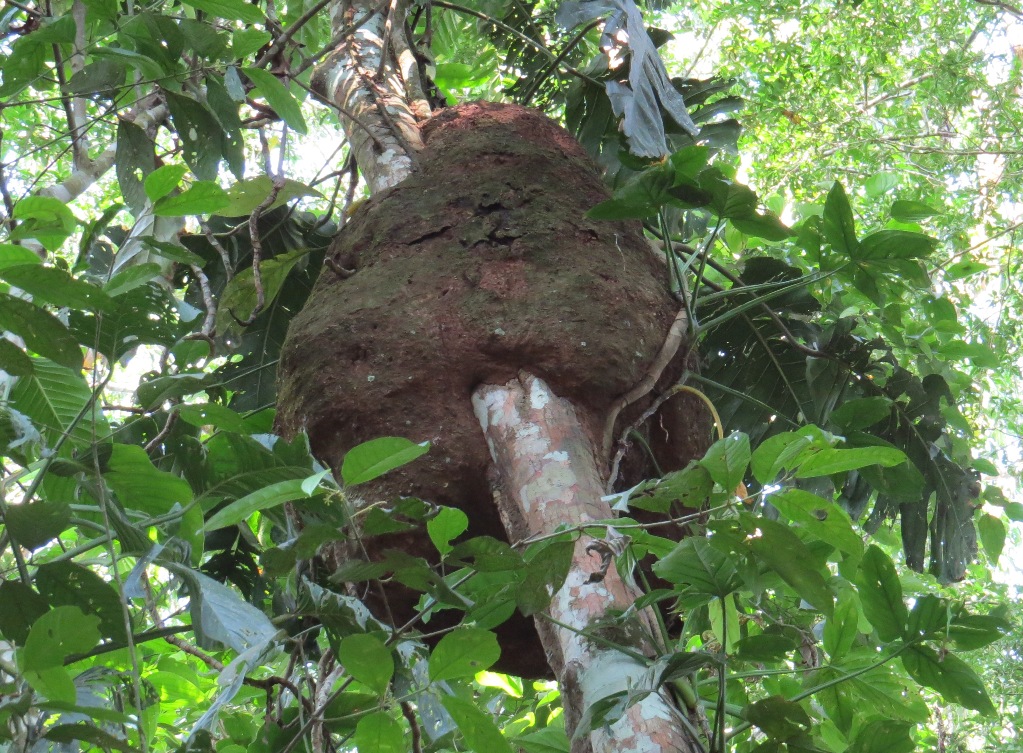 Termite nest





Heliconia flower





Agouti are common around the lodge. Their bodies are about two feet long. This one is eating a large seed.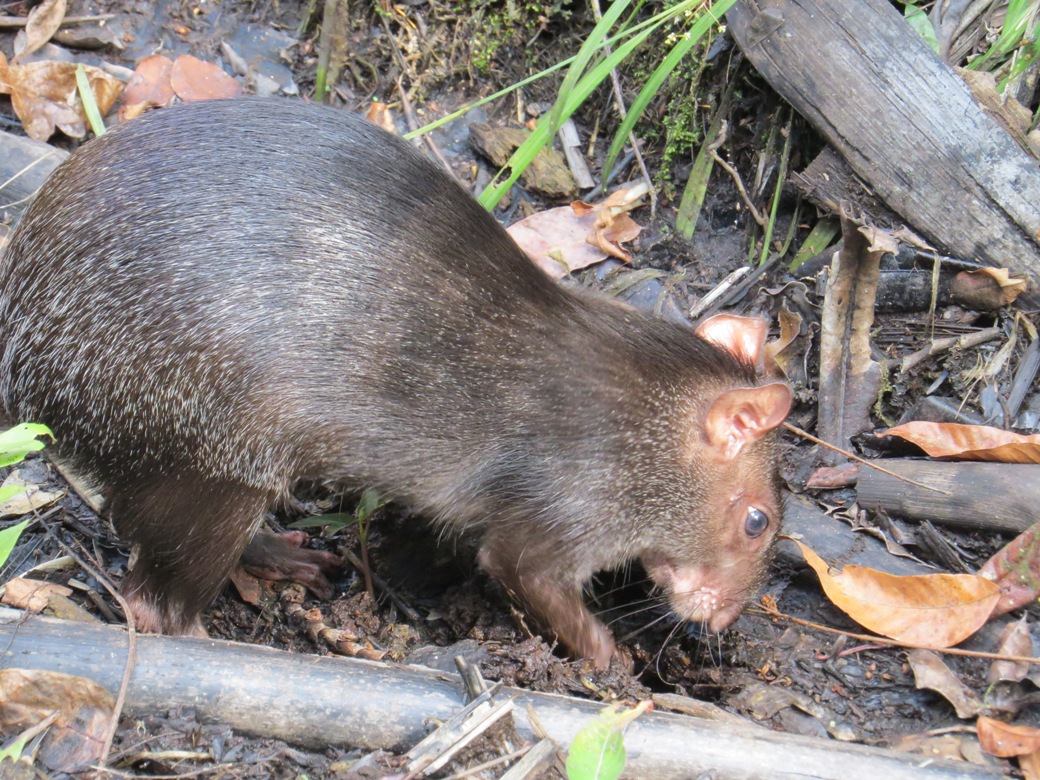 Like squirrels, they bury seeds, in effect "planting" them and helping with seed disbursement.





We saw three kinds of monkeys, including a pygmy marmoset (world's smallest monkey) and these adorable squirrel monkeys (a foot long, not including the non-prehensile tail). We also heard howler monkeys, which make an ominous, thrilling, "hurricane wind" sound that travels great distances.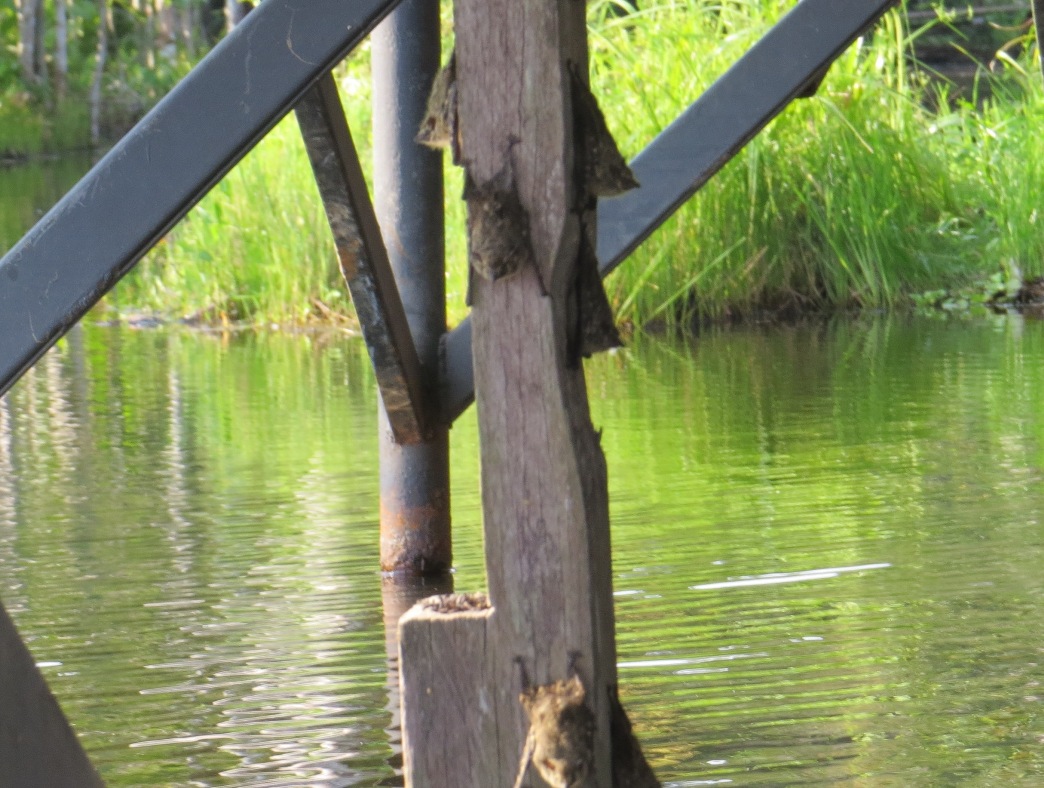 Tiny bats roosting during the day.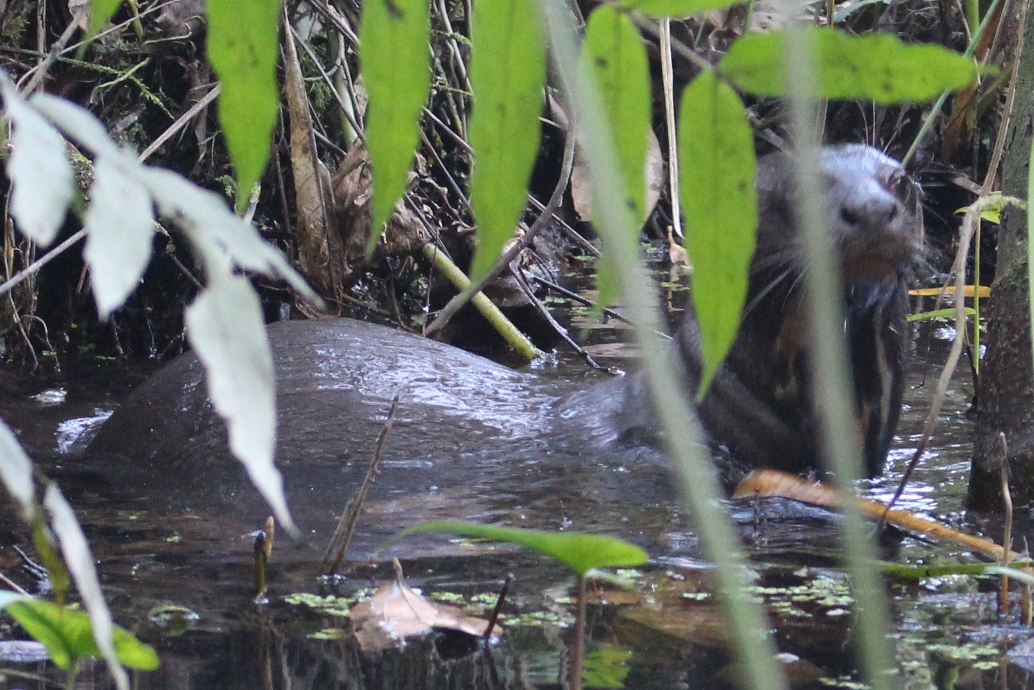 Large animals are rare to see in the Amazon, but we had the great fortune to see a giant otter! They are inquisitive, and this one hung around the canoe for a while, popping up here and there to check us out. (Photo courtesy Cameron.)





Giant otters are large animals, up to six feet long and 70 pounds. They make loud breathing noises when they surface.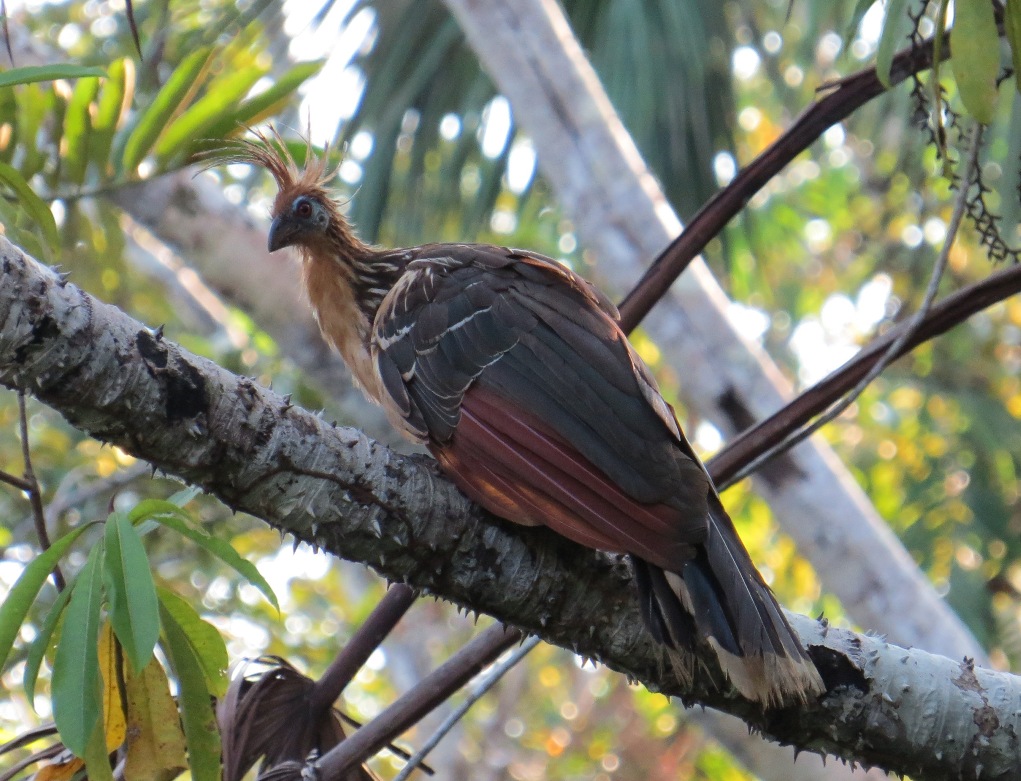 We saw many of these beautiful hoatzin, large, noisy birds that live in groups. They are somewhat clumsy fliers, which makes them quite comical to observe.





Although large animals are rare, small animals are abundant, such as these industrious leafcutter ants. Tiny "quality control" ants patrol the line, checking each incoming leaf for contaminants.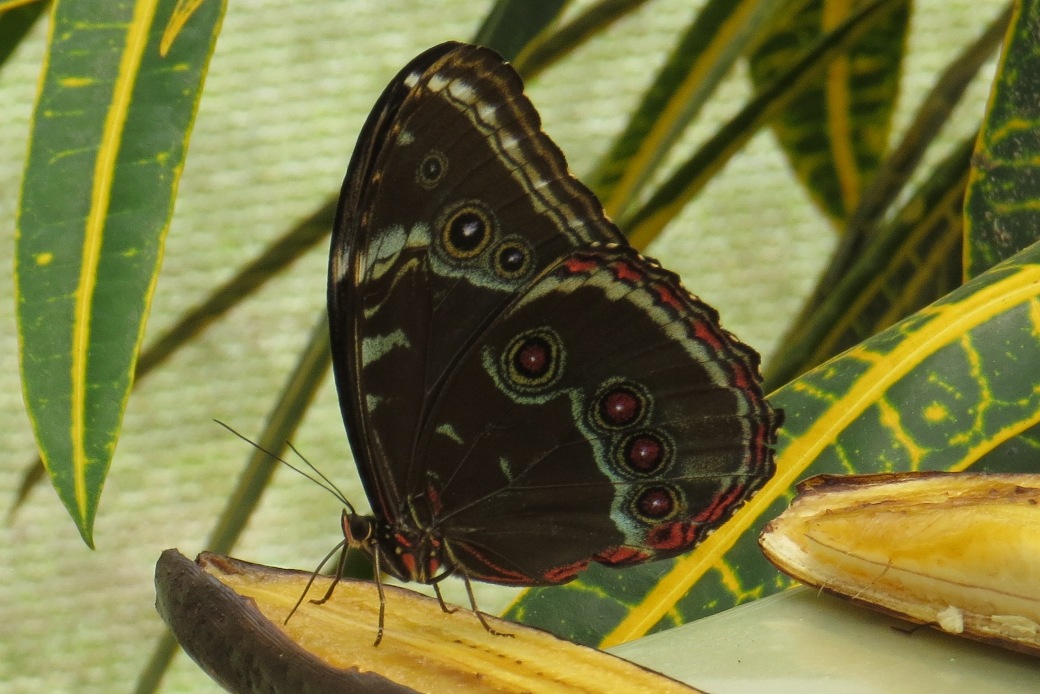 A blue morpho butterfly in the Sacha Lodge apiary. Their wings are a brilliant blue when open.





Turtles





A katydid





After our morning excursions we had free time until late afternoon. I swam with the piranhas in the lake! Turns out that they (and the caimans and electric eels) are nocturnal and don't bother swimmers. The water temperature was idyllic.





In the late afternoon we walked about 20 minutes to Sacha's canopy walk.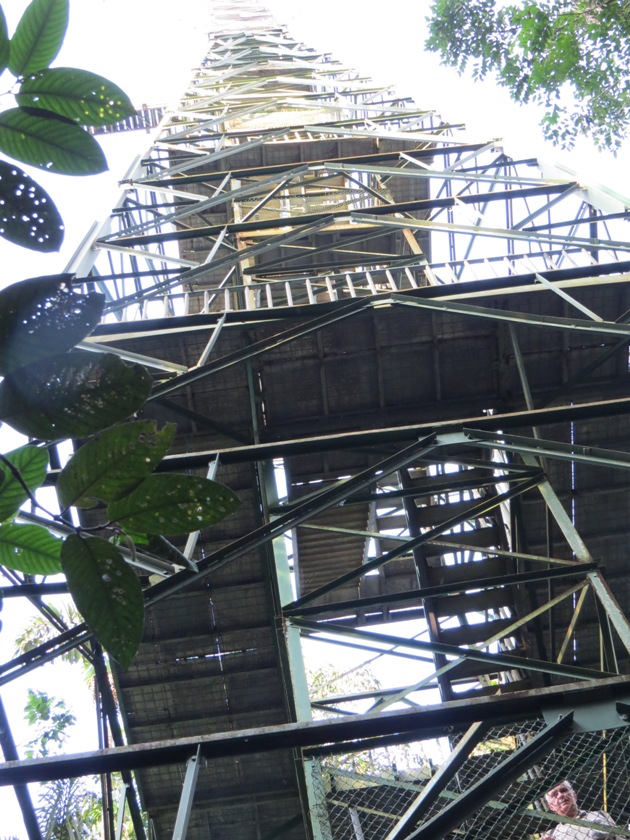 It was a long climb to the top of this tower...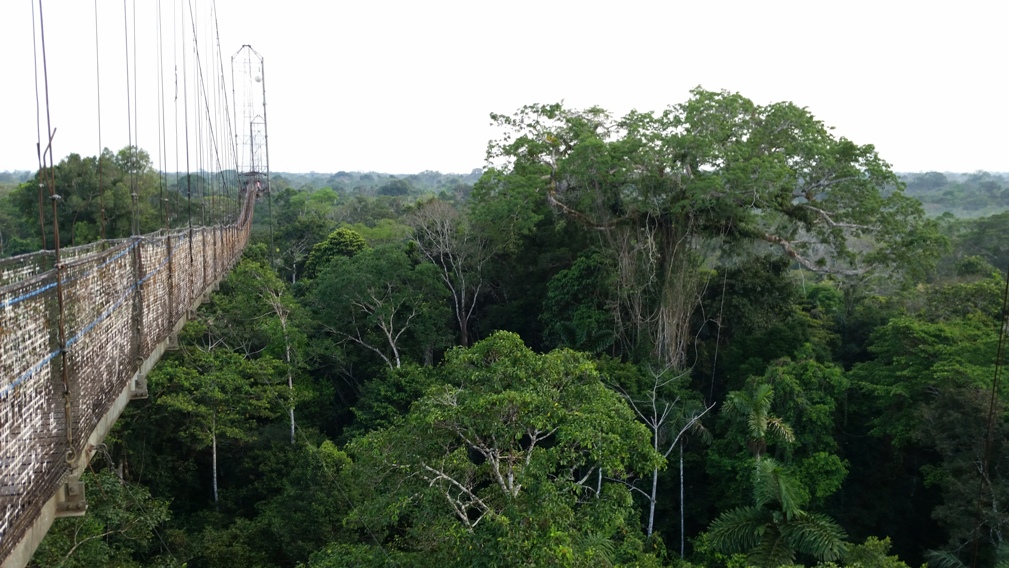 Three towers support the walkway, which is 120 feet above the ground.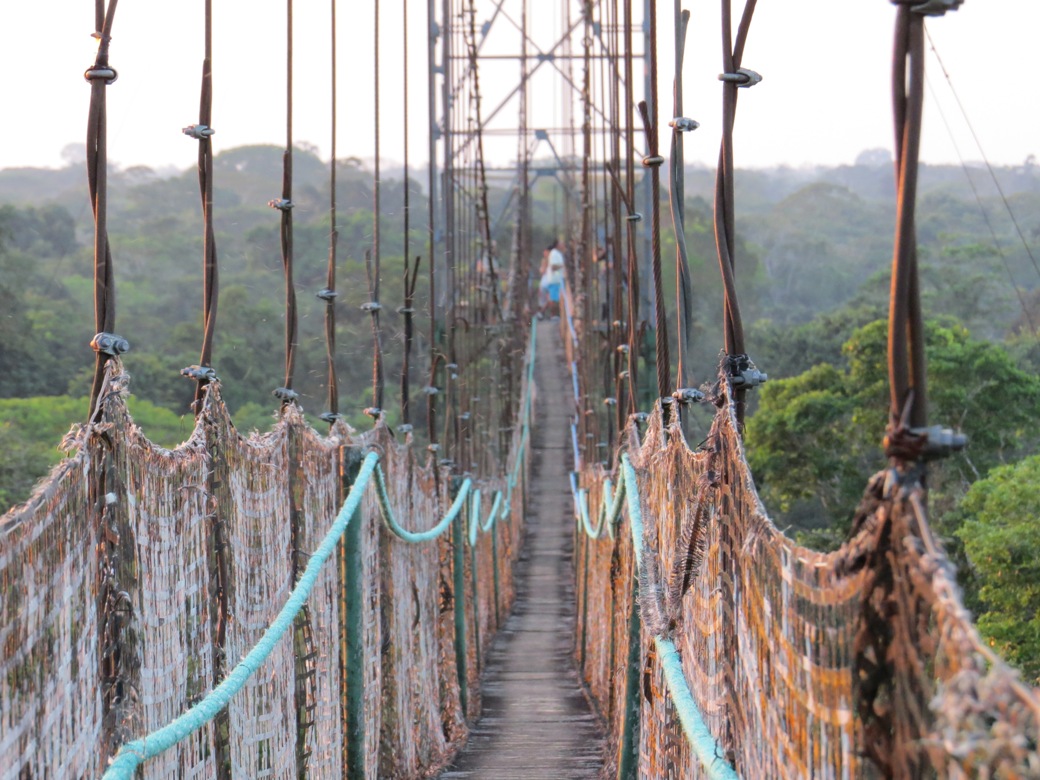 The solid wood decking made it a bit less scary.





I did it!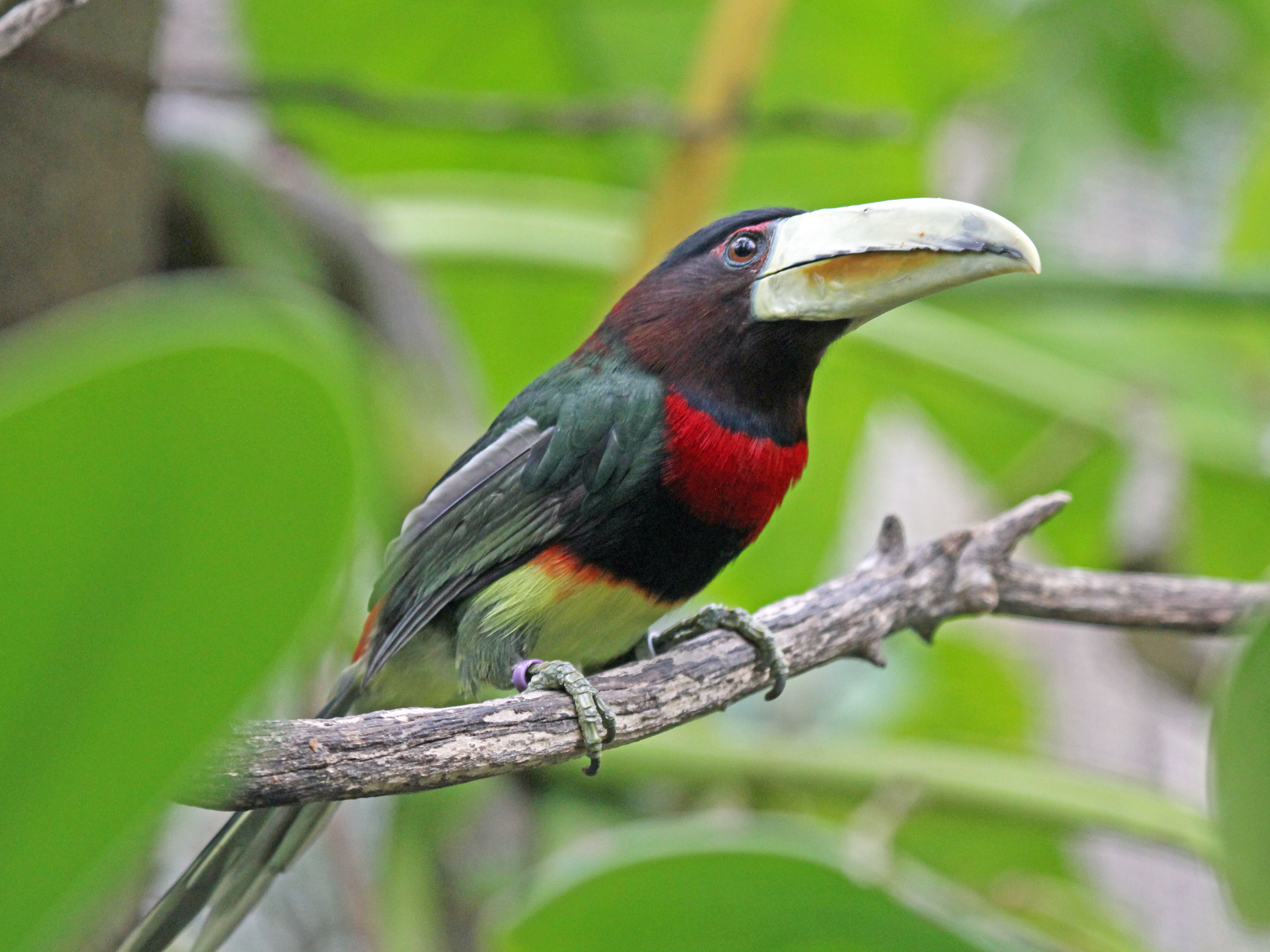 On the canopy walk we saw various birds, including an ivory-billed aracari, monkeys, and a beautiful sunset. (Photo courtesy Wikipedia.)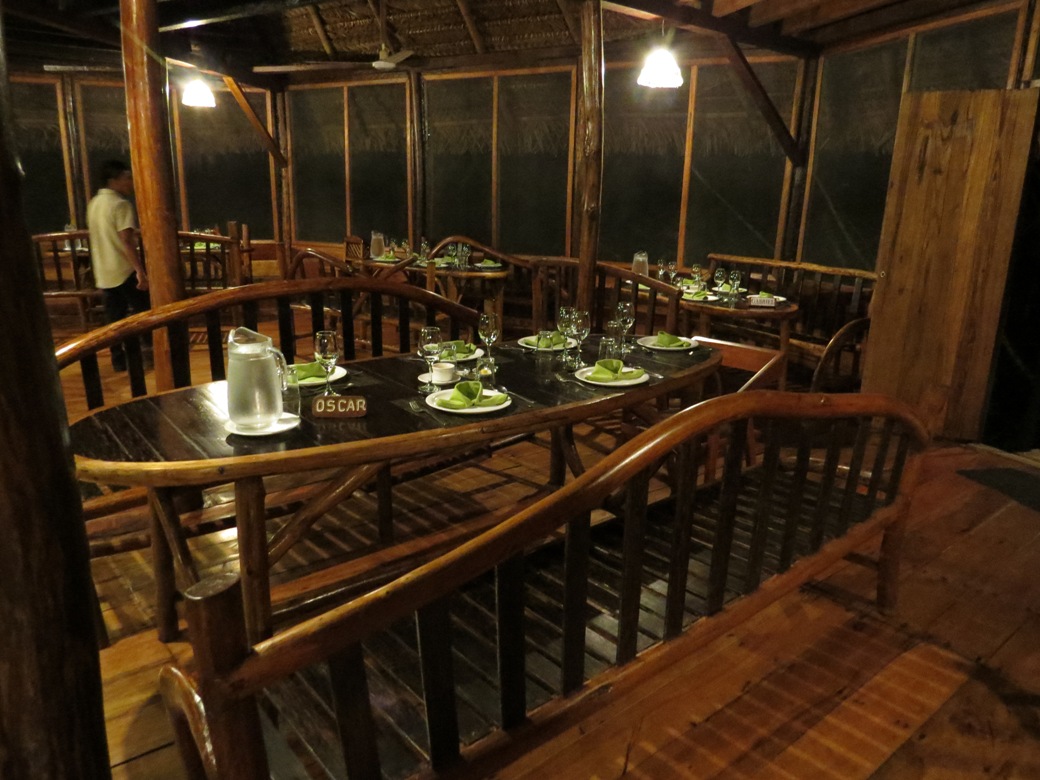 Back at the lodge, dinner was served in this beautiful dining room. We ate with our guide, who gave us the itinerary for the next day.





The next day we went 30 minutes downriver to a parrot clay lick in Yasuni National Park. Although we saw many parrots from a distance, they were not eating clay that day. The clay contains kaolin (think kaopectate) which aids their digestion. The lick is also a social hangout where young parrots get to know each other. Despite the lack of parrots, it was fun being on a sandbar in the middle of the river.





Some of the Sacha guides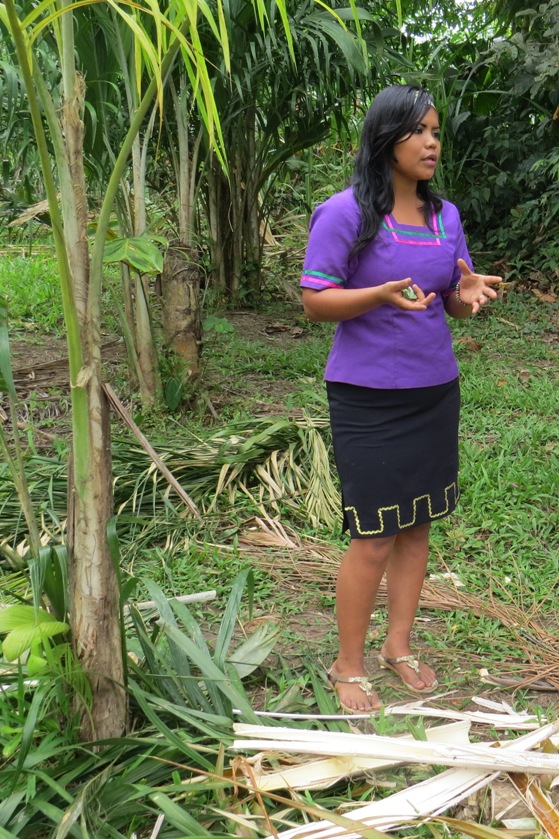 We continued downriver to Sani Isla, where the indigenous women of the community have formed a cooperative to raise money for their families. For $5 they give you a tour of their gardens and a traditional meal. The center is a gathering place for the 700 community members who live in family settlements in the jungle. They come here for school, health care, and social functions.





Food is cooked over a fire and includes plantains, fish, palm hearts, white cocoa beans, and beetle larvae.





The roasted white cocoa beans were delicious! (Like roasted chestnuts.) The beetle larvae tasted like chicken, and the tilapia and palm hearts (wrapped in leaves) were tasty, although messy to eat, with lots of little bones.





The women make beautiful seed jewelry to sell.





These kids were happy to pose for a picture in Sani Isla.





A soccer tournament drew teams from as far as three hours away by canoe. In the background are huts selling food to the crowds.





Back at Sacha, we went for a night canoe ride on the lake and found this baby caiman (photo credit Scott Thompson). Caiman are related to alligators, and are similarly not aggressive.





All too soon it was time to leave Sacha. Our suitcases were placed in dry bags for transport.



Back in Quito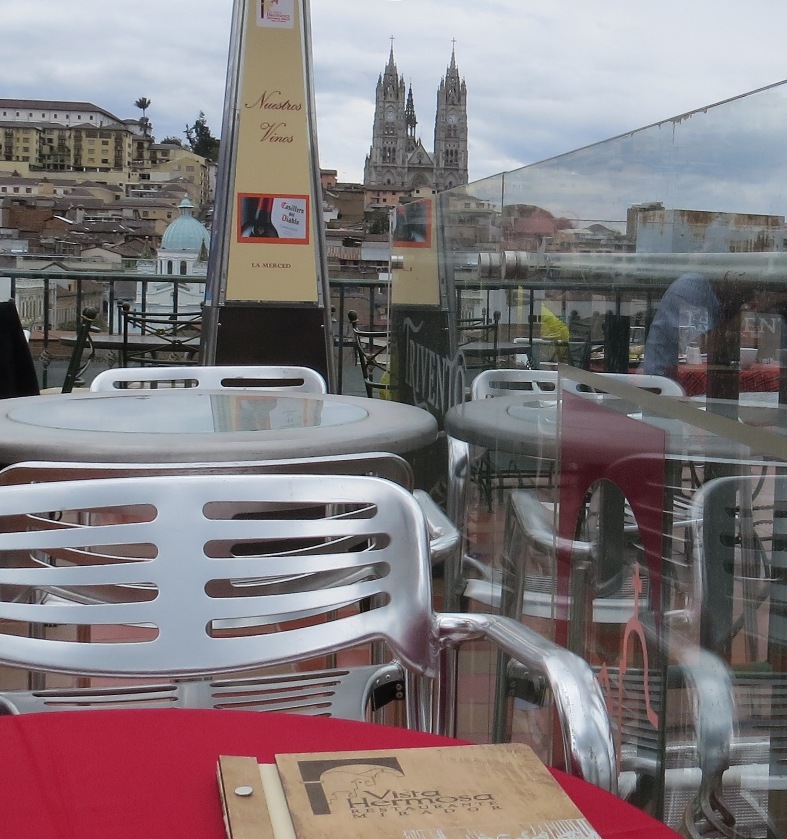 We had a few hours in Quito before flying home. On the advice of our guide, I had lunch at Vista Hermosa, on a rooftop terrace overlooking the city.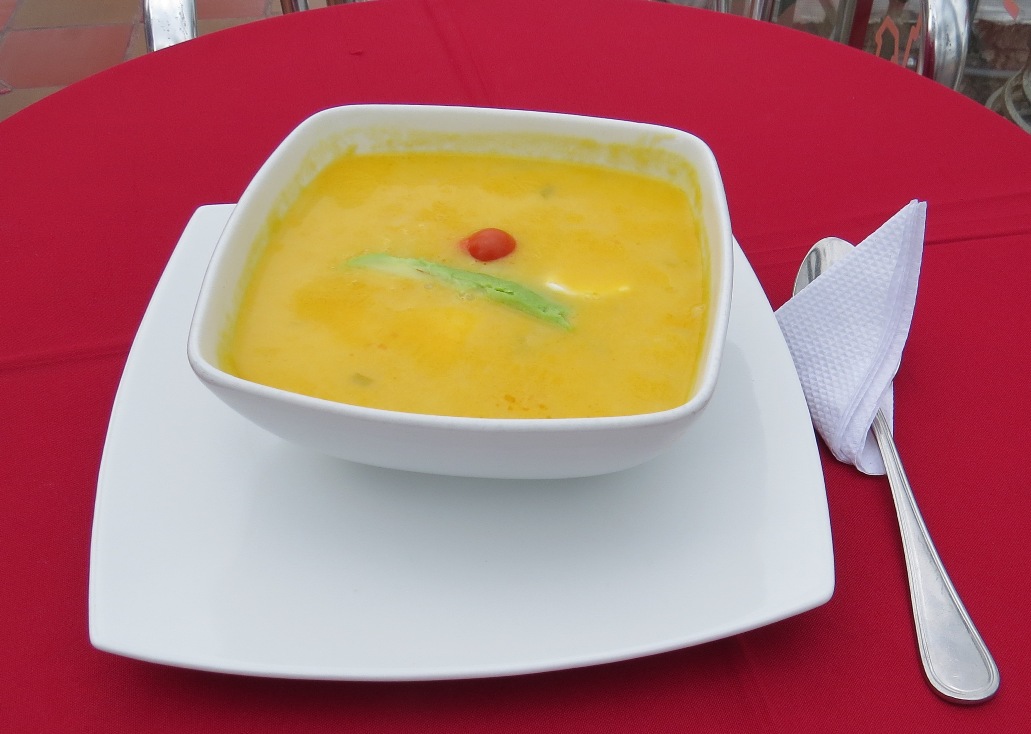 Locro is a delicious potato soup served with cheese and avocado.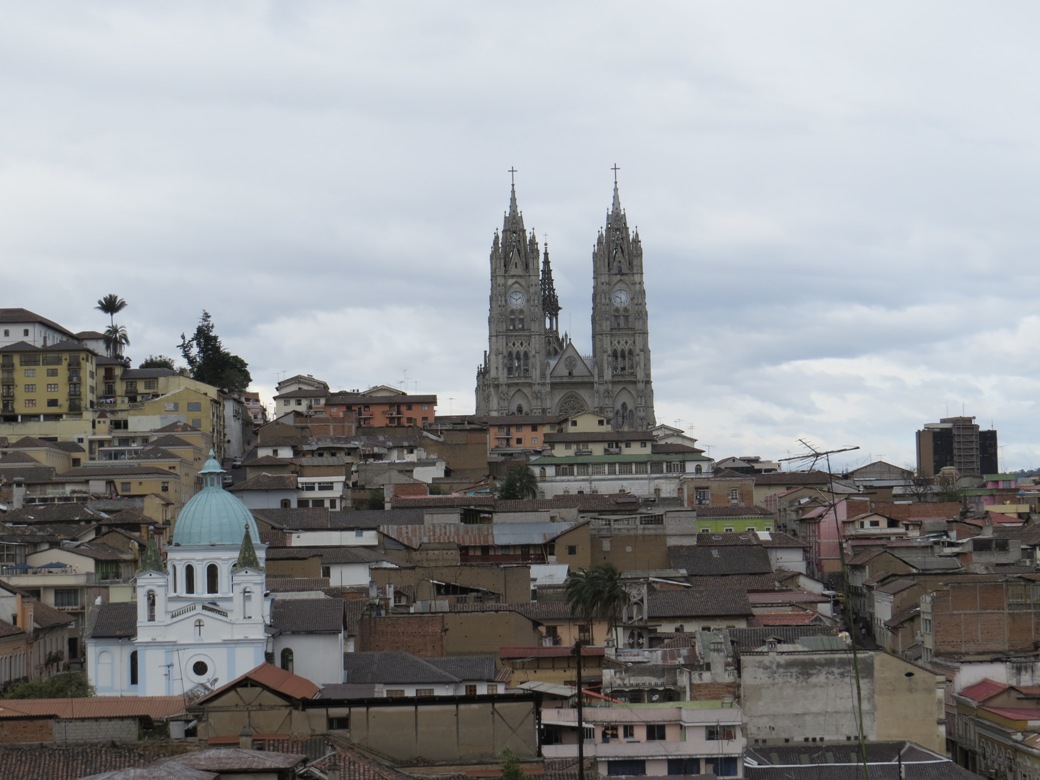 A last view of the basilica before heading back to the airport and home.