Grant and Karen's Trip to Central Mexico
(Guanajuato, Dolores Hidalgo, San Miguel de Allende, and Mexico City)
February 12-26, 2011
It's a 2.5 hour flight from Houston to the Leon airport, then about a 45 minute drive to Guanajuato.
We exchanged houses with our neighbor's parents, Hank and Anna, who live in a beautiful house in Guanajuato. The house is part of an old hacienda that has been divided up. The house has thick stone walls, tile floors, and wonderful folk art everywhere. It's a short walk to the center of town.
The bedroom we stayed in.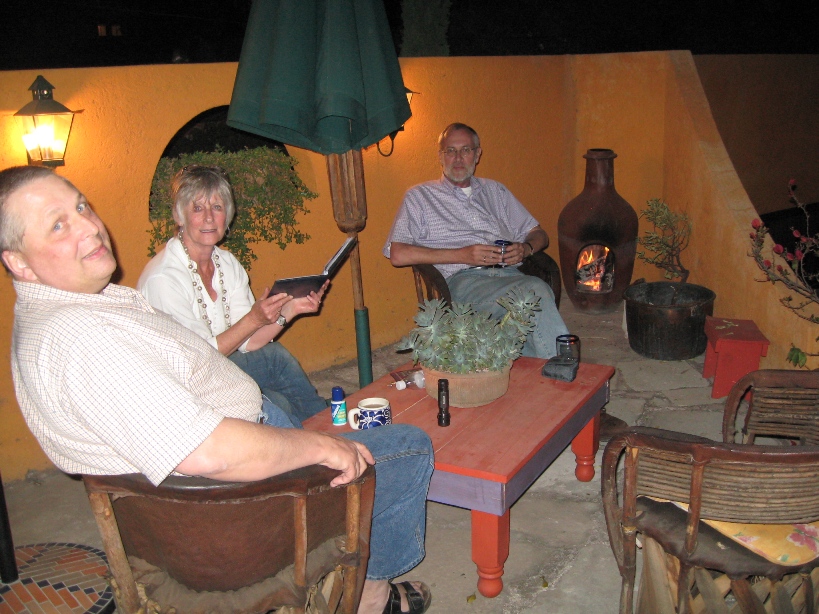 Hank and Anna were amazing hosts. They spent a day showing us around before they left for our house in Seattle. They took us to breakfast, for a tour of town, to a classical guitar concert, and to a dinner party! We spent the evening enjoying a fire in the chiminea on their patio.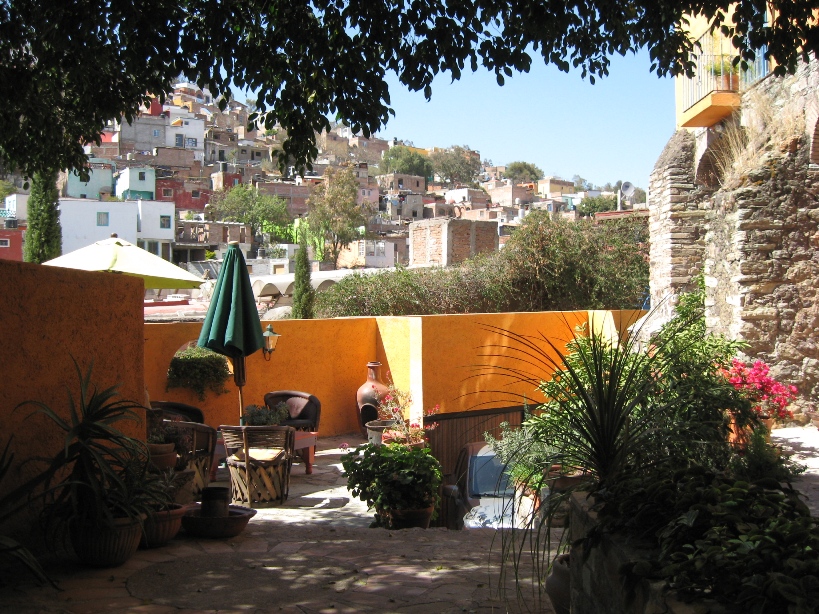 The view from their patio.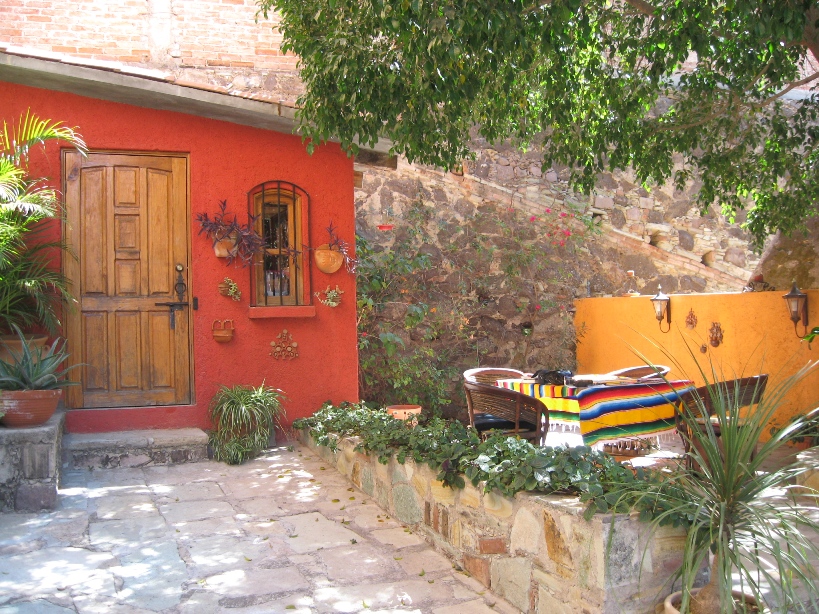 The other side of the patio.
Marta, the sweet woman who comes twice a week to clean. She and I had lovely talks in Spanish. She has 5 children aged 17 to 22.
The only insect we saw was a dead scorpion. (They're uncommon and not aggressive.)
Continue to photos of Guanajuato (part 2 of 5)