Grant and Karen Escape to the Sun
February 2014
We piled into our trusty van for a short trip to southern California and Arizona to get some sun and warmth. Along the way, we visited a few friends and family. (There were many others we didn't have time to visit. We hope to see you next time!) While we were down south, Grant had some dental work done in Mexico. (If you've heard about "medical tourism" and want to know more, read on!)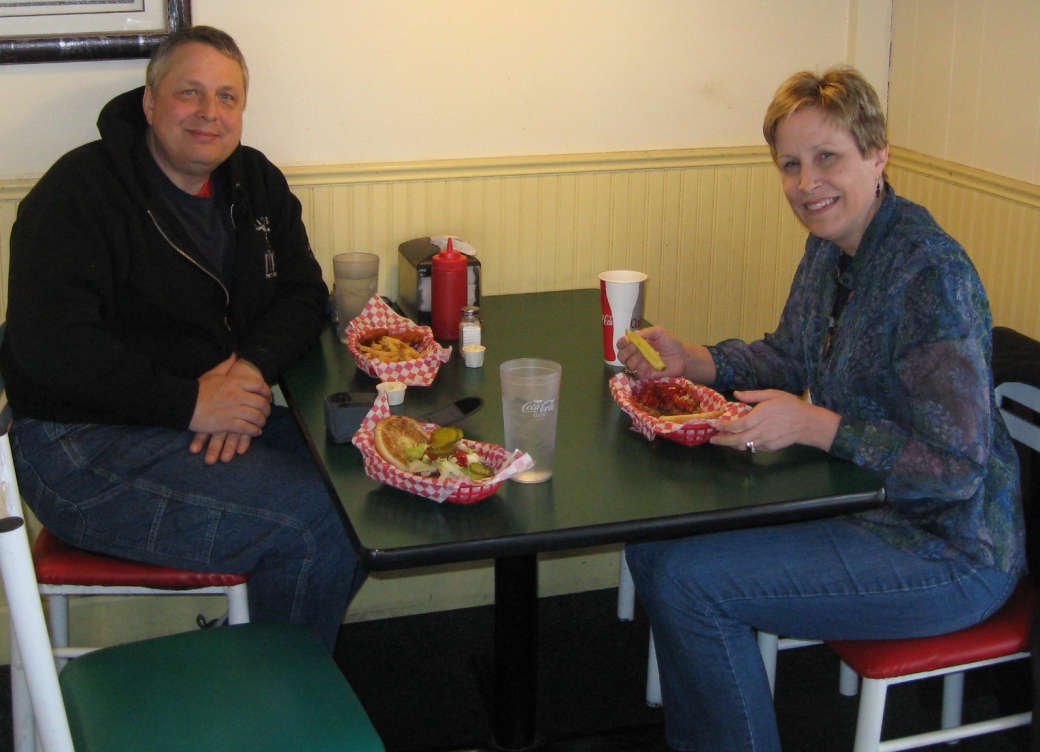 Delicious burgers at George's in Tigard, Oregon with a former coworker, Loa. We hadn't seen her in many years.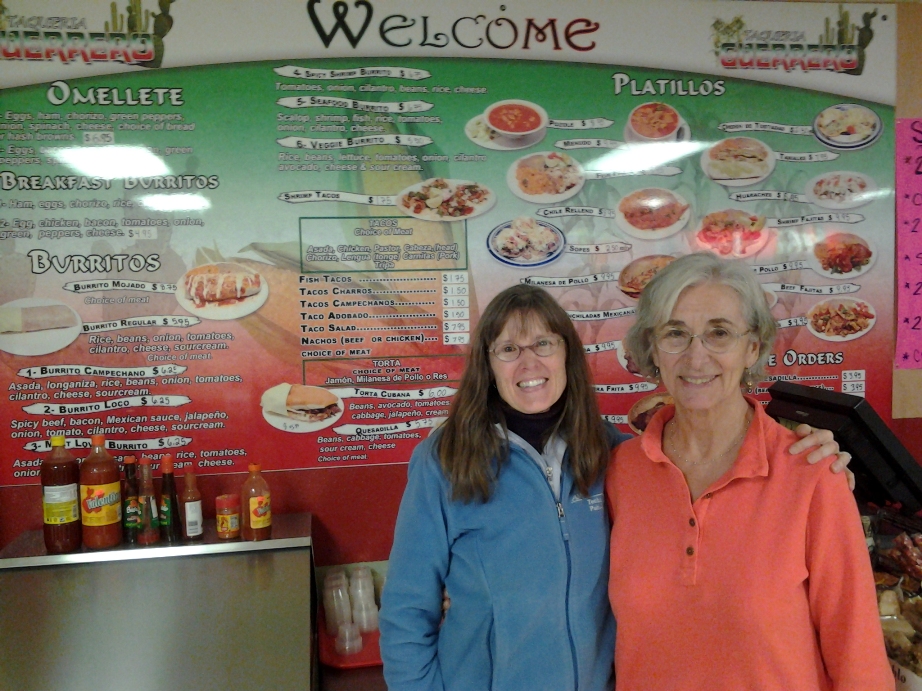 After birdwatching at the beautiful Tualatin River Wildlife Refuge in Hillsboro, we had an authentic Mexican dinner at Taqueria Guerrero in charming Newberg, Oregon with family friend Judy.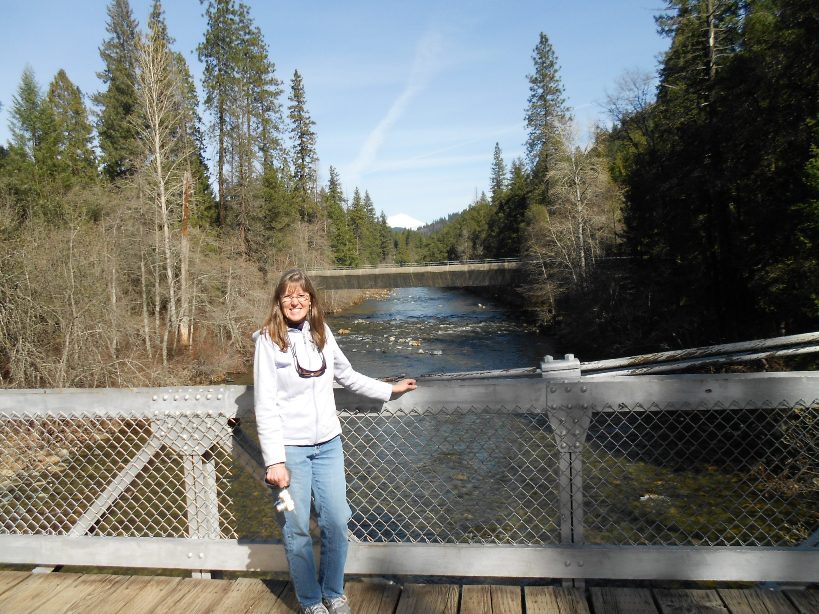 Idyllic Sims Flat picnic area on the Sacramento River in California's Shasta-Trinity National Forest (I-5 exit 718). That's Mt. Shasta in the distance.





We were thrilled to see two large river otters fishing and frolicking!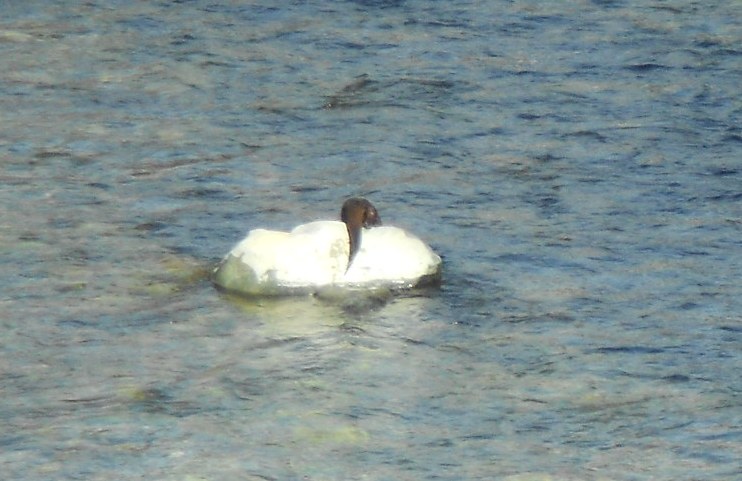 Otter on rock eating a fish.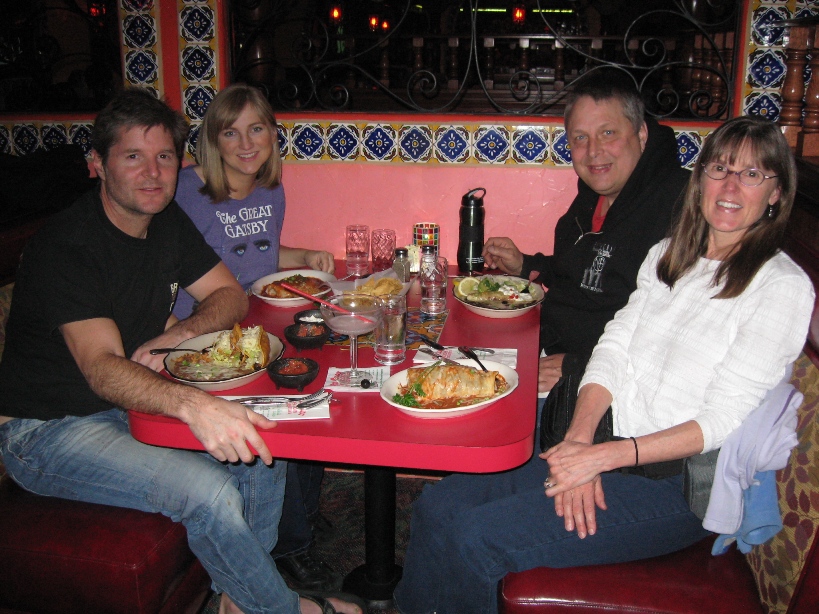 In warm, sunny Burbank, we visited my brother, David, and his wife, Annie. They are expecting their first child in April!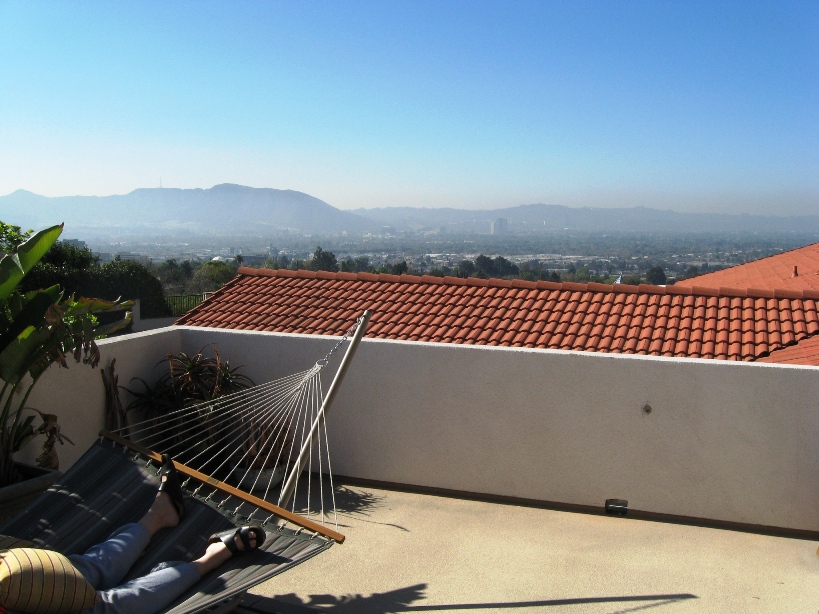 Relaxing on the roof terrace at David and Annie's, with a view over Burbank (the haze is dust - it hadn't rained in many weeks).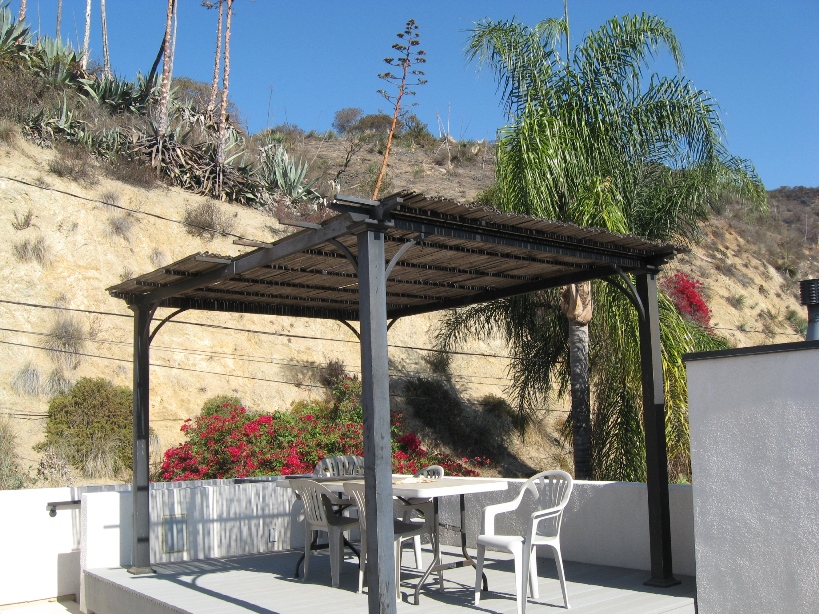 The open space behind their home has walking trails and wild critters. (It was browner than usual due to the drought.)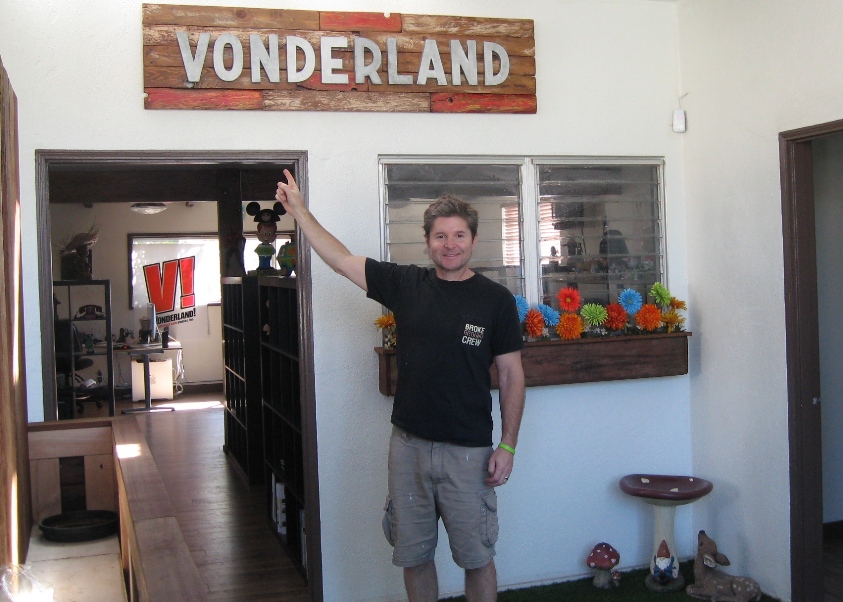 David owns Vonderland Studios, a successful graphic arts and e-commerce business in Burbank.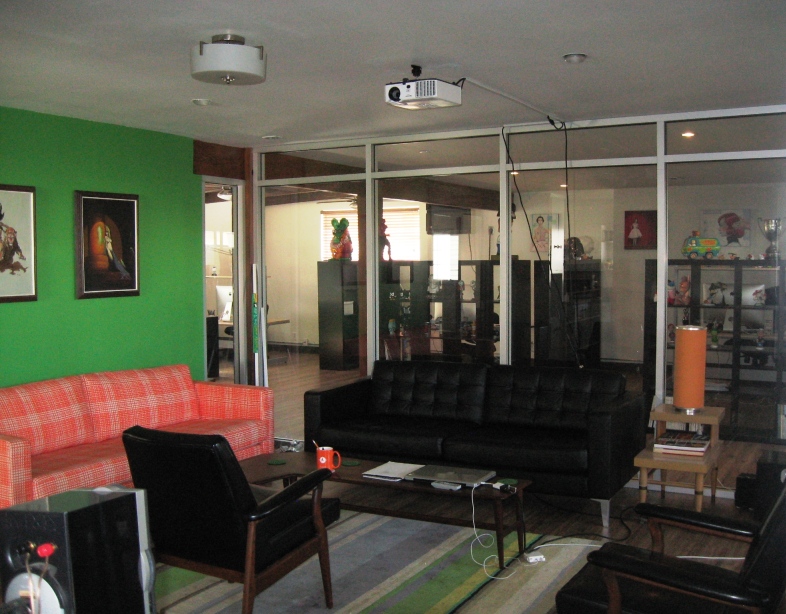 This is the mid-century modern conference room David created.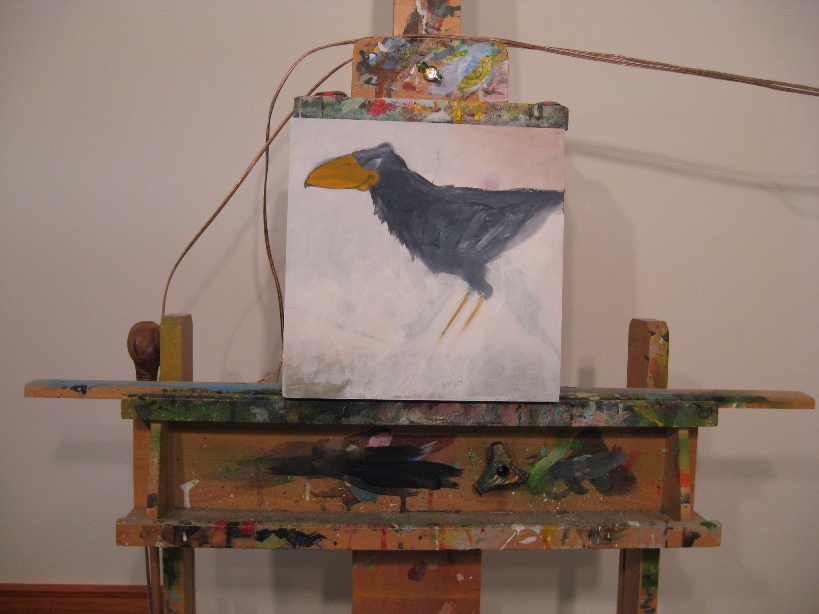 David also paints. This is one of his works in progress.





Iconic Bel Aire Drive in Burbank is lined with tall palm trees.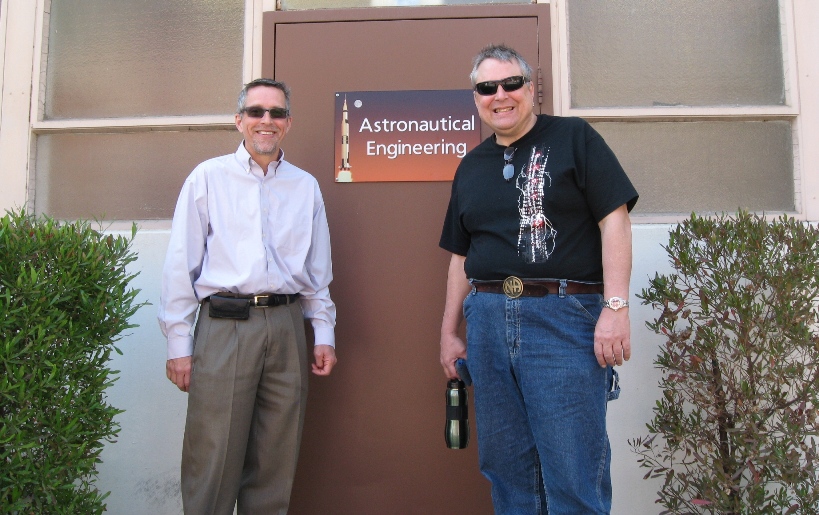 A visit with Grant's brother, Dan, who is chair of the Astronautics Dept. at USC.





A tour of the rocket science lab - fascinating!





Evening in Joshua Tree National Park, a magical place.





Jumbo Rocks campground, elevation 4400 feet. You can see Joshua trees on the left and right sides of the photo.





Joshua Tree National Park is in the high desert, so it's warm during the day but chilly at night.





The Park is known for its rock formations and is popular with climbers.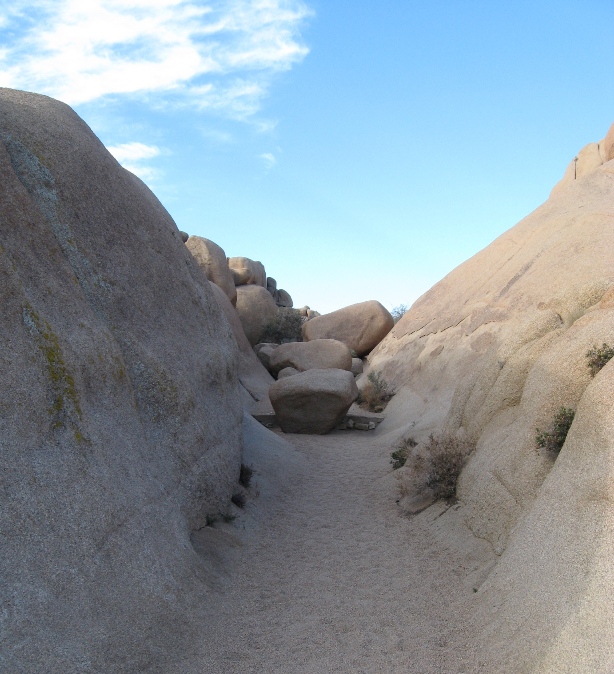 Hiking with boulders.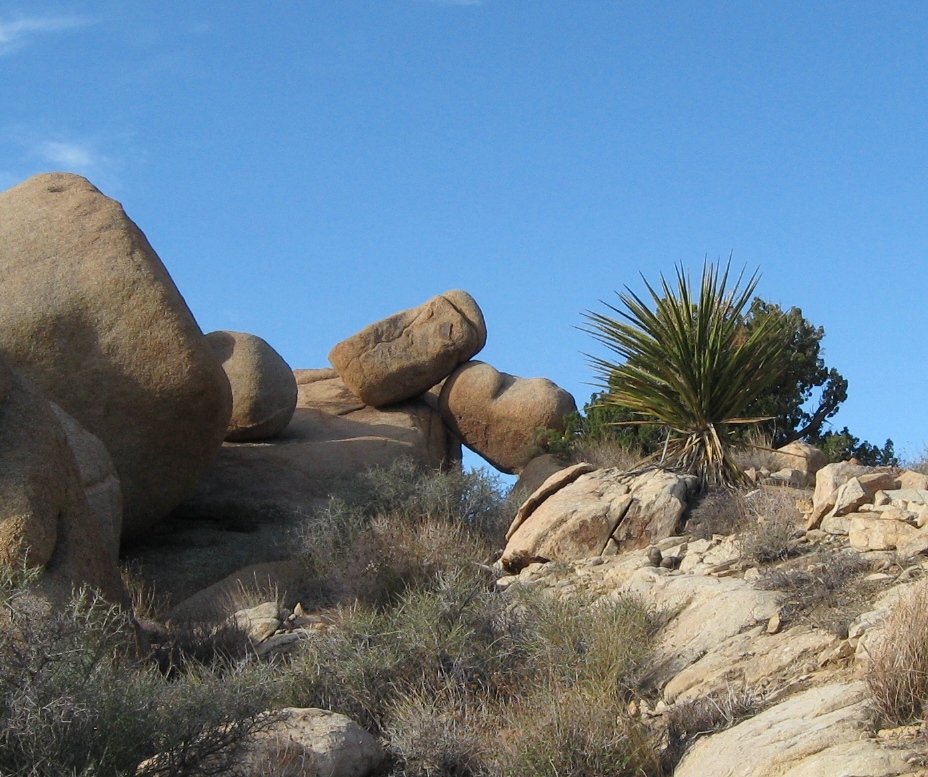 A heart-shaped rock.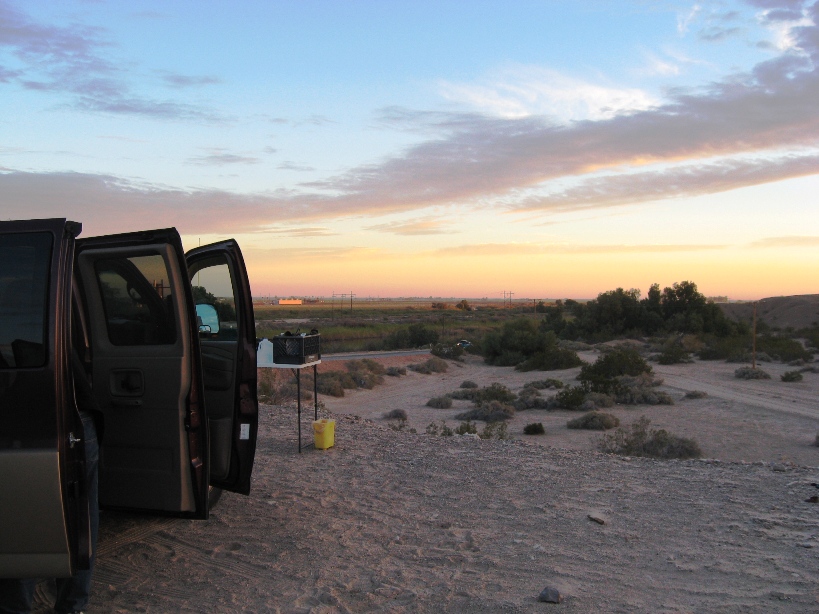 Time to join the snowbirds for dental work in Los Algodones, Mexico! The border crossing is in California, eight miles west of Yuma, Arizona. We camped for free in this dirt lot about a mile away.





You can walk across the border or drive. If you walk, you can park for about $6 a day in this secure tribal parking lot just steps from the border. You then simply pass through a turnstile and you're in Mexico. If you drive across there is a free parking lot on the other side. (Beware: on the U.S. side it's Pacific time, but on the Mexican side it's Arizona time. We were almost late for Grant's appointment!)





Here is Los Algodones in a nutshell. Dental clinics, optical clinics, and pharmacies, but you have to run the gauntlet of trinket sellers to get to them. A few restaurants and cantinas. Most everyone (except the locals) has grey hair. Hawkers ply a strange combination of souvenirs and medical services. ("Good dentist!" "Free eye exam!")





You can see why snowbirds flock here for dental work.





And eyeglasses.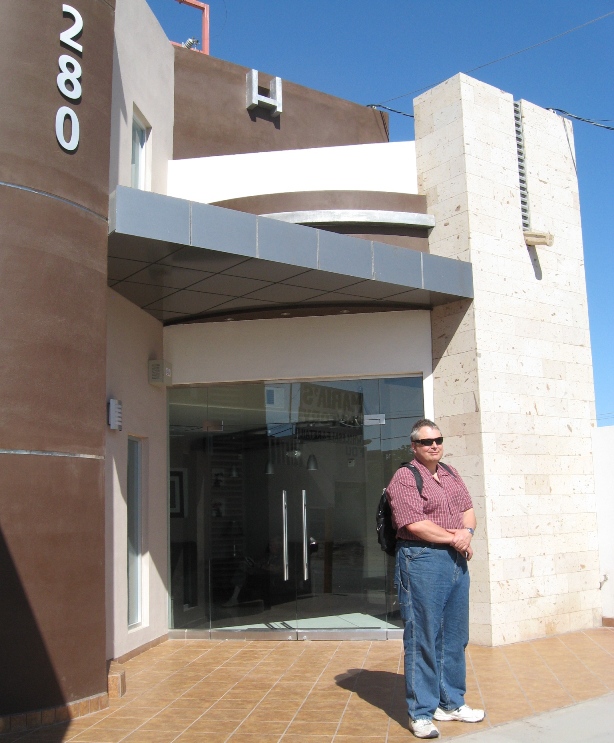 Grant had gotten recommendations ahead of time and chose Dr. Salinas. The building is clean and modern.





The office has all the latest equipment, including digital xrays.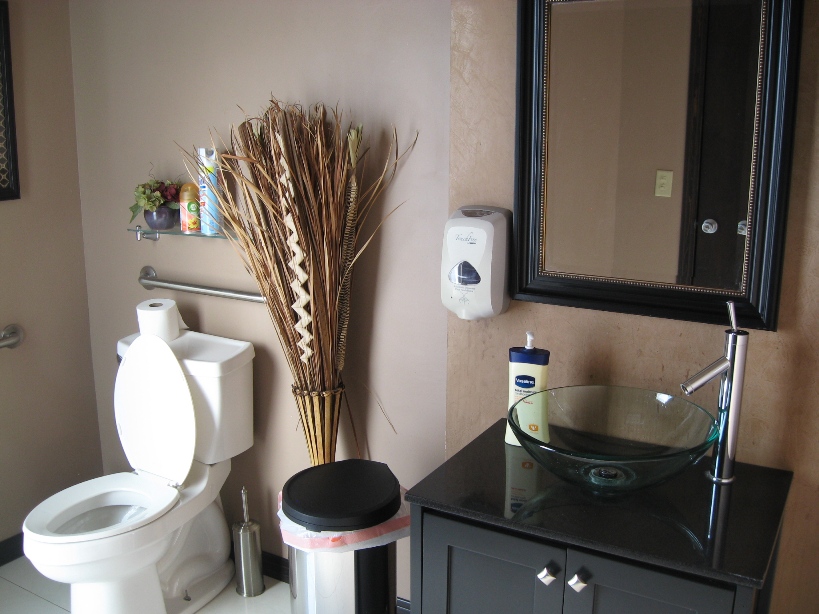 The dental office bathroom.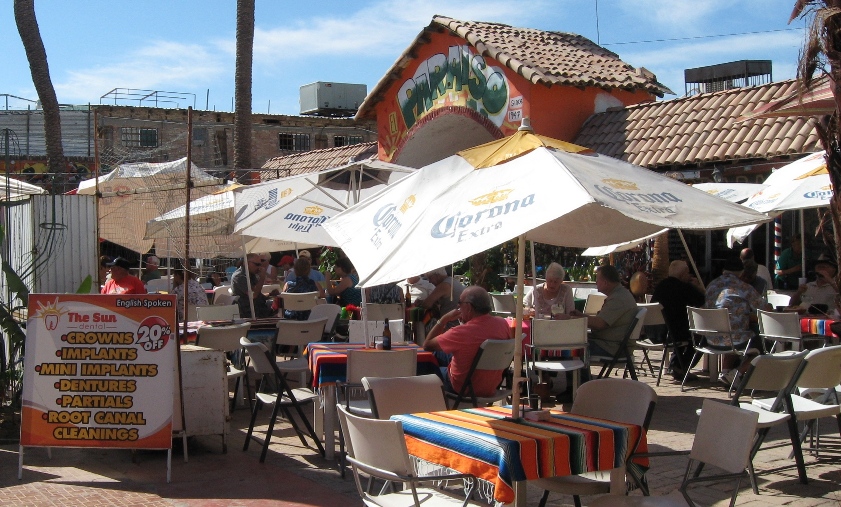 Dental ad at the entrance to a cantina.





Restaurants cater to the older crowd with live music that sounds a lot like muzak.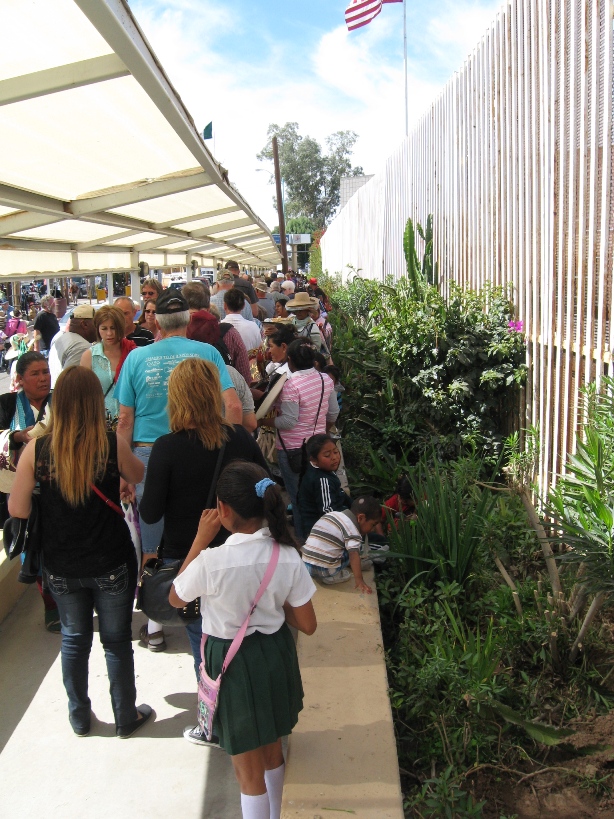 Leaving Mexico is not quite as fast as getting in. If you walked across, you wait in this line to go through border control. It was quite warm. You are surrounded by hawkers. It took us 40 minutes at midday.





If you drive across, you wait in your car with the AC on, and the windows rolled up to repel vendors. We hear it takes about an hour at midday. Next time we will drive. You aren't required to have insurance, and most people don't bother, since you're driving a short distance at low speed. Our total time in Mexico was 4 hours. (Grant had a tooth extracted. He'll go back in a few months for the implant.)





Since Phoenix was less than four hours away, we were able to go visit my parents (winter residents) and my brother, Mark (full time resident). Here we're having dinner at Mark and Denise's. That's my niece, Casey, on the left.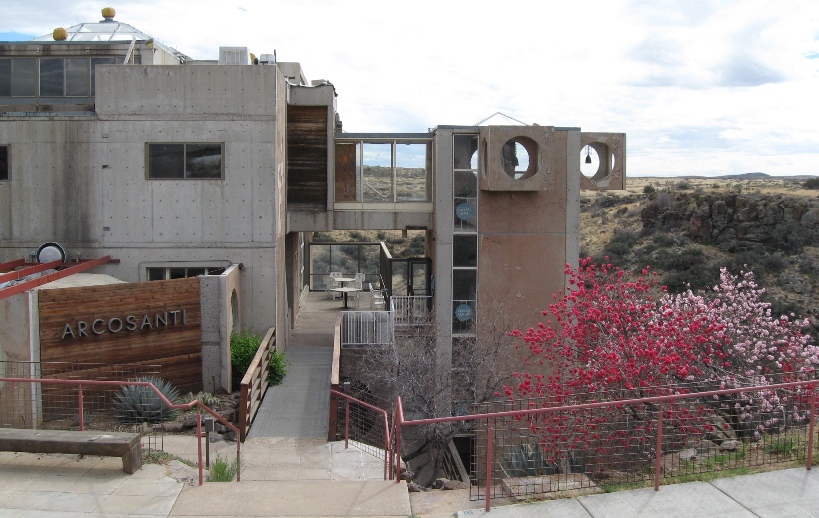 Day trip to Arcosanti, an hour north of Phoenix. This experimental city was started by Italian Architect Paolo Soleri in 1970.





Soleri is also known for his bronze bells. They have a beautiful tone.





Soleri was ahead of his time in envisioning compact, walkable communities surrounded by open space. If you're interested, I created a separate page with a few more pictures of Arcosanti.





From Phoenix we headed south to Tucson, stopping at El Guero Canelo for lunch.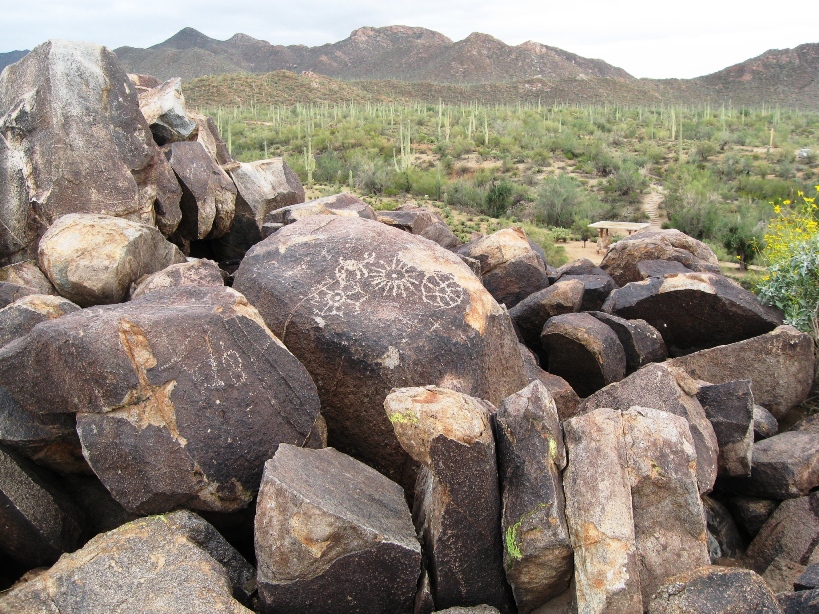 We love the Tucson area. We hiked to see petroglyphs at Saguaro National Park.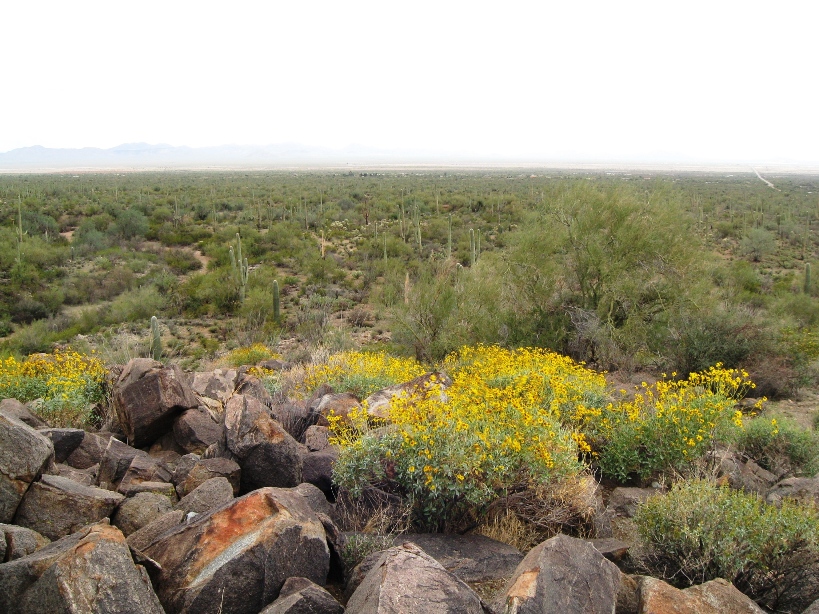 Yellow Brittlebush was in full bloom in the desert.





Hummingbird on her nest at the amazing Arizona-Sonora Desert Museum. This combination zoo and botanical garden is worth spending a whole day at.





Two tiny hummingbird eggs, each the size of a pea.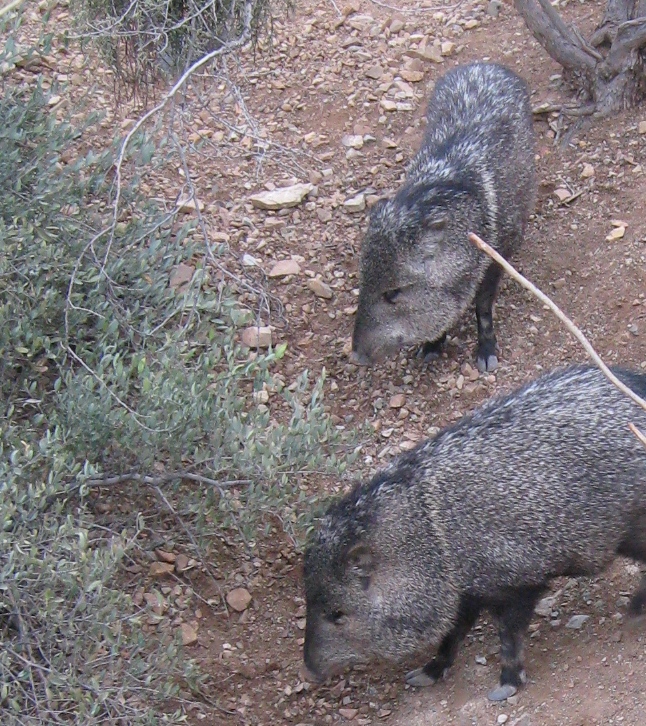 Javelina (Collared peccary) at the desert museum.





Stately saguaro cactus marching up a mountain.





Hiking in Saguaro National Park.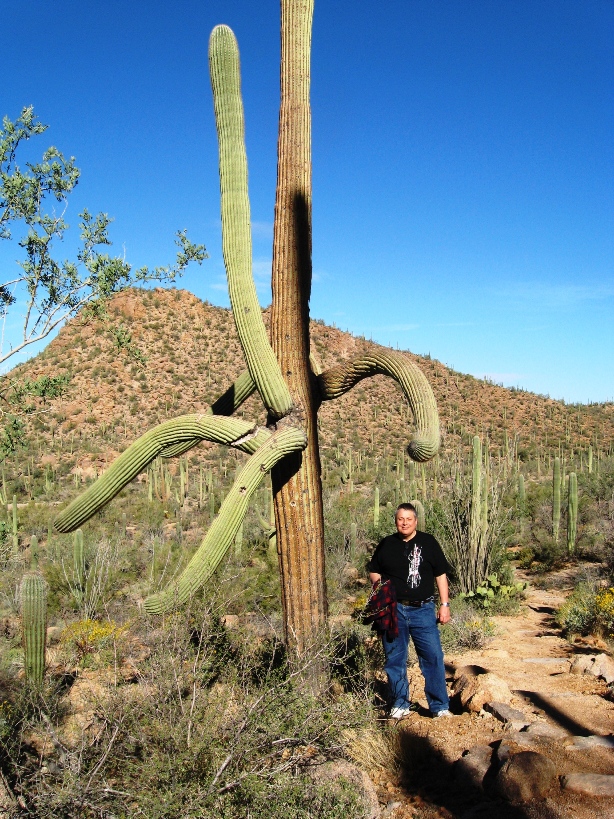 Saguaro can live up to 200 years, and don't grow arms until they're at least 50 years old.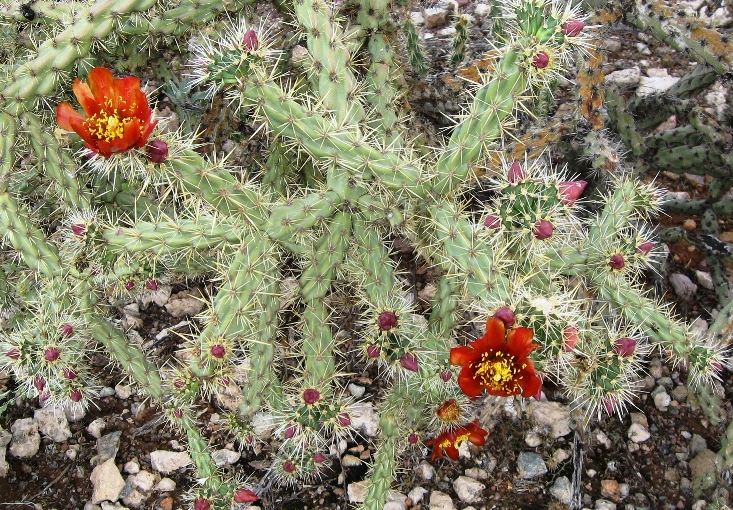 Cactus blossoms.





Organ Pipe Cactus National Monument, 2.5 hours west of Tucson. Our view from camp on a lovely, warm evening.





The Monument is the only place in the U.S. where Organ Pipe cactus grow wild.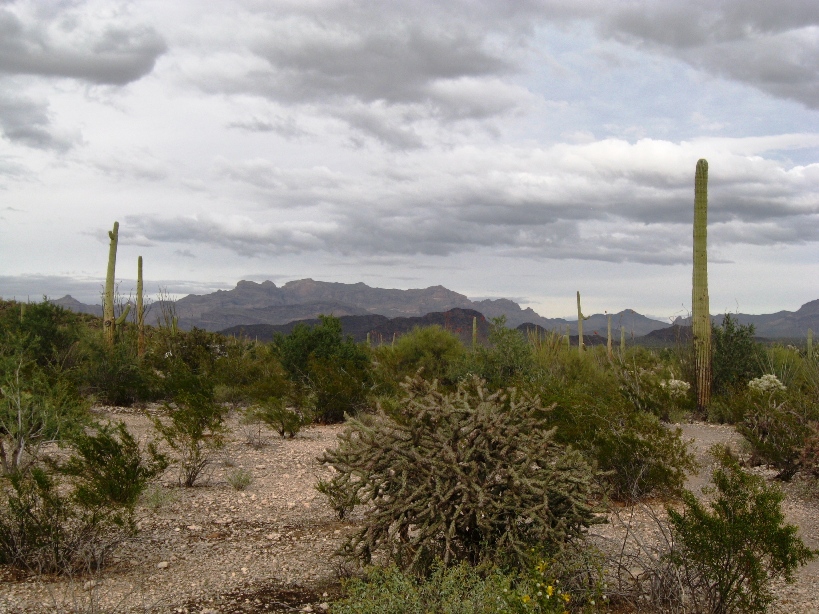 After an unusually dry winter, it finally rained just before we arrived.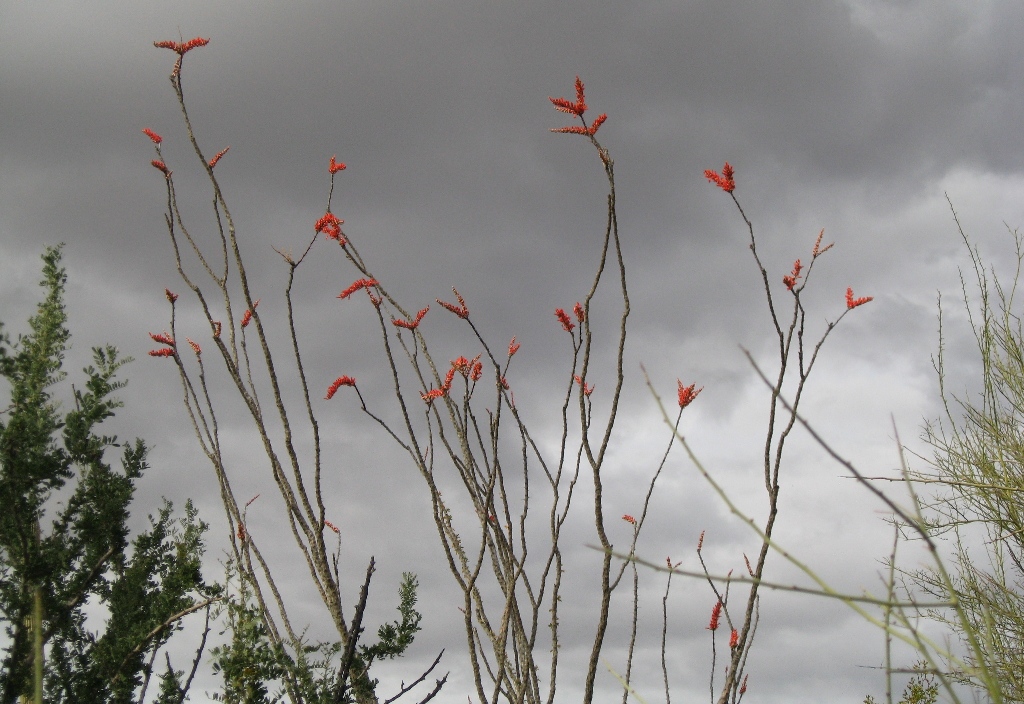 The Ocotillo plants took advantage of the moisture to burst into bloom.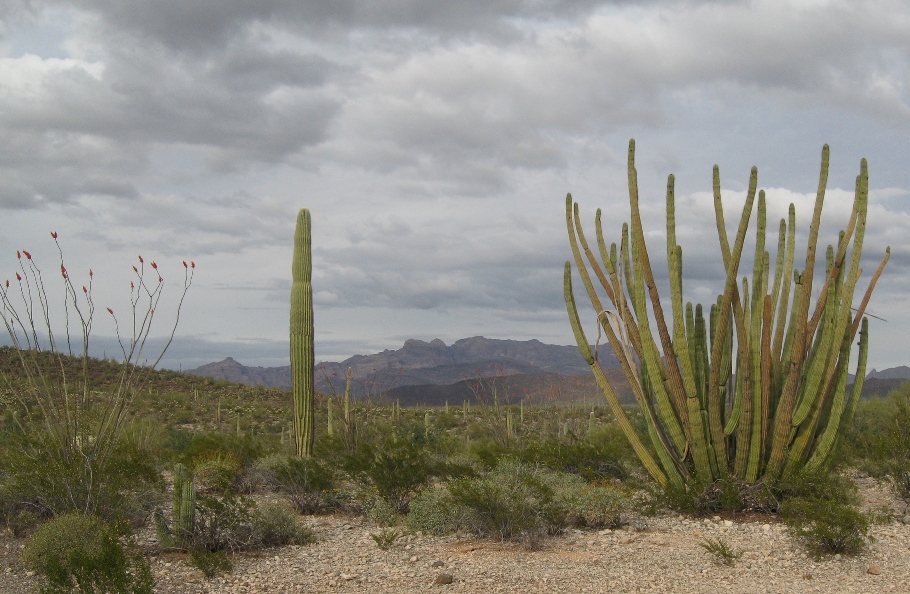 Ocotillo, Saguaro, and Organ Pipe Cactus.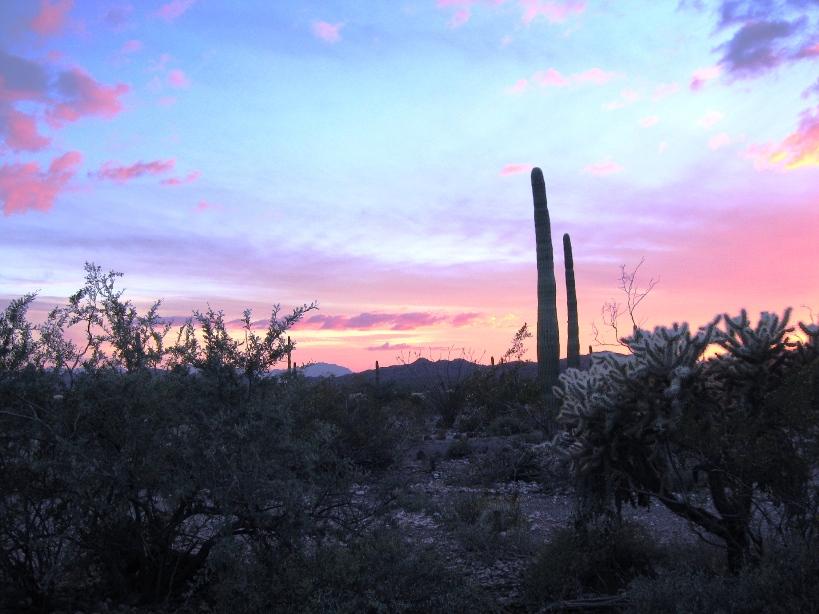 There's nothing quite like a desert sunset.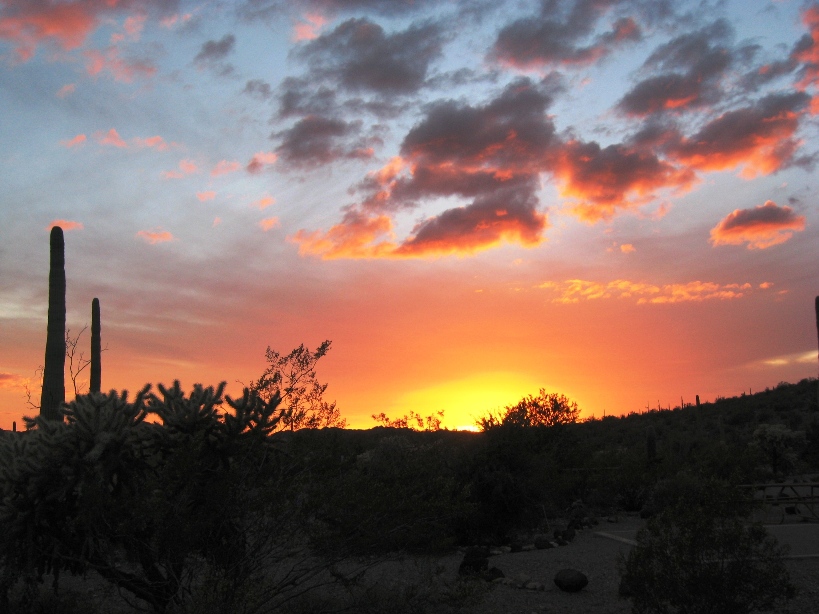 Sunset in Organ Pipe Cactus National Monument.





By the next morning the clouds were gone.





Hawk perched on a Saguaro. Teddy Bear Cholla in the foreground.





Southern Arizona is swarming with border patrol. Besides "catching" (and deporting) illegal immigrants, they do save lives by rescuing immigrants stranded in the desert. The trailer holds an ATV for off road travel.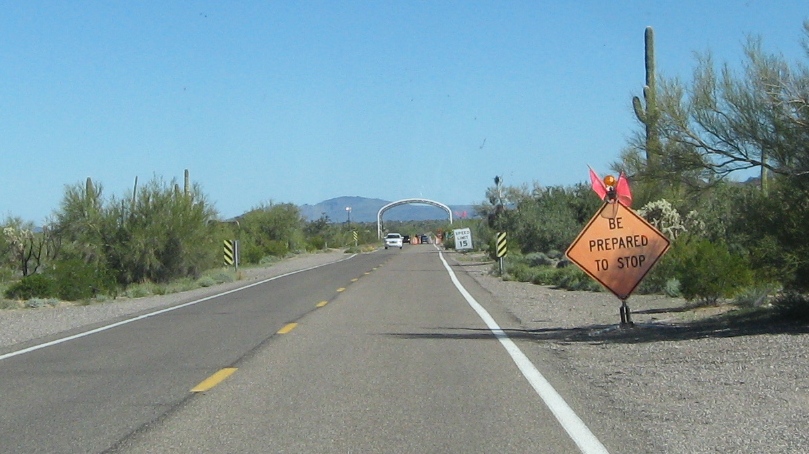 One of several immigration checkpoints we passed through.






A solar farm in the desert.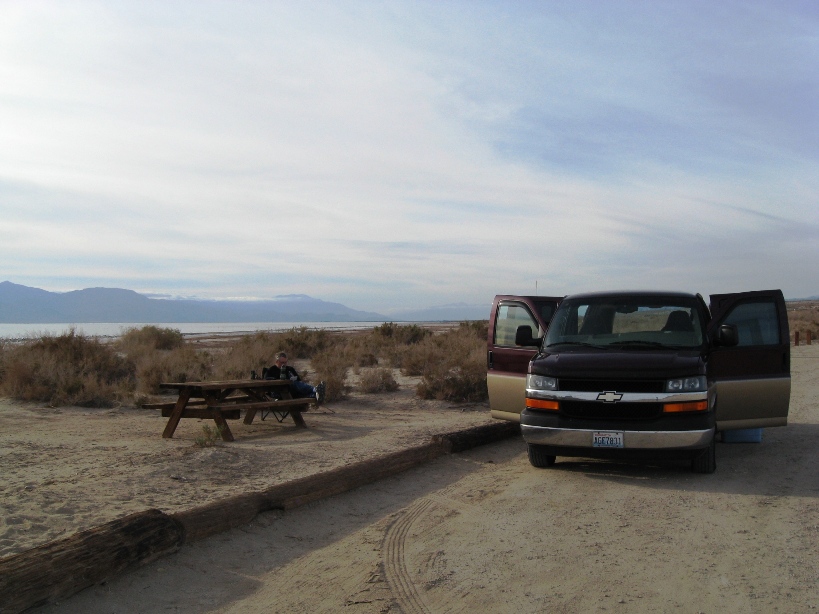 Heading home, we camped at Salt Creek Campground on the Salton Sea, 226 feet below sea level.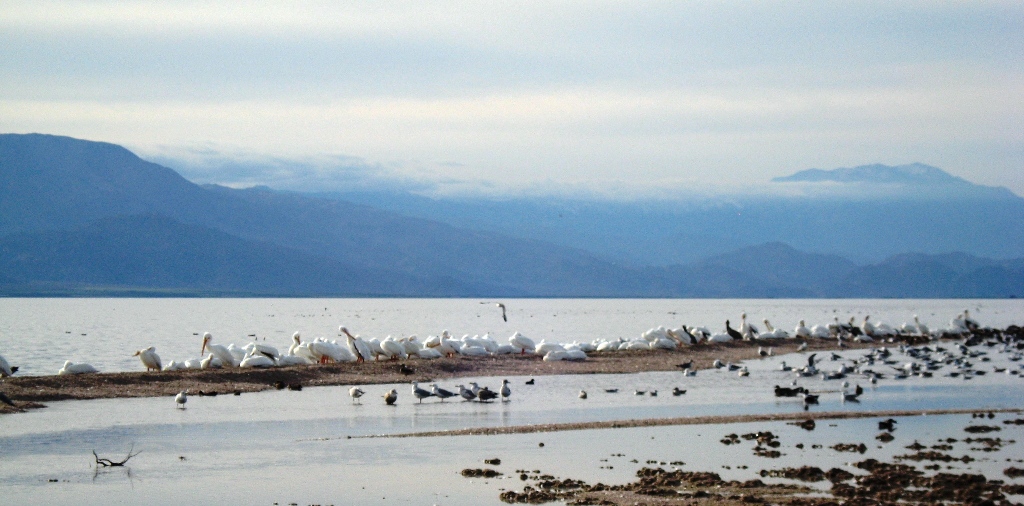 Millions of migratory birds, including these White Pelicans, spend the winter on the Salton Sea.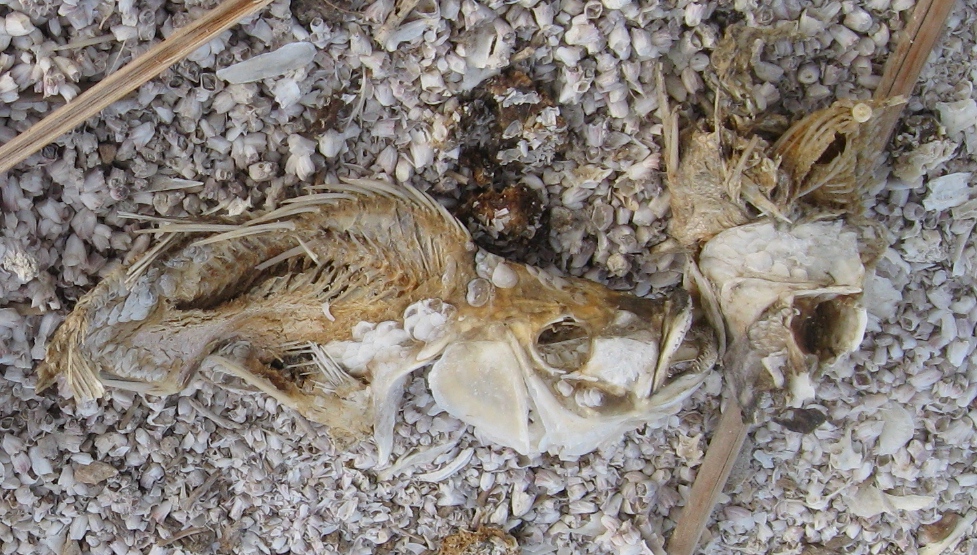 The birds feast on tilapia, which thrive in the lake.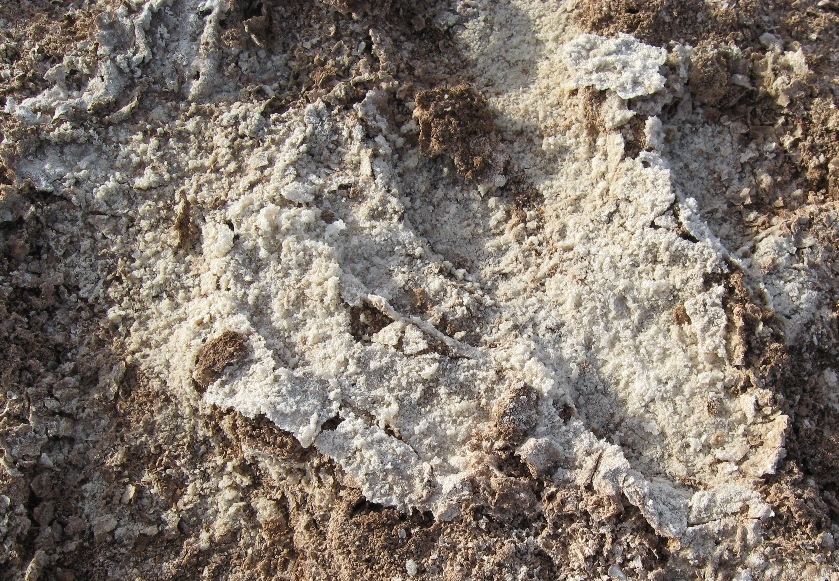 Salt deposits on the sand.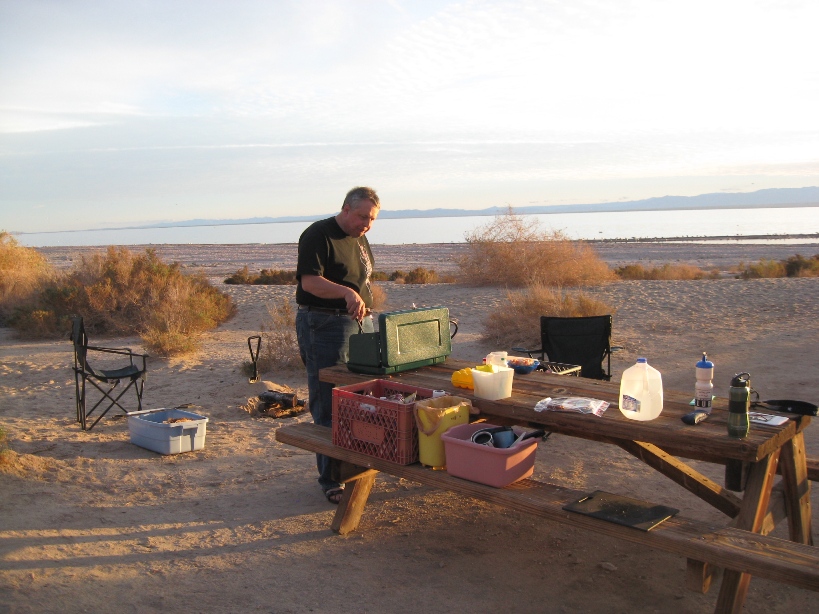 This was one of the most beautiful campsites I've ever stayed in. We pretty much had the place to ourselves.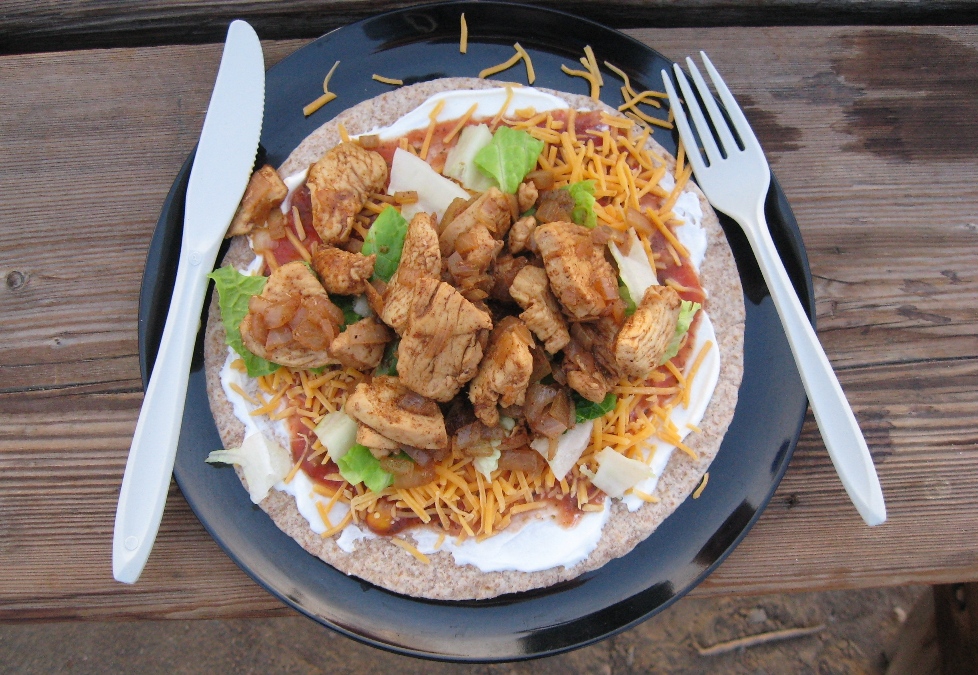 Chicken tacos made with Grant's homemade seasoning mix.





A balmy evening on the Salton Sea.





Another beautiful sunset.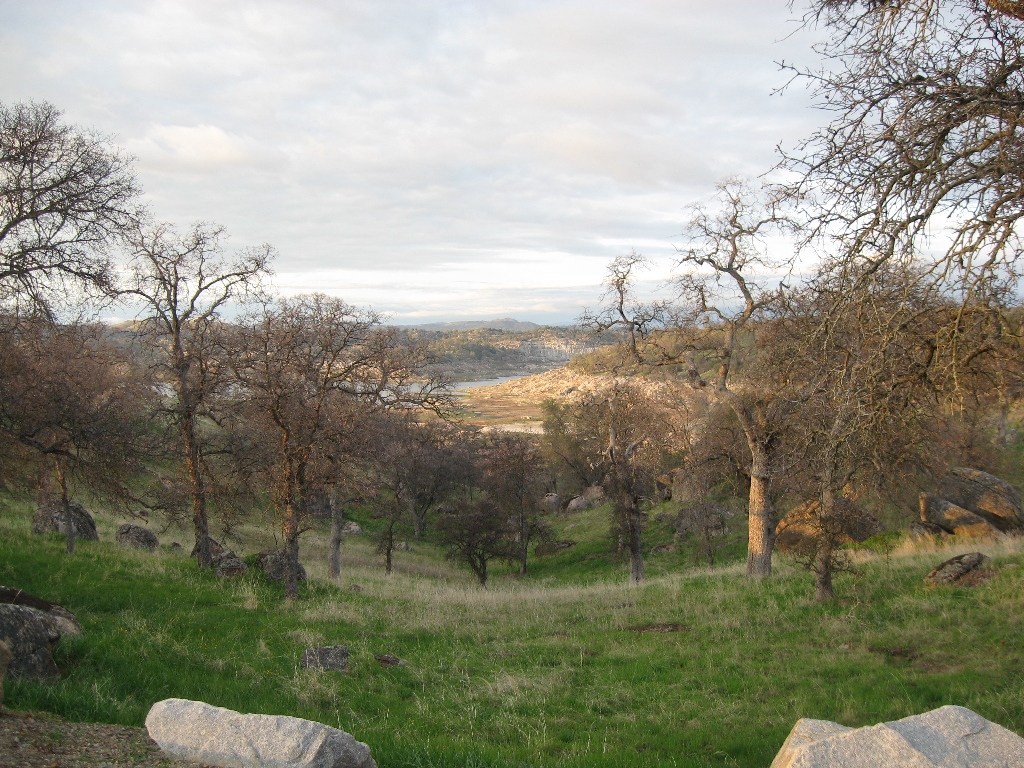 Codorniz campground on Eastman Lake near Merced, California.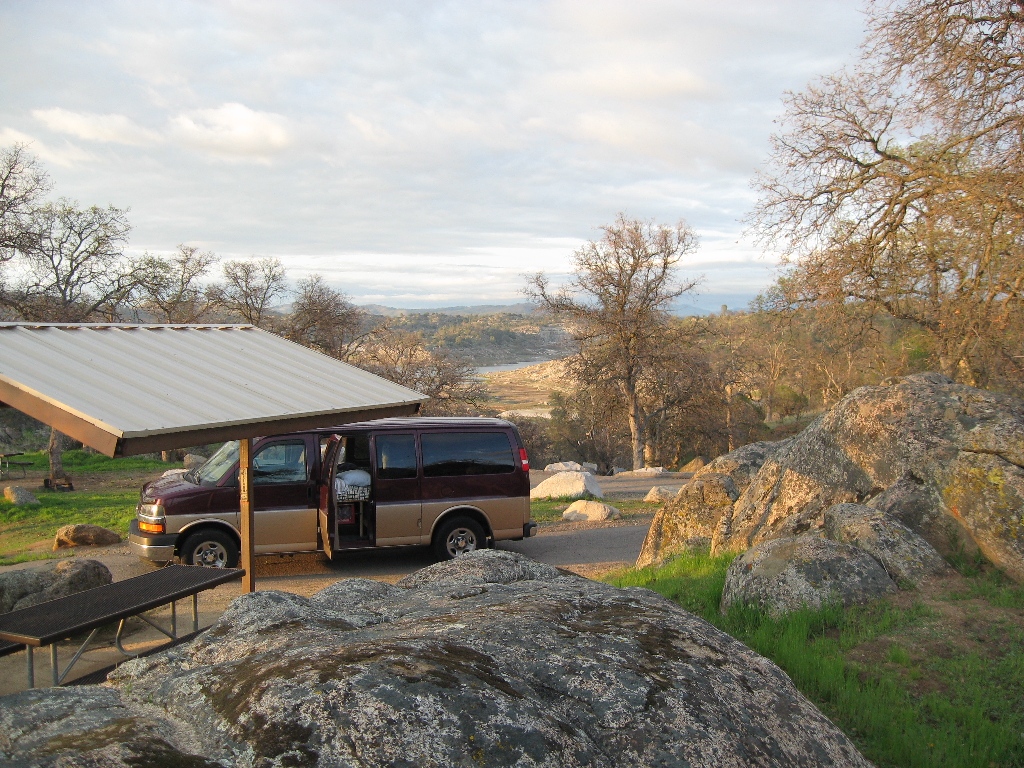 This beautiful campground is nestled in oak grassland.





Rolling green hills near Merced. From here we headed north to Redding, where the rains began. After a day and a half of driving in semi spray we arrived home safe and sound. Our escape to the sun was the perfect antidote to winter. Next year we might try Baja...