Canoeing in Cactus: A Road Trip to Sonora, Mexico
February, 2016
We spent several days camping and bird watching at a remote research station in southern Sonora, Mexico (red star). En route we attended my dad's 80th birthday party in Phoenix, explored SE Arizona, and visited friends and family. Click here to skip straight to the Mexico section.


Our route in blue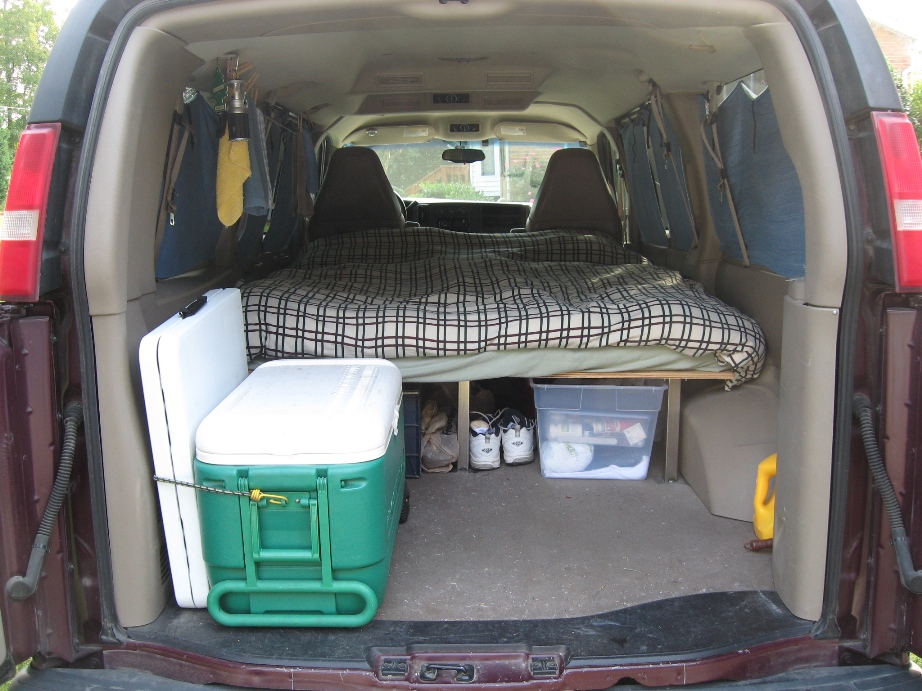 Our van (click here for more info).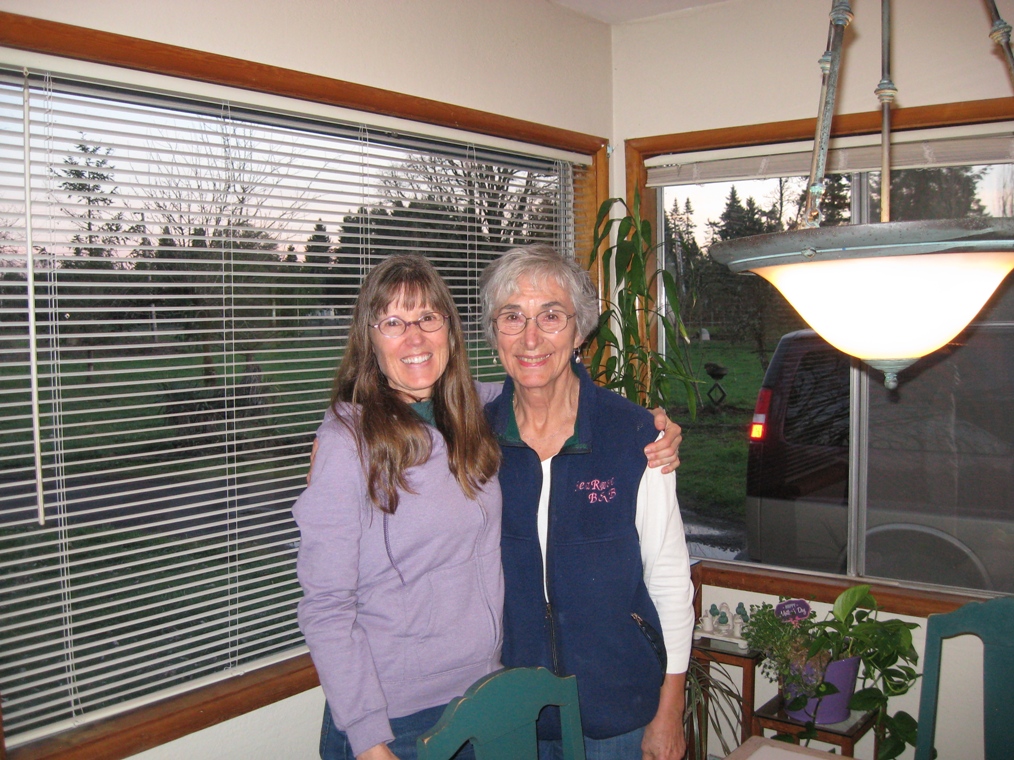 Old family friend Judy lives on a farm in Newberg, Oregon. Her many talents include cooking. We feasted on her cassoulet, crusty Italian bread, and apple pie!





Lunch in Redding, California, with my cousin Michael and his girlfriend Carol. Three years ago Mike lost his wife of 35 years. I am so happy he has found a wonderful new person to love.





Wanting a dose of California coast, we headed to Pismo Beach, near San Luis Obispo. Nothing like a few palm trees and ocean breezes to lift the spirits after the rainiest winter in Seattle history.





After a too-brief visit with Grant's brother and sister-in-law in Long Beach (I forgot to take a picture...) we drove to Burbank to see my brother, David, his 21-month-old daughter, Ava, and ...





... his wife, Annie.





Then we headed east to my parents' winter retreat in Phoenix.





The Von Der Linn clan came from all corners of the country for a whirlwind three-day 80th birthday celebration for my dad. (My kids couldn't make it.)





Happy 80th, Dad!





Hiking in the beautiful McDowell-Sonoran Preserve.





After a quick visit to our dentist in Los Algodones, Mexico (near Yuma) we spent the night at an old favorite, Organ Pipe Cactus National Monument, west of Tucson. In the morning we hiked the Desert View Trail.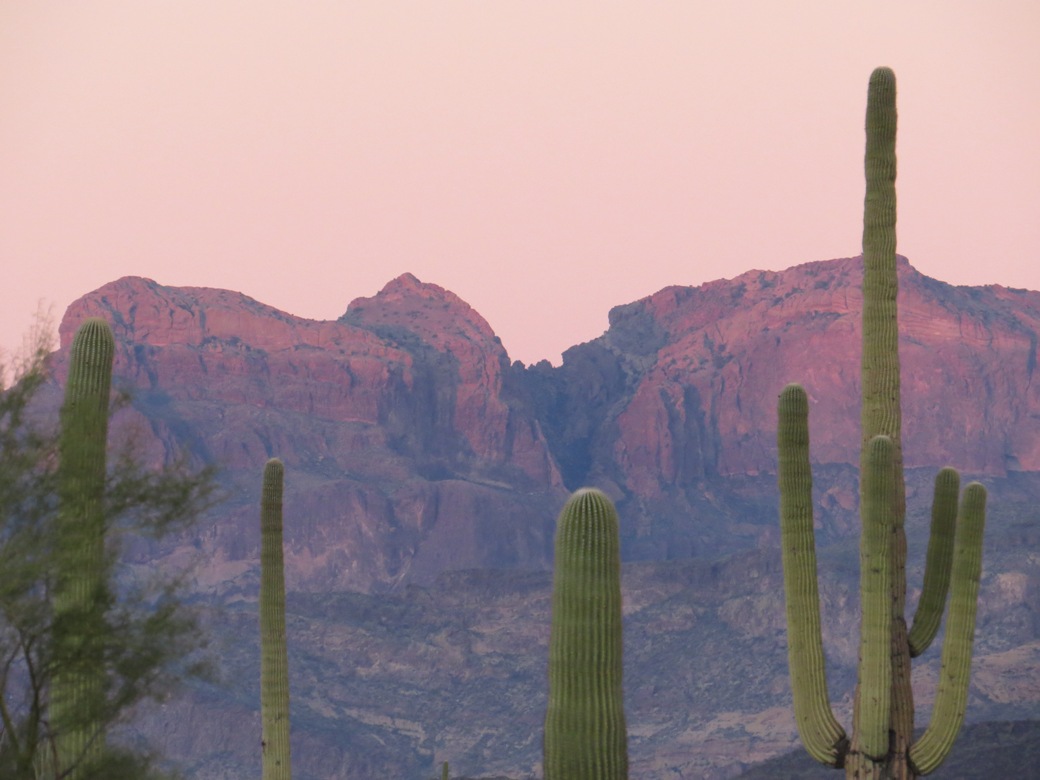 Sunset in Organ Pipe Cactus National Monument.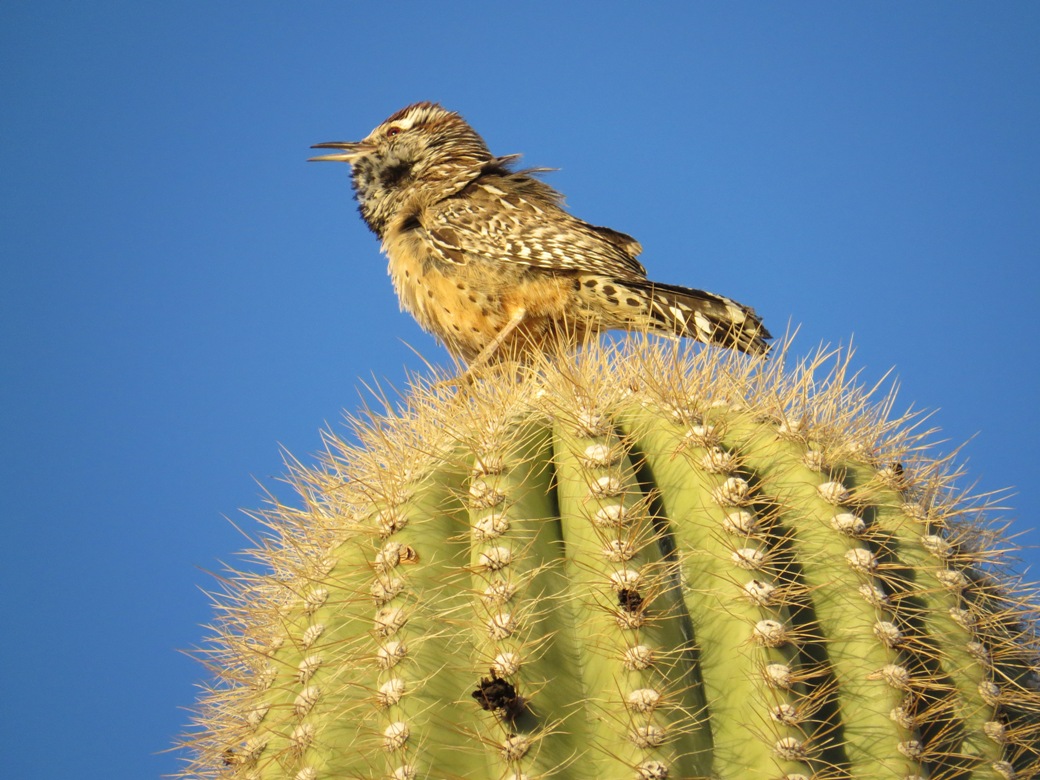 Cactus wren singing his heart out atop a saguaro cactus.





In Tucson we visited Grant's 96-year-old paternal aunt, Barbara. Her memory is slipping, but most of the time she knew who he was, and her mischievous sense of humor still shines through.





We spent the night in Catalina State Park, just north of Tucson in the foothills of the Santa Catalina mountains.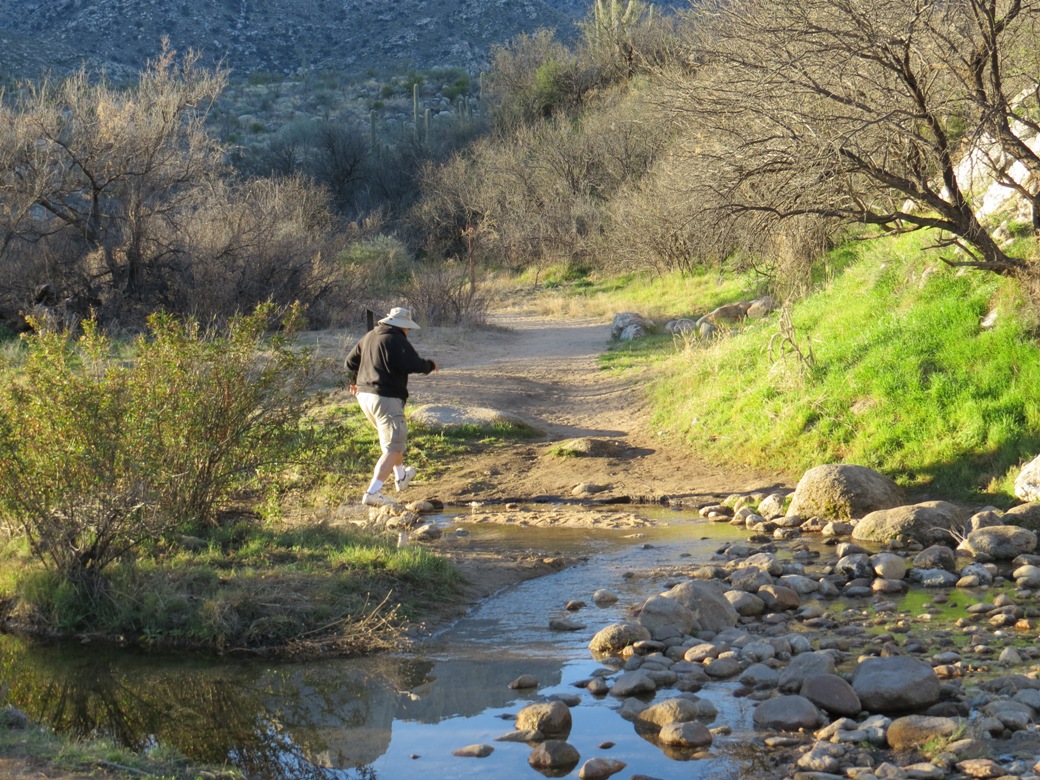 There are miles of hiking trails in Catalina State Park.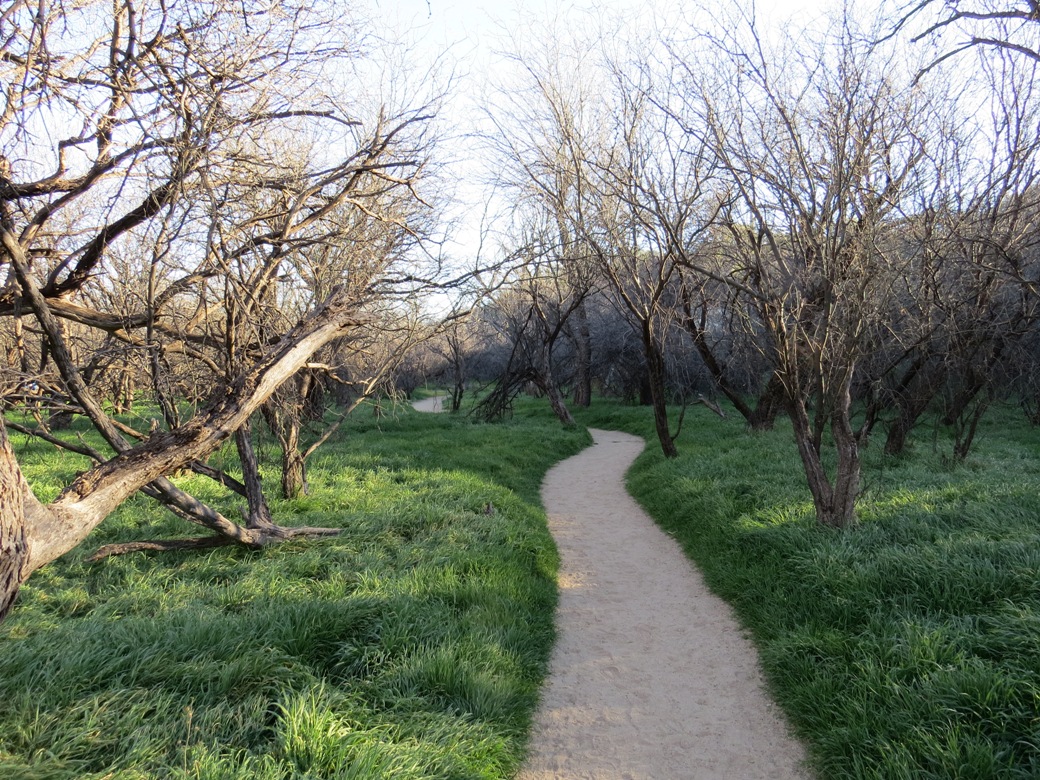 Mesquite forest in Catalina State Park. The desert can be surprisingly green in the spring.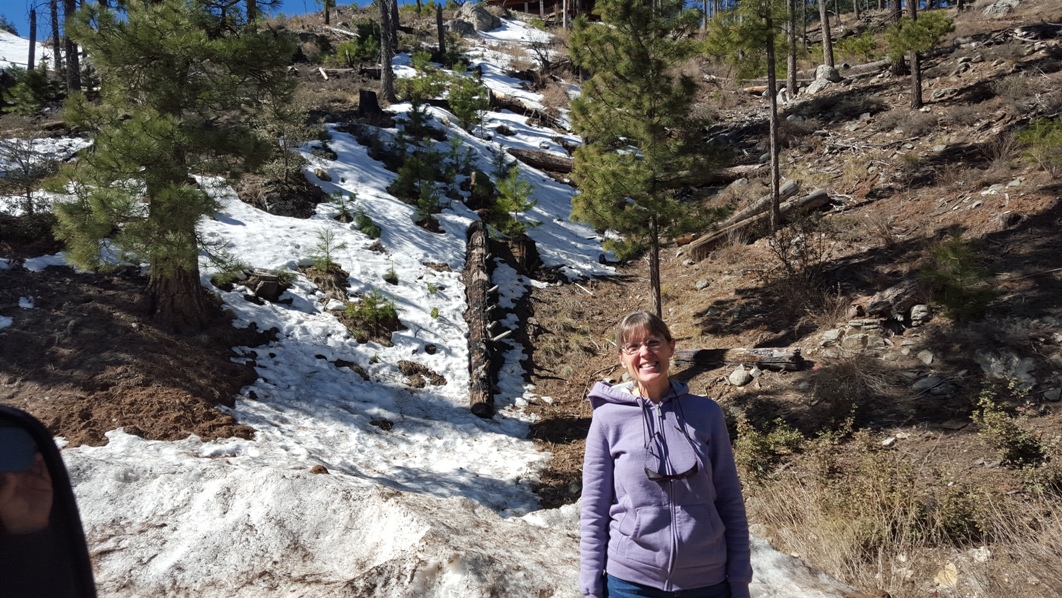 On the 25-mile drive up Tucson's 9000-foot Mt. Lemmon, you go from toasty warm desert to cool oak and pine forests to snowy alpine forest.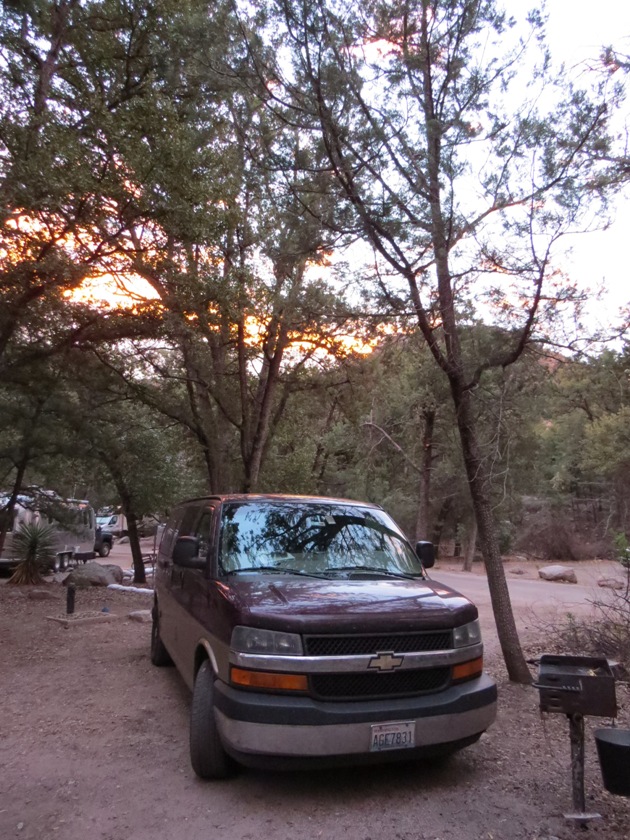 We had never been to southeast Arizona, and were delighted to discover beautiful Chiricahua National Monument, where we got the very last campsite.





Hiking in Chiricahua National Monument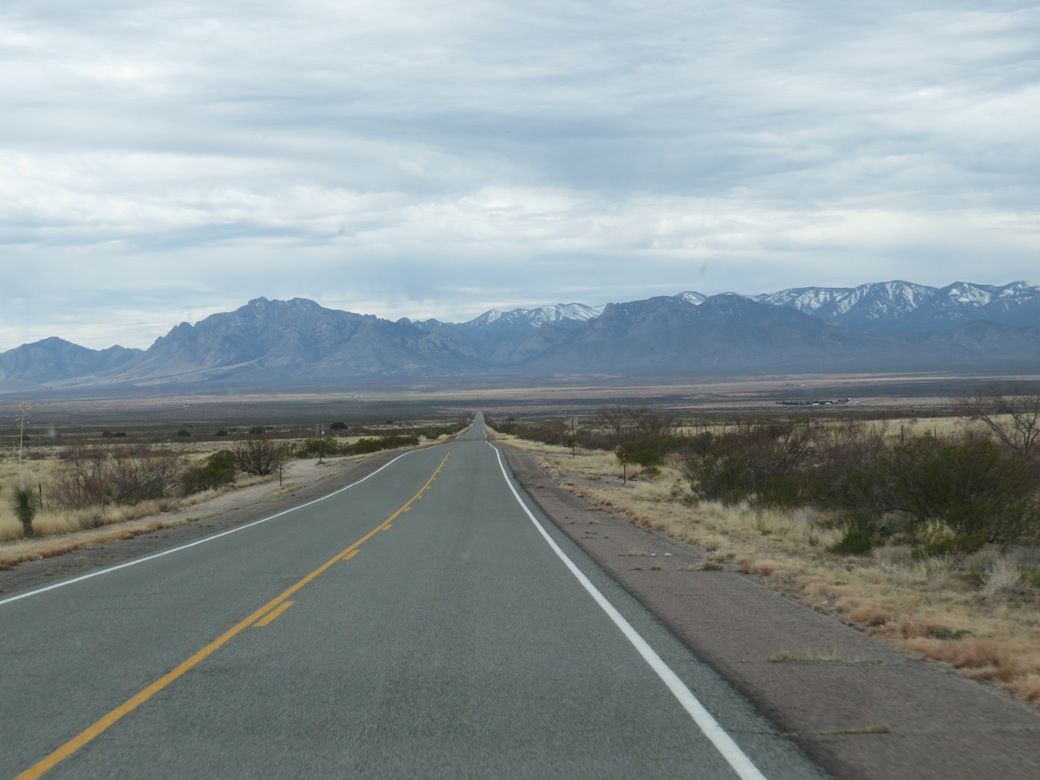 To get to the east side of the Chiricahua mountains you drive a few miles into New Mexico and then head south back into Arizona.





In the tiny town of Portal we saw several wild javelina (peccaries) crossing the road.





In the spring and summer, Portal draws crowds of bird watchers. The mountains are known as a "wonderland of rock formations." These orange cliffs with patches of bright green lichen are at the South Fork trailhead.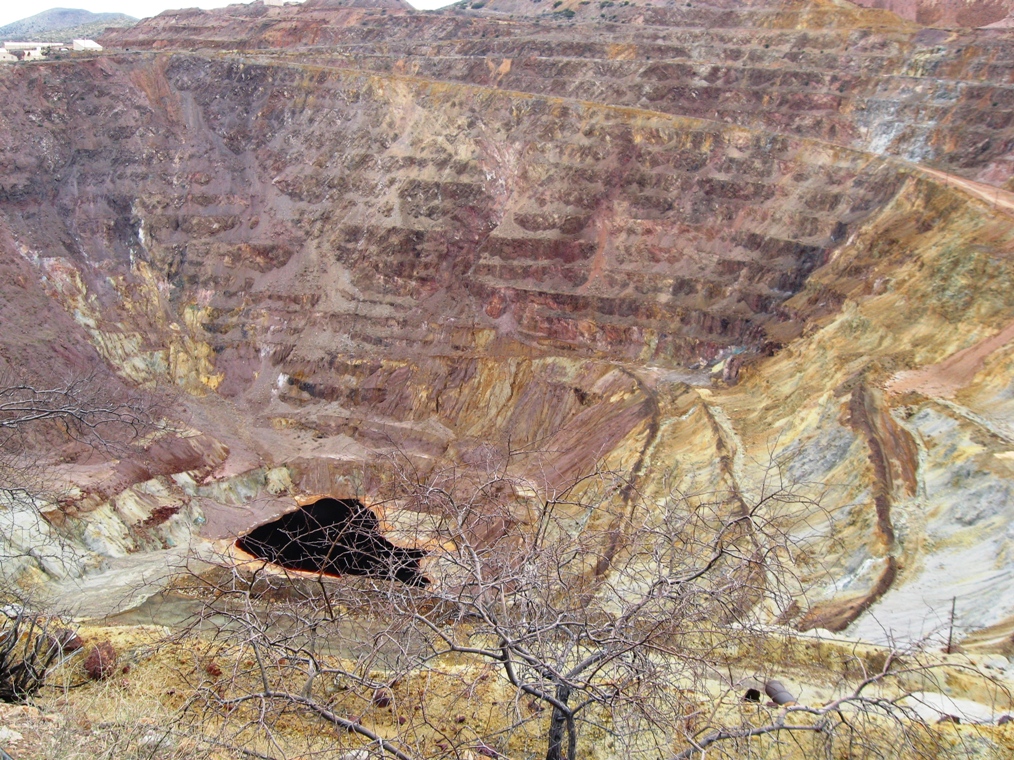 Swinging around the bottom of the Chiricahuas, we made our way west, stopping in the historic, arty town of Bisbee, Arizona, known for high quality turquoise and for copper mines (the two go together). A mineral-red pool lies at the bottom of the decommissioned Lavender copper mine.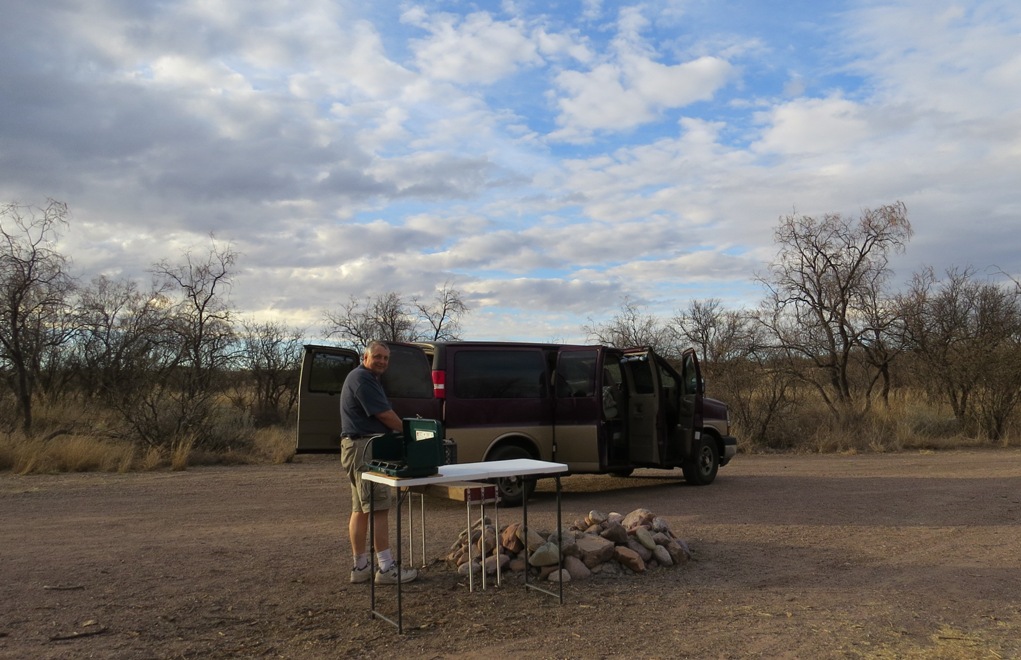 Our campsite north of Sonoita. Many National Forests allow "dispersed camping," which means you can camp for free in existing spots, but you must be self-contained.





Sonoita sunset





Walking in the border town of Nogales, Arizona, we could see the wall that divides the town. On the other side is Mexico, with its church bells and brightly-colored buildings. The border wall has created more problems than it has solved.





I knew that our border has basically become a military zone, but this sign in a Nogales yard made me think about the effect on people who live here.





Pena Blanca Lake, just north of Nogales, Arizona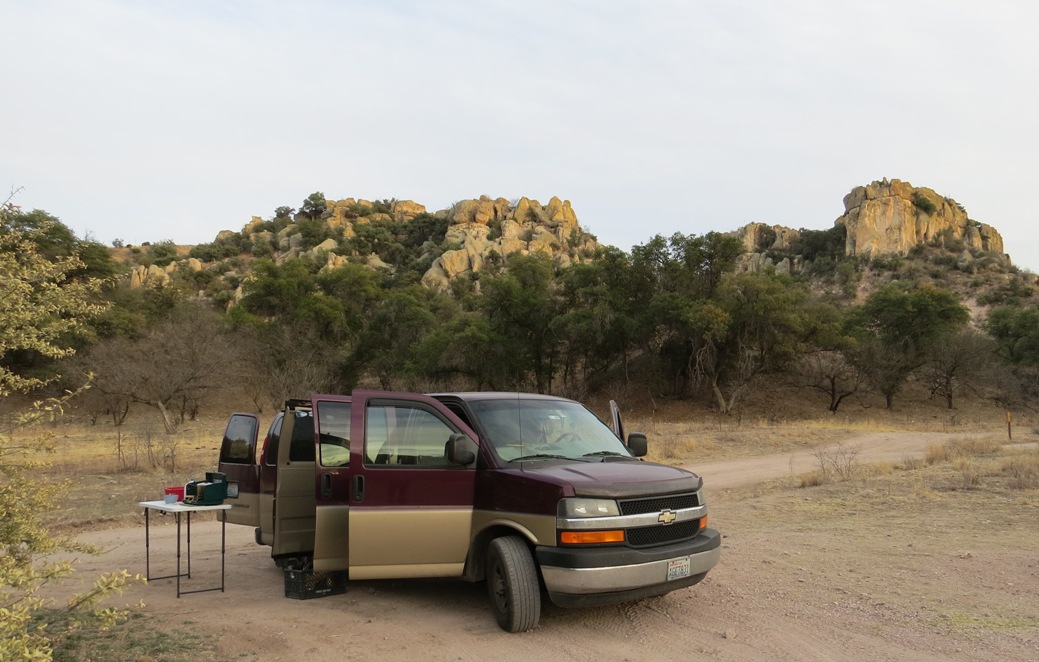 Our free campsite near Pena Blanca Lake



On to Mexico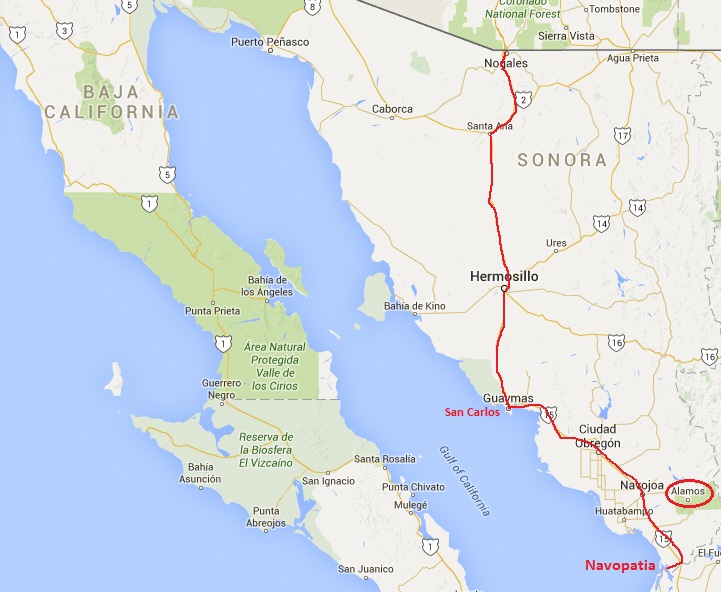 Our goal in Mexico was a small research station called Navopatia, about eight hours south of Nogales on an estuary of the Gulf of California. We also visited Alamos, a mountain town, and San Carlos, a more touristy seaside town.

Is it safe to drive in Mexico?
There is a lot of fear-mongering in the media about Mexico being dangerous, but it's simply not true. Sure, you'd be foolish to hang out in certain parts of certain border towns, especially at night, but the same could be said of many US cities. The roads in Sonora are generally good, though you do have to watch for potholes and axle-crushing speed bumps. Many of these can be avoided by taking the toll roads (cuotas). It cost about $23 each way to get through the state of Sonora. There are many gas stations with mini-marts and clean bathrooms.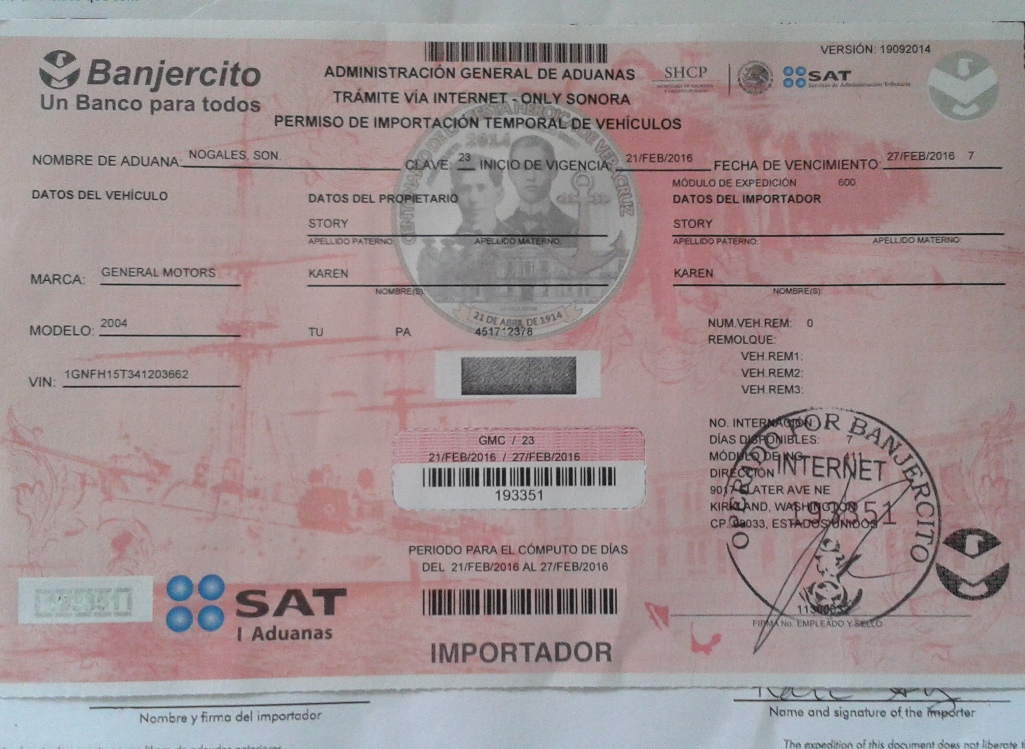 Unless you're driving in Baja or the Sonoran "free zone" (San Carlos, Rocky Point) you need a car import permit. You also need Mexican insurance. We ordered both online, saving time at the border crossing. On the back of the car permit is a fancy decal you stick on your windshield.





A typical road through a Mexican town is a bit rough, but effective at keeping speeds down.





This statue near Guaymas honors deer dancing, a tradition of the Mayo and Yaqui indians of Sonora. A combination of traditional dancing merged with Christianity, the dances are performed around Easter.



Navopatia Field Station


The road to the Navopatia field station is 14 miles of bumpy dirt.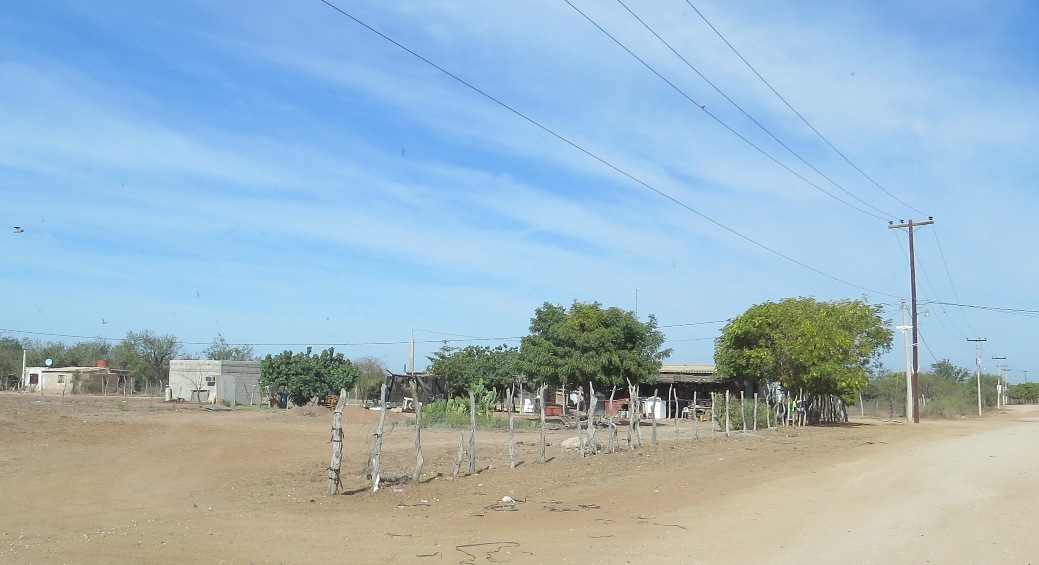 A typical family compound along the way. The people here mainly farm and fish.





Eventually you leave the power poles and villages behind ...





... and enter organ pipe cactus forest. One of the goals of the research station is to preserve this disappearing ecosystem.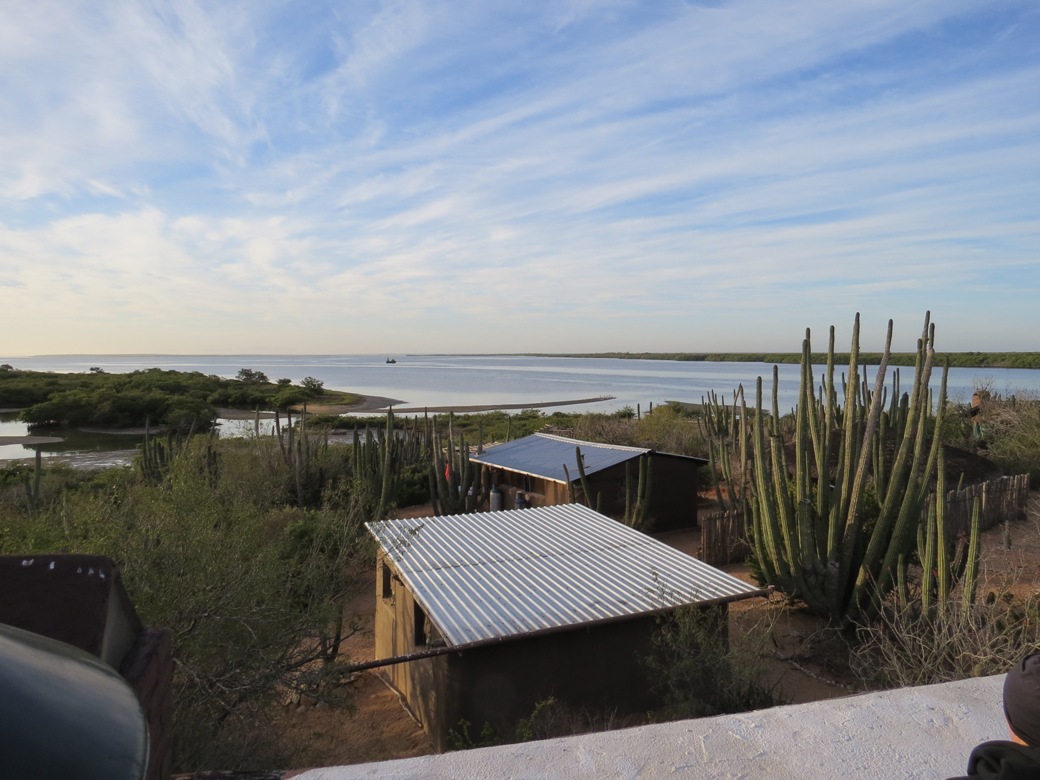 At last you arrive at Navopatia, a little piece of paradise on the shores of the Agiabampo estuary.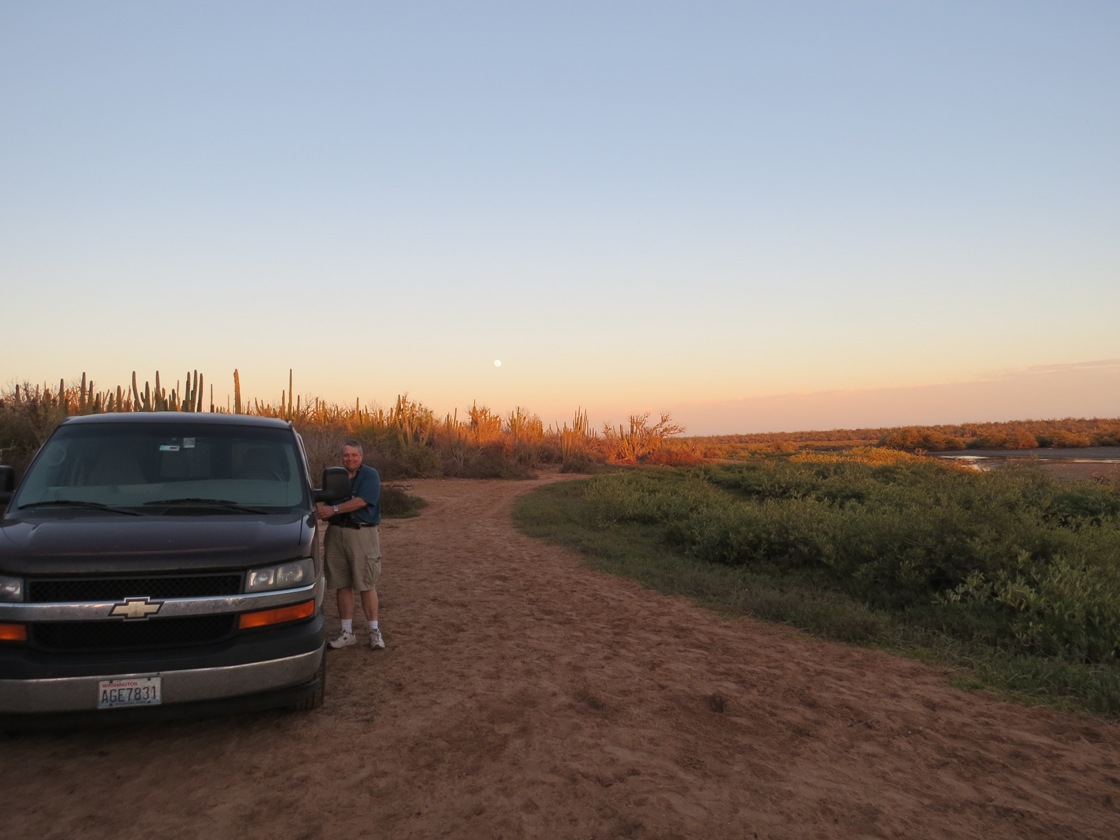 Our campsite at sunset





Our campsite on a warm afternoon





The research station was started about 14 years ago by Steve Herman, my former ornithology/zoology professor from Evergreen State College. I hadn't seen him in almost 40 years.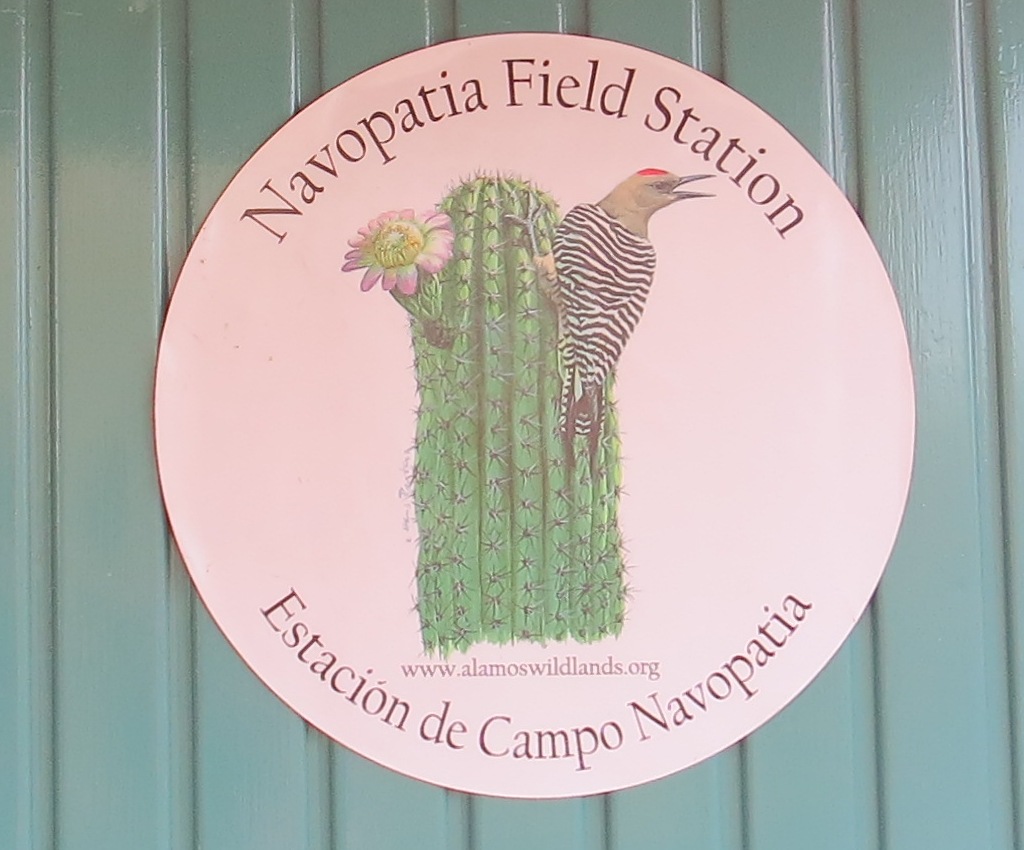 The station is open for five months each winter (summers are too hot and buggy). In addition to current students doing research, many former students come to visit.





The station can accommodate about 15 people. Three delicious meals are served each day.





The Navopatia kitchen





Lupita and her daughter are the cooks. Memorable meals included pork stew (barbacoa), poblano peppers in cream sauce, and fish tacos with local fish. The field station is off the grid - thus the wood cook stove. There is a propane refrigerator.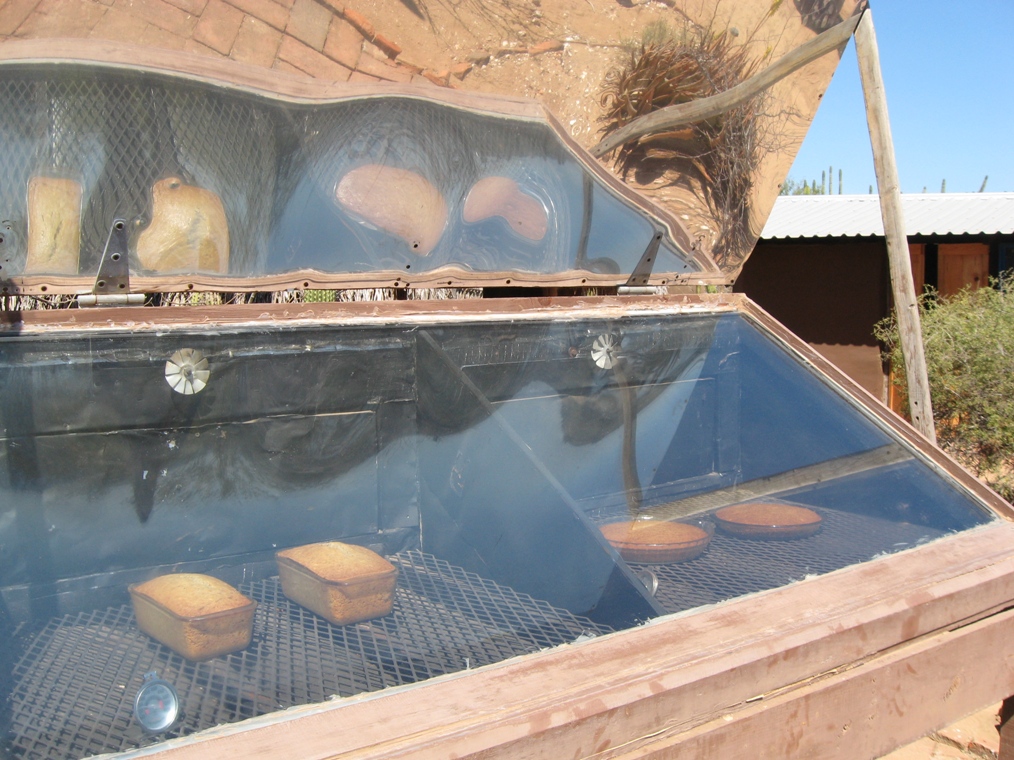 The solar oven provides treats like this banana bread.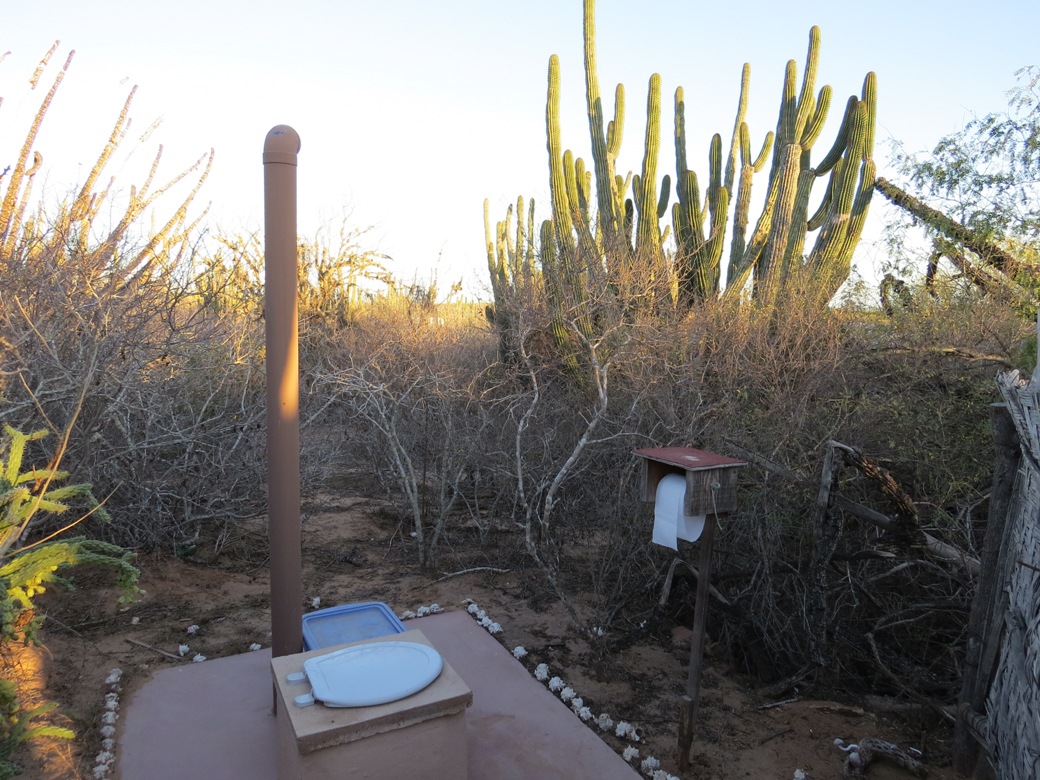 Pit toilets require neither water nor sewage disposal, and what a view! Thatch screens and cactus ensure privacy.





Cisterns collect enough water during the summer rains to meet the station's needs during the winter. The gravity-fed, propane shower is on the left.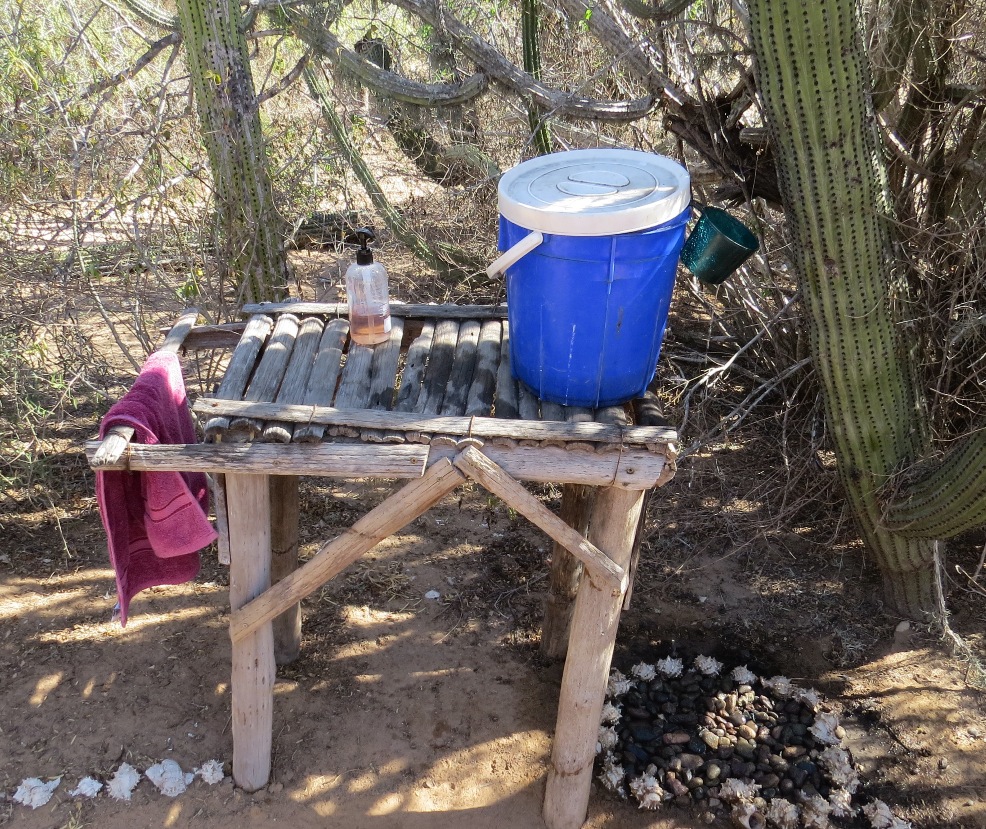 The clever hand washing station helps conserve precious water. Scoop some water into the cup, hang it on the side, and a tiny hole serves as a flow restrictor. Dump any extra back into the container.





Those who aren't camping can stay in a wall tent or a casita like this one.





Steve's daughter, Sallie, runs the station with her husband, Adam (not pictured).





A foggy sunrise over the lagoon.





Hanging out before breakfast on a cool, foggy morning. A warm sun soon burned through the mist.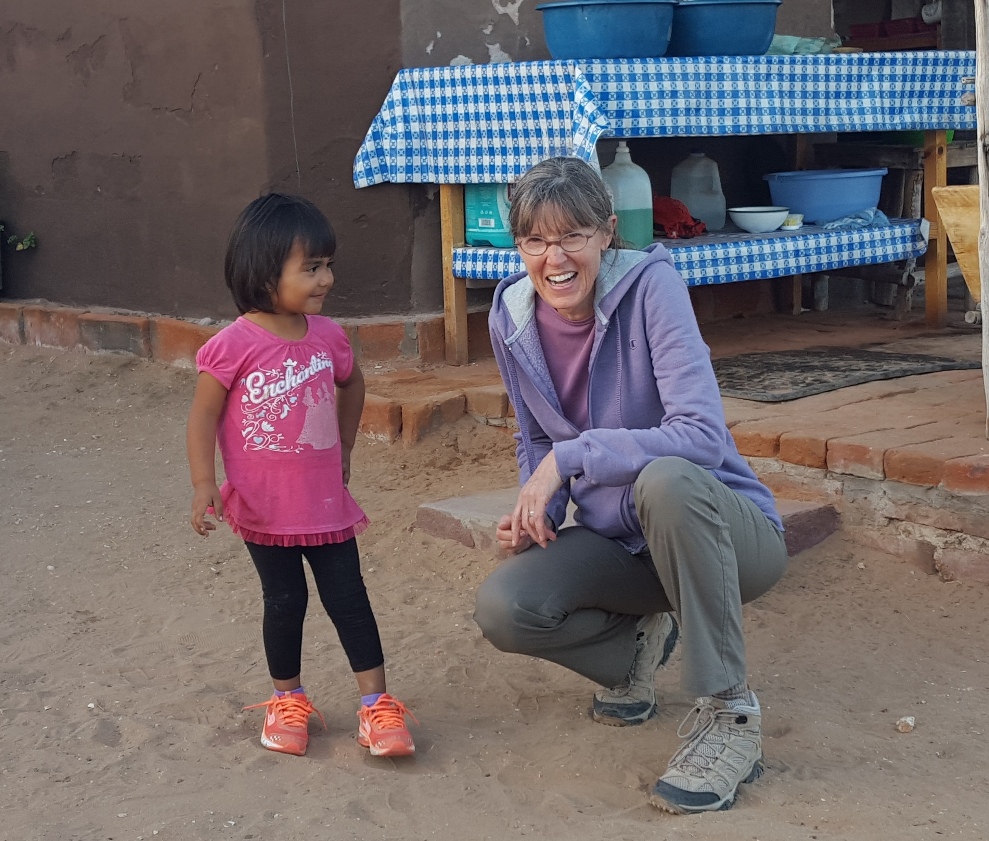 Three-year-old Ximena spends six days a week at the field station, where her mom and grandma cook, and her uncles do maintenance.





In yet another episode of "it's a small, small world" we discovered that two of the field station guests are friends with Grant's sister on tiny Anderson Island in Puget Sound.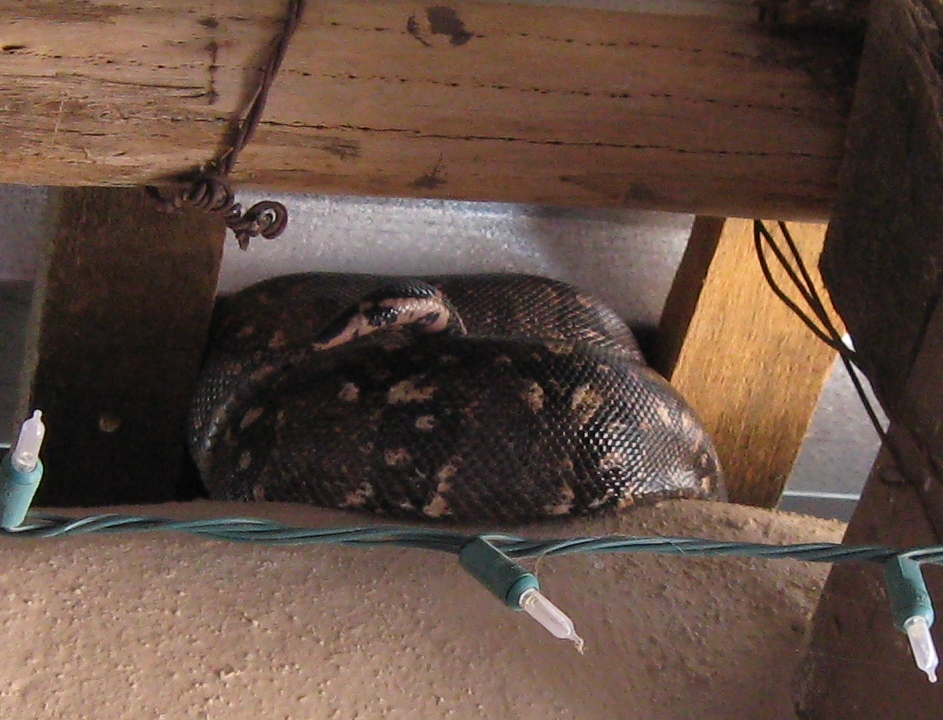 Boa constrictors like to sleep in the eaves. They are harmless.





Steve turned 80 while we were there. After solar oven birthday cake, we celebrated with a singalong around a bonfire.





Guests help themselves to a selection of canoes and kayaks for exploring the estuary or venturing to the Gulf of California.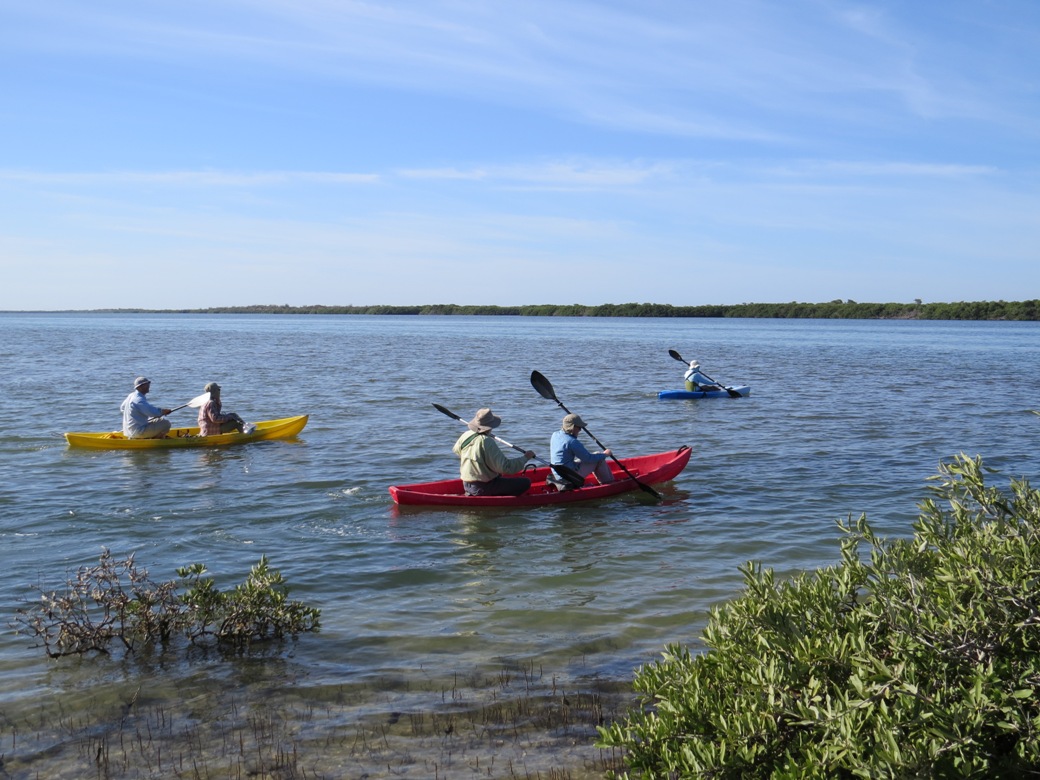 A group heads out for a paddle.





It seemed that half the people at the station could play guitar and sing, so the afternoon air was usually filled with music.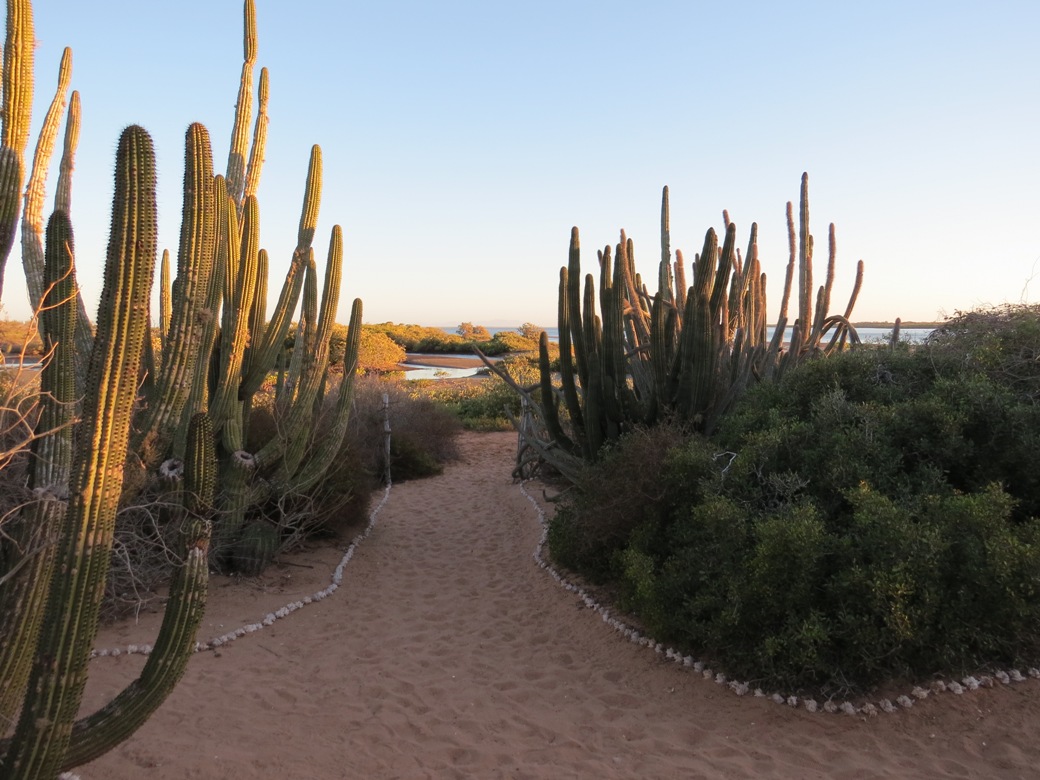 Sandy paths throughout the compound are lined with seashells.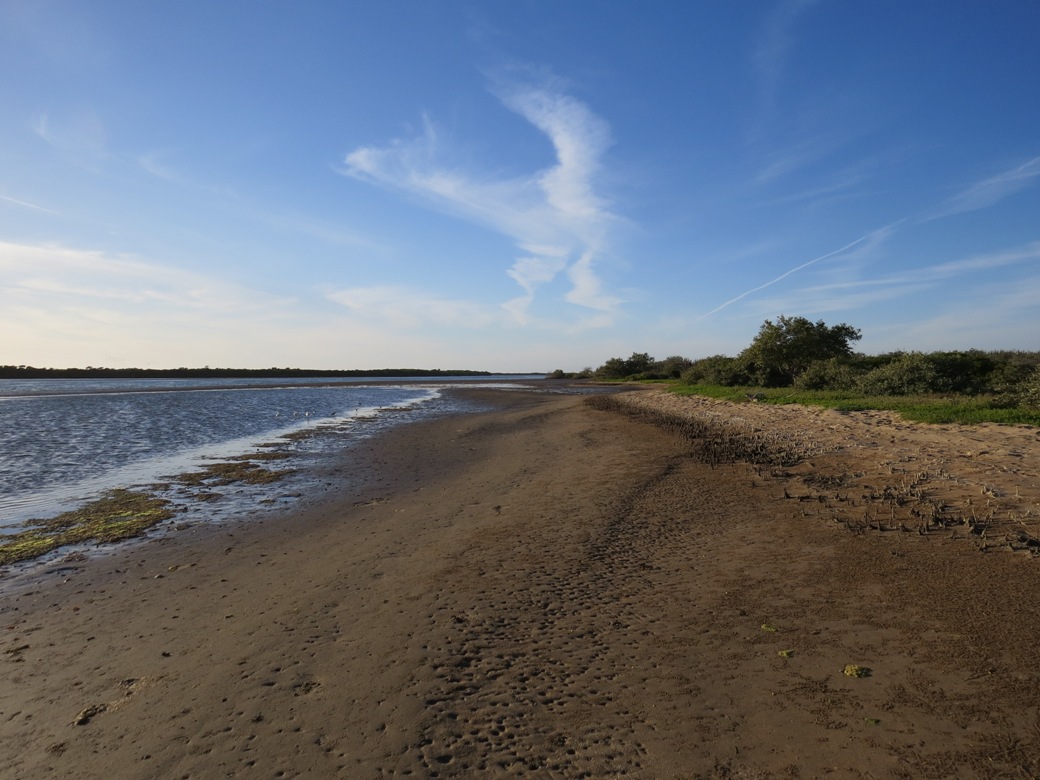 The beach at Navopatia.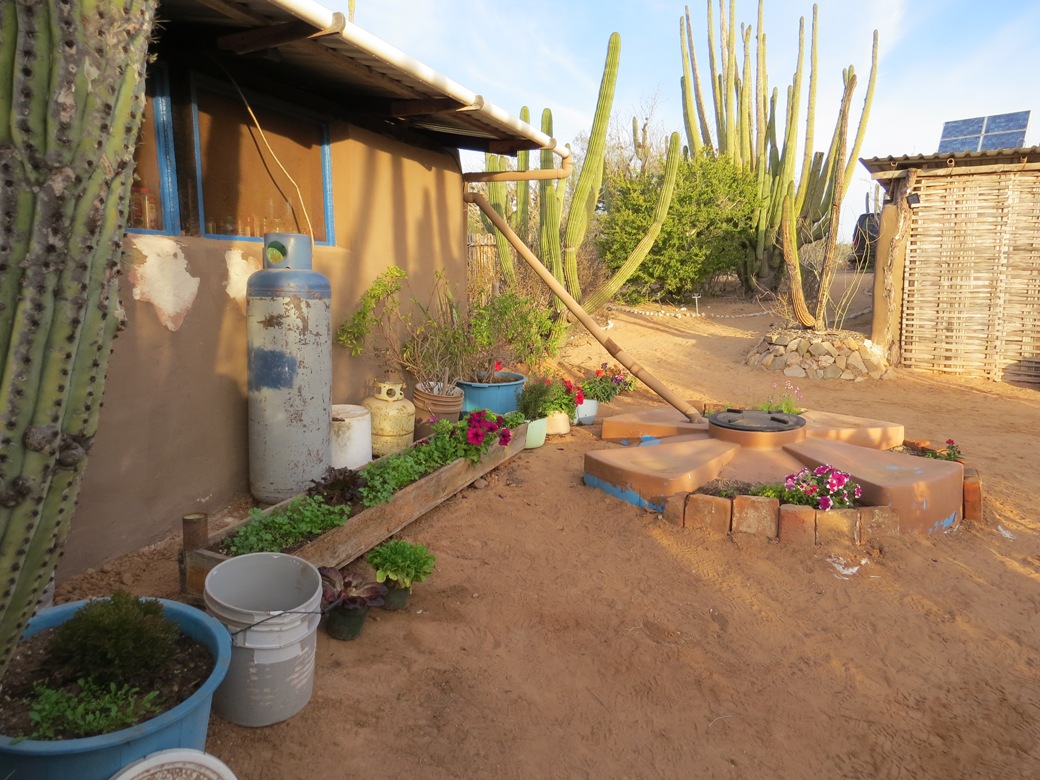 The kitchen garden and another cistern





Navopatia means "plugged with prickly pear." The local fishermen used to build a fence of prickly pear, and as the tide went out of the lagoon the fish would be trapped.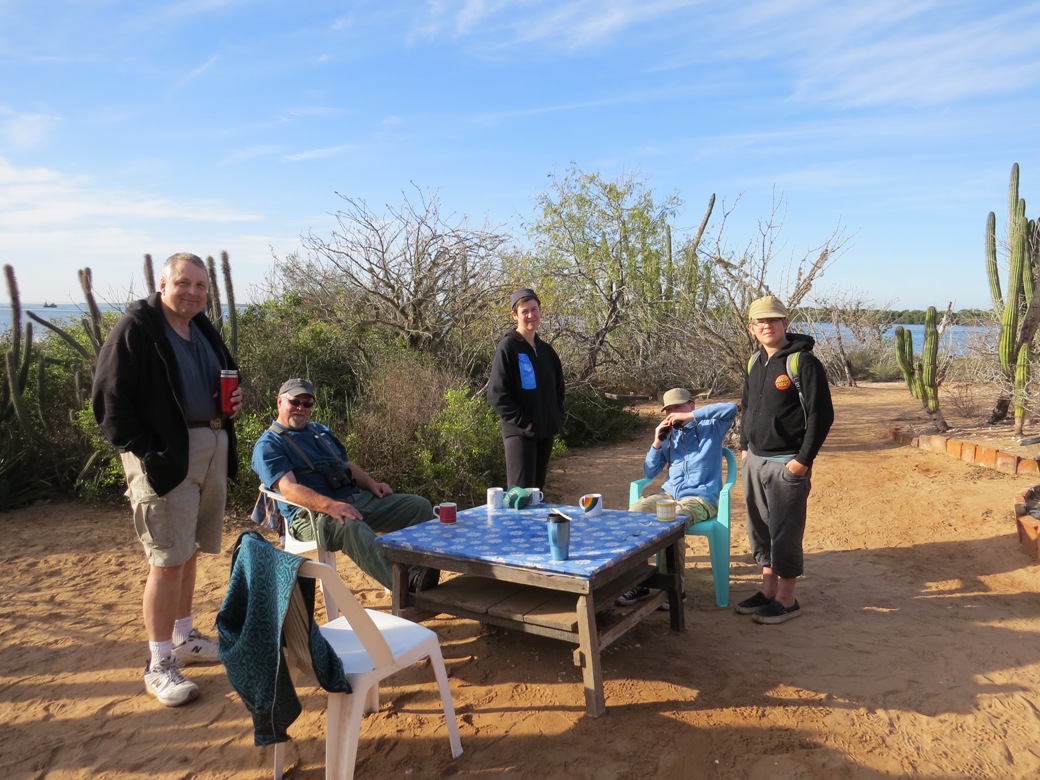 The two boys on the right were avid and knowledgeable birdwatchers.





The Coastal Thornscrub habitat of southern Sonora is an important wintering, migratory stopover, and breeding area for many species of birds.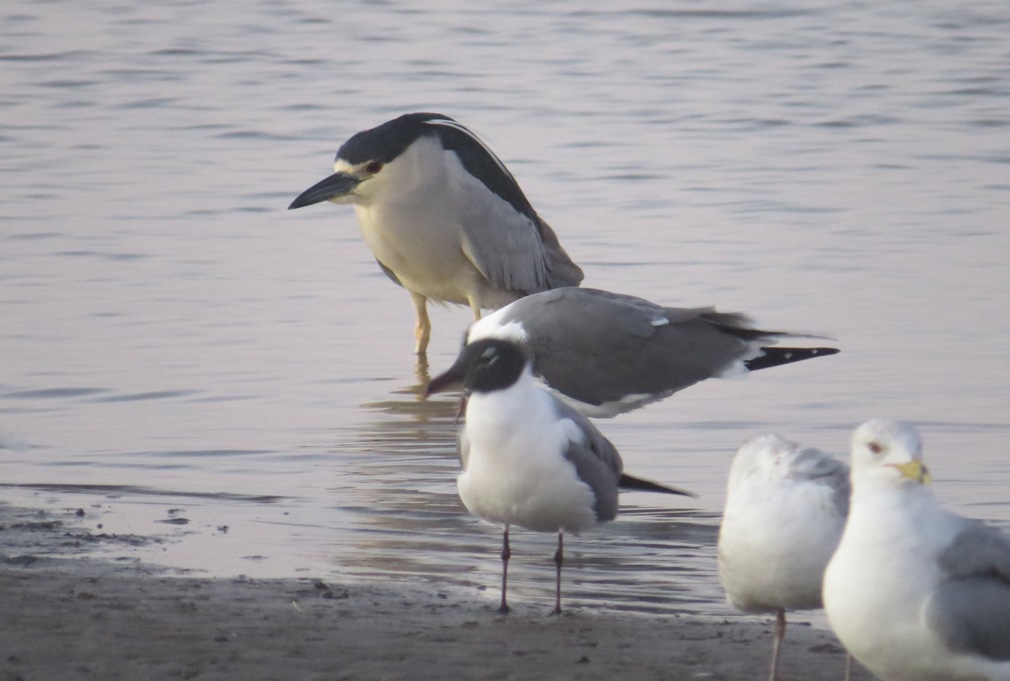 Black-crowned night heron (back) and laughing gulls (front, with black heads).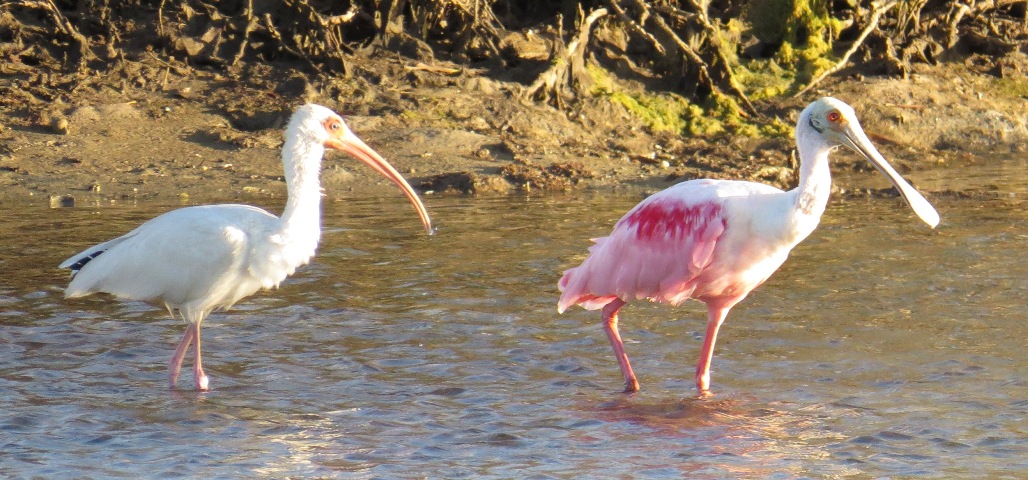 White ibis and roseate spoonbill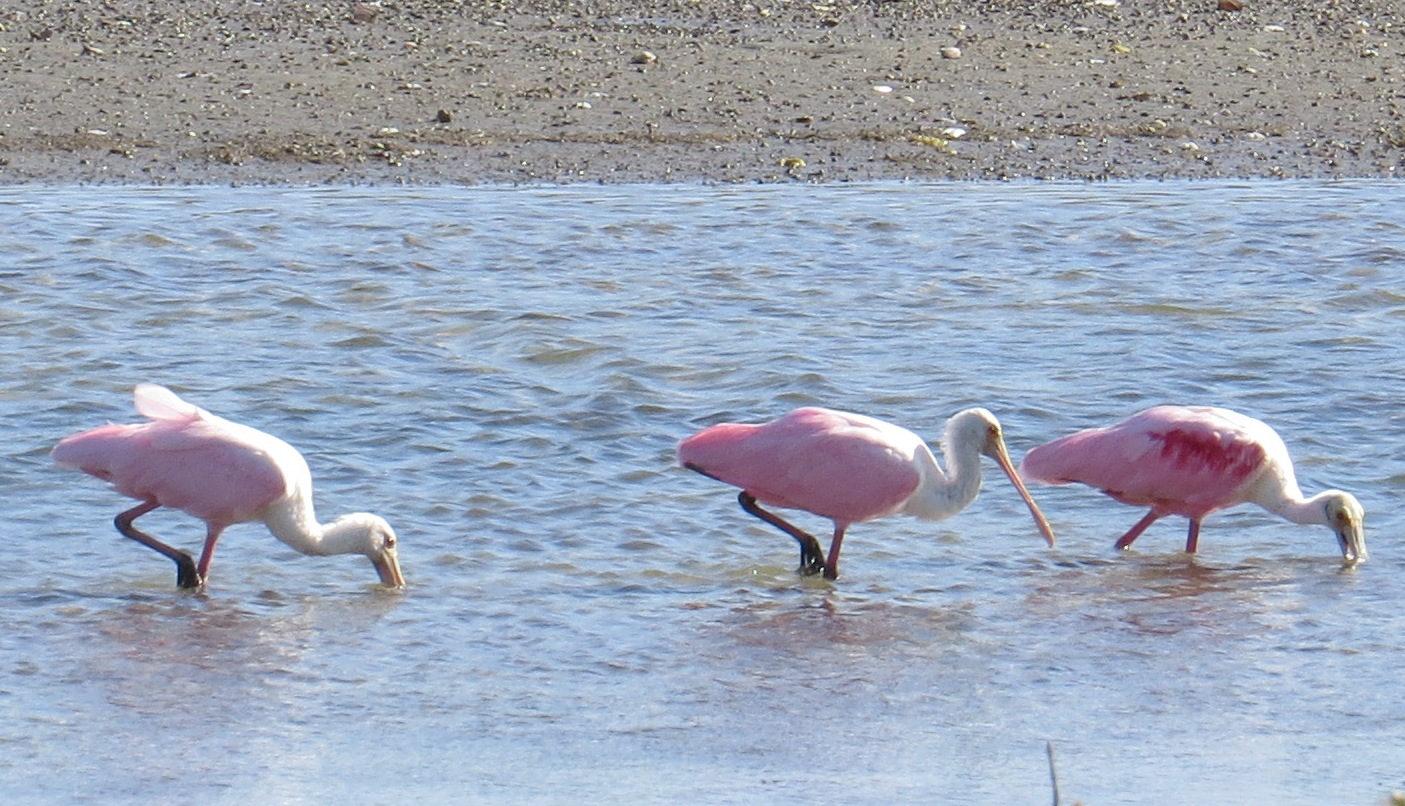 Spoonbills feed by sweeping their spoon-shaped beaks back and forth through the water.





Black-necked stilts have pink legs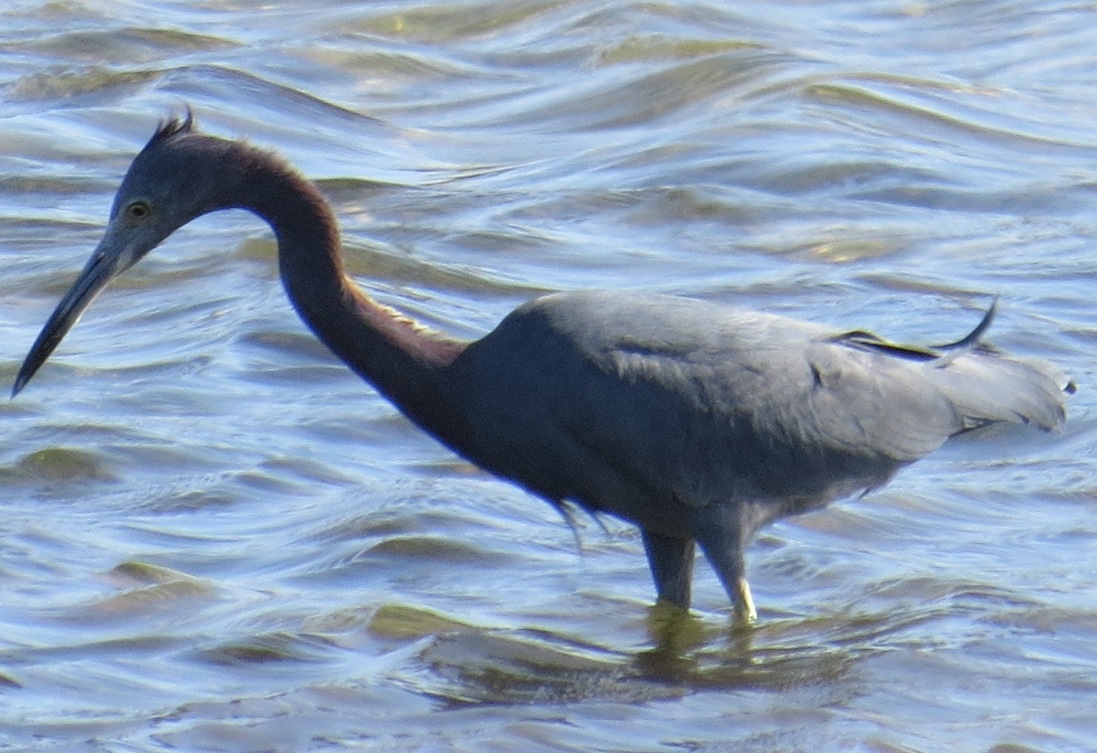 Reddish egret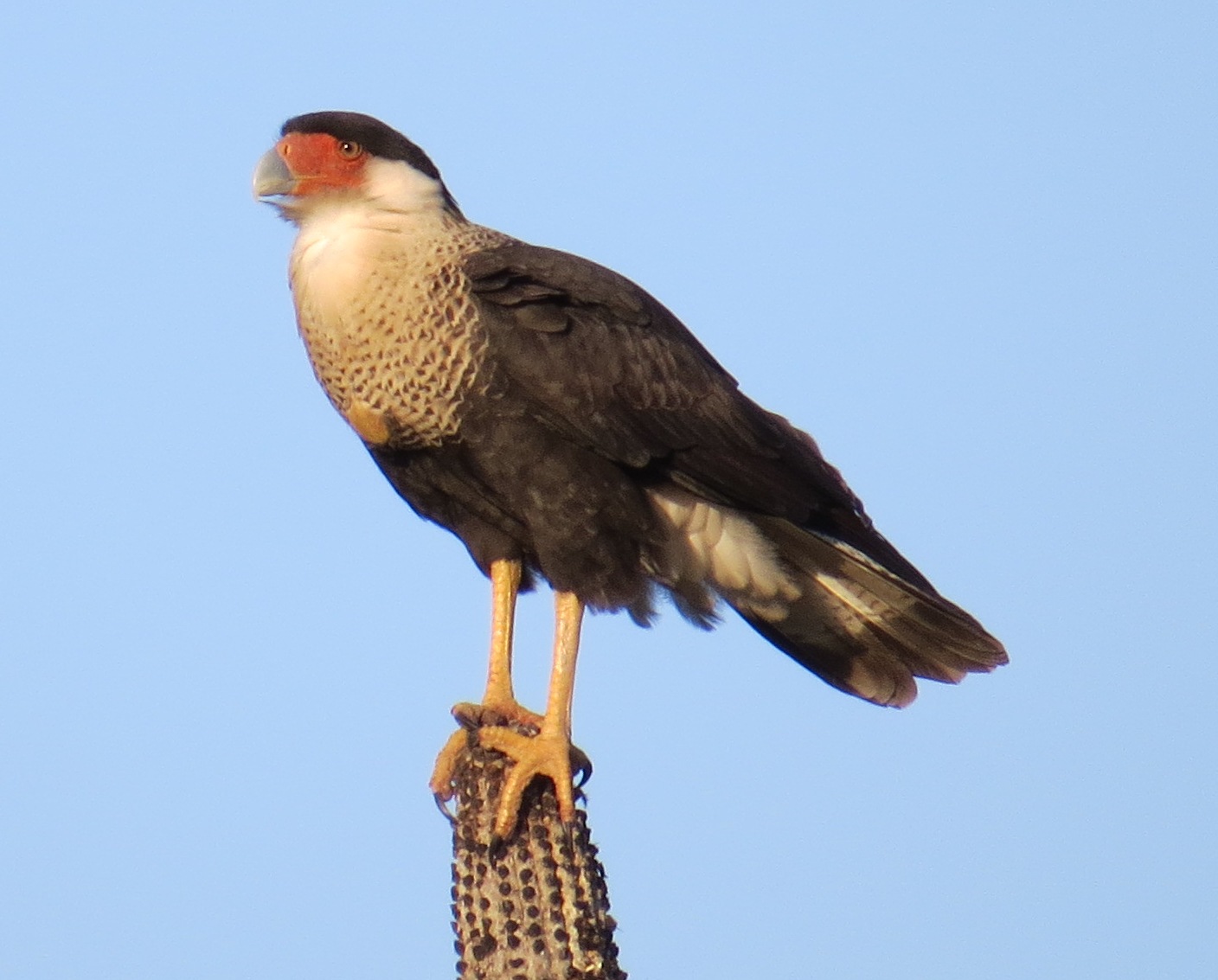 Caracara

This seven-minute video about the field station was made by a videographer we met while we were down there.




Alamos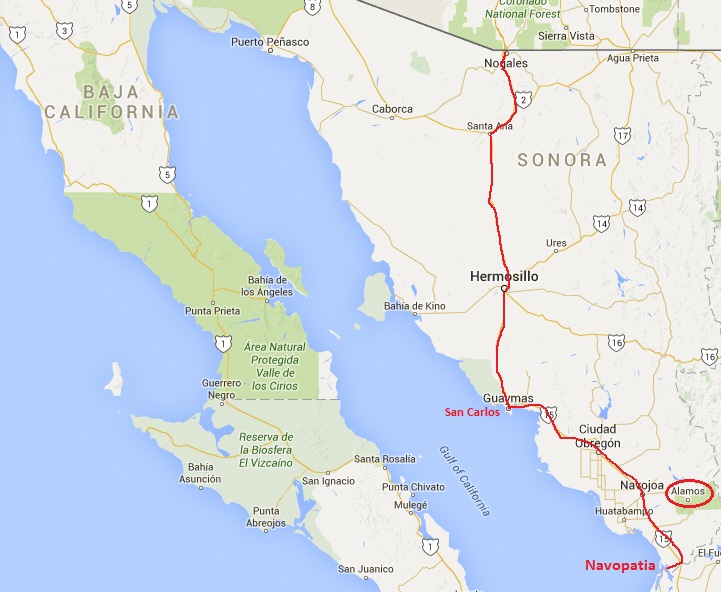 All too soon it was time to say goodbye to paradise. We wanted to do a bit more exploring before our car permit expired. We headed about two hours northeast to the town of Alamos.





Alamos is a sleepy colonial town in the foothills of the Sierra Madre.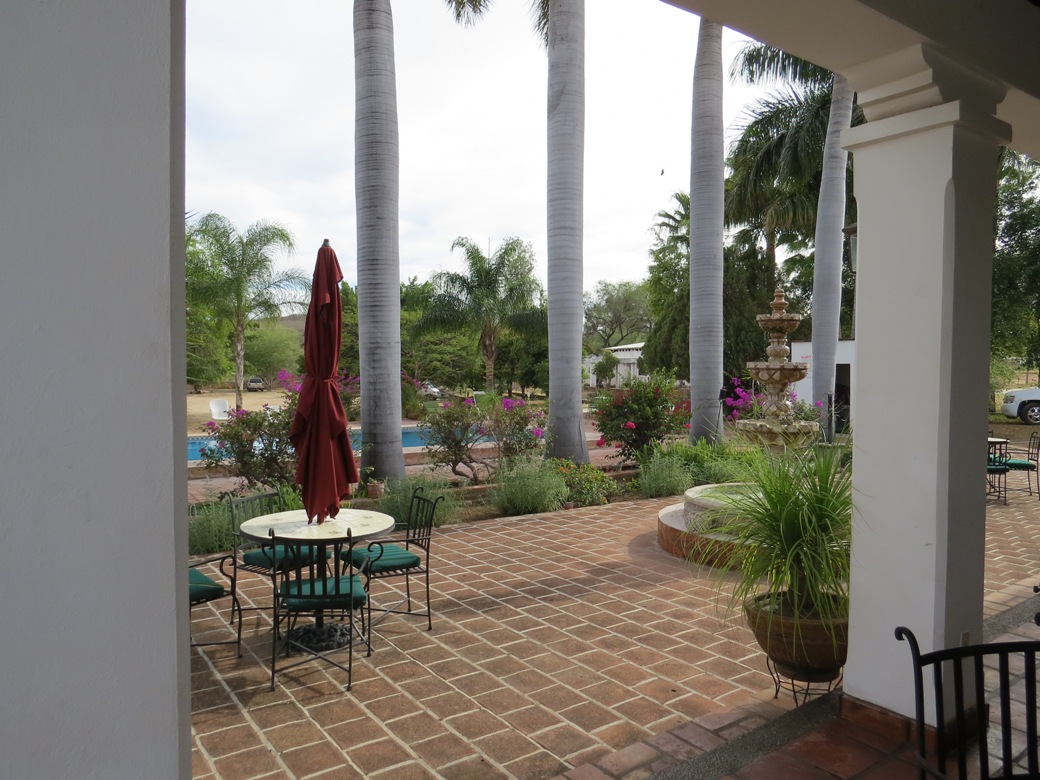 At Rancho Acosta our $10 campsite included use of their pool, shady porch, and wifi.





A 10-minute walk from the campground took us down bougainvillea-lined streets to the center of town.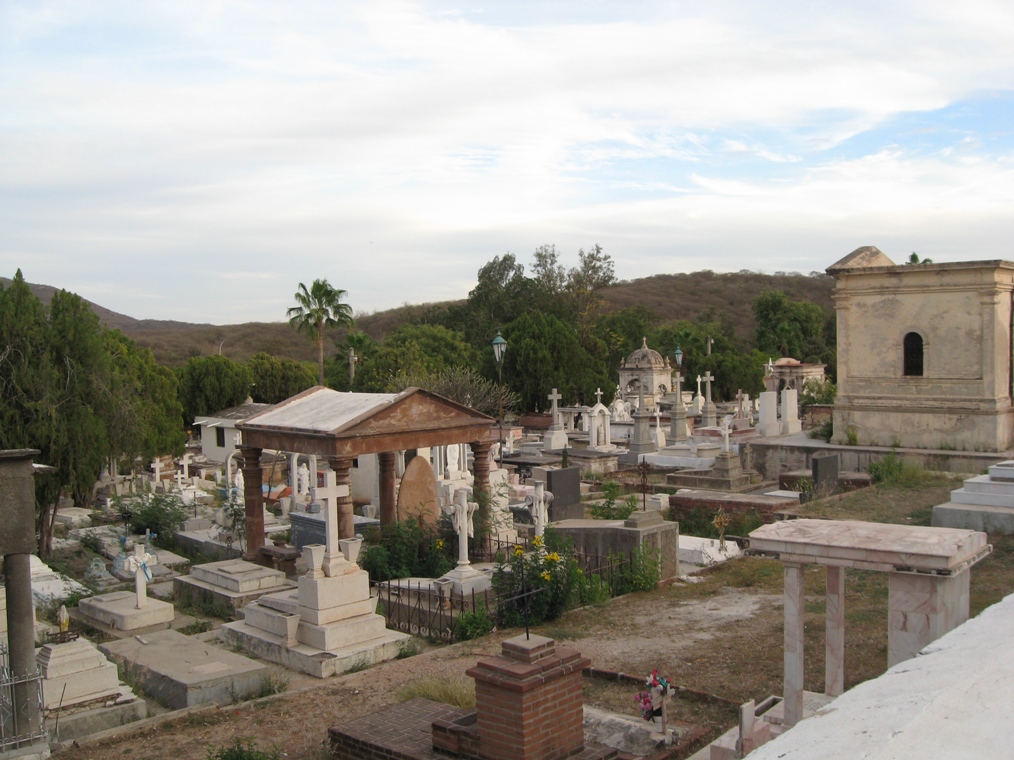 The Alamos cemetery





A delicious lunch at Koki's restaurant





Dinner at Los Tesoros, a former 18th century convent



San Carlos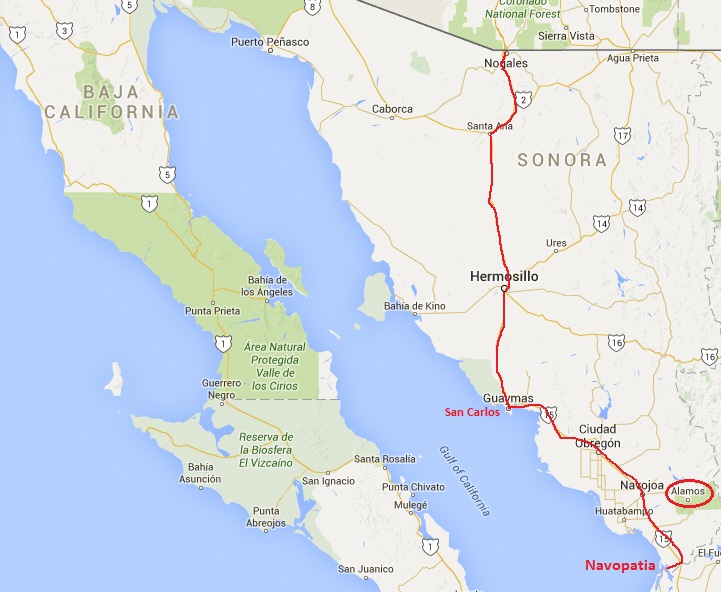 San Carlos is a sleepy beach town on the Gulf of California.





The coast at San Carlos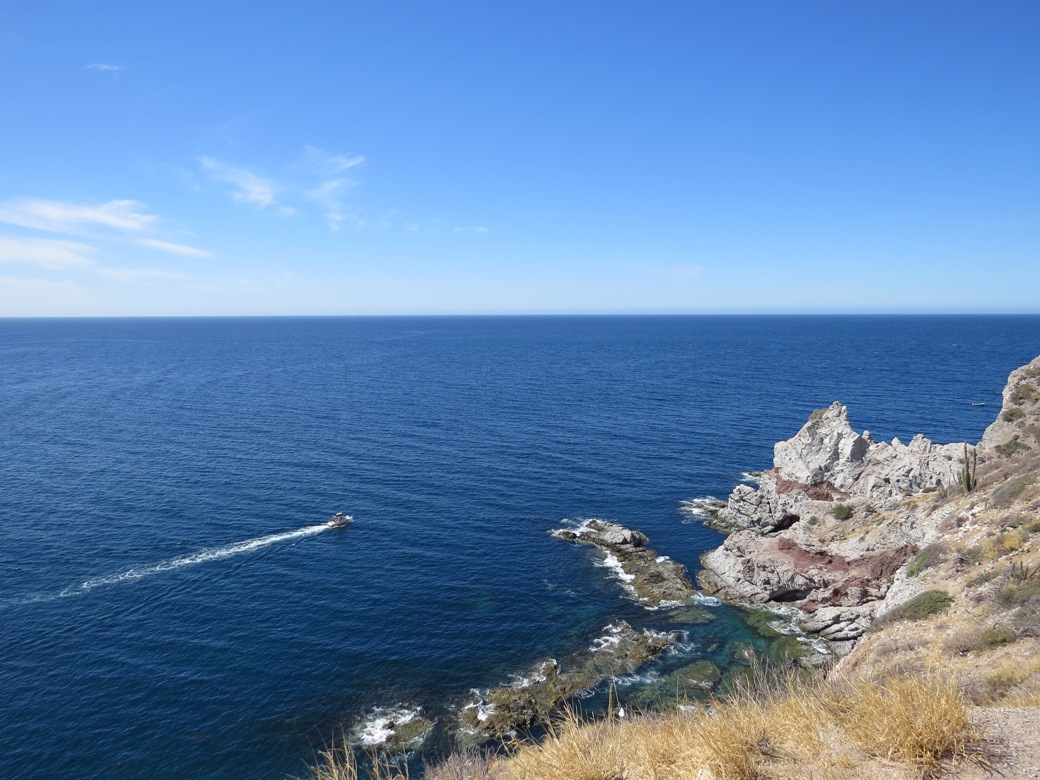 The Gulf of California





San Carlos is very quiet. Most people disappear into rental houses on the beach.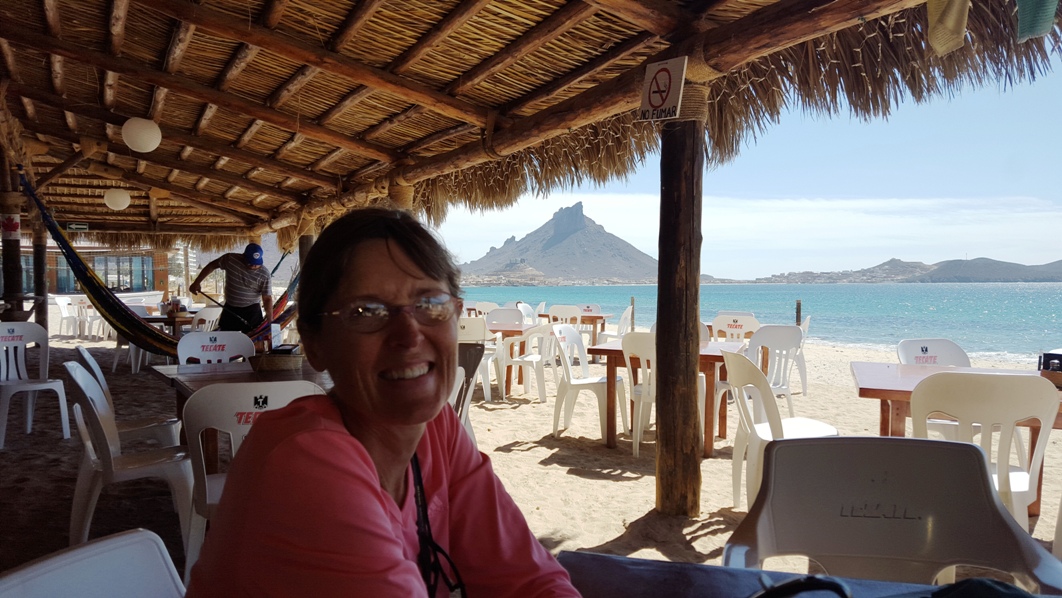 Lunch on the beach in San Carlos. We pretty much had the place to ourselves.



Back Home
Crossing back into the US was fairly quick and easy. We made a few more stops on our way back home.


Hiking the Kings Canyon trail near Saguaro National Park in Tucson





We love this campground on the east side of the Salton Sea. Millions of birds migrate through here each year.





Hiking in Anza Borrego Desert State Park, in the Mojave Desert





Visiting Grant's cousin, Gretchen, at her 1920s bungalow in Redlands, California.





Dinner with Gretchen





Redlands is near San Bernadino in southern California. It's a lovely town with palm-tree-lined streets and a laid-back California vibe.





There are many beautiful old homes in Redlands.





One of many unique historic homes in Redlands





Another beautiful old home in Redlands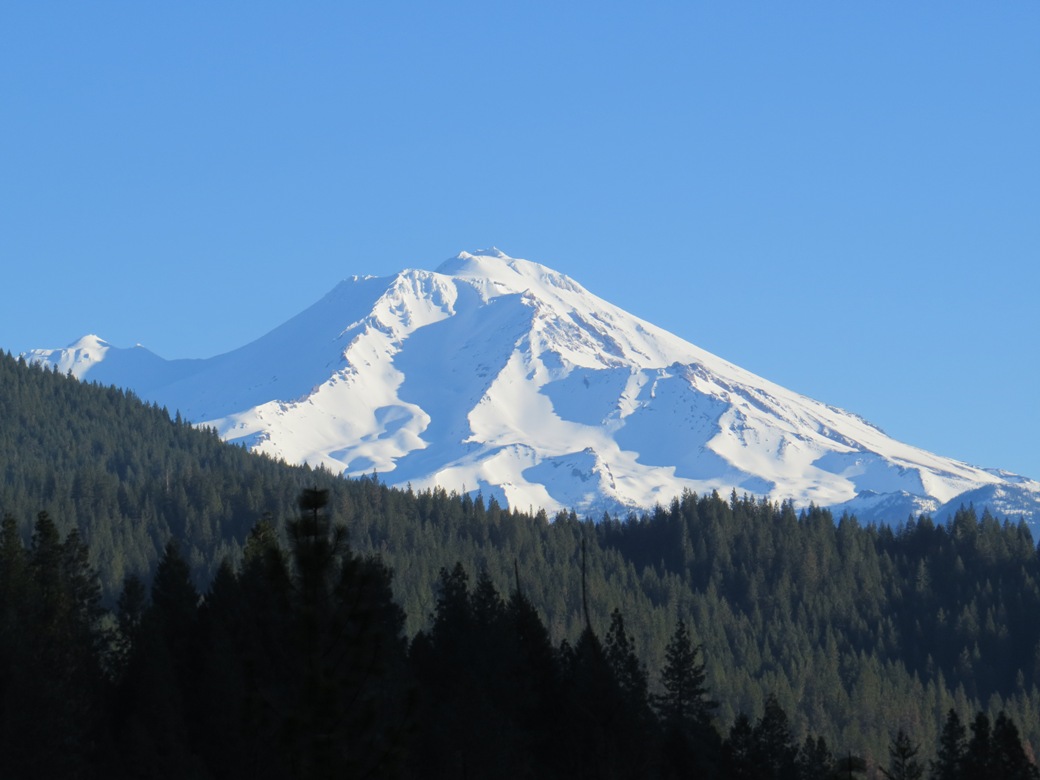 Heading back home along I-5, we had this view of Mt. Shasta from the south.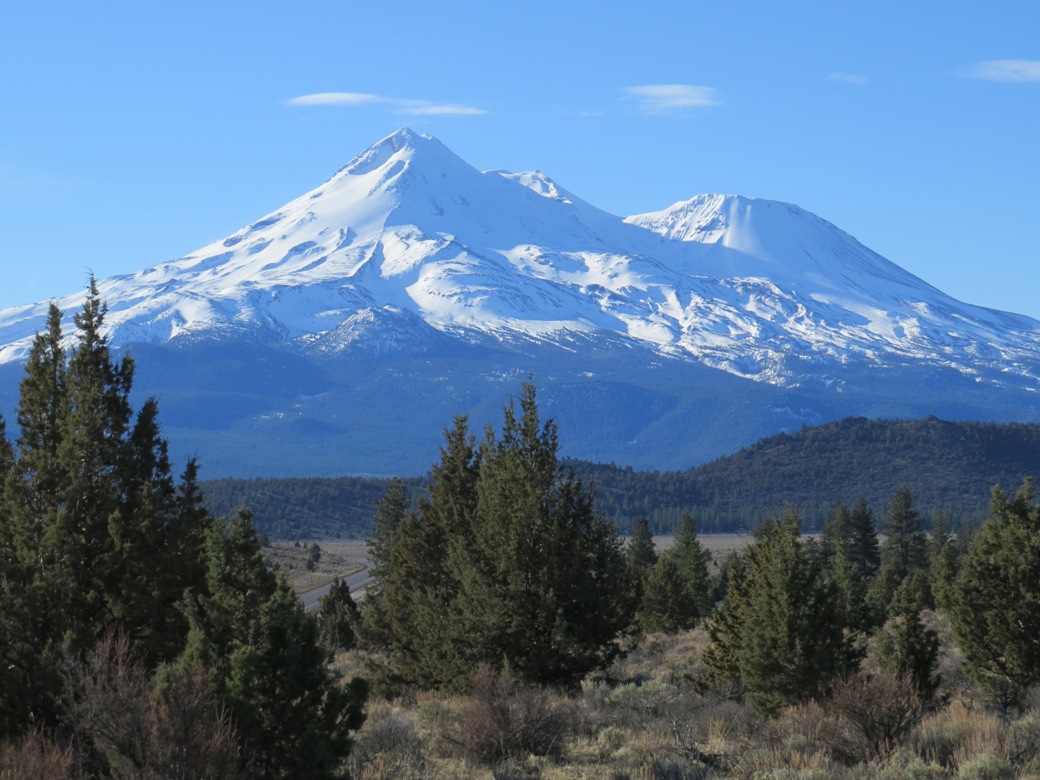 We took scenic highway 97 from Weed to Klamath Falls across the volcanic high desert and saw Mt. Shasta from the north. We arrived back home to sunny weather!



---
Trip Costs
Gas: $626 (we drove 5900 miles and we get about 17 miles per gallon)
Car permit and Mexican insurance for a week: $141
Tolls: $46
Field station: $70 per day for two people camping and meals
Travel blog index